Home

Meemo's Bakery
About this Vendor
It's so good, even Grandma is jealous!
From small intimate affairs at home to the grandest occasions, a wedding cake from Meemo's Bakery will provide that extra special touch. Meemo's offers complimentary tastings and consultations to help you choose the perfect flavor and design to delight you and your guests.
Details
Dairy Free, Nut Free, Sugar Free, Vegan, Vegetarian
Cake Stands, Cake Accessories, Cake Delivery + Setup, Cake Tastings, Groom's Cakes, Cakes + Desserts
Contact Info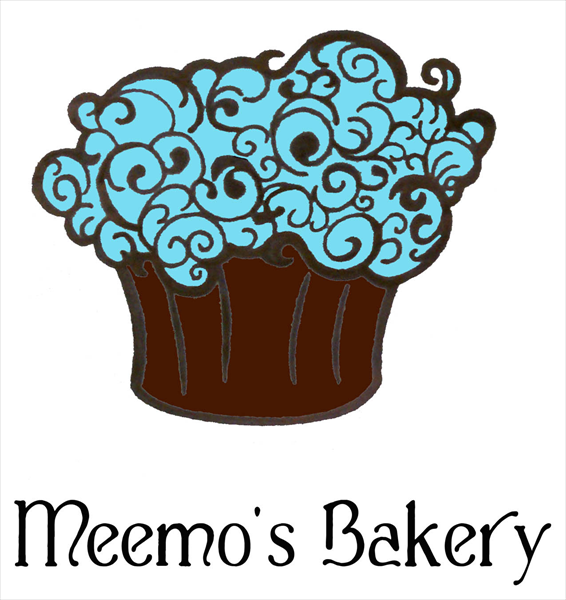 amazing!
Reviewed on

4/26/2014
Sarah O
Meemo's was one of the first cake people to actually listen to our needs. She didn't show me anything I was allergic to (unlike most other vendors) and all her options were tasty! My husband and I aren't much for cake, but we couldn't stop eating the cake she provided. It was... Read More all natural seasonal ingredients that were well done in everyway. We wanted specialty cake toppers and she made them from hand in gum paste so that we could keep them. Everyone loved them, especially us. She exceeded our ever demand and expectation. I would highly recommend using them for any occasion!
---
Delicious, beautiful cake
Reviewed on

4/17/2014
Shen Te S
The team at Meemo's Bakery really outshined themselves. We tried several cake vendors in the area; Memos Bakery not only had the best tasting cakes but they also worked with us to make our vision come to life. The cake was even more beautiful than I could imagine, and all our... Read More guests were raving about how good it tasted! Coordinating a wedding was not easy, but working with the team at Meemo's Bakery was easy and seamless. Even now that the wedding is over, every future birthday, graduation party or any special event will be getting a cake from Meemo's Bakery.
---
So Delicious!
Reviewed on

9/12/2013
Michelle F
I loved working with Meemo's Bakery. I had no idea what I wanted as far as design and they were able to help me work through lots of ideas, and then I changed my mind about a month before the wedding! I was so grateful for how understanding they were. The cake was delicious,... Read More they looked amazing and they were so easy to work with.
---
Reviewed on

4/01/2017
Maree B
Our cakes were one of the most talked about displays at our wedding. Absolutely gorgeous and undeniably delicious. My husband and I are looking forward to our one anniversary to have the top tier again. It was the best cake we've ever had and meemo's were very easy to work with... Read More making the decisions on the cakes. I highly recommend there and am so happy they made our cakes!!!
---
Reviewed on

3/21/2017
Ivan M
Everyone loved the cake outside and in. It was delicious and professional service
---
Reviewed on

3/18/2017
Aryn R
In a nutshell, fabulous cake--horrific customer service. I have never had so much trouble trying to get ahold of someone. Anytime I made a change, it was like pulling teeth to get an updated contract. I also received some pretty unnecessary attitude when I would ask for... Read More changes to be in writing. When I had my final guest count, our numbers had reduced drastically but I was told I could not change the amount of cake being served. So we spent a lot more money than necessary. And this was the only vendor that wouldn't respond to my planner about a delivery time until the day before the wedding and that was because my planner finally just told her what time she needed to be there. The day of my wedding, I honestly had H-E-B on standby because I was afraid our cake was not going to show up. Now, that being said, the cake DID show up. It was beautiful---exactly what I wanted. The grooms cake was not what we asked for. We asked for the cake to be in the shape of the Cowboy's logo (star) and instead it was a rectangular cake with the logo centered in the middle. It was still a beautiful cake, but my husband was a little bummed. When we cut the cake, it was still pretty cold so it was difficult to cut and didn't taste great at the moment. BUT--by the time the cake was served to our guests, it had reached room temperature and the guests thought it was delicious. We took a lot of leftover cake home (since we weren't allowed to update the amount of cake needed) and had cake for days, and I will say that it was absolutely phenomenal. I think it just threw us off because it was cold when we first bit into it. So like I said at the beginning of the review--in a nutshell, fabulous cake, horrific customer service. It honestly felt like they believed they didn't need to have great customer service because they knew their cake was so good and would make up for it. I'm sorry, but nothing makes up for bad customer service. Even though the cake was beautiful and delicious, at the end of the day, I would not recommend them. There are other vendors out there similar in taste and price but who also have good customer service.
---
Reviewed on

10/31/2016
Stephanie M
We booked Meemo's Bakery for our wedding and reception after having their cake at a friends wedding. The staff here was awesome to work with, and when we had our first cake tasting we were sold on this bakery for our wedding. The cake was very moist, and not overly sweet. The... Read More price for the cake was very reasonable, and they worked with us to create some cakes we found on Pinterest for our Rehearsal, Bridal, and Grooms cake. The staff was always very responsive to our questions, and checked in with us regularly to make sure everything was still correct. They delivered the cake for us which was nice, and everyone at our wedding complimented us on the cake selection. I'd highly recommend them for weddings and other events. Thank you Meemo's for creating our cakes!
---
Reviewed on

10/27/2016
Deidre E
The cake that Meemo's provided was exactly what I had hoped for! It was so delicious and I received several compliments on it! Thank you so much for making my dream wedding "cake" come true : )
---
Reviewed on

8/22/2016
Kimmi B
We used Meemo's for our wedding cake and cupcakes. Delicious. Be warned, however: unlike other vendors whose equipment you may rent for your wedding or reception, and who will drop off AND pick up their stuff, Meemo's does not do this. It is your responsibility to return... Read More equipment to them. If you don't do so on time, you'll get a nasty phone call from Amber at Meemo's. It sounds like a simple thing, returning equipment, but in the swirl of activity that surrounds planning a wedding, getting married and then making sure you have everything before you depart for home or your honeymoon, it's easy to forget that you agreed to return a piece of rented equipment, especially when every other vendor retrieves their own equipment. What was striking, however, was the rudeness of the call from Amber, even after I apologized for having made an honest error in having not realized/forgotten that my husband and I agreed to return a cupcake stand. I had previously posted a glowing review of Meemo's on this website, and while the food really is delicious, I will try another bakery in the future, based solely on the unpleasantness of the interaction between Amber and me.
---
Reviewed on

8/19/2016
I was looking forward to marrying the love of my life, walking down the aisle in a lovely dress, dancing the night away in celebration with friends and family. But of all the things I kept dreaming about, the one I kept coming back to again and again was the wedding... Read More cake--actually the wedding cupcakes. And they did NOT disappoint! Get the red velvet. Or the German chocolate. Or the white cake. Get any of them, you can't possibly go wrong. Also, Amber is a delight to work with. I can't wait for the next reason I have to buy a cake, I will be visiting Meemo's again!
---
Reviewed on

4/22/2016
Katie O
Meemo's bakery did a awesome job on our wedding cake also on the grooms cake which was a whataburger themed The flavors were Yummy
---
Perfect Cake
Reviewed on

10/26/2015
Diane R
Our cake and groom's cake were perfect. It was a very fun process going to taste test the cake flavors, icing flavors, and fillings. We liked all the flavors we tried so much that we used 4 different kinds of cake between our wedding cake and the groom's cake. The different... Read More flavors didn't change the price either. We had white cake with strawberry filling, carrot cake, and italian cream for the main cake with cream cheese icing. The groom's cake was chocolate cake with raspberry fillings. All the cake flavors and combinations were incredible. They also come to your venue to set up the cake, put on any addition decorations, and send a new cake top to your home for the 1 year anniversary. We are so glad we used them!!
---
Reviewed on

6/01/2015
Jennifer A
Meemo's is fantastic! My wedding cake and the grooms cake were pretty much perfect! They were a little early for the delivery, but the cakes held up beautifully and looked amazing. The staff at Meemo's was easy to work with, and the price was phenomenal. We will definitely be... Read More using Meemo's for all of our future baking needs.
---
Not great
Reviewed on

7/16/2014
Jessica B
Went in for a wedding cake tasting and it was disappointing. I had read other reviews that raved about this place and I was wondering what had been so great. The cake was dry and tasted like it was from a box. The butter cream icing was gritty and sugary. The price was low,... Read More but a better tasting product is worth the extra cost to me.
---
Fabulous
Reviewed on

3/27/2014
Kimberly M
I loved working with Amber! She did an amazing job decorating the cake and even though there was a slight mix up with the sizes, I hadn't even noticed until she told me. The cake was incredibly moist and delicious. And I really love that they make a cake for your one year... Read More anniversary so you don't have to save the top layer! Helped us save some money!!
---
Delicious and Beautiful!
Reviewed on

9/13/2013
Amy L
Amber was so easy to work with and makes such delicious cakes. I really wanted a cake that people would want a second slice of not just try because it was being passed around and I got it! I wish I could upload a photo.
---
wedding cake
Reviewed on

9/12/2013
Denna T
Meemos bakery did our wedding cake and not only was this the best cake we have EVER had (our guests couldn't stop raging about how delicious it was), they also are such a pleasure to work with. They met our every need and made sure we had exactly what we wanted on our special... Read More day. Won't go any where else but meemos for our baked goodies from now on!
---
Meemo's made our wedding dessert unique and exceptional!
Reviewed on

9/12/2013
Elizabeth O
My husband and I wanted something unique. We went to meet with Amber, the owner of Meemo's who allowed us to sample a variety of cookies. We loved so many of the cookies it was hard to choose the ones we wanted for a dessert at the wedding. We ended up choosing around 5 or 6... Read More different kinds of cookies. We also had a cookie cake for my husband and me to cut into instead of a typical wedding cake. The cookies turned out amazing and our guests loved the idea of cookies instead of a cake. Amber was extremely easy to work with and we would highly recommend using Meemo's. She had very good ideas as well when we asked her for suggestions on what we should do. We have been back several times since our wedding. We have order a cake from them for a baby shower, cinnamon rolls for breakfast, muffins, cookies for a church Christmas event, and I surprised my husband with a cookie cake for his graduation. I promise you will have no regrets using Meemo's!
---
wedding
Reviewed on

6/23/2012
Amanda M
The wedding cakes were so wonderful. the staff is friendly and easy to work with. they want to make sure they get it all right and want to please you. the cakes are like no other and would love to use them again next time i need a cake.
---
Meet The Owner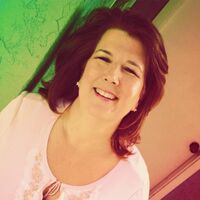 Amber
I've been baking and decorating cakes for over 35 years. It all started with my son's first birthday. Then before long I was doing cakes for everyone. It was quite often heard "Oh, is this an Amber cake? Its going to be awesome!" Meemo's Bakery was a dream that finally came true in March of 2011. Since then I have hired an amazing staff of ladies that have the same passion for baking and decorating that I do. We want every item that goes out our doors to be perfectly beautiful and magically delicious!