Home

Meg O'Hare Beauty
About this Vendor
Makeup, Hair & Spray Tan Artists
Meg O'Hare Beauty is a team of highly diverse beauty artists. They specialize in all things Bridal Beauty. Meg O'Hare Beauty, otherwise known as "M.O.B." is able to meet every single style of client's needs to customize their bridal Hair and Makeup with elegance, precision and professionalism.
Details
Hair Stylists, Eyelash Extensions, Makeup Artists, Nails, Facials, Waxing, Spray Tan, Tanning
Contact Info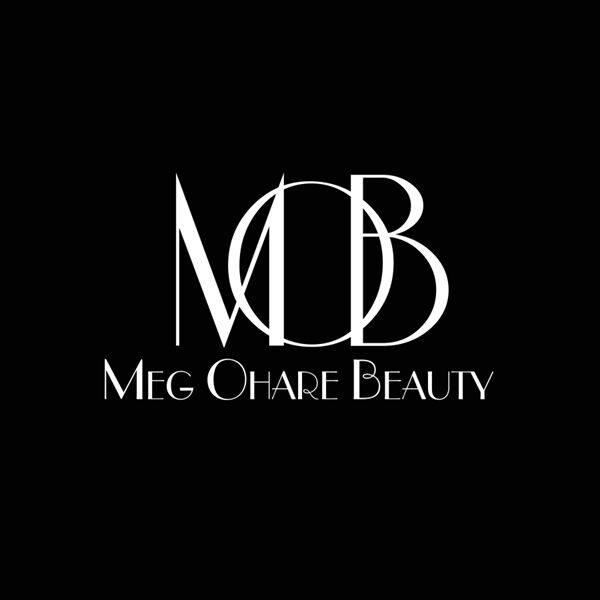 Reviewed on

4/25/2017
Ryan Y
The team at Meg O'Hare Beauty feels like friends I've made for life. From start to finish, the service exceeded every expectation. Meg called me herself to walk me through timelines for Bridal trials and payments. Noelle and Hailey dealt with me through two trial experiences... Read More because I was a nervous bride and needed a "just in case" plan. They drove to my home, and it felt easy like I had my girls over for a hang session. Brad kept in contact with me as the in-office assistant, and on the day of the whole team kept my whole bridal party happy. My sister loved her make up and that is saying a lot!!!! My husband loved my look and my niece called me Cinderella. Any bride would be lucky to hire this team. THE BEST!!!!!!!!
---
Reviewed on

10/31/2016
Genevieve H
Meg O'Hare Beauty was easy to work with, and the results were stunning. Taary, Miles, Aubrey, and Samar were prompt, kept on schedule (even ahead of schedule!), and were flexible helping my large bridal party get ready on the big day. It is very convenient that all payment is... Read More handled before wedding day, so I did not have to worry about anything on that day. I also had a trial-run for bridal hair and makeup done, and they were able to come to my house at my convenience. I would definitely recommend working with this team for all of your bridal beauty needs.
---
Reviewed on

10/30/2016
Andrea A
Loved the team from Meg O'Hare! They were so well organized - the entire party was done with plenty of time to get to the venue. My hair and makeup was wonderful. I truly felt beautiful.
---
Reviewed on

10/30/2016
Noelle P
I really cannot say enough about how much Meg and her team contributed to both my peace of mind going into my wedding and the overall specialness of the day itself. The pre-wedding run through was a joy and left me knowing that not only would I be taken care of, but that those... Read More in my wedding party would be satisfied with their results. During the five plus hours we spent getting ready on the wedding day, the mood was happy and relaxed, which I know was in large part due to the fact that we were all being taken care of so wonderfully by Meg and her team. And as for the results . . . I cannot say enough about how absolutely beautiful and consistent the work is that is done by this group. It was the best choice that I could have made!
---
Reviewed on

9/13/2016
Emmeline S
Had a great experience with MOB and our make up artist Aubrey at my recent wedding. Easy to work with and everything went smoothly. Most importantly my daughter and I felt and looked fantastic on the day!
---
Reviewed on

8/05/2016
Christy R
Meg is MAGICAL! Her makeup skills are beyond compare. She knows exactly how to help choose and execute the perfect look for any occasion. She did my makeup for my rehearsal dinner and it was flawless!!!!! I've never gotten so many compliments on my makeup in my life :)
---
Gorgeous
Reviewed on

9/08/2015
Elena U
Meg was so fun to work with, she was great at communicating with me through the process, even though I found her so last minute, she made sure to stay on top of everything. She arrived early for set up and was very professional.. she was also very organized with her schedule and... Read More making sure everyone got done in time..but best of all our make up was flawless. Her assistant was amazing also...but Meg made my skin and eyes looked so perfect- the quality was beyond me. She is worth every penny! Thanks Meg!
---
Amazingly Talented Artists!
Reviewed on

9/08/2015
Tami A
I can not even begin to describe how happy I was with my services! Meg and her team are true professionals. She made me look better than red carpet worthy. Their patience kindness and artistic abilities is above and beyond anything I have ever expected from anyone. Meg is truly... Read More talented she has a gift for bringing out the natural beauty in her clients which is what drew me to her initially. On my wedding day I have never felt more beautiful and whenever a stressful situation occurred her and her team calmed me down so fast. Could've asked to be surrounded by better people. Beyond just the artistic abilities Meg runs her business very well and is super fast at responding to emails and inquiries.
---
Reviewed on

7/24/2015
Jeannette K
Meg is a rockstar! She did my makeup for my wedding in April 2015 and her work was incredible. She made me feel and look beautiful! Moreover, Meg's calm demeanor (in a chaotic room filled with bridesmaids and lots of commotion) was so calming and peaceful. Meg made me feel at... Read More ease on an absolutely crazy morning! Meg's team was also fantastic. My wedding party looked stunningly beautiful. Everyone's hair and makeup looked gorgeous. Not to mention, the hair and makeup artists were so fun to be around. I wholeheartedly recommend Meg and her team to anyone seeking a hair and/or makeup artist especially for the big day. I certainly can't wait to be beautified by them again in the future!
---
Reviewed on

7/10/2015
Courtney R
Meg is amazing! By far the best make up artist that I have ever used!! She was recommended to me by a friend who has used her services several times. Meg had me looking flawless on my wedding day. The make up wasn't heavy, eyelashes looked fuller, and it lasted all night long!... Read More She calmed my nerves on the day and was so easy to work with in the lead up to my wedding. She was punctual and kept my bridesmaids running on time. I highly recommend Meg for any occasion!
---
You can't go wrong with Meg!
Reviewed on

7/08/2015
lauren w
I hired Meg to do my hair and make up for my wedding and i could NOT have been happier! She is extremely talented and takes great pride in her work. Even more so, she is such a genuine sweetheart who really loves what she does and cares about her clients happiness. I loved... Read More everything she did during my trial run (and she always encouraged me to be honest with feedback so I would get exactly what i wanted), and she really set my mind at ease for the wedding. I felt like i was in good hands and didn't have to stress about my hair or make-up. And on top of that, she was such a calming presence the morning of the wedding! Since she has so much experience working weddings, she knows how to keep the bride's head on straight in a room full of girls bustling around. I've already recommended Meg to my 2 friends that are getting married next year. I don't know what else to say...she's just the best!!
---
Meg is Incredible
Reviewed on

7/08/2015
I had met Meg at my sisters wedding where I was the Maid of Honor where she did only my makeup and did it perfectly. A few months later I was getting married and loved what she did so hired her for me for my wedding. She did such an incredible job on both my hair and makeup and... Read More could not have been happier! She is absolutely incredible to work with and does an awesome job, plus she's super sweet! After working with her twice, once as a bride and once as a maid of honor , I would recommend Meg and her team for anyone looking to feel their most beautiful on their special day!
---
Fairy Glam Squad!!!
Reviewed on

7/08/2015
Jovi R
Where do I begin... Selecting the "perfect" vendors for your big day can be insanely overwhelming. I was in the middle of a bridal meltdown moment when my fairy glam sister, Meg O'Hare, came to my rescue. I called to acquire rate info, and I instantly knew that she would... Read More and her team would take care of me. About a month prior to my big day we did a trial run...BRIDES- This is sooooo important!!!! It relieved me of all anxiety on the day of my wedding. During the trial run, Noelle was incredibly patient as we perfected my vision for my hair. Meg's makeup application was simply flawless. On my big day they came to my hotel suite (on time) and ready to work their magic :) It felt like two friends were taking care of me even though they were just doing their job. It is easy to see they love what they do and their passion is shown in the beauty they help create. I was BEYOND happy with my look for my wedding and a huge perk was a little bag of high end goodies for touch ups (THANK GOD!) Do yourself a HUGE favor and book Meg O'Hare Beauty...you can't put a price tag on that feeling you'll have when you look in the mirror on your big day!
---
I'm a huge fan!
Reviewed on

7/07/2015
Before my co-worker recommended Meg O' Hare Beauty, I had a couple of extremely disappointing make-up trials. With only a month left before my wedding, I contacted Meg in a bit of a panic. After a couple of bad experiences, I was nervous about the trail with Meg, but she made me... Read More feel comfortable right away. During the whole process, she walked me through each step to ensure that I was happy with everything. Pretty soon into the trial, I knew that Meg was "the one!" I trusted her right away. When it came time for my wedding day, Meg was very calm and collected the entire time which put me at ease. To top it off, she did an amazing job on my tattoo cover-up. Her assistant Hailey who was my bridesmaids' artist was great too! My 'maids are notoriously picky and they absolutely loved how their make-up turned out. They looked beautiful! In the end, I got a lot of compliments from family and friends... and even my husband who doesn't like make-up at all thought I looked stunning on our wedding day. These and many more are the reasons why I'm a huge fan of Meg O'Hare Beauty! I would recommend her make-up services to any bride/bridal party in a heartbeat.
---
Beautiful Work!
Reviewed on

7/07/2015
Meg was very professional and personable, she was on time and did beautiful make-up on me (the bride), my four bridesmaids, mother-in-law, and mother of the bride. I would recommend her to anyone and I will use her again!
---
Meg is the best!
Reviewed on

7/07/2015
Hortencia L
I cannot say enough great things about Meg. As someone who only wears make-up (maybe) once a month and hasn't a clue about styling her own hair, I was really worried about finding someone to do my hair and make-up for my wedding. Not only was it a fear of finding someone that... Read More would do a good job, but also a fear of not finding someone relatable. As soon as I met Meg I knew I was in good hands. Her overall relaxed and pleasant demeanor from the very beginning put me at ease and allowed me to trust her instincts. I told her that I was looking for a clean, natural look for my make-up and she immediately understood how to approach the request. She asked all the right questions and actually listened to my answers and addressed all my concerns. I had been having issues with really dry skin on my face and she immediately pinpointed the problem and knew the right product to recommend. After our initial meeting having been so pleasant, I was ecstatic to know she also does hair styling. I couldn't decide on whether to wear my hair up or down, but in a couple subsequent meetings, we pinpointed the perfect look for the wedding day. I received so many compliments throughout the night of my wedding from family and friends about my hair and make-up. She highlighted all my best natural features in a tasteful way. I have never felt as beautiful as I did that day. What I appreciated the most about Meg was her genuine enthusiasm for and pride in her work and her interest in her client. Her goal was making me feel comfortable throughout the entire process and happy with the final look and she did not disappoint. I plan on using any excuse possible to have her do my hair and make-up again. I recently also recommended her to one of my best friends for her wedding and I have to say my friend never looked more beautiful. We all love Meg O'Hare!
---
Priceless!
Reviewed on

7/07/2015
At first I was sceptical about hiring a make up artist for my wedding. I am 50 years old and normally do not wear much makeup and didn't want to look over done or not myself. Then my daughter, who is a professional model, came home from a job where Meg O'Hare did her make up and... Read More I was blown away! It was the best I've ever seen her make up look out of all the jobs she has booked. Impeccably flawless. I am so happy with my decision to hire Meg. The wedding photos are beyond beautiful. My mind was at ease while the photographer was taking taking photos of me because I was confident about how I looked...priceless! I feel this was the most important and worthy investment I made. There's lots of talented make up artists out there but, Meg O'Hare is simply the best. Thank you Meg O'Hare and all of your team for exceeding my expectations and making my day even more blissful. Joanne Leko May 16, 2015
---
The Best Make-Up Artists in Town!
Reviewed on

7/07/2015
I cannot say enough wonderful things about Meg and her team. There are so many stressful things about planning a wedding, but choosing Meg was one of my easiest and best decisions. I knew right away from our trial session that she was exactly what I was looking for on my... Read More wedding day- she is professional, warm, calm, and listened to what I wanted. She is also so talented, and uses the best products! I have never felt more beautiful, and my bridesmaids also raved about how natural and pretty their makeup looked. Our photos turned out so beautifully, and we couldn't be happier! She is also very selective about the team she works with, and the other artists she brought that day were fabulous too- in both their demeanor and skills. It's important to surround yourself with people you trust on your wedding day, and I would choose Meg again every time!
---
Meet The Owner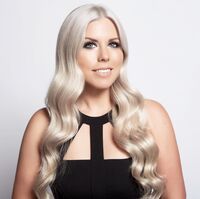 Meg O'hare
Meg & her team have been honored with many amazing opportunities worldwide for various elite weddings, with brides from all walks of life. Meg's resume includes LA Fashion week, various award ceremonies including: the Oscars, Grammys, VMAs and the Kids Choice awards to name a few. Meg has also had the honor of teaching makeup lessons in Tokyo, Japan. Her portfolio includes publication on InStyle.com, and many various television programs. More recently, Meg founded Meg O'Hare Beauty. An agency for cutting edge artists, each providing a well-rounded skill set of hair, makeup, spray tans.