Home

Megan Braemore Photography
About this Vendor
The Garden and Estate and Wedding Photographer
Details
Classic, Documentary, Editorial, Fine Art
Bridal Portraits, Engagement
Destination Wedding Packages, Destination Weddings, Online Proofing, Digital Files, Film Photography, Printed Enlargements, Wedding Albums, Photo, Second Shooter Available, Social Media Sharing, Photo + Video
Contact Info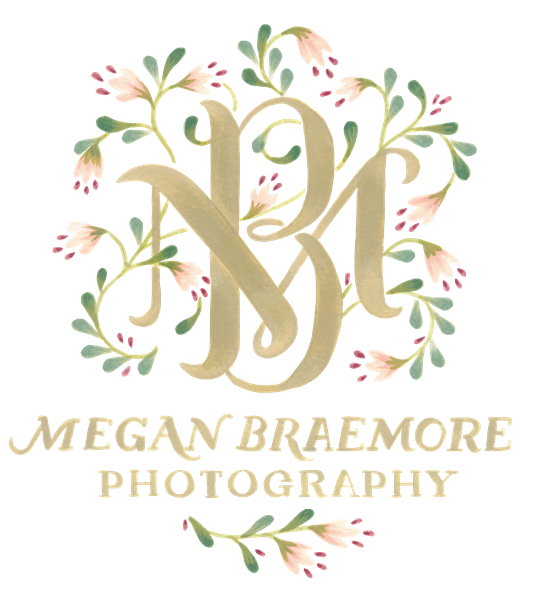 Reviewed on

7/23/2015
Kristin A
Megan was absolutely amazing! I can not say enough about the great experience I had with her for both engagement and wedding photos. Megan takes the time to get to know you with several phone conversations as well as questionnaires, by the end your old friends and she knows how you will feel most comfortable on your wedding day. During our engagement photos she came over early to help us pick out outfits that would work best for the photos. VERY helpful! For the day of she learned the schedule of the activities planned and kept everything on time and perfect. Even my limo driver the day of told me how great she was! The thing that really separates her from any of the other photographers in weddings I have been in is that she lets your day happen organically. All the great "candid" shots you have to usually stop and pose for pre wedding she just has an eye for detail and catches them naturally. Her eye for detail is really incredible and shows throughout the amazing wedding book she puts together for you. The quality of the book is beautiful and it is also great that you get all of your negatives. Megan goes above and beyond any expectations you could possibly have for your wedding day. I would highly recommend her to anyone that wants great wedding pictures and a smooth day she is simply the best.
---
Megan is absolutely amazing!!! (long review, but worth the read)
Reviewed on

7/15/2015
Nicole B
I clicked with Megan from our very first phone call; she was so personable and sweet. Our first meeting at her studio started with "hello" and a hug and by the end of the day we were like old friends poring over her portfolio of wedding albums, laughing, and sharing recipes. This speaks volumes to the kind of person Megan is. She truly cares about each of her clients and is devoted from beginning to end. Our package included an engagement session and I wanted photos taken during peak foliage. Megan researched the best dates to make this happen (she goes above & beyond at all times) and sent helpful tips & a questionnaire ahead of time to get to know us better, which was really great. Despite the fact that we had to reschedule a few times due to inclement weather, Megan was calm, reassuring, & always accommodating. We went to a state park close to our home and that was when I got to see her work her magic. She has serious vision and although we were nervous (my now husband is extremely shy & does not like his photo taken) we trusted her and she did not disappoint. We were in the most unlikely place (right next to a parking lot) but you would never be able to tell from the finished photos. Megan finds the right spot, makes it work, and you forget everything else going on around you. She was really helpful in guiding us to pose/connect with one another and it definitely comes across in the images. We look like our true selves; so happy and in love – you'd never tell my husband is shy! By the end he had opened up & was having a great time. That in itself is a huge accomplishment! I still look through the photos and can't help but smile at the good times & laughs the 3 of us shared. Megan & I stayed in touch; she was always there to answer a Q, provide insight, or put my mind at ease. As the big day approached she had me fill out another detailed questionnaire, provided more tips (she thinks of absolutely everything), and developed a wedding day timeline. This was invaluable! Her timeline served as the guide for everything else that day and it all went without a hitch. The day of our wedding, Megan & her 2nd shooter (Tara – also super sweet & awesome) seemed to be everywhere at once – not one angle was uncaptured and I was able to relive so many special moments that I missed in the hustle and bustle. She took control when necessary, ensured everything ran smoothly & on time, and coordinated with my other vendors to make sure everyone was on the same page/schedule. We were in such good hands! She stole us out of the reception at sunset to capture some romantic shots and everyone is dazzled when they see them. Our venue's wedding coordinator can't wait to see them and has already asked if she can have some for their website! One of the most special moments we shared was when Megan first arrived at my hotel room to start shooting me getting ready. She walked in the door, gave me a big hug, and we both choked up. She had just photographed my husband and his father getting ready together and was so moved by the occasion she had tears in her eyes. She told me how beautiful everything was and how happy she was to share it with us. This really struck me. How many people do you witness get that invested in their work? Megan is an absolute gem, and one of the most passionate and talented people I have ever met. I am honored that I had the opportunity to work with her and would recommend her in a heartbeat. Thank you Megan, from the bottom of my heart.
---
The bride whisperer
Reviewed on

6/10/2015
Megan Braemore should be a therapist. Or a cheerleader. Or a professional best friend. When I stepped out of the hotel on my wedding day and into my portrait session, my heel tore a hole right through the tulle on my skirt. I yelled and swore blue murder until Megan took me by the shoulders, looked me in the eye, and talked me down. For the rest of the day, whenever anything went wrong, I knew that Megan had my back and I could relax. And aside from being a wonderful person, she is an exceptional photographer. I have never been a person who takes "nice" photos. I take silly photos so I can hide my insecurities. But Megan made me feel beautiful on my wedding day, and look beautiful in the pictures she took. I will always be grateful for her.
---
Perfect photographer
Reviewed on

12/30/2014
Kerianne S
Megan photographed our intimate at home wedding and was perfect! With such a small group I knew it would be hard to "ignor" the flashing of the camera but boy was I wrong... Megan was so warm and kind, she fit right into our family and took pictures that took our breath away!! Megan's beautiful imagery made our home look like our ceremony was held in an actual venue not our living room (rain forced us inside and we had to plan b) she was soo flexible and great to plan with. Megan had great ideas we never thought of for helping our day ease along the way a big wedding would do naturally. Megan sees beauty behind her lens and it shows in every picture, she was perfectly priced and very professional, I (and my husband) would recommend Megan to anyone and everyone looking for a photographer!!
---
Artistic, Professional, Indispensable
Reviewed on

12/25/2014
Alison F
Megan truly went above and beyond in her duties as our wedding photographer. From the first phone conversation, I knew she was "the one!" Her artistic energy and style is unmatched in the Boston area, and her effortless ability to act as stage director during the big day made her indispensable. Not only does Megan capture breathtaking and natural photos, but she also keeps your planning process and wedding day on track, organized, and stress free, without you even realizing it! I am happy to call Megan not only our favorite and most trusted vendor, but also, a new friend. I would highly recommend Megan and her team to any couple wishing to work with a true artistic professional. Thank you Megan! ~ Ali & Eric
---
Megan Braemore Photography- more than just a photographer an experience
Reviewed on

12/10/2014
Jeanette P
It is truly hard to encapsulate my deep respect, appreciation and love for Megan Braemore and her beyond beautiful work. Our journey started early before I ever even personally met Megan, when I had seen her photographs from a friends wedding that I attended a few years prior that she had taken. I was blown away by the images she produced and knew that I needed to learn more. Megan and I eventually connected for our first phone conversation- our slated time was supposed to be about an hour. However, we ended up spending close to two hours talking about what type of photographer she was and the sort of approach she has to her work and to her clients and how she handles each and every one of her couples differently. More than that, our conversation developed into a deeper discussion about life and what we are passionate about and the people and things we cherish most. I quickly realized almost two hours later when we were getting off the phone that it felt like the whole time, I had known this person for many years and that although I had not, I knew we would be friends, dear friends for many more. I also knew that I had just found my photographer and I had to do whatever it took to to make sure she was part of our experience. She played such an integral part of our wedding journey. From our bi-monthly meet ups for cocktails and conversation to bringing us to the most beautiful and romantic setting to shoot our engagement photos. There, she made us feel so comfortable and at ease it was like our own private celebration where the world had stopped just for those few hours and it was only me and my husband. I cherish her ability to do this, make the most simplest moments seem so big. Megan was also a very strong voice of reason for me at many points and I always felt like we had the rapport where I could call her for anything. Something as small as deciding on certain little details or even right down to the wire on the day of our wedding when we had to make a call on the weather. She always comes from a genuine and thoughtful place and is not afraid to tell you her honest opinion, which I very much respect and honor. And her photographs and art work, where do I even start? I am an avid art collector and have always had an affinity for contemporary art and photography. Megan's photographs are hands down some of the most beautiful work I have honestly ever seen. Her goal with her clients is to truly capture the moment and the essence of ones relationship and what love really means. It has still taken me time, weeks later to digest how stunning our wedding photos came out. Megan did the most amazing job capturing my husband and I's relationship and our wedding celebration through here imagery. She was able to encompass our entire day through her thorough attention to detail and convey that to us through her pictures. I am happy to say that because of Megan and the passion she puts in to her work always, my husband and I will be able to relive that momentous day and those once in a life time feelings through our photographs and wedding album. We owe a lot to her, not just for over delivering in the picture department but mostly for investing so much of herself into us, our experience and making sure she did everything she could to make the journey so special. We love Megan, and envy those future clients who get to live this once in a lifetime adventure with her.
---
Truly Incomparable
Reviewed on

12/08/2014
Alison E
I cannot recommend Megan with enough enthusiasm! She photographed our wedding, as well as our engagement photos, and her work is truly incomparable. She is one of the most authentic and passionate people I have ever had the honor of knowing, and it shows in the care and detail she puts into her photos. She is an absolute delight to work with and made us instantly comfortable – impressive considering neither of us particularly enjoys having our photo taken. In addition to nurturing and capturing exceptional photos, Megan was an incredible resource to us in planning our wedding. She was always available via email to answer any questions that arose and was instrumental in helping us structure our day-of schedule. On the very rainy day of our wedding, which was intended to be outside, Megan put us completely at ease and coordinated a wonderful weather plan. Our rainy day photos turned out as stunning, unique pieces of art and I know we will cherish them always. I am so grateful for Megan's incredible ability to create art out of what some might have considered a weather disaster. Megan is truly a joy to work with and she is unquestionably an extraordinary artist and professional.
---
The ONLY photographer I ever want!
Reviewed on

11/12/2014
Alexis F
I originally met Megan when she was the photographer for my cousin's wedding WAY back in 2010. As a bridesmaid, I had close contact with Megan and was very impressed with her caring nature, attention to detail and ability to make anyone feel, and in turn, look relaxed as she took pictures on what is for many a high stress day. Once I saw how amazing the photos from the wedding came out, I knew I had to book a personal family session with her. My family session was more than amazing, as Megan helped pick out outfits, shooting locations, and set a mood which produced work I still consider to be among my most prized possessions. Since the original family session, I've booked Megan twice more personally for family & newborn shots. Others around me also fall in love with her work, and in October my sister-in-law had Megan Braemore Photography capture her wedding day. Also a bridesmaid in this wedding, I was so happy to see that in the years since our original meeting she has the same loving soft touch, and an even more impressive arsenal of tips and techniques to make the day feel both special and relaxed. Megan is the only photographer I want to work with for the rest of my life. I'm already hoping to book with her again in the coming year, and feel blessed to have had her document my family throughout the years. If you have the opportunity to book Megan Braemore Photography, know that in addition to Pinterest worthy photos which induce goose bumps, you'll also come away with a new friend who truly cares. I highly recommend Megan Braemore Photography for your wedding, and any other life event you are looking to document. – Alexis Forest
---
The Absolute Best!
Reviewed on

11/03/2014
Cari H
I highly recommend Megan to any couple searching for the right wedding photographer. If you are hoping for images that capture the true feeling of your big day, images that portray more than just that one moment in time, look no further. Megan somehow manages to tell the story or your love in the most aesthetically pleasing way -- capturing all of the elements of the day in a candid fashion. As a bride who did most of the decorating for our farm wedding myself, I really appreciate that Megan paid as much attention to all the little details as I did. From the beautiful scenery of the venue, to the emotion and humor of the ceremony, to the unplanned moments that happened throughout the day. Not being huge fans of the typical "posed" wedding pictures, my husband and I are thrilled with the images Megan captured with her creative eye. And while the day was a whirlwind of activity, she was extremely organized and efficient, paying close attention to the fact that we wanted to maximize our time enjoying the day rather than posing for pictures. I cannot recommend her highly enough. Just look at her photos...they speak for themselves!
---
Beautiful, effortless photos
Reviewed on

10/13/2014
Kerri S
Megan is amazingly talented! We did a lot of research on photographers before deciding on Megan and we couldn't be happier with the pictures from our wedding. It was important to us to find a photographer who didn't just take stiff posed pictures, but instead capture the candid moments of our special day. Megan's pictures are beautiful, effortless, and were exactly what we were looking for. What's more, Megan is a fabulous person and is very easy to work with. She provides lots of tips and guidance along the way; she and the second photographer even helped my bridesmaids figure out how to get me in my dress!
---
Megan is absolutely fabulous!
Reviewed on

10/09/2014
Megan Braemore is absolutely wonderful. My husband and I got married on November 27, 2013 at Gibbet Hill in Groton, MA and she was everything we imagined. Megan was so easy to work with before, during and after the wedding. From our first meeting we knew she was the one!!! (kind of like when I met my husband!) ha! She took the greatest shots of us on our special day. The process of choosing the photos for our album was so difficult because I could have chosen all of them for our final album. Megan is a true professional and is genuinely interested in making your day as special and romantic as you always imagined it to be. I highly recommend MEGAN DANDELES PHOTOGRAPHY. Congratulations and Best Wishes to you!
---
The best photographer and a new friend! :-D
Reviewed on

8/31/2014
Consuelo V
I can't say enough about Megan and what an amazing photographer, wedding asset, and friend she is. Truly, if you're looking for an awesome wedding experience, don't look any further :-) Below, I am going to go into crazy detail about how awesome the experience was, but in a nut shell, you can't do any better than Megan ;-) I stumbled onto Megan's amazing work when I was looking at our venue's photos. She was featured on every page so I knew I had to check her out. I read all the positive reviews about her and fell in love with all the work on her website so I put all my effort into booking her and I am so happy we did! I planned most of the wedding myself and I could not have done it without Megan's expertise and guidance. At every step of the way she was anticipating what we needed to do and every detail. Our first meeting, she was so cheerful and friendly! She promised we would be fast friends and she was right! We were so nervous because her art is stunning, so we expected to be really intimidated but Megan is so approachable and such a pleasure! On the day of our engagement shoot, my hair went horribly wrong and Megan was there to save the day with all of her genius tricks! She also put us at ease. It was amazing how comfortable my partner was with PDA while Megan was photographing! My partner is NEVER cool with PDA, but Megan made it all so perfect :-) Our wedding day, Megan was such an asset. She helped us out with this amazing questionnaire and planned out our timeline for the day so we knew exactly what to do and when. When she arrived, she looked amazing and was running around taking wonderful photos of every last detail :-) During the ceremony, she graciously dodged around my relatives and friends that almost blocked her photo taking a few times. And she felt like a true friend sharing the day with us. Looking through the photos now, I honestly don't know how she did it. She got pictures from every angle, almost like she apparated from one side of the wedding to the next! She was so patient when every one seemed to want a photo with us after the ceremony and surprised us still, with some crazy aerial shots, she must have floated to get ;-) My partner and I just keep going through the photos exclaiming, "How did Megan take that?!" I must warn you, reader, every photo she takes is *perfect* which makes it IMPOSSIBLE to choose anything less than all of the photos ;-) So be prepared for tons of AMAZING photos that you will cherish for a lifetime :-D
---
Not Exaggerating: The World's Best Wedding Photographer!
Reviewed on

8/21/2014
Maura R
I'll begin this review by saying that I don't even WANT to imagine throwing a wedding without having Megan involved! More about that later… The bottom line here is that her photos are simply stunning. She is outrageously talented, has an amazing eye and impeccable artistic vision. Megan also has an uncanny ability to understand the unique dynamic and special relationship between two people, and express it beautifully in her photographs. My wedding was the best day I could have ever imagined, and Megan was no small part in creating that. I cannot recommend her enough. When I first saw Megan's photography my breath was taken away—both me and my now husband (who is a cinematographer) knew that she was our very first choice of wedding photographer. I contacted Megan about ten months before our wedding, and we had some serious planning and phone discussions about the look of the wedding and our vision for the whole event. I had a large wedding at an estate house in New Hampshire, but I was planning it from New York City, and Megan's expertise and experience really helped me envision the whole event from afar. She is a true professional, and guided us through so many wedding planning mysteries. (Of which there were oh so many!) A few months before our wedding Megan came to New York to take our engagement photos, and both me and my husband think of this as the first wonderful event of our wedding. Megan was so positive and professional, and seemed to "get" us almost instantly. (She gave me wardrobe recommendations—including advising what belt to wear!— and then guided us through Prospect Park and Dumbo, our favorite spots in the city.) This day not only gave us a taste of what the wedding day work would be like, but also made us LOVE her. It may sound silly, but my husband and I remember her sitting in the back of the car, reassuring us that the choice of flowers and suit color for the groomsmen would look great and both feeling much more secure! She is the sweetest and smartest lady, and we just wanted to spend more time with her. Now on to the wedding day. Megan worked closely with our wedding planner so that the photography and events all went off without a hitch. Everyone tells you "something will go wrong at your wedding, be prepared for it." My husband and I were shocked afterwards: every moment of the day went so well, and I know that Megan's expertise was imperative to this happening! It may seem like I'm gushing, but that's because the whole experience of working with Megan was better than we could have imagined. And I feel that I gained a friend! Working with her was nothing short of a wonderful experience. The images that Megan took captured perfectly the beauty of the setting and the true joy that my husband and I, and our families and friends felt. She's a true artist, and I feel honored to have had her photograph us. If you want to have the most beautiful and meaningful photos from your wedding, go with Megan Braemore!
---
Beautiful images from a beautiful talent
Reviewed on

8/20/2014
DJ S
Finding all of the right words to thank Megan for her exquisite work and involvement in our wedding has been challenging because it is hard to do her justice in just a few sentences. I knew that Megan would produce fantastic and beautiful images – her work speaks for itself, and I was blown away by her eye and her angles when I first looked at her work on her website. What I am most grateful for is how fantastically wonderful she was to work with. I couldn't have imagined anyone else there to spend my wedding day with me – Megan was calm and supportive, she made me feel relaxed and assured that everything was just how it should be. On the day when I was able to hand select those most close and important to me to surround me as I got ready, it can be hard to think of a stranger being involved to capture pictures of the event. But having Megan there was like having a friend with me every step of the way. And that is more meaningful to me than anything. It has also been the most wonderful feeling to have friends and family look at our wedding pictures, and all rave about how well Megan captured "us" in all of the images. I had a gut feeling about Megan the first time we spoke, and she went beyond any expectations that my husband and I had for a wedding photographer - by leaps and bounds. She is an enormous talent and simply a joy to know and work with.
---
World's Best Wedding Photographer!
Reviewed on

8/14/2014
Lauren B
From the moment we began planning our wedding, my husband and I knew that finding the best photographer was our top priority. Beyond the flowers, the cake, the DJ, etc., we knew that the day would fly by and that having those beautiful photographs to remember the day would be something we would always treasure. When looking for a wedding photographer, I wanted someone who could capture the small moments of the day with creativity and artistry. I wanted someone who understood light and Megan is a master at this! When I saw Megan's work for the first time I was struck by the natural beauty of it. She has a mind like a talented artist and she works passionately to create images that are timeless and stunning. After speaking with Megan and discovering how much invested she feels in her clients and their love stories, I knew she would make our wedding day perfect. Megan made the entire planning process a breeze and on the day of our wedding, she was the calm presence that every bride needs. She literally thought of everything! After our first look, I feel like I didn't even know she was there photographing us, as she blended in with the guests seamlessly. As predicted, our wedding day did FLY by way too fast, but the day that we received our wedding photos we got to relive it all over again! My husband and I sat on the couch with tears streaming down our eyes looking at the stunning pieces of art Megan created! She captured the day, but even more than that, she captured the emotions, the feelings and the love! She photographed real moments, some of which I didn't know occurred until seeing the photographs. I recommend Megan Braemore Photography to any bride and groom who is looking to capture their wedding day in a way that is not posed or formal, but that reflects the beauty and love of the day! -Lauren
---
Stunning photos
Reviewed on

8/11/2014
Kate R
From the first interaction, Megan has been a dream to work with and someone that I leaned on throughout the whole wedding planning process. I remember connecting with Megan on the phone for an initial chat to get to know each other. When I hung up the phone, I called Jay, my husband, to update him. From the excitement in my voice all he said was, "so you found our photographer." Megan had spent almost an hour on the phone getting to know me first as a person and then getting to know Jay and I as a couple. Megan genuinely cared about getting to know our love story. From that initial conversation through the wedding day, Megan has perfectly balanced being a warm professional. Megan is one of the most kind-hearted people I have ever met. From the beginning, she instantly made me feel comfortable and at ease. Throughout our engagement, Megan not only worked with Jay and I to create a vision for our wedding day but also made time to answer any wedding related questions that randomly popped up throughout our engagement. Megan was a calming force when I was debating color choices for bridesmaids dresses and the accompanying men's suits. Megan's photos are absolutely stunning. She has extraordinary vision for capturing the true beauty of the day. As luck would have it, the day of our wedding a hurricane ended up hitting at the exact time of our planned outdoor ceremony. We had to move to plan b. Megan had already called me the day prior and discussed the backup plan and reassured me that the day would still be beautiful. The day of the wedding, Megan arrived at the location where I was getting ready and she took over with her calm and warm demeanor. Due to the storm, we had to change our pre-determined location for wedding party photos. Megan coordinated with our contact at our venue to select a new location for photos. With doors closed tight and a storm outside, this was not an easy feat to maneuver since the space became more limited. Megan navigated these changes and the whole evening with grace and confidence. She continued to check in and was incredibly reassuring to Jay and I as well as our parents and wedding party. Megan truly helped run our wedding day and she calmly and beautifully captured our dream day. Our photos are incredible. Megan used natural lighting to create some photos that have a soft glow that made my jaw drop when I saw them. She spent time capturing details that were important to us and she used the venue space in a beautiful way. Overall, our photos captured our love for one another and the joy of our day. I truly had a wonderful experience working with Megan. I whole-heartedly recommend her. She is an incredible artist and an even more amazing person and I am lucky to have worked with her.
---
dream photographer
Reviewed on

7/16/2014
Megan puts her absolute all into her clients from the moment you speak to her on the phone. We fell in love with Megan's photography from the minute we saw her work, and after talking to her knew that she was the perfect fit for us. She made everything so much easier with her sweet and sassy attitude, and put our minds at ease. It was so important to us for our wedding photos to be different, and capture those special moments candidly. She made us feel so comfortable, and felt as if she has been a friend of ours for a long time. I appreciated Megan's attention to every detail and she really was able to capture the beauty of our day, our story and all the little details along the way. Megan truly found the essence of relationship and captured it in photos for us to cherish forever. Our pictures are so special to us, we can never fully express how grateful we are to Megan for the photos and when we look through the photos we feel all the same emotions of that dream day. Megan is truly a rare and special talent, that I recommend to every bride I meet. Thank you from the bottom of our hearts. We will always treasure our wedding memories thanks to you.
---
Beautiful Photographer, Artist and Person!
Reviewed on

7/04/2014
Shannon M
I have been looking forward to reviewing Megan's work since I met her - I just knew we would be would be thrilled with our experience and photos since our initial meeting. When we first started planning our wedding, I was surprised at how finicky I was being about the photography. There was a certain style, personality and professionalism that I was looking for in our photographer. And although I met with a few very talented photographers, it was not until I met Megan that I found exactly who I was looking for. Megan has a gorgeous style and is extremely talented at finding the most beautiful natural light making for amazing photos. Our photos are more beautiful than I imagined - we couldn't be happier with how they turned out! In addition to her amazing photography, Megan is a very genuine and sweet person with the innate ability to put everyone at ease. She gives instruction in a direct but very calm and pleasant manner which can be extremely helpful with large wedding parties and families! She pulled my husband and I away for some sunset photos, and although I thought we'd feel silly trying to be all romantic in front of the camera and any guests sneaking a peek, Megan made us feel totally comfortable and relaxed. We really enjoyed that time to ourselves and Megan captured the moments beautifully, obviously :) I have recommended Megan to friends who are currently engaged and would recommend her to strangers on the street or internet :) I cannot say enough amazing things about her and am very grateful to her for capturing our day so perfectly!
---
Megan truly has an amazing gift!
Reviewed on

6/10/2014
Cristina M
Megan puts her heart and soul into her work and its so inspiring to see such dedication and passion. From the moment we saw Megan's work and spoke with her, we knew she was the perfect fit for us. She is the sweetest person ever and we immediately knew we could trust her to document our day, stress-free! She was by far our favorite vendor and so much fun to be around! Her peaceful and soft nature just brought us to a place of ease. That is exactly how Megan made the whole process feel...easy! While photographing us, she made everything natural and fun-no forced poses, just captured us as we are. She quickly became more than our photographer and now I am proud to call her a friend. I appreciated Megan's attention to every detail and she really was able to capture the beauty of our day, our love story and all the little details along the way. Megan had an uncanny ability to capture the essence of who we are individually and as a couple. She told our love story with genuine interest and joy. Our pictures are unique to us and that makes them so much more special. I can never fully express how grateful we are to Megan for the exquisite photos and genuine friendship we created. When we look through the photos we feel all the same emotions of that day. Megan, your talent is a rare and truly special gift! Thank you from the bottom of our hearts. we will always treasure our wedding thanks to you!
---
A true delight to work with & an eye that can't be replicated
Reviewed on

5/29/2014
Emily K
I first discovered Megan by pouring over the amazing collection of photos on her website when I was interested in learning more about the photography business. She was kind enough to meet for coffee and a friendship blossomed from there! Less than a year later when I got engaged and knew I was planning a destination wedding, I told my husband there was no way anyone but Megan was going to photograph the day. I knew too much about the quality of her work to be happy with anyone else at that point! I worked with Megan as an assistant on a few occasions before hiring for our wedding and therefore knew our big day couldn't have been in better hands. In addition to her creative talent, she's the epitome of a true professional and is genuinely passionate about every couple's experience and creating the best product for them. In the madness of a crazy day, she did an amazing job going about her work unnoticed when appropriate, corralling families and bridal party when needed, and scouting out the best locations for those iconic shots you dream of capturing. The photos from our wedding couldn't have been more perfect and a year later I still look at them in awe on a weekly basis. I know we have shots in our collection that no one else could have spotted or created. In addition, she treats witnessing special moments with such sensitivity and respect, something I think other photographers forget about when trying to get the job done. I know not everyone feels as strongly about investing in high-quality photography for their wedding but working with Megan is worth every cent. She is a delight to work with, honestly passionate about sharing in your day and has an amazing eye that can't be replicated.
---
My photographer, my friend
Reviewed on

5/28/2014
Larisa G
Before I was even engaged I had picked out Megan to be my wedding photographer. I fell in love with her work from a random Facebook post and my now husband and I fell in love with her upon meeting her. Megan is the nicest person you could ever hope to meet and work with. It's not easy to pose and show your love in front of a stranger, but before we knew it, Megan had us at ease, holding hands and forgetting we were being photographed. She makes you feel at ease and not silly when others stop and stare during your session because there is no one else but you and her. Her pictures are gorgeous and capture everything you would expect to see in a magazine spread trying to sell a romantic getaway, but real. Picking Megan was the easiest choice I made for my wedding. I emailed her A LOT and she took them in stride, never making me feel like I was asking too many or silly questions. When prioritizing expenses for the wedding, I didn't care how much Megan would charge because I was so confident in her work. I've only seen the sneak peeks from my wedding, but based on those and the experience we and our guests had with her, it was money well spent. Pick Megan not only for the beautiful photographs, but also the beautiful experience she will create at your wedding.
---
Amazing!
Reviewed on

12/15/2013
I recently received my photo album and it is absolutely beautiful! Megan did an amazing job- the photos are fabulous, and the album is gorgeous! I have received so many comments from friends and family about how awesome the album is and how talented my photographer was. Working with Megan was great! She made me feel comfortable and at ease from our first conversation on the phone. The helpful guides and info that Megan shared helped make my wedding day a breeze and stress free! Megan's work is amazing and her passion is as well!
---
Love, light and picture perfect photos!
Reviewed on

9/14/2013
Rachel M
Megan is a true artist I am so happy we had her capture our wedding day. If you ever had nerves about being in front of a camera then fear no more! Megan becomes your instant best friend throughout the process and you feel so comfortable getting photographed. The best part is that she makes the entire experience fun! We did our engagement photos with her as well and both those and our wedding photos are dreamy! She had this way of capturing truly special moments that you don't even realize she's getting because you drift away in the moment. She finds these hidden pockets of light that make your photos so romantic and stunning!
---
Simply the best
Reviewed on

1/05/2013
Haley C
Megan was the first and only photographer we met during our engagement, and we couldn't have asked for more. Her love for love is contagious and is reflected in each and every gorgeous photo she captures. She is truly a gem. From the moment we met Megan, a self-proclaimed "hugger," she was a dream to work with. To this day my husband and I joke that we wish we could carry Megan around in our pocket to photograph the rest of our life together. Beyond being one of the sweetest, caring people I've ever met, Megan is a true professional with an amazing gift. Her eye for detail and ability to capture the personality and emotion of the day is extraordinary. Love, love, love.
---
Amazing Photographer & New Friend!
Reviewed on

11/06/2012
Melissa B
I had not worked with Megan before selecting her to photograph my wedding, but was excited by her portfolio of work. I am a wedding planner and so am extremely particular about fine detail, and was very impressed with the way Megan's photography both captured the unique style of each of her subject couples, but also showed a consistent artistry - lots of sunbursts, close embraces and interesting backdrops. Megan was very easy to work with starting from our first meeting - accommodative of my schedule, highly professional and very attentive, going so far as to reach out proactively to us to keep moving the schedule forward when I was swamped with other details. Refreshing, to say the least, and planning would have been a breeze if all of our vendors were as timely and professional. Our package included an engagement session (place of our choosing), rehearsal and 10 hours of wedding day coverage with a second shooter, along with 2 parent albums, guest book and wedding album. We were extremely happy with the value. As for the actual photographs, I was not disappointed - Megan did an amazing job capturing the key moments and surprising us with candid angles and vignettes we weren't expecting. Megan does a great job making her subjects feel comfortable with her style of shooting, and my husband and I had lots of fun. Because of her easy-going attitude balanced with an incredibly efficient professional attitude Megan would be a great fit for any couple! Megan has definitely turned into more than just a photographer for me. I am proud to call her a great friend even though the wedding is over. She is absolutely adorable and one of the nicest people I have ever met! She made such a great impression with my entire family that my cousin decided to book her for his wedding and the rest of my family is trying to make up reasons to hire her! My husband and I can't wait to find another reason to have another photo shoot with Megan! As a parting note I would just like to say thank you SO much to Megan for making my wedding day even more special than I could have possibly imagined! And if you are a couple looking to book a photographer, I would stop reading this review and book Megan as soon as possible!
---
Send Message