Home

Memorable Events
About this Vendor
New Hampshire's Premier Wedding Planner
Memorable Events is New Hampeshire's premier wedding and event planner. With over a decade of helping couples bring their dream wedding to reality, we have the experience, vendor relationships and creativity to bring your vision to life. Contact us today for a free one hour consultation. Serving NH, New England and beyond.
Details
Engagement Party, Getting Engaged, After Party, Bachelorette Party, Bridal Luncheon, Bridal Shower, Rehearsal Dinner, Welcome Party, Rehearsals + Parties, Ceremony, Cocktail Hour, Day After Brunch, Reception, Rehearsal, Wedding
Destination Wedding Planning, Destination Weddings, A la Carte Wedding Planning, Budgeting, Day-Of Coordination, Full Service Wedding Planning, RSVP Tracking, Planning
Contact Info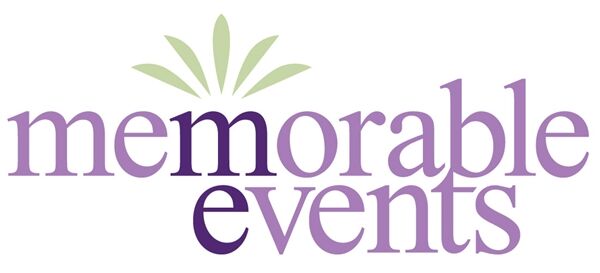 Reviewed on

9/13/2017
Madeline D
I cannot say enough good things about working with Jennifer and Memorable Events. When my husband and I first got engaged, I knew immediately I wanted a planner. I had spent so much time on Pinterest and wedding websites, and everything just looked the SAME. I didn't want to... Read More re-create a bunch of popular pins, but I also knew I wasn't creative enough (read: I'm lazy) to come up with my own cute ~look~. Jennifer was the first planner my husband and I sat down with, and I immediately knew she was the perfect fit. She was clearly talented enough to recreate all those beautiful images we all see online, but she was also super ready to for a new challenge –which my small/modest budget and my indifference towards the Pinterest-world definitely posed. She was also super down-to-earth and relaxed – I just got the best vibes from her. I wanted to hire her on the spot, but my husband insisted we do our homework and check out other planners. No one, and I mean NO ONE came close. Jennifer's pricetag hit the mark for me, but her services were obviously so much more personalized than the other planners we interviewed – they mostly came across as folks who would provide a generic, cookie-cutter, wedding-in-a-box experience, which was just not what we were looking for. In the first meeting alone, Jennifer was throwing out all sorts of great ideas that I had never considered, which were all fun and different and budget-friendly. I was thrilled to be able to call Jennifer back and make it official. She had absolutely amazing ideas for us that captured our vision for the day. We wanted a relaxed atmosphere, and we wanted guests to have fun, and we wanted a venue where our guests could stay the night if they wanted. I wasn't sure my budget would allow for all that, but Jennifer connected us with a truly mind-blowing venue at a ridONKulous price. Believe me when I say this venue would not have been possible for us to find had it not been through Jennifer's work – this detail alone saved us literally thousands. She also managed every detail! We'd schedule check-in calls every month or so and I always had a list of items that I had started to stress about. Every call I'd go through the list and find that Jennifer had already started/finished/was working on each item. Honestly the most stressful thing was managing my mother and MIL, who really wanted me to be working harder on things, but didn't have to because Jennifer was doing it for me! She was on site the day before the wedding to set up, the day after to clean up, and was there every step of the way on the day of to make sure everything went smoothly. It was the greatest gift in the world to be able to focus solely on my family and close friends the day before and in the morning before the ceremony, and not running around setting up and coordinating with vendors. If there was a crisis, I was blissfully unaware. My husband and I cannot thank Jennifer and Memorable Events enough for making our day so incredibly special, stress-free, and memorable!!!
---
Reviewed on

9/01/2015
Lauren G
After meeting with three wedding planners for our August 15 wedding, it was an easy decision to hire Jen for our big day. From the very beginning, she was warm, friendly and helpful and by the end of the first meeting it felt like she was already a part of the family! I... Read More worked with Jen for about a year to plan our outdoor lakeside wedding and I will be the first to say that I was probably not the easiest bride to work with! I was planning the wedding from Washington, D.C. so Jen was invaluable to the planning process and I literally could not have done it without her! She helped with everything from recommending and meeting with vendors, to all of my last-minute decor and logistics questions. I can't say enough positive things about her and I highly recommend her to anyone looking for a great wedding and event planner! You won't be sorry!
---
Reviewed on

3/13/2018
Liz M
We had the pleasure of working with both Jennifer and Mary from Memorable Events on our wedding this past fall. Jennifer helped us with planning leading up to our wedding, and was a knowledgeable and (much needed) calming presence during the wedding planning process. She has... Read More great connections with vendors in the NH area and her advice on planning our timeline and wedding day logistics was extremely helpful. Mary was our day-of coordinator, and was truly invaluable. Mary worked tirelessly to make sure that the day ran smoothly and seemed completely unflappable. We loved working with Memorable Events and would absolutely recommend them for anyone planning a wedding in the NH area!
---
Reviewed on

3/13/2018
Liz M
We had the pleasure of working with both Jennifer and Mary from Memorable Events on our wedding this past fall. Jennifer helped us with planning leading up to our wedding, and was a knowledgeable and (much needed) calming presence during the wedding planning process. She has... Read More great connections with vendors in the NH area and her advice on planning our timeline and wedding day logistics was extremely helpful. Mary was our day-of coordinator, and was truly invaluable. Mary worked tirelessly to make sure that the day ran smoothly and seemed completely unflappable. We loved working with Memorable Events and would absolutely recommend them for anyone planning a wedding in the NH area!
---
Reviewed on

12/28/2017
Elizabeth A
Working with Memorable Events for our wedding was definitely the best (and most crucial) decision we made. My now husband and I planned a pretty low key wedding at a summer camp in New Hampshire (~80 guests), but even with a more "DIY-style" wedding, we quickly realized that we... Read More couldn't pull it off without some professional help. One of our vendors recommended Jennifer and from our first conversation I knew she was exactly what we needed. We decided to go the Day-of-Coordinator route, and before the wedding, Jennifer and Mary met me at the venue and together we walked through every detail. They instantly understood the kind of wedding we wanted and helped us figure out some of the specifics that we hadn't even thought of. Mary and her assistant Melissa even came the day before the wedding to help us with the rehearsal and made sure everyone was on the same page. And then on the wedding day, everything just went so smoothly and turned out even better than we could have imagined. Mary put together all of my ideas and created a cohesive, and seemingly effortless event. Everyone keeps telling us that it was by far the best wedding they've ever been to, and that would not be the case if Mary and her team hadn't been there. Not only did all of the décor/set up look incredible, but Alex and I were not stressed at all throughout the whole wedding day! If there were any issues, Mary took care of it quickly, because from our point of view, everything went perfectly. At the end of the night, everything was packed up, and they even dropped off all of our personal things at our cabin (cards, gifts, bouquets). I can't express enough how grateful I am for everything Mary and her team did for us. I realize it wasn't necessarily a traditional wedding, but Mary really went above and beyond, and really stayed true to our vision for the wedding. If you're on the fence about working with a planner, as we were, I couldn't recommend Memorable Events more. They understood what we wanted, they had a lot of different options to fit our budget, and most importantly, they made it so we could actually enjoy our wedding day!
---
Reviewed on

11/29/2017
Serena E
Hiring Memorable Events was one of the best decisions we made when planning our wedding. We were from out of town, so they were able to help us find local vendors that we could trust. They were also very flexible when working with our schedule, considering we were only in town... Read More for short periods of time before the actual wedding day. We really wanted our wedding to fit our lifestyle and personalities, so we wanted to do as much of the work leading up to it as possible. However, having someone you trust to hand all of that over to on the day of is something I couldn't recommend more, and Memorable Events went above and beyond to make our wedding exactly what we wanted.
---
Reviewed on

9/24/2017
Hannah G
I am so glad that we booked Memorable Events for our Day of Coordinator! With our wedding being at home, it was especially important for us to feel like we had someone that we could trust, that could deal with any hiccups and finish all the little details. Jennifer and Jenna did... Read More just that! Leading up to the wedding, Jennifer was so helpful in thinking through all the details of the wedding with us and came to the house to do a walk-through a few weeks in advance. We had a long list of things for them to do the morning of our wedding (including putting together our centerpieces!) and they did it all without hesitation. During the reception, they were busy making sure everything was getting done. We were definitely able to enjoy our wedding day more knowing that we had Memorable Events behind the scenes to take care of anything that came up!
---
Reviewed on

9/08/2017
Laura L
Working with Jennifer at Memorable Events was a huge relief! We were referred to her by a friend and we are so glad we chose her as our wedding planner. She was open to any method of communication and always got back to us as soon as possible. She made a lot of the small details... Read More and worries simply disappear and ensured that the whole wedding ran smoothly. I highly recommend having her help plan and organize your wedding!
---
Reviewed on

8/31/2017
Chloe D
Jennifer was absolutely amazing as our day of wedding coordinator. My husband and I tend to have a hard time relaxing and letting go of responsibilities but with Jennifer, we hardly thought about the logistics on the day of. Having her there really allowed us to relax and enjoy... Read More the day, knowing that everything was being taken care of for us. She was thorough and incredibly organized while being totally enjoyable and sweet to everyone who interacted with her. We got quite a few comments on how sweet she was from our friends and family. She seemed incredibly calm and collected all day and handled anything that came up quickly and quietly. When our guest transportation forgot to stop at one of the hotels, she took care of it so smoothly that I still am not even quite sure all the details of the resolution. All I knew was that everyone was there for our ceremony and made it back to their hotels at the end of the night. One of my favorite things about working with Jennifer was that she picked up on our personalities and the type of wedding we were hoping to have and was able to offer her professional advice without making us feel like our vision for our wedding was being changed at all. She seemed to have thought of everything and was prepared for any issue that could come up (I got a bright green stain from the flowers on the front of my dress and she immediately managed to get it out). She really made our day perfect and we couldn't have done it without her.
---
Reviewed on

1/14/2017
Jordan S
Jennifer was amazing. Not only did I book her last minute but she was able to make my dream vision a reality. The idea that I had in my head was made a reality and it was absolutely gorgeous. She made the day run smoothly and was wonderful to work with. So helpful and sweet!... Read More Totally worth every penny and peace of mind knowing I didn't have to worry about any of the details on the biggest day of my life! So grateful!
---
Reviewed on

9/28/2016
Bridgitte F
When you close your eyes and think about your wedding day most people think about the dress, the best friends standing by your side, and the man of your dreams at the end of the aisle. What most people don't think about is every little detail that goes into the months of... Read More planning. The happiest day soon turns into a stressful one. A day in which you want every single one of those little details to be perfect. After thinking that I could take this day on by myself, and thinking I had it all figured, it began to unravel. When my day of coordinator pulled out I was all but ready to give up, and run for the hills and elope far away. But the only thing I had done right up to that point was who I chose for my photographer. I had messaged her in tears, truly believing that my wedding was a lost cause when she told me to give her fifteen minutes. In those fifteen minutes my photographer reached out to Jen and found me my wedding savior. No words can describe the sense of relief I felt knowing she was there to help me. Every wedding doubt that I had was instantly pushed from my mind. After a few moments of speaking with Jen I knew that everything would be okay, and that my wedding was not a lost cause. She has this way, this ease about her. She has a way of making everything seem like its going to turn out just fine, and that you can actually rest easy. I think I actually got my first good nights sleep after meeting with her since the engagement. My wedding day was a little over a month away, and on the same day of my wedding Jen had personal plans she rescheduled to take on my wedding. Right from the start she went above and beyond for me. She had a vacation, and even being away with her family she still emailed me. She was so organized and from that first moment she started pulling every detail together, perfecting them. The venue coordinator had already really dropped the ball, even to the point of skipping my wedding. Jen took on the task of communicating with the venue, with such poise and professionalism. Jen really 'took the cake' in my eyes when she swooped in to save the day once again when just three days before my wedding the pastry chef who was going to make the cake and cupcakes had a family emergency and could no longer help. She had a new pastry chef lined up before one stressful tear could fall. To say that she is a life saver, no a wedding saver, will never seem like the right words to say. She single handedly made my dream day come alive, she created memories that will last a life time. I can't begin to express my gratitude for her. From the moment I showed up at the venue the day of my wedding, I was blown away. Every detail was beyond what I had ever pictured, Jen had captured the image in my mind and amplified it by a thousand. Every dream I had ever had, had been given life. Even through out the evening her assistant was right there for us. I honestly can say for the first time in my life, I had actually forgotten to eat. Thankfully, Jen and her assistant were on it. All the smallest of things were taken into consideration. In years to come both my husband and I will look back at photographs and not just remember our union but the friendship we made with someone so amazing as Jen, and at all she did to help us make it to that incredibly perfect day. The only thing I would change about my wedding planning would be finding Jen and Memorable Events sooner.
---
Wedding Planner
Reviewed on

1/08/2012
Virginia G
Very helpful with all the details. Very organized and was able to offer many helpful tips.
---
Loved Jennifer
Reviewed on

10/08/2010
Anne S
Jennifer was lovely, down to earth and professional! Where to start? She was available to talk and brain storm ideas in the leading months to our wedding. And on the day of our wedding everything flowed perfectly! Definitely call Jennifer if you want a wedding planner... Read More that listens and understands your vision for your wedding then and then makes it happen! Anne
---