Home

Memory Lane Event Center
About this Vendor
Memory Lane Event Center
A hilltop setting on 18 acres surrounded by 100-year-old oak trees and built with beautiful, rustic cedar and stone. Weekend getaway packages provide 3 days and 2 nights to celebrate with friends and family. We can hold up to 250 people in our pavilion and 15 overnight guests in our lodge and suites
Amenities + Details
Amenities
Handicap Accessible

Liability Insurance

On-Site Accommodations

Outdoor - Not Covered

Reception Area
For more details about amenities, please message the Venue.
Planning, Rentals + Equipment
Contact Info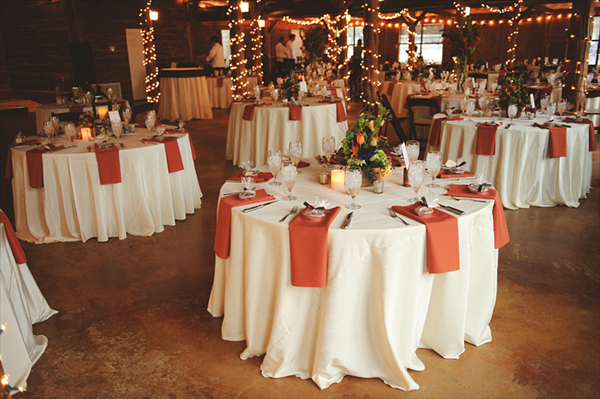 403 KC Memory Lane, Dripping Springs, TX
For the most perfect day
Reviewed on

12/07/2014
Alice F
First let me say, the coordinators are superb. They're attentive, organized, and just excellent at what they do. I chose to mainly communicate about the wedding planning by email and they almost always answered within a few hours that same day. I highly recommend that everyone signs up for the coordinator package. I did not hire a wedding planner, so this was a life saver. There are also additional decorators you may need to add on to your package (the need for more decorators is determined by how complex the decoration list is that you provide to the coordinator; I did not need any additional decorators) We also chose Wild Bunches as the florist, which is on-site as well. During the times we drove up to the venue throughout the year we were able to have a meeting with both the ML and WB right after, which is a bonus time saver. ML was a one stop shop for us and we did not feel we compromised on anything - we chose their on-site "deluxe" bartender package, DJ, chair and linen rentals as well. We had rented the venue for the whole weekend and all of the wedding party checked in that Friday - renting the venue for the entire weekend was absolutely worth it. No worries about the essential people waking up/running late, everyone was where we needed them, and it was like a giant sleepover. There is a very large kitchen with all the cooking utensils you need in the venue house, so we were able to cook breakfast and load the fridge up with groceries. It also makes for some great times having the rehearsal dinner and then pre-partying that Friday night and after the wedding Saturday night. A couple of wedding guests who had a little too much to drink were able to crash on the couches. The day of the wedding, there were 3 coordinators on-site and they came to touch base with me periodically throughout the day. You may be mostly isolated in the bridal room until the ceremony like I was, so it's a relief for the coordinators to tell you everything is coming together swimmingly. Any questions/issues that come up can also be addressed during this time. Not to mention that my decoration list, which I had thought may be confusing or lengthly, was carried out masterfully. Right when the ceremony is about to start, all the coordinators and DJ are in SWAT team mode and are communicating through mics so the timing is flawless. The DJ did a great job of fading out any songs that were too long so there are no weird abrupt music gaps. If you are doing a sparkler exit (if there is no fire ban), the coordinators completely and efficiently carries out the handing out of sparklers, lighting, and proper disposal. No worries about the logistics of a sparkler exit here. Leftovers from the delicious dinner are packaged and placed into your honeymoon suite and was also left in the main house refrigerator. This is awesome if you didn't get to eat much for dinner or could be a very fancy breakfast/lunch for the next day. The coordinators also would make sure you had the drink of choice in your hand all night as well! I cannot emphasize enough on how wonderful and priceless it is to not have to worry about any unnecessary issues/details on the day of your wedding. All my worries were limited to simply looking my best.
---
Best. Venue. Ever.
Reviewed on

9/11/2013
Maureen L
Oh my goodness... where do I even start?! Memory Lane is... BEAUTIFUL. But you knew that from the pictures. The place is rustic, stunning, classic, open, bright, clean, homey, and just pleasant all around. It's striking from every angle. Please go visit. Pictures do not do it justice. On-site lodging. A HUGE perk and something that was a major priority for us. A lot of people were coming from out of town for us and this gave us the option to house our bridal party on-site. There's also a pool and hot tub which are both very important. They also offer full weekend (2-night) packages which we most definitely took advantage of and which I HIGHLY recommend. Once you get to this place, you won't want to leave. This also allowed us to do our rehearsal and rehearsal dinner there as well the day before the wedding (you never want to leave, and you never HAVE to... it's so great). Pricing. So reasonable for the area and everything you get. Seriously. I thought I was going to have to sell my soul to get married until we found this place. The set-up. Literally, anything that you want for your wedding - flowers, caterers, hotels, DJ, bartenders, decorations, linens, you name it - you can rent through Memory Lane as a one-stop shop (or you can pick it from their list of extremely wonderful vendors), and pretty much everything is extraordinarily reasonable as far as pricing. It really does make the decision process a LOT easier. The flexibility. Aside from what you are required to do by Texas law, they pretty much let you do whatever you want, and help you do it. We did half our floral through Wild Bunches (their florist) and the other half ourselves, and they were like "Cool! That's a great way to save money!" Also we could bring in our own liquor. Hello? Who does that? (Answer: no one besides them.) The staff. Stop it right now. From the FIRST moment I walked in Thalia was the MOST accommodating, the SWEETEST, and the MOST excited about us being there. I knew she was good when she answered my first email within an hour. And every email after that in a similar, timely and thorough fashion. And then offered us coffee when we first walked in. And cleaned mine up after I rudely spilled it!! (Also she sent us a thank you note for coming to visit. Who does that?! Answer: no one but them. And it's amazing.) Every time we went in there after that first visit, everyone there invariably made my stress (which got pretty high sometimes... I'll be honest) go completely away. They are like magicians, I swear. Thalia, Gaby, and Rachel helped us out on our wedding day as coordinators (ALSO highly recommended) and everything was SO smooth. I barely even knew what was happening until it happened perfectly. So fun. Last but definitely not least. I got so many compliments from guests, family, and bridal party about how wonderful a time they had. I think about 1 in 2 people came up to me and said "this is the best wedding I've ever been to!" Now, I've been to a LOT of fun weddings, and I've NEVER said that to anyone... so Memory Lane MUST have done a good job :) I quite literally have no complaints. Everything was as perfect and perfect-er than I ever imagined. If you book here, I am so sure that it will be the most perfect day ever I will guarantee that statement and personally reimburse you if it isn't.
---
Exceeds all expectations!!
Reviewed on

1/08/2013
Ashley S
By far, this venue exceeded our expectations! Everyone was extremely helpful, considerate and always available -very important to any bride or planner! A few things I would like to highlight about this facility - Budget friendly – a very important part of the wedding planning process. ML has extremely reasonable prices! We created an excel spreadsheet during our venue hunting process, and detailed what each venue offered and pricing, down to every add-on price we thought we may like. I will say Memory Lane far exceeded all the other venues with pricing. Weddings, in general, are not inexpensive, but we feel as though ML's pricing was relatively inexpensive, compared to the other venues we visited. The staff's hospitality and interaction with you, the wedding party and all of the guests, makes you feel as though you've indulged in a very lavish wedding. - They have an onsite florist - Although we did not use the onsite florist, I was able to chat with her and see her concepts. They are beautiful and she is reasonably priced. The concept of having an onsite florist is so convenient and reliable; if we did not have a close family friend that was handling all of our floral needs, we would have used the onsite florist. -Wedding Coordinator - We went back and forth on whether we were going to purchase the wedding coordinator package and we finally decided to just do it. Dustin and I are so happy we went with that decision, for many reasons. First, there was SO much going on all day, between decorating, deliveries, first look photos, DJ music, hair and makeup- I could not imagine worrying about if everything is getting taken care of. These ladies were over the top, professional and had everything under control. Secondly – I would never want to put any of the above listed responsibilities (and more) on anyone attending the wedding- they would not be able to fully enjoy the wedding! Lastly (I could keep going), these ladies were SO great at not being a stiff, uptight coordinator. They blended with all the guests and were so sweet and pleasant when they would find us to tell us "If you're ready… (the next thing on the agenda, like cake cutting)." I HIGHLY suggest purchasing this service, it is well worth it! -In house DJ & preferred vendors – ML has many preferred vendors to choose from. We did go with the caterer Poke-Jo's, as well as the Liquor Company, Star of Texas. Both were GREAT with working with us and negotiating exactly what fit with our budget and needs, not to mention the food and service and signature drinks were fabulous! We did use the In-house DJ who did a great job (exactly what we filled out on our consultation form). Dustin (my husband) is from Nebraska so we had A LOT of Nebraska fans there. There was a HUGE game on that same night & the DJ kept track of scores and reported updates throughout the night! -Beauty of the Venue – The entire venue is so beautiful, that you don't really HAVE to decorate to make it feel like a wedding. It's romantic, has a soft feel, and peaceful! The location is perfect, in our opinion. It's so close to Austin, but still feels secluded and in the country. The venue is very quiet, which is a nice alternative to many of the other venues that we visited – which were beautiful but had noisy traffic. All in all, we cannot express how truly grateful we are that Memory Lane Event Center exists. I know it sound cliché, but we really cannot form words for how ML exceeded expectations.
---
Reviewed on

6/26/2015
Hallie M
Memory Lane was wonderful! It is a beautiful venue, and perfectly suited for our outdoor ceremony and indoor reception. The staff is EXTREMELY helpful, flexible, and easy to work with! They were so accommodating to any last minute changes, and really helped make our wedding day perfect and stress-free. Our guests loved the venue, and our pictures are beautiful thanks to the naturally gorgeous space. We are so pleased with our choice of a wedding venue, and truly feel like Memory Lane was a perfect venue for us.
---
Reviewed on

6/02/2015
angela w
My daughter had her wedding on May 31, 2015 here at Memory Lane Event Center. Everybody that attended this wedding loved it and said how nice and romantic the venue was. The staff were so helpful and thought of everything. We wouldn't have changed anything about this day. It was the wedding every little girl and women dream of. Just like a fairytale. Thank you so much Memory Lane for making my baby girl's dream come true!!
---
Awesome!!! But........
Reviewed on

4/27/2015
Precious C
Everything was awesome don't get me wrong but the DJ couldn't play the music too loud so I missed the part of the song I was supposed to come out on!! 😢 This isn't the venue to party "all night long" either!! ALL of my guest had a ball though and I married the love of my life and that's all that matters!
---
Top notch staff
Reviewed on

4/13/2015
Debbie B
I am so glad we had our wedding at Memory Lane. The venue is adorable and offers a great deal of versatility: hill country atmosphere, romantic grounds, outdoor ceremony site, and a charming yet rustic reception area. It was absolutely perfect and the staff are the nicest people on the planet. They couldn't have been more helpful, creative, and accommodating. They really went the extra mile and helped me at every turn.
---
Happiest Bride Ever
Reviewed on

3/30/2015
Erin D
We came all the way from LA to have our wedding at Memory Lane and I am so glad we did. The minute we saw the venue, I knew it was the place I wanted to have my wedding and the staff could not have been more helpful and kind, catering to my needs. Everything was perfect and all of our guests were blown away by the venue and the staff.....I highly reccommend Memory Lane- they made my wedding day absolutely perfect!
---
Perfect Place for our Perfect Day
Reviewed on

3/09/2015
Courtney C
Memory Lane made our wedding day spectacular. The entire scenery is perfection and the lodging and accommodations are such a huge blessing. All of the girls on staff were so helpful and having the wedding day coordinator made my day of such a breeze and so much fun just spending time with my girls without worrying about ANYTHING. I am such a perfectionist and was SURE something would go wrong, but looking back it was absolutely perfect. I am so grateful we found Memory Lane and for all the ladies who work there to make life so easy on the brides ( and grooms). Being able to bring in so many vendors allowed us to save money where we were able and it all flowed so smoothly despite so many people involved. We lived in Houston the majority of our planning and they made long distance wedding planning a breeze. There is not a single thing we would change about our wedding day, I just wish we could do it over and over again! Catering: Pokejos (DELISH) Band: Royal Dukes (INCREDIBLE) Cake: Cakes by Lori (YUM)
---
Memory Lane was amazing!
Reviewed on

2/03/2015
Rachel P
We thoroughly enjoyed every bit of our wedding weekend at Memory Lane. We stayed at the venue for the weekend and it was very accommodating for our friends & family. We had the rehearsal dinner in the banquet hall on Friday which was so convenient and personable. When our wedding day turned wet, the ladies at ML made it very easy to move the ceremony inside. Everyone talked about how intimate & beautiful it was. We couldn't be happier with the venue and our wedding overall. Sidney, Gabby, & Rachel did everything they could to help make our wedding flawless & smooth. Thanks Memory Lane!!! *PS- The bouquet from Wild Bunches was soooo beautiful! Thank you!
---
Wonderful January Wedding
Reviewed on

1/20/2015
Lindsey F
I used Memory Lane for my wedding venue because it was beautiful, there was a lot included and reasonably priced, and it was available for our date (we only had a four month engagement). The ceremony site was beautiful. And the staff was very helpful. We got the day-of coordination service as well and it helped so much! The girls were all very willing to answer questions leading up to the wedding and on the day of they made sure everything was in its place and that I knew what to do and where to be. Rachel and Thalia were my coordinators and I absolutely loved them! They really know what they are doing over there. Needless to say it was an incredibly place that made it super easy on us. I was pretty laid back and low maintenance when it came to details so it was great to have the coordinators there to take care of everything. Also one of our selling points was that there is a big house/lodge on the property (where the bride's room to get ready is) that is included in the rental of Memory Lane so our whole wedding party got to stay there after and spend the night, which was nice and fun for them since its kind of far from Austin.
---
Absolutely Perfect
Reviewed on

1/09/2015
Shanna C
Memory Lane was excellent from our very first email correspondence. My husband and I were living in Michigan when we got engaged but moved to Austin where we planned to get married. I was stressed about finding a venue in Texas while living somewhere else but Memory Lane made everything easy and stress-free. We were able to send a family member out to the venue where she took pictures to send to us. Everything was beautiful. We knew that's where we wanted to get married and booked Memory Lane right away without even seeing it for ourselves. The girls were super helpful in assisting me with my wedding plans while I was still states away. They answered every ridiculous question I had and answered emails within minutes. The day of our wedding was absolutely perfect. I was worried about stuff I needed to get done on the day but everything was taken care of for me. All my stress melted away and I was able to relax and enjoy the day. Our ceremony went off without a hitch and our reception was so much fun! I knew Memory Lane was going to be excellent but they really exceeded my husband and my expectations. They really go above and beyond to make your wedding day everything you want it to be. I would highly recommend them to any bride!
---
Simply. Perfect.
Reviewed on

12/07/2014
brandy f
Wow. Wow. Wow. That is the word I would use to describe Memory Lane. The country views are timeless, the indoor reception space is wonderful, the ceremony site was perfect. Memory Lane was the perfect place for us to begin our married life. If you're looking for a venue that is laid back, beautiful and classy, look no further, YOU HAVE FOUND IT! My husband and I started planning our wedding in the beginning of 2012. I found Memory Lane by a Google search for wedding venues in the Austin area and up popped Memory Lane. I looked at several places online before we decided to go to an open house at Memory Lane. I absolutely fell in love. The country feel, yet classy and sophisticated style made my heart melt. I knew right away this is where I wanted to get married, and even my husband agreed. Aside from the beautiful scenery and surroundings, the staff at Memory Lane were wonderful to us from day one! After we put our deposit down and reserved our date, my husband and I decided that financially for us we needed to push our wedding back a year, in order to accommodate our lives. So I spoke with the Gaby at Memory Lane and she helped us select our new date and kept everything going in the right direction. Every time I had a question, no matter how small, I would email them and would receive a quick response. They understood the style I wanted for my wedding down to the smallest little details. The day of the wedding I didn't arrive until 15 mins before the ceremony began, yet Gaby and Rachel helped my mom and family set up all of the DIY decor I made and it all looked amazing. Even the napkins laid on the cake table were perfect! Our family and friends were in love with the venue as well! These ladies all understand how a Bride feels and what she truly wants from her wedding day! Gaby and Rachel were our wedding coordinators for the day and they ensured Robert and I were happy, we stayed on track and enjoyed ourselves. We were even able to utilize Memory Lane for all linens, bar supplies, security, DJ, and on site florist Wild Bunches Floral!
---
Enchanted Evening
Reviewed on

11/19/2014
Kim C
I loved Memory Lane. From the moment I saw the place I fell in love and knew this is where my wedding would be. The location was gorgeous and the perfect size for my friends and family. The staff was amazing and helped me every last step of the way. The only thing I didn't like was how fast the wedding went by :( I would recommend this to any Ranch Chic style wedding, it was perfect for mine!
---
Wedding Venue
Reviewed on

11/13/2014
Brittany M
Hey there!! I just married the man of my dreams at Memory Lane on Fri, Nov. 7th! I can honestly say, these folks did an outstanding and remarkable job to make our perfect day just as we imagined. From the very first meeting to the last, they were efficient and extremely prompt on responding to questions or concerns we had. I do not live in the Austin area, so they made sure to schedule appointments around my travel plans. They kept me updated on new plans as they came up via email. I would highly suggest this venue and the Memory lane staff to any bride looking for the perfect, secluded, rustic venue! P.S.: the lodging for friends and family afterwards was so much fun! :)
---
Amazing Venue in Dripping Springs
Reviewed on

10/31/2014
Paige W
Memory Lane was the perfect spot for our wedding. It was the last venue we looked at and instantly knew that THIS was where we HAD to be married. Words cannot express the happiness my husband and I have as we are sitting here reminiscing about the picture perfect day we experienced at Memory Lane celebrating our brand new marriage with all of our friends and family. The staff was very patient, friendly, and most importantly informative throughout the wedding planning process. They were very prompt with emails and kind reminders for us throughout the year and a half we worked with them. The day of wedding coordinator is a MUST! The day of your wedding is a whirlwind and the staff makes everything easy and stress free. The lodging is wonderful and worked out well us and all of our out of town family members. We used the in-house DJ (Joshua was awesome) as well as several other in house options. All of the guests had a wonderful time and we still get compliments on the beautiful venue! Memory Lane is a fabulous place to have a wedding and the value cannot be beat!
---
The Perfect Day!
Reviewed on

10/22/2014
Kathryn A
Memory Lane was the perfect choice for our wedding and I would recommend them to anyone (and already have!). We first looked at Memory Lane because we wanted a venue that had the hill country rustic charm, but also affordable, and we totally got it with Memory Lane. When we toured everyone was excited and proud of their venue, which made me even more excited. We booked that day because I knew it was the perfect spot. Between the gorgeous outdoor ceremony site to the beautiful rustic indoor reception site, the whole property was beautiful and well maintained. One cool feature they have is overnight lodging. We didn't use it since we lived close enough to the venue, but it was a great space to have the day of, and definitely helpful for those who have a lot of out of town guests. The best thing about Memory Lane was the communication. Communication is very important to me. I am a quick at responding to emails and I get antsy when others aren't. Memory Lane was my dream vendor when it came to communicating. They were ALWAYS quick to respond to emails, always friendly, and never made me feel like I was asking too many questions (even though I was). Every time I made a change to something, which was often, they were quick to get new invoices to me and happy to make any adjustments to the plan. I was never once worried how the wedding day would go. I tend to be a slight control freak, but I felt completely confident in the coordinators to handle everything. We had the rehearsal the day before and it was quick and easy (once my family stopped talking and getting distracted). On the actual day, everything was perfect and beautiful. They were so helpful, on top of things, and excited for me. They made me feel very special on my big day and made sure that everything went smoothly. I couldn't be happier with how the day went. Everything was so organized and beyond my expectations. A lot of guests kept telling me and my family how perfect it all was too. Thank you Memory Lane for making my wedding dreams come true! :)
---
*Seriously Perfection*
Reviewed on

10/20/2014
Holly R
I am so inlove with memomry lane event center and the fantastic staff! I got married here almost a month ago and there is not a day that goes by that I dont think about this place and how amazing my wedding day was..... All thanks to Thalia, Rachel, Gabby and Sydney! These ladies were SO helpfull not only for the wedding day but for the whole process! ANY time I called in and had a question or needed help with somthing while planning they were there always there ready to help. I love how personable all these ladies are and how quick they were with everything! I never felt presured or upsold They were so understanding of my budget and gave great ideas and advice! As for the venue.... GO LOOK! It was the first and ONLY venue I looked at! After rachel took me for a tour and walked me room for room and helped me envisioned it I was in ahhh!! That was it! The perfect place for my wedding day! I didnt even go to my apointment I had afterwards to look at another venue. Its so peacefully out there and so well kept. The ceremony space and reception is just beautifull. Me and my husband choose the in house DJ, bartender, security, and day of cordinators! We also got our flowers through wild bunches and they did an amazing job!! I have nothing but great things to say about memory lane and thier team! And our wedding day was evreything we wanted and more!! Our guest are still talking about how great that day was and I cant thank yall enough!!
---
A dream-come-true day and venue!
Reviewed on

10/20/2014
Lilli M
Memory Lane is one of the most beautiful venues we have ever seen! The setting is amazing because you really feel like you're alone in the hill country but conveniently you're still so close to Austin and Dripping Springs. We looked at many venues before we decided to go with Memory Lane. I had attended a few events there before and also did hair and makeup for weddings there so I knew how beautiful it was but I was worried I would have all those weddings in my mind and not be able to see it as my wedding venue. Any other venue we toured though I couldn't help but compare to ML. I loved so much about that place. The bridal suite most importantly, it's very open and you can look out onto the ceremony site to see your guests arriving. It's perfect for getting ready with all your bridesmaids too, perfect room for some great pre-wedding photos, and easy for your hair/makeup artist (which they will appreciate, I know!) A completely separate grooms suite, so the guys have a great place to get ready but no worries of him seeing you. Outdoor paved ceremony site: you don't have to worry about the condition of the grass or about any bugs crawling on your feet and up your dress. The lodge for the bridal party ( or whoever you'd like) to spend the night. That's just a few of the things that were must haves on my dream venue list but no place seemed to have them all, except Memory Lane. So I decided to take the tour and it only took about 5 seconds for me to realize that it would feel like my own and it was perfect. We had a couple meetings to put together all the details. They were great at helping me put my dream wedding vision together. I sent a million emails and the girls always responded quickly and were always so sweet! It was great using the in house floral, Wild Bunches, too. Memory Lane could not have been any more wonderful on the actual wedding day! The pavilion looked amazing! They brought everything in my mind and what we had talked about to life. Everyone is so sweet out there so it just makes it fun to be around them and makes you feel very at ease. We had Rachel, Gaby and Abby as our coordinators for the ceremony and they were so great. Abby waited upstairs with me until it was time for me to walk down the aisle and she was so helpful in keeping me calm! Rachel and Abby were at the reception and just amazing! Rachel was so on top of things, I never had to worry about anything! They just told us where we needed to be or what we needed to do while they made sure everything was going smoothly and on schedule. I can be a bit of a stresser so it was really nice not worrying about what time it was or what was happening! If anything went wrong (which I don't think it did) they must've fixed it right away and did a great job of not letting me find out! I'm so thankful for those girls being there for us. It definitely wouldn't have gone the same without them! I know if I had gone with any other venue I would've been disappointed and wishing I'd gone with ML. It really was a dream come true day and I owe so much of that to Thalia, Rachel, Gaby, Abby, and all the girls of Memory Lane. Thank you so much!!!
---
Dream Wedding
Reviewed on

10/13/2014
Tara B
My husband and I recently got married at Memory Lane's new venue, La Hacienda. We were so confident in the Memory Lane staff that we booked our date before the venue was even completed. They were wonderful at keeping us up to date on the progress, which was important to us because we live four hours away. Every person that we interacted with at Memory Lane was professional and caring; we could tell they truly wanted our wedding to be special. All communications were answered quickly and they made sure to get the TV hooked up in the groom's suite so that the guys wouldn't feel the need to go elsewhere until the last minute lol La Hacienda is truly beautiful. The limited pictures available so far really don't do it justice, and they are still making improvements. I was very impressed with how well thought out the layout was, number of electrical outlets available, etc. I cannot say enough about the staff. They are a huge reason why the day of the wedding I had NO STRESS. Seriously. The only thing I stressed about was that my gift to my new mother-in-law got left at the hotel. Thalia was A-Mazing. She definitely went above and beyond for us. My friend/unofficial wedding coordinator is still raving about how easy Thalia made things for her. She's worked with a LOT of venues and she said by far, Memory Lane has been the best. The coordinator package was absolutely worth it. Everything ran smoothly and on time. Additional services include DJ, bartenders and onsite florist (Wild Bunches). I heard over and over again how beautiful and how perfect our wedding was. Our guests had a wonderful time and kept saying it was like a fairytale. If you're looking to get married in the hill country, you won't find a better place. I started with a list of 102 venues and Memory Lane/La Hacienda outshone them all.
---
So amazing!
Reviewed on

9/02/2014
Ashlyn J
Memory Lane was absolutely perfect for our wedding! This was the first and only venue we looked at. My husband and I live in Houston but both love the Hill Country, and wanted a venue that captured the beauty of it and Memory Lane did just that. The outdoor ceremony site is absolutely gorgeous and there is always a breeze so even in the hottest summers, its fine. The reception pavilion is beautiful and needs little to no decoration. Our wedding party loved the house and the pool and had a great time the night of the wedding. The staff was always helpful and put up with my indecisiveness. We made multiple trips there for no reason other than planning out decorations and they were always welcoming and answered any questions we had. Even outside of regular business hours, my emails were answered quickly, even the ones with completely pointless questions. If you're looking for a great venue with good value, this is your place! It's such a simple venue, but absolutely perfect if you want to capture the charm of the Hill Country. So many of our guests complimented us on it and everyone had a great time. I have no complaints at all!
---
Would not hesitate to recommend them!
Reviewed on

8/10/2014
Justin C
Memory Lane made our wedding experience amazing! The venue itself is absolutely beautiful, and the staff are warm, flexible, and supportive. They always responded to emails and phone calls very promptly. Memory Lane helped make my wedding planning experience fun and fulfilling. I would not hesitate to recommend them!
---
The best venue ever!
Reviewed on

7/04/2014
Jackie T
Memory Lane is by far the BEST wedding venue around! If you are looking for a laid back, beautiful, hill country wedding, this is the place to pick! When we went and visited the venue a year before our wedding, we instantly fell in love with the beauty and the whole staff. Thalia, the owner, is such a sweetheart and so warm, welcoming, and friendly to all! We decided that day Memory Lane was the perfect place for our wedding. Throughout the year, they were very helpful with any questions we had and flexible with our requests. We got married June 21st, 2014 and we booked the venue for the whole weekend Friday-Sunday. I highly recommend doing that package. We were able to have our rehearsal dinner onsite and our whole wedding party was able to stay at the lodging there! It was like a big reunion and so much fun to be together all weekend! The wedding day was absolutely perfect. Thalia and Gabby were great with giving advice or helping with any kind of problems we had! They have a large selection of tablecloths, centerpieces, etc. that I recommend taking a look at before buying anything. We used their in house DJ service, Brian Weber and he did an amazing job! He kept the reception flowing and kept the party going. We also used their recommended photographers, Peary Photography. They were AMAZING and so fun to work with. All in all, it was the perfect day and Memory Lane was complemented by all. We thank Memory Lane for making this the best and most memorable weekend of our lives! We miss you! -Jackie and Travis Mohr
---
Memory Lane
Reviewed on

7/02/2014
Courtney E
I want to start off by saying WOW, what an experience!!! This was the first venue my husband and I looked at and knew right from the start this is the place we wanted to get married. Most of my family lives in Louisiana so I knew when planning a wedding I had to accommodate the out of towners. Memory Lane has lodging for 15 people-- we had even more than that and everyone was really comfortable. We ended up renting out the venue from Friday- Sunday and had our rehearsal dinner there Friday night. My family cooked Crawfish Étouffée and Jambalaya which was amazing! I had my whole bridal party stay the night so we could all bond, open gifts, and have a good time without having to worry about waking up early the next day and driving out to Dripping to start getting ready. Everyone raved how gorgeous it was during the wedding and at the reception. The staff was there every time we needed them and kept everything going smoothly. I HIGHLY recommend Memory Lane for anyone looking to get married in the beautiful hill country! A++
---
La Hacienda rocks!!
Reviewed on

6/26/2014
I was in a bit of an unusual position planning a wedding as the mother of the groom! La Hacienda is a new wedding venue for Memory Lane. We were only the second wedding held there. Over the months preceding the wedding EVERYONE at Memory Lane was SO helpful and professional. I worked in particular with Gaby, Rachel and Talia and found them all to be EXCELLENT at their jobs. The day of the wedding was perfect. With Talia in charge handling all of the stress of looming rain perfectly in stride! The venue is so beautiful and has a very unique and intimate charm. We LOVED our son's wedding and are immensely grateful to Memory Lane for creating such a happy memory for our family.
---
Send Message