Home

Merion Tribute House
About this Vendor
Make Your Grand Entrance!
Amenities + Details
Amenities
Handicap Accessible

Liability Insurance

Indoor

Reception Area
For more details about amenities, please message the Venue.
Planning, Rentals + Equipment, Service Staff
Contact Info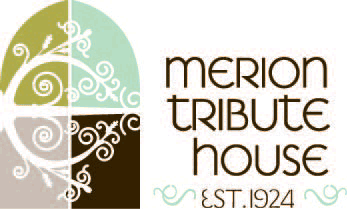 625 Hazelhurst Ave, Merion Station, PA
Gorgeous and Helpful
Reviewed on

8/19/2014
Dana B
The venue is gorgeous and the staff is helpful, accommodating, and flexible. Loved it.
---
Perfect Venue for a Fairytale Wedding
Reviewed on

8/01/2014
Angela H
My now husband discovered Merion Tribute House through an Internet search when our previously booked reception venue fell through. Luckily we had plenty of time. This was the BEST thing that could have happened in our wedding planning as it was a true blessing to find this exceptionally unique venue. My husband was very clear that he wanted a UNIQUE space--no hotels, no country clubs--so we didn't have many options. I also wanted a venue that was close to our ceremony site AND was nice enough to take our pictures so we wouldn't have a separate photo stop. Merion had it all and more! I cannot describe in words what a beautiful backdrop it provided for our wedding. All of our guests commented on its beauty and asked where we found it. The venue speaks for itself, but what really made planning a pleasure was the Merion staff. We were so relieved that they didn't have crazy restrictions and were available to answer all of our questions and concerns. We were allowed to make appointments to walk through the venue multiple times as we wanted to show our parents and photographer. Every time we did a walk through, I could picture our wedding day more clearly! Discovering this castle-like venue was meant to be! Merion really made our wedding a true fairytale.
---
Perfect venue for 75-150 guests
Reviewed on

7/05/2014
Jessica P
This venue is so perfect for a medium-sized wedding. The photos speak for themselves, it's a gorgeous building with gorgeous grounds. But the other main reason we picked it was the size. You have the place all to yourself, no other weddings or guests or recreationalists walking around or near your reception. But it was still small enough that with 100 guests it felt intimate. There were separate spaces for the cocktail hour and the reception. We used the patio throughout the whole night, enjoying the beautiful views and nice May weather. Collette and her staff were superb. They responded immediately to every question. They were incredibly professional, but also willing to accommodate us any time they could. For example, our wedding was on a Friday and there was no event scheduled the day before. So they let us use the large basement to make the flower arrangements and store them in their huge refrigerators. A lot of places would've said that's against the rules or an extra fee or just a hassle, but Collette said "Sure, no problem." I can't recommend them highly enough.
---
Fairytale Come True
Reviewed on

6/18/2014
Katie C
Merion Tribute House was the perfect venue for my wedding. I always imagined feeling like a princess on my wedding day, and Merion Tribute House helped make my dream come true! The venue looks like a castle! It has beautiful decor and the front lawn was perfect for our ceremony. Though I recommend getting married later in the day so the sun isn't blazing on your guests because there is no shade on the front lawn. However, there is shade on the side of the building which is a separate spot for a ceremony. Our cocktail hour was in the legion room and on the terrace. And our reception was in the ballroom. The ballroom was recently updated and designed to fit any color scheme. And the dance floor looks small compared to the room, but it was the perfect size. The size of the floor was actually mathematically calculated to fit the average number of guests to the amount of people who actually dance. Also, I really liked how the venue gave us a list of recommended vendors that have come to that venue before. As far as the caterer, you can pick from there list or you can choose your own, but you will have to pay a fee to pick someone that isn't from their list (but it's a pretty good sized list). Lastly, the communication with the venue was excellent. They always got back to us right away and they even stayed late one day so I could stop by to show my mom the venue. Everyone there is really nice, helpful, and will answer any questions you may have. They are also there for the rehearsal which is free of charge. The coordinator and our officiate walked us through the logistics of everything. Be aware that your coordinator of the rehearsal may not be the same person who is there on your wedding day. However, that was not an issue for us because each person made the wedding run smoothly from start to finish. I would recommend this venue to anyone who want a fairytale style wedding.
---
Fairy tale come true.
Reviewed on

4/29/2014
Jessica L
MTH is an absolutely gorgeous hall. I could not have chosen a better location for my wedding. My only complaint is that you have to use one of their caterers (I unfortunately chose Tuxedo Caterers and was not happy with my end result but that had nothing at all to do with MTH.) If I had to get married all over again, I would chose MTH - it was like a fairy tale come true.
---
A True Winter Wonderland
Reviewed on

3/03/2014
Adrian C
I got married on 1/25/14 and the Tribute House was the best and most beautiful venue ever. The old charm of this historical mansion made my wedding come to life. The huge century doors and beautiful balcony to take pictures on. Everything was wonderful from the staff and every moment of planning. I would highly recommend for both indoor and outdoor weddings
---
Fabulous!
Reviewed on

1/10/2014
Liz C
I just got married there on 12/27/13. The venue is stunning and the staff were fabulous! They were so helpful and accommodating to everyone at the event! They reay helped this frazzled bride and helped the whole affair run without a hitch! I could not have been more pleased!!! Thank you all so very much for making our day truly special!!
---
Happily Ever After Began Here
Reviewed on

11/03/2013
Carole B
When my daughter and her fiance decided to have an Alice in Wonderland themed wedding the choice of venue became evident from the start. Living only a few blocks from the Merion Tribute House we have attended and previously hosted an event at this neighborhood treasure. Colette and her entire staff (Thank you Suzette, Katie and Jeff) could not have been more accommodating to all of our many queries and to our unconventional decorating scheme. The grounds are just exquisite and the building offers your guests so much room in just beautiful surroundings. We cannot thank the staff enough for their courtesy, enthusiasm and sound professional advice. Our daughter's wedding was everything we had hoped for and more and we cannot begin to thank everyone at the Tribute House for their assistance not only to us but to our vendors throughout our long planning process.
---
Worth every penny
Reviewed on

10/29/2013
Stephanie S
The staff at the MTH was amazing. They worked above and beyond to make my wedding day everything I imagined it would be even with the weather being horrible for days prior to the big day. The space is absolutely gorgeous and I would recommend them to anyone.
---
Magical Wedding Day
Reviewed on

10/16/2013
Rachel D
This venue is beyond amazing. Great service, beautiful setting and a memorable experience for both you and your guests. Your wedding will definitely stand out in the best way possible.
---
Fun & Flexible
Reviewed on

5/25/2013
Kelly M
A beautiful location with an amazing, helpful staff. Loved the flexibility to plan for an outdoor ceremony knowing that it could become an indoor ceremony if needed.
---
Beautiful Venue and Wonderful Staff!
Reviewed on

4/16/2013
Rachel H
The Merion Tribute House was the perfect venue for our wedding! The building and grounds looked spectacular! Collette, the general manager, was extremely helpful and responsive to all of my questions. Our day-of coordinator made sure everything ran smoothly. Everyone was extremely helpful and accommodating! They even took the time to set up the chairs for our ceremony in a perfect circle inside the grand ballroom. We could not have asked for a better place to hold our ceremony and reception.
---
Unique and memorable
Reviewed on

12/08/2012
Melissa H
We fell in love with the Merion Tribute House as soon as we visited. It's such an amazing space, with so much character. So many of our guests commented on how beautiful it was. It was intimate and cozy with the fireplaces. I hope we get invited to a wedding there!
---
Beautiful
Reviewed on

11/30/2012
Saleemah B
I got married on November 11, 2012 and my wedding reception at the Merion Tribute house was amazing. All communication with staff was prompt and efficient. I was able to visit the venue on any day there was not an event going on there. I chose many vendors off their "preffered" list and I was pleased with those selctions also. Only gripe I have was the hostess and coatroom attendant never introduced themselves to me upon arrival so half way theough the reception I asked who they were thinking they were wedding crashers. But overall excellent facility.
---
Wedding at the MTH
Reviewed on

9/14/2012
Dallas R
We had our wedding at the MTH on August 31st. We had a garden ceremony around 5:00 p.m. and it was absolutley gorgeous. The tribute house is beauiful and if you get married in the summer, they have gorgeous flowers in potted stone planters around the venue and it makes for an abosloute perfect garden wedding. They also offer free chivari chairs that you can use for reception!
---
Could not have asked for more!
Reviewed on

3/04/2012
Dana H
From the moment I saw the Tribute House, I knew it would be perfect. It has a great outdoor space (though I couldn't use it for my winter wedding), the ballroom was the perfect size for my smallish wedding (about 110 people), and it has a great lounge area for people that want to escape from the loud music. All of my guests couldn't stop gushing about how beautiful, and comfortable, the venue was. Also, I want to say thank you again to Suzette from the Tribute House for going completely above and beyond her day of duties and making my wedding the awesome experience that it was!
---
Such a beautiful place!
Reviewed on

1/26/2012
Amanda H
We loved the Merion Tribute House! Did you know that Tina Fey and several Philadelphia Eagles players have gotten married here? It's beautiful both inside and out (since we had a winter wedding, inside was most important to us), an old stone building with working fireplaces and also lovely grounds. We were able to stick with really simple decor because the venue itself was so lovely! Colette was extremely responsive via email with even the smallest questions and concerns, and they let you choose between 10 different caterers at different price points and with different specialties, a flexibility that really meant a lot to us. It's a bit pricey compared to some other venues, but they let you provide your own alcohol, which saves you a ton of money, especially if you go to tax-free Delaware to buy it! The day of the wedding the staff was very helpful and professional, and we couldn't have had a better experience. On top of all this, when we ended up having some problems with our caterer the day of the wedding, Colette and the Tribute House staff really wanted to listen to our issues and be on our side. A great experience overall!
---
A Historic Place for a Historic Day
Reviewed on

1/02/2012
Rachel A
My exhaustive search for a venue suitable for my vintage travel-inspired wedding reception happily ended upon our visit to the Merion Tribute House. It is unique among historic locations in that the house was built to host events, so that guests aren't divided among separate rooms but can enjoy dinner and dancing together in one space. It also has air conditioning, which was a dealbreaker for me when considering venues for our August wedding. The ballroom could also accommodate our 160 guests, which is difficult to find in an indoor space at a historic location. (This was doubly important when a thunderstorm the day of meant that our ring ceremony was also held in the ballroom). They are also more realistic about the price, in comparison to the exorbitant rates of other historic mansions located in greater Philadelphia. The front rooms are cozy and allowed guests to interact while eating appetizers, with enough room to allow for a makeshift photo booth, guestbook table, entrance display, and gift table. The grounds were well kept, even in late August, and the location is enviable -- tucked away from traffic but still accessible, and with plenty of parking. Between our booking and the wedding, the ballroom underwent a major renovation which freshened the space considerably, even though I wasn't crazy about the chandeliers and actually hate the new cornices on the windows. The staff worked well with our vendors -- the caterer and the bakery, who work with them regularly, and also our florist and decorator, who hadn't worked with them before. Colette is an exceptional manager; she showed us through multiple times and e-mailed timely notices about the renovation and also when a tree in the front landscape had to be removed. Unfortunately, she was out of town the day of our wedding and my bridesmaids told me that the staff member who replaced her that evening wasn't nearly as competent or helpful. Still, I wouldn't go anywhere else -- Merion Tribute House had it all for me.
---
Best place to have a wedding
Reviewed on

11/29/2011
Jayme P
The staff and the place is amazing! Beyond a doubt the most beautiful place to have a wedding!
---
Perfect Ceremony and Reception Site
Reviewed on

11/01/2011
Janine K
Storybook setting and ideal size/backdrop/foundation for a wedding of 100-150. The staff are fantastic and extremely accomodating. Definitely go to tastings and check out photos to see how other couples decorated and personalized the MTH for their special day. The amount of compliments we received of how beautiful/elegant/unique our wedding and reception was in mid-October are still pouring in!
---
BLISS!
Reviewed on

9/04/2011
Rachel A
Colette was so helpful, accommodating, and reassuring during the entire year of planning that it really allayed any anxiety and concern that we might have had! The venue is as if you've stepped out of a fairytale and we were thrilled to have it be the location of our happiest of days! We were able to come on site many times to visualize and plan our decorations and lay out. Any questions we had were answered promptly and professionally. Our wedding took place on the hottest day of the summer (105 degrees) so we were able to take advantage of the alternate ceremony location and use the legion room! Truly it was perfect!! It made our ceremony that much more intimate and allowed our guests to hear everything our wonderful officiant said and gave us the feeling that we really were closely surrounded by all of our loved ones! Seeing the landscape, castle-like building, and beautiful gardens as the backdrop for our pictures afterwards, it further reaffirmed that we definitely made the right choice in venues! The new renovations in the ballroom were also such a hit as the carpet, light fixtures, paint, dance floor, and draperies really were able to preserve the classic feel of the room but give it a beautifully updated touch!
---
Beautiful location, fantastic staff
Reviewed on

12/23/2010
Sarah D
My husband and I fell in love with this venue as soon as we saw it. It gives you the old estate feel with the room to fit everyone in the ballroom. The staff was courteous, professional and very knowledgeable. They were very helpful in the layout of our wedding as well overall feel and atmosphere. We had about 150 guests attend for a seated dinner which was the perfect amount. There was room between tables and room for a dance floor. Our guests loved the location as well. The building and grounds are gorgeous and a perfect backdrop to our dream wedding.
---
Wonderful
Reviewed on

10/20/2010
Jonathan D
Very accommodating, beautiful location. Nice staff. Quick replies on any questions.
---
Ceremony and Reception Venue
Reviewed on

9/16/2010
Lynn W
I cannot say enough good things about the Merion Tribute House. The venue itself is beyond beautiful, which is one of the reasons my husband and I selected it. We had the ceremony and the reception at this location. Colette Speakman and the entire staff at the Tribute House were great to work with and were always accessible to me with a quick response to all my questions. The ballroom can accomodate 175 guests, so be wary if you are having more than that. There are multiple locations to have the ceremony (inside and outside), so you can customize! Also a great venue for company parties, reunions, etc. But definitely most beautiful for a wedding. There is alot of history associated to the Tribute House, which is another reason we chose this venue. I have nothing but positive feedback for the Tribute House and its staff.
---
Picturesque Stone Mansion
Reviewed on

8/10/2010
Meredith T
The stonework on this building is incredible. Beautiful grounds, nice landscaping. Built to honor veterans. The staff was personabl and very helpful. Accommodating to your needs. Storage and bridal suites availble. Pictures came out beautifully.
---
Send Message