Home

Mia Campopiano Photography
About this Vendor
Timeless. Elegant. Unique.
Mia Campopiano Photography is passionate about capturing the raw emotions, vibrant energy and all of the intricate details that make up your wedding day. Mia documents your wedding in an artistic photojournalism style, creating images that are honest and intimate.
Details
Online Proofing, Digital Files, Printed Enlargements, Wedding Albums, Second Shooter Available
Contact Info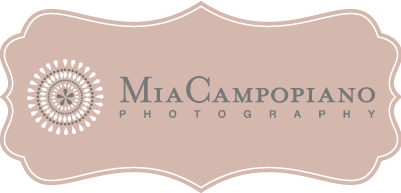 Norton, MA
Serving MA & RI
Truly Speechless
Reviewed on

7/01/2014
Michelle M
When searching for the right photographer for our wedding, we were having a tough time finding someone who had the right aesthetic and didn't cost an arm and leg. Until I stumbled upon an entry on "Style Me Pretty" which featured Mia. I instantly knew she was "the one!". Her work is not only beautiful, but seemed to really show all of the emotion that a wedding entails. At our first meeting, Mia was organized, professional and had such a calming personality, I knew she would be perfect. About a month before the wedding, we scoped out the ceremony and venue site which was really helpful to determine a plan for the day of. The afternoon of the wedding, my hair and makeup was running a little behind and I was getting super stressed. From the second Mia got there, she was such a calming force that all of the stress was erased for everyone (including me!). Both her and her assistant, Nikki, were professional, go-with-the-flow, and also helped keep the day moving, which I really appreciated. When we received our photos, I can honestly say that I was speechless at first. They were beyond what I could have imagined, and truly captured how the day felt. We are so happy that we chose Mia as our photographer!!
---
AMAZING.
Reviewed on

10/02/2014
Christina V
My husband and I fell in love with Mia before we even met her. Her photos were unlike any others we have seen. Each picture truly tells a story and I almost cried looking though her albums online. We met Mia during our engagement photoshoot and fell even more in love with her after we saw our own photos. She was able to capture the love we have for eachother and put it into photos that we will cherish for the rest of our lives. During our wedding we did not even notice our two photographers. Mia was not only extremely professional, but she was completely non-intrusive. Nikki, her second shooter, was amazing as well! They both spent the whole night with us without even being noticed. Her photos are going to help us forever remember the best day of our lives. Not only have I recommended Mia to my close family and friends, I will also be calling her for family photos as soon as a little one joins the family!!
---
Amazing photographer!
Reviewed on

9/01/2014
Sara P
When we were first looking for photographers, we would take the time to look through all of their recent work and were completely captured by Mia's photographs! Her work really speaks for itself, so check it out! When we found the time to connect, we were so happy to find that Mia is so professional and clearly knows what she is doing. She is always available and is quick to communicate with you on any needs/questions. One of the best things she did for us was to meet with us before the wedding at our wedding location to scope it out for pictures. We don't know any other photographers who would take the time to do that and it certainly paid off! Mia thought of photo opportunities that we never even imagined and we were so excited about it. On the day of the wedding, she was there early with her assistant and was so organized and professional the entire day. She got all the shots we asked of her, which can be hard to do on such a hectic day! She far exceeded our expectations and we can't wait to see all of our pictures! We would recommend Mia to anyone!! She is absolutely worth her services.
---
Flexible, Easy-going and Professional
Reviewed on

5/31/2015
Grace L
We used Mia for our wedding photos and she and her assistant, Nikki, were great. We held our event at a private residence and I planned everything myself - Mia was so flexible to work with leading up to the event and even drove down to meet us at the residence a month before to scope the place out and have a meeting with us! I also regrettably forgot to list out all the formal group photos we wanted in the last weeks of craziness leading up to the wedding and she was so patient when I was thinking on the fly of what the groups of people I wanted - but she also kept it moving and kept us on a good schedule, which I really appreciated. She was also so patient with many of my relatives trying to be professional wedding photographers themselves and get in on some of the shots - which I'm sure wasn't what she wanted, but you never would have been able to tell! :) It was also nice that although I knew they were there taking photos I barely noticed them. I can't wait to see the photos and would definitely recommend Mia to anyone looking for a flexible easy going photogtapher. I likely will use her in the future for other events as well. Thank you MIA!!
---
professional
Reviewed on

10/30/2014
Morgan B
Mia was fantastic and was such a joy to work with
---
Beautiful photos and wonderful to work with!
Reviewed on

10/21/2014
Katie M
After loving her photos on her website and blog, I was so happy when we met Mia and hit it off with her personality wise as well. We booked Mia for our wedding and engagement photos. We just had our engagement shoot about a week ago and already have the photos back. They are beautiful and Mia was extremely easy to work with. She is quick to respond to emails and very flexible in terms of location. The website she uses for viewing photos is easy to use and she also sends a USB to her couples. I am so happy to have booked Mia and am sure the wedding photos will be just as beautiful!
---
Beautiful Photos
Reviewed on

9/01/2014
Katie C
Photography was one aspect of the wedding I really wanted to make sure I got right while still sticking in a reasonable budget. I scanned the blogs of countless photographers but really fell in love with Mia's pictures. Even after booking her, I checked the blog constantly for new posts. I just loved the way she captured all the details of the wedding and the little moments that made each couple's day so special. On the day of the wedding, Mia was wonderful to work with. She happily accommodated our chatty flower girl and late requests for all family photos. One of my aunts commented how seamlessly she fit in, taking pictures quietly in the background. Mia delivered our pictures earlier than the initial timeline she gave us, and they did not disappoint. While I have heard brides say they cry all over again looking at photos of their wedding, my reaction was to laugh. We had such a wonderful time with friends and family at our wedding and Mia truly captured that essence.
---
Thumbs up!
Reviewed on

8/04/2014
Jenna G
Mia photographed both our engagement, as well as our wedding this past June (2014). With both events she did an amazing job and we were both extremely pleased. She was very easy to get in touch with throughout the whole process with any questions that we had. For our wedding we gave a list of shots that we wanted, and she captured everything we wanted and more! We recently got the pictures back and they are absolutely beautiful! The pictures truly show how happy we were on our wedding day and we will cherish them for years to come! Mia gets a thumbs up from us and we would recommend her to anyone looking for a photographer for an upcoming event!
---
Enjoyed having Mia by my side on my wedding day!
Reviewed on

7/16/2014
Jennifer K
Mia was wonderful to work with, very flexible throughout all of our wedding preparations and the big day. We had to change our photo plans the day of the wedding due to hurricane like conditions and Mia was great at finding alternate photo spaces and making sure we still got all of the photos we were hoping for of our wedding. Mia was calm, professional and very helpful - exactly what you need on your wedding day!
---
Excellent Choice!
Reviewed on

7/02/2014
Kim H
Honestly, I haven't seen my images yet. But! Mia and her assistant Nikki were excellent. Totally professional, yet personable. Stealth, yet at an arms length. I'm writing a raving review because they were on-the-ball, on their game and kind. Can't wait to see what they captured!
---
Block Island Wedding
Reviewed on

2/08/2014
Amanda B
Mia is absolutely amazing! Mia was always available and was our go to person when seeking advise on just about everything and anything! Her work is beyond amazing but her genuine personality is something hard to find and made me feel so comfortable and relaxed on my wedding day! Our wedding photos came out better than I could have ever imagined ! Mia is a true professional that does beautiful work and is an absolute pleasure to work with.
---
Wow!
Reviewed on

11/22/2013
I'll start by saying that the most important part of my wedding (other than being able to marry the man of my dreams) was to have beautiful pictures to look back on. Well, my wedding was perfect, and Mia captured almost every single moment she could. She was on time, prepared, and professional. She contacted me prior to the wedding to establish "must have" photos, and to finalize the wedding day itinerary. My husband and I got married on October 13th and we already have our pictures back (all 800 plus). Every single picture is breathtaking, and truly captures the love that surrounded us that day. Mia is not the type of photographer (or at least not my impression) that will throw you from one staged shot to the next. She expected for me to take the lead, and whatever my husband and I did, she snapped the shot. If you are looking for a ton of staged shots, I would recommend talking with her about this first. If you are more like me and want to just trust that the photographer will get the job done, you'll be in good hands. To sum it up...she is brilliantly talented, and you won't be disappointed.
---
Fabulous!
Reviewed on

10/03/2013
Kristin W
Mia was an amazing photographer who really was a pleasure to work with. Her pictures came out amazing,and they were exactly what we were looking for. She has an excellent eye, and was a fantastic fit with our personalities. She and her assistant were there all night, and captured our favorite moments beautifully.
---
Amazing!
Reviewed on

9/05/2013
Alexandra Z
Mia and her assistant photographer, Trevor, did an AMAZING job documenting our special day! When we received our pictures, we were thrilled. Each photo captured the emotion and the special moments from our wedding day. I am so happy to have such beautiful pictures that tell our wedding story from beginning to end. She was able to use her creative eye to get many amazing photos, both formals and candids. Her blog post of our wedding has also been great to share with family and friends and sums up all of our wedding details, big and small! We highly recommend Mia to anyone who is looking for a professional, creative, and TALENTED photographer!
---
Wonderful photographer!
Reviewed on

6/06/2013
sage f
Mia was wonderful on our wedding day! When we reviewed the pictures we were so impressed because we didn't even realize she was there taking pictures. The quality of her work is superb. We just received our album and it is perfect. She really understood and listened to what we were looking for. We highly recommend Mia Campopiano Photographer!!
---
Don't waste your time looking anywhere else!!!
Reviewed on

6/03/2013
Kara S
Mia is by far the best photographer you could get... she encompasses everything you want in a photographer, shes got impeccable taste, class, an eye for detail, and never misses a moment!! She captured every smile, every hug, every minute I missed, and on a day such as your wedding day, I just couldnt be more grateful. She is a blessing and worth every penny!! There are alot of great photographers out there, but trust me when I tell you, if you want an outstanding photographer that you dont have to worry about, look no further, Mia's your girl.
---
Best Choice we Made
Reviewed on

11/08/2012
Stephanie M
I am so happy that my husband and I had the pleasure of working with Mia as our phographer at our wedding. When I look at our photographs I can see the story of our wedding unfold right before my eyes. She managed to capture so many special and candid moments. There were laughs, tears, and storytelling as we looked through them! She also does a spectacular job with her blog, which is a precursor to her albums. I was impressed with her professionalism, raw talent, and creative eye. I am not super comfortable in front of the camera, so she was so great at keeping pictures natural and unposed. She also blended into the crowd and is the opposite of an in your face photographer. I highly recommend Mia to any bride who is looking for an artistic, unique and talented photographer. Mia was the best choice we made.
---
Excellent!
Reviewed on

10/22/2012
Shannon G
Mia and her assistant Trevor did an absolutely wonderful job shooting our wedding. They were both easy to work with, kept us calm and laughing and Trevor even saved the day by delivering the groomsmen to the church! Mia has a great artistic eye and was able to capture all of our special moments. The addition of the Photo Suite has given us pictures that keep us cracking up- I would recommend this to everyone! We talked to a lot of photographers but Mia was an easy choice- her photos are beautiful, she was helpful through the entire process and her price is more than reasonable. We could not be happier with the results.
---
Amazing!
Reviewed on

10/09/2012
Caitlin G
My husband and I were married at Mount Hope Farm in Bristol, RI on 7/21/12. I can not thank Mia enough or express how much I love her photographs. They are so vibrant and beautiful and truly highlight every single important moment, capture every feeling, and document every priceless memory. I cannot even begin to pick out my favorites, as they are all just stunning. Her pictures have given back to me all of the emotions and every bit of happiness I felt on my wedding day. Both she and her assistant were an absolute pleasure to work with. I could not recommend her more...
---
Best Wedding Photgrapher
Reviewed on

7/26/2012
Allison P
Mia was amazing to work with. She was always available to answer any questions or give advice. On he day of the event she wa prompt and got right to work. After the wedding we promptly got our pictures back and were amazed at the quality of her work. The images she capture exceeded our highest expectations. We enthusiastically endorse her work.
---
Perfect Choice!
Reviewed on

7/03/2012
Lisa B
My new husband and I chose Mia as our wedding photographer and we could not be happier with her work. By the time our wedding day approached after so many calls and emails about what fun we would have on our day it felt like having an old friend shoot our wedding. It was so nice to have one of our vendors share in the excitement of our day the way she did. She captured our day with the perfect mix of classic wedding photography and art. Somehow Mia and her assistant managed to shoot every moment without us even knowing they were there. Anyone who has seen our photos can't help but comment on how incredibly talented our photographer is. We also had an awesome photo suite set up and our guests had an absolute blast with it (we had close to 300 photos of the photo suite alone). Mia's assistant was also really great-- he even carried my veil around the park for me while shooting and capturing some great moments. If you are looking for a fun, creative, amazing artist to shoot your wedding there is not another choice. Thanks so much Mia for everything!
---
Phenomonal to work with, beautiful photographs
Reviewed on

5/21/2012
Amanda H
We cannot say enough wonderful things about Mia. My now-husband, Elex, and I came to her in a pinch when our original photographer announced she was pregnant and would no longer be available for our wedding date. I was panicked we wouldn't find anyone, as we were less than a year away from our wedding, but the minute I meant Mia, I knew everything would be just fine. She was willing to answer all of my questions and work with Elex and I on our budget and needs. When the day of arrived, she was right on time and stuck by my side the entire afternoon. Her assistant was wonderful as well, and it was so nice to have the two of them there to be in two places at one time; despite having only 55 guests, I highly recommend having either two photographers or a photographer and an assistant. I barely noticed Mia and Trevor during the ceremony, but I know they got some amazing shots. They were incredibly flexible when we had to move the ceremony at the last minute. And during the reception, they never stopped snapping away. I'd be shocked if they missed a single moment of our day. One of the things I love most about Mia is that she puts you at ease and never makes the photo taking feel intrusive. She was always there, but I didn't feel like she was on top of us. Plus, she never forced us to do any shots we didn't want to or weren't interested in. Mia is phenomenal, and I absolutely recommend her for your next event!
---
Simply the Best
Reviewed on

10/30/2011
Deborah M
Mia is simply the best! Her creative eye and attention to detail is magnificent. Both she and her assistant, Trevor, were a joy to work with throughout the entire process. If you are fortunate enough to be able to book Mia for your wedding, it will be one detail you will not have to worry about! We loved her!
---
Amazing Photos We'll Treasure Forever
Reviewed on

10/22/2011
Laura T
Mia did a fabulous job with our engagement and wedding photos! She helped us stay calm and think through everything in preparation for the big day and knew just how to work with and support us through the craziness of a wedding day. We couldn't be happier with the photos and were taken aback by the gorgeous DVD set! She was even understanding throughout the day as our family members tried to capture photos behind, next to and in front of her, and she still managed to get every shot perfectly. She is the epitome of a professional and her creativity is unparalleled!
---
Absolutely Fabulous!!!!!!
Reviewed on

9/05/2011
marissa z
My husband and I cannot say enough about Mia and her assistant, Trevor. Mia and Trevor were professional, efficient, creative, fun and so much more on our wedding day! After our wedding, we were so happy we had chosen Mia Campopiano Photography. Not only had we had an excellent experience with Mia and Trevor at our wedding, but our families were raving about them too! Little did we know that our "wedding photography experience" would just keep getting better!!! We recieved the proofs and fell in love!!!! One photo is better than the next. Mia and Trevor not only captured all of the special moments, but their work tells a story of our special day from begining to end. After being thrilled with the proofs, we recieved a beuatiful DVD set of all of our photos. We loved the presentation of the DVDs as they were in a case that was printed with one of our many favorite photos. A million thanks to Mi and Trevor!!! We recommend you to any and all brides/grooms!!!
---
Send Message