Home

Michael Board Photography
About this Vendor
{Real. Brides. Real. Grooms. Real. Weddings.}
Details
Online Proofing, Second Shooter Available
Contact Info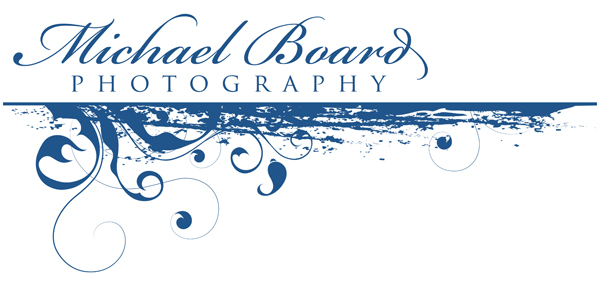 655 Kingstree Road, Salisbury, NC
Reviewed on

6/02/2015
One of the most important (and certainly the most challenging) decisions in planning a wedding is choosing a photographer to capture the special moments, but Michael made that easy from our first meeting. He is a professional, experienced and organized photographer that makes the stressful wedding day much more relaxed and enjoyable. He was able to truly capture the love and excitement of our wedding day. We couldn't have made a better decision to choose Michael, and we would recommend him to any future bride and groom!
---
Reviewed on

6/01/2015
Kaliegh S
I can't say enough wonderful things about Michael Board Photography! After knowing him for years, I knew I wanted him to be the one to photography my special day! He captured every moment and more with his incredible skills! Without him, I would have missed special memories made at my wedding. Not only is he incredible to work with, accommodating, and timely in his communication and editing, but he was great at suggesting shots, poses, and taking care of everything we couldn't think of. Our wedding was on New Year's Eve and had no problem giving us his night to make sure we had a photographer at our event. Hands down, Michael Board is one of best photographers I have ever known and worked with and you will regret working with anyone else.
---
Reviewed on

6/01/2015
Christal N
We could not be happier with Michael Board and the beautiful wedding photos that we received. We were a little nervous at first by choosing someone we did not know, but when we met Michael at the Bridal Show we just knew he was the best choice and we were not disappointed. We will always recommend Michael to anyone needing and wanting the best photos! Thanks Michael! Chris and Christal Padgett
---
Professional, Yet Very Affordable
Reviewed on

3/29/2015
Our Wedding happened last year was on 12/13/14, a very busy time of year for most of us with Christmas around the corner. Michael (Michael Board Photography) was such a pleasure to work with. He was very prompt on our wedding day getting there early to get the layout he would be working with, as well as meeting the Wedding Party & Director to insure he would get the right photo's at the right time. The pictures were awesome. They had great clarity and he even had a lot of the shots in black & white which really gave a totally different character to the shots. He was always in the background during the wedding and reception and just blended in so you really didn't notice him which made us and our guests never feel like we were in the way of a shot. I admit I was a little skeptical with his lower price than most wedding photographers, but I have to admit I could have paid twice as much and the pictures could not have been any better. I would highly recommend him to anyone because his work is great. As a side note he kept in touch several times along the period of time from booking him till our wedding day making sure he had all the details. That left one less worry for us, all we had to do was show up. Again I would highly recommend Michael Board Photography, you will not be disappointed. Rick & Melinda
---
Beautiful photos, awesome photographer
Reviewed on

3/27/2015
Maggie K
Searching for a reasonably priced yet awesome photographer was one of the biggest challenges we had as an engaged couple. There are so many photographers to choose from but when we saw Michael Board Photography at a wedding show in Charlotte, we knew he could capture exactly what we wanted and in our budget. Michael was always on time for all of our photo shoots and made us feel comfortable. We had a lot of fun taking pictures... and my fiancé does not like be photographed. Michael and his wife, Jennifer, did an amazing job at our wedding and captured things that I never even saw. I definitely recommend Michael Board Photography to anyone searching for an amazing wedding photographer!
---
My Wedding Day
Reviewed on

2/13/2015
Michael Board Photography did a fantastic job of capturing the love and happiness on our wedding day. He was able to capture the unique personalities of each member of the wedding party, allowing friends and family all over the world to feel as though they were right there with us enjoying our special day. His pictures display his one-of-a-kind talent by capturing even the smallest details and hidden moments such as: my little brother (ring bearer) crying as I approached the stage. Michael Board's photography skills are outstanding and the prices cannot be beat. I would recommend Michael Board Photography to anyone!
---
Great Photographer!
Reviewed on

1/11/2015
Katie T
We thoroughly enjoyed working with Michael and his wife for our engagement, bridal, and wedding photos. Neither my husband nor I really enjoy having our picture taken, but we felt very comfortable working with Michael and Jennifer. They were very easy going and willing to go above and beyond to get the photos we wanted, which included making a 3 hour drive so we could have our engagement photos taken at Campbell University and taking bridal portraits outside in 90+ degree weather. My husband and I were excited to get our wedding photos back because we realized after the wedding that we really didn't remember much from the day since it went by so fast. We were able to re-live the day through all the wonderful photos and actually see what was going on all throughout the day. We would definitely recommend Michael Board Photography to other couples. They do a wonderful job at a very reasonable price, and are very enjoyable and easy to work with!
---
Beautifully Captures Your Fairy Tale -- 5+ Stars!!!
Reviewed on

12/15/2014
Mariah S
I am beyond thrilled with the experience of having, Michael Board, as my wedding photographer. Him and his wife, Jennifer, not only take excellent photographs, but they capture the true emotions of your special event. With my wedding day going by as fast as it did, it's nice to be able to look back at the photographs which captured each detail and emotion my groom and I had on our special day. Michael's work allows you to look back and remember exactly what you felt in that moment even with all the hustle and bustle of a wedding day. That's precisely what photographs should do and he has a beautiful way of making that happen. Not only does Michael Board Photography produce excellent work, but he are always there when you need him and he has superb client service skills. He is always able to answer emails and calls promptly and precisely, which makes a bride feel at ease putting such an important task of the wedding day in his hands! He also has great, well priced Photography Packages that meet your every need (I choose the package which included Engagement Shoot, Bridal Shoot and Wedding Day Photography - Excellent option!) I would highly recommend Michael Board Photography to capture your fairy tale as well!
---
Great people, Great photographers!
Reviewed on

12/03/2014
Stacey G
Michael Board and his wife, Jennifer are not only great photographers, but amazing people too! They welcomed us into their home and went above and beyond to make us feel comfortable. My husband is not one who likes having his picture taken, but had a great time during our engagement session and at our wedding. We were very pleased with the pictures from both our engagement and wedding. We got great quality pictures for a fraction of the cost we would have paid elsewhere. I absolutely love our pictures and can't stop looking at them! You can't go wrong with them!
---
Fantastic!
Reviewed on

12/02/2014
Kristen S
Michael really did capture those real moments that you dream a photographer would capture. He was awesome to work with from the engagement session to the wedding. Any picture that we wanted he worked in but what we loved was his own creative style. I would recommend him in a heartbeat and can't wait to have him take more photographs as our family grows in the future.
---
BEYOND AMAZING!!!!
Reviewed on

10/29/2014
Brandi W
When I was looking for a photographer for my engagement and wedding pictures, price was not the only thing I was considering. Creativity, reliability, response time, and originality were just as much, if not more, important to me. Anyone can pick up a camera, but Michael has a very special talent. From day one, ANYTIME I had a question Michael had a response and I usually got it the same day. I received my pictures back quickly and I didn't pay a fortune for them. He was always on time and ready to shoot and never hesitated when asked to do "special" shots. He didn't mind me throwing out ideas at him in the spur of the moment, and because of this I don't have cookie cutter pictures like every other wedding/engagement shoot I see. Mine are unique, mine captured the true essence of who my husband and I are, and my pictures are breathtakingly beautiful. I cannot say enough how grateful I am for such gorgeous pictures, my wedding day is perfectly preserved in photos that I will forever cherish. I also cannot thank Michael enough for being such an amazing person and photographer. Michael, if I had to do it all over again, I would still choose you for my big day! From the bottom of my heart, thank you!
---
Awesome Photographer
Reviewed on

10/29/2014
Michael Board was a great photographer! My husband and I loved our engagement and wedding photos, and we look forward to our wedding album.
---
HIGHLY Recommend
Reviewed on

10/24/2014
Andrew N
Michael Board photographed our wedding in Uptown Charlotte in September, and we could not be any more happy with the results! Michael had a very professional and easy to get along with personality, which helped keep a calm rhythm throughout our big day. He arrived right on time, and ensured that we had taken all the photos we wanted before leaving. We also loved that he brought his wife who was shooting photos throughout the night from different angles. This was especially great for capturing the ceremony itself. All of our family photos turned out crystal clear and well lit; he was even able to make everyone look natural which is no easy task! After the ceremony, we headed outside and he got some amazing photos of the bridal party posing at various places in uptown Charlotte. We could not be more happy with the experience we had and we HIGHLY recommend him for any event.
---
So easy to work with!
Reviewed on

10/24/2014
Anna P
I got married this past July and used Michael for the photography. He was wonderful! Super laid back and easy to work with, which is exactly what I needed to keep me calm :) His wife Jennifer came with him to shoot a second viewpoint. She was so helpful to me all day! The photos turned out beautifully. They captured the essence of the day perfectly!
---
My Wedding
Reviewed on

10/20/2014
Catherine V
Michael was a pleasure to work with! He was very responsive anytime I emailed him a question regarding my big day and helped me plan all the shots I wanted. He arrived on time and was very down to earth! I would definitely recommend him!
---
Hidden Gem
Reviewed on

9/28/2014
Kelly J
Michael Board was a great photographer and the best part was that he didn't break the bank. That wasn't the best part. The best part was how easy he was to work with. He had great ideas for photos and never seemed pushy. He knows a lot about his craft and where to be to get the best shots for the most important moments of the night. To be quite honest , during the reception you almost don't notice that he's there but after getting all of the pictures back it's amazing how many shots he got. You truly get to relive the moments that you missed. The engagement session was great as well. I would definitely recommend him to anyone. He's a great person on top of being great at what he does.
---
Beautiful Photos
Reviewed on

7/24/2014
Liz C
They were very professional and were really patient with our rowdy crowd. They captured many beautiful moments with our friends and family. I would definitely recommend them to anyone!
---
110% Satisfied
Reviewed on

7/09/2014
Brittany M
My husband and I are SO pleased with our decision to use Michael as our wedding photographer. He is the perfect blend of relaxed and professional, and his experience with photography shows in every picture he takes. We got to know each other through an engagement photo session where he really took the time to learn our style and what type of photos we envisioned for the day-of. On the wedding day he was punctual and organized, which was one less thing I had to worry about. Using Michael was one of the best decisions we made, and I highly recommend using him for your big day. You won't regret it!
---
Amazing photographer!!!
Reviewed on

6/26/2014
Jackie F
Michael was an amazing photographer. He did our engagement photos and wedding photos and we could not be happier. He was great to work with, very reliable... always answered e-mails and texts right away. He made me feel at ease on my wedding day and had some awesome ideas for different pictures. When we recieved our pictures we were amazed at all the great shots he had gotten. He literally captured every moment of our day. We are so thankful for the memories that he has given us. We would highly recommend him to anyone!
---
Susan Adams' review of Michael Board Photography
Reviewed on

6/16/2014
Susan W
Michael listened closely to everything I wanted to capture in our wedding, he reviewed Pinterest pins/ideas that I sent him, listened to what I wanted and also gave me some additional ideas for pictures. He captured so many of the emotional moments that each family member experienced during the wedding prep, ceremony as well as the reception. He captured the event, the emotions, the tears, the smiles and all of the family activities perfectly. Thank you Michael for making our wedding memories perfectly remembered in our wedding photographs!
---
Michael is the BEST!
Reviewed on

6/13/2014
Katie H
Michael did a great job photographing my father's wedding. Our family waited 15 years for this wedding to happen and there was no other photographer that we would have trusted more than Michael Board! He captured so many candid and special moments between our small family; moments that we weren't even aware that were happening, because it was such raw emotions that day! The pictures he took will always hold a special place in our hearts. If you are looking for a photographer that will capture everything on your big day, choose Michael, you won't be disappointed!
---
Talented Photographer & Beautiful Photography
Reviewed on

6/11/2014
Jackie J
Michael did a phenomenal job understanding our personalities and helping draw us out and making us comfortable for our sessions. Being in FL planning our wedding in NC, Michael was very responsive and worked with our schedules to fit in our engagement session on a quick trip home for the weekend. We loved our engagement photos and just received our wedding photos and are blown away with the attention to details. Thank you for helping us to capture the memories of our special wedding day.
---
Great Experience
Reviewed on

4/10/2014
Elizabeth M
At our initial meeting with Michael, both my fiance and I were impressed with his easy manner and his low pressure presentation - plus the quality of his photos - that we decided to book him for our January 2014 wedding. Michael took our engagement pictures in the fall of 2013 and we LOVED them! He was easy to work with, had some fun ideas and was open to any requests that we made. We had requested a 2nd shooter and his wife Jennifer came on the day of our wedding to take pictures from other angles. Both we very professional and I barely noticed that they were there! The final pictures arrived a few days ago and my husband and I are having a great time looking through them - we just can't seem to pick a favorite! Michael captured so many special moments - in beautiful, colorful detail. We had a great experience and would recommend Michael to other brides!
---
Great Service
Reviewed on

3/29/2014
Elizabeth S
Michael did a great job with all of our pictures. We booked him for engagement, bridals, and for the wedding. He was very patient with me (the bride) and allowing me to really utilize our personalities shine in our pictures. He was willing to go to multiple locations and really worked to get the shots we wanted with both engagement and bridals. On the day of the wedding, we had a bit of a sticky situation- torrential rain. We were unable to get the outdoor shots we wanted until after the wedding, and then our time was limited with the amount of daylight left. Michael did a great job of just going with the flow and doing what he could to make things painless. The real reason we went with Michael was not only the quality of his photos, but his friendly nature. My husband is a bit of a "shy guy" and for some reason I felt that he and Michael would hit it off. I was right, and my husband was able to relax (somewhat) during a big pressure day. I attribute much of that ease to Michael's personality and experience with weddings. I highly recommend Michael. He will do his best to get the shots you want, just let him know ahead of time. Like anyone involved in a wedding, photographers have a lot going on, and a list will help. Thanks Michael for all you did for us!
---
Perfection!
Reviewed on

1/16/2014
It is hard to write a review for Michael (& Jennifer ;)!) because I could just go on and on about how wonderful and amazing our experience was with them. Seriously, incredible! From the moment we had our engagement shoot, we definitely felt a great vibe & knew Michael was going to be able to capture who we are in the photos. The whole photo process from engagement to bridal to wedding day was so easy and stress free. He definitely has a way to make you feel comfortable in front of the camera! His attention to detail and professionalism are unmatched. The memories that Michael has given us will be treasured forever! I cannot wait to work with Michael again for our 1 year "love shoot"! But, I am even more excited for him to capture other milestones in our new life together :) I can easily say I will be a loyal customer of Michael Board Photography for life!!! Thank you again Michael & Jennifer for everything! :)
---
Send Message