Home

Michele DeeAnn Makeup Artistry
About this Vendor
Beauty & Bridal Artist
All-inclusive bridal beauty service as well as fully customizable single services available.
Details
Beauty Group Bookings, Hair + Makeup Trials Available, Hair Stylists, Airbrushed Makeup, Eyelash Extensions, Makeup, Makeup Artists, On-Site Hair + Makeup, Beauty
Contact Info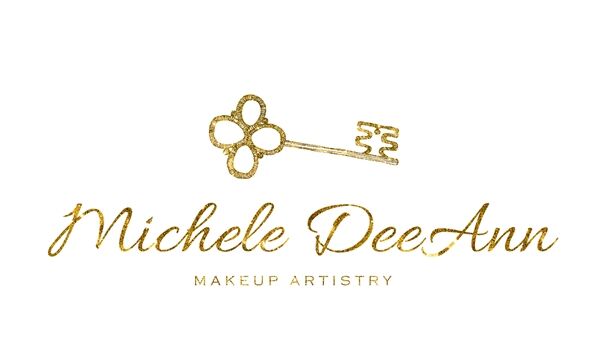 Reviewed on

5/16/2016
Dan S
This woman is amazing!! I could go on and on about Michelle's beauty talent, but honestly her work speaks for itself. What I want brides to know is that Michelle is going to take care of you. She brought me coffee and constantly made sure I had water with a straw. She checked in... Read More with me to see if I was hungry and when I told her I couldn't eat do to nerves, she encouraged me to try to eat anyways. Michelle also offered to help my photographer. She helped hold equipment and fix my hair, vail and dress while taking pictures. Michelle even got me a gift!!! She made me look like a princess and I truly felt confident. I heard nothing but compliments all night. I had a friend with me all day, she had my back and truly cared how my day went. On your special day you want to be surrounded by people who care, are organized and supportive, Michelle will be that person.
---
Reviewed on

8/10/2017
Allison s
Michele is awesome! From the first time I met her it was as if we were fast friends. The entire time she was doing my hair and make up for my engagement photos we talked and laughed. I felt like we had known each other for years! And when she was done I looked and felt gorgeous!... Read More She also did the hair and make up for myself and my wedding party on my wedding day. It was a hot day but Michele's magic helped make my hair and makeup stay put well into the night! I am so thankful I had such a wonderful professional making me look and feel my best on our wedding day. I highly recommend her to all brides.
---
Reviewed on

10/03/2017
KD P
Michele did amazing work! I would highly recommend for any event.
---
Reviewed on

9/12/2017
Stephanie L
Michele is extremely professional, kind, and responsive. She made me feel comfortable from the moment I met her. It's amazing to me that she was not only great to work with but also extremely talented. I felt so beautiful and happy with the look she created. She took a lot of... Read More time to listen to me and provided exactly what I asked for. I highly recommend her services and will definitely be seeing her again in the future for other events!
---
Reviewed on

9/12/2017
Kaitlyn E
Michele was so great and so friendly!! I've never had my makeup done so I was really nervous and didn't know what to expect but she did my hair and makeup exactly as I imagined.
---
Reviewed on

9/12/2017
Kaitlyn E
Michele was so great and so friendly!! I've never had my makeup done so I was really nervous and didn't know what to expect but she did my hair and makeup exactly as I imagined.
---
Reviewed on

9/12/2017
Victoria H
Had my trial with Michele and it made me so excited for the actual wedding day. She is so professional and fun and listened to what I wanted while also providing excellent guidance. I highly recommend hiring Michele for your wedding.
---
Reviewed on

6/27/2017
Lauren S
Michele is amazing! She made my bridesmaids and me look gorgeous with a variety of amazing hairstyles that matched or exceeded the Pinterest pics we showed and make-up that was beautiful and camera-ready but not too much in person. She was super responsive to my ever changing... Read More hair whims and she's a true professional. Plus to top it all off she is the absolute sweetest person. Would recommend her to any and everyone looking for hair and make-up in NorCal.
---
Reviewed on

5/04/2017
Amanda H
Michele was an absolute pleasure to work with! She needed very little direction to give me the makeup look i wanted for my wedding (let the pros do what they know best). She was incredibly flexible with some small last minute schedule changes and truly tried to make my time with... Read More her as calming as possible. No complaints from my bridal party - everyone loved how they looked and enjoyed their time getting their makeup done. My step-daughter kept looking at herself in the mirror she was so happy! Pictures turned out amazing. Would highly recommend using her for your big day or any special event.
---
Reviewed on

11/14/2016
Ginelle L
Where do I even start with Michele?! She was professional, wonderful to work with and went above and beyond in helping me have my perfect day! Michele worked to help me create a the prefect plan, from having some bridesmaids do hair, some to makeup to working with me as my... Read More sister in law was planning to do my hair as! I knew things were going to be awesome at the trial, we had a blast chatting and I walked away looking like a million bucks! She quickly and easily got a sense of my style and what I'm comfortable and worked with that to design a look that made me feel fabulous! Day of Michele came to my hotel room with a lovely and awesome assistant, Elle! The two of them set up super fast and were amazing at keeping on schedule, they made each of my girls, including my mom, feel beautiful and just let their natural beauty shine! Michele kept me on schedule and my wedding day look was AMAZING!!!!! My mom and sister raved about both Michele and Elle, my mom wants to bring them south to a fun girl date day! Just getting to this point I would have given Michele 5 stars! Michele and Elle went out of their way and helped my a few of my ladies with their make up even though they hadn't been scheduled with them. Michele and Elle also followed me through ceremony and pictures to help my sure my hair and makeup stayed on point. Both ladies went WAY above and beyond their job description and when they saw that my photographer was causing me stress, they stepped to help keep me calm and kept the photographer from ruining the very "chill" vibe we had going that day. Both Michele and Elle stepped in when needed, provided awesome advice, and just really made my day fantastic, I don't think everything would have run as smoothly as it did if they weren't there. I can't say thank you enough! Michele also gives great advice right before you walk down the aisle! You guys truly made my day perfect! Thank you! :)
---
Reviewed on

10/31/2016
Rose N
Michele is a sweet, talented, and passionate artist. She was super fun to work with and really travelled the distance for my wedding in Yosemite! I am so happy to have found her to beautify me two days in a row and am absolutely blessed by her availability on my wedding day and... Read More post wedding shoot day. I absolutely adored her from the moment I met her at my trial to the morning she showed up at my lodge at 4 am in the morning. She even gave me an awesome goody back gift full of everything I totally needed on the day of my wedding! Thank you for being so thoughtful and for matching me with the perfect lip gloss. You are incredible, Michele! If you're looking for a hair and MUA who will listen to your every needs, then Michele is your girl! Thanks again, love!
---
Reviewed on

6/25/2016
Michele was amazing! She was very professional and friendly! She made my special day even more special. I highly recommend her services to any future bride. Thanks so much for everything Michele! ~Niki
---
Reviewed on

5/04/2016
Hiyadeh B
Michele was wonderful to work with during the trail and day of wedding. I wanted an enhanced look, for both hair and makeup. Michele made this happen and I love my wedding photos! She also helped create a relaxing vibe in our hotel suite for my sisters, mom and I. Michele... Read More came early for set up and we were able to ease into the morning schedule without feeling rushed. Her and her assistant surprised us with lattes! What I remember the most with Michele is how good she made me feel. Thank you again for being apart of my special day, Michele!
---
Reviewed on

4/20/2016
jessica B
Michele is amazing. The makeup was perfect! I Would recommend her to anyone
---
Reviewed on

4/20/2016
Polly F
Michele is amazingly talented! I love how she did my hair and makeup that have a natural look but popped out the beauty! I would highly recommended her for any girl's important day/event!!
---
Reviewed on

1/19/2016
Jennifer I
Michelle did my makeup and hair for both my maternity and newborn photo shoots. She did an amazing job! The makeup was perfect and she knew exactly what type of look I was going for with little direction. I will definitely use her again the next time I have a pictures taken or... Read More even a big event I need to go to. Thank you Michelle for making me feel so beautiful!
---
Reviewed on

1/11/2016
I had the pleasure of having Michele do my hair and makeup for my maternity pictures, I just want to say that she did an amazing job. Very nice, and easy to talk to. Never had any issues adding a little of this or that if I wanted it.
---
Reviewed on

12/28/2015
Michelle is ridiculously talented and amazing at what she does! She did my hair and makeup for my maternity photos and she exceeded my expectations. I was hesitant to do a maternity photoshoot and because of her skilled artistry I am so thankful I documented such an important... Read More memory. Thank you Michelle!
---
Reviewed on

12/23/2015
I was getting my pictures taken for my husband. I wanted to look fantastic.I told her the look I wanted, and she made it happen. Michele worked her magic. She gave me a classic look and I never felt as beautiful as I did when she completed my make-up and hair. If you want the... Read More best, Michele is the one you need. Thank you, Michele.
---
Reviewed on

12/22/2015
elisa r
Michele is amazing!! I've been in the cosmetic world myself but her talent is phenomenal. She is super sweet and will put you at ease with her dedication. She will take your ideas and make them a dream. I have gone to her twice and will continue to go back to her for any and... Read More every occasion. Thank you again Michele, you are fabulous!!!
---
Reviewed on

12/21/2015
Michele's artistry gave me a look like no other. I felt beautiful!!! I didn't know it was possible to look like a model. Knowing that I'm a grandmother, I was curious about her skills with mature skin. She was a natural in working with my skin.
---
Meet The Owner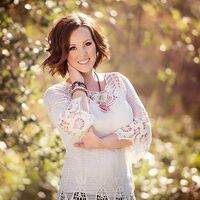 Michele DeeAnn
Hi Lovely! I have always had an obsession with anything beauty, photography and art related. Being a professional makeup artist is honestly a dream. It allows me to put all of my artistic passions into one place. Given the opportunity to create your bridal image is a privilege that I take seriously. It is my business to create a fairytale feeling of luxury, ease and security. I look forward to working with you soon! xo, Michele