Home

Michelle Jonné Photography
About this Vendor
Poetic photography, exquisite & timeless memories
Innovative visual artists fusing the worlds of creative photojournalism & art directed photography to document weddings. Allow us to chase your moment and create an ever-lasting, unforgettable impression of your event. It's never another job but a chance to explore our passion with you.
Details
Contact Info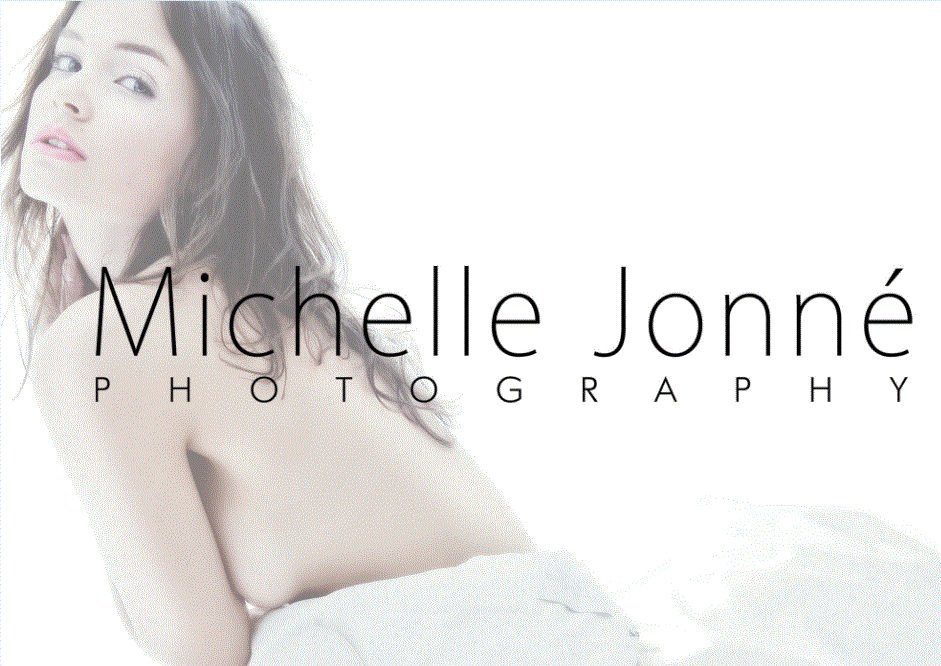 Serving NJ, NY, CT, PA , NJ
THE ABSOLUTE BEST OF THE BEST!!!
Reviewed on

6/04/2014
alyssa b
I wish I could put into words how I feel about Michelle and Manny! they exceeding any and all expectations I could have had. they go above and beyond the call of duty to capture that special shot. I just did my wedding editorial shoot yesterday and my fiancé and I cant stop talking about our experience with everyone and anyone who will listen!! their talent, ability, creativity and most importantly their hard work and dedication is abundantly clear when you are working with them and even more so when you see the final product. they were constantly making us laugh and feel so comfortable in a normally awkward situation. they were so uplifting and encouraging that we felt like professional models!! I wish I could compress all of my feelings and emotions toward them but its just way too much. I booked Michelle Jonne without even meeting her or having a consultation. I spoke with her briefly on the phone and the rest is history. I knew she was exactly what I was looking for and felt 110% confident in her ability just by looking at her pervious work. if you are looking for the crème de la crème look no further!!! I promise you wont be disappointed!! thank you again Michelle and Manny for capturing who we are and making it a truly unforgettable experience . We cant wait for the wedding!! -Alyssa
---
Artistic Eye and Flawless Customer Experience
Reviewed on

12/23/2013
Linda P
For us, finding a great photographer that could capture out day was one of the most important selections, given it's really what you have left once it's all done to look back on your day. We wanted someone whose artistic interpretation could not only capture the typical important shots – but someone with a creative eye who would surprise and delight us with things most would not see in the landscape and day. After meeting with Michelle, we actually cancelled all of our other meetings with potential photographers and knew we found "the one". Artistically, her and her partner Manny are definitely leaps and bounds above your average wedding photographer. From our engagement shoot to pictures of our wedding day – it all felt more Vogue photo spread than the boring pictures we had seen in so many other's portfolio collections. They take their work very seriously, are passionate about what they do, and aim to think out of the box in a way that will make you wish it was acceptable to put poster sized pictures of yourself in your home. From a professional standpoint – Michelle was by far our easiest vendor to work with. She is extremely responsive with communication, sets clear expectations on timing, payment schedule, etc. And maybe they do this for everyone – but I felt that she went above and beyond to help us with requests that made our planning so much easier (like sending along a quick photo from our engagement shoot so we could order "Save the Dates" the next day). Michelle is extremely hands-on and manages every step of your transaction herself, including touching up pictures – which was important to us vs. being sourced out to a larger shop of associates. Another positive is you know your second photographer will be Manny (who my husband cannot say enough great things about the Groom prep photos!) instead of getting whatever associate is free that day. Together, they really play off each other in a great way and it is evident in the work they produce. I would hire them again in a minute and would recommend them to anyone who is looking for shots of your day that are more editorial than flat – you won't be disappointed with the results!
---
Spectacular Photographer
Reviewed on

12/12/2013
Jackie g
When you hire Michelle Jonne Photography you are getting nothing short of spectacular talent. Michelle and Manny did our engagement photos and our Wedding photos. They are an absolutely pleasure to work with; they have vision and know how to give proper direction, the fact that they have great personalities is a bonus– you'll have a great time with them! The results are amazing, truly beautiful photos that will last you a lifetime. You will want to look at your photos constantly; stop searching you have found your wedding photographer!
---
Second to None! Look no further Michelle Jonne is a must have!
Reviewed on

4/19/2015
Alisa W
My fiancé and I absolutely love the engagements pictures shot by Michelle and Manny. I fell in love with Michelle's photos immediately from the first time I visited her website. My fiancé also loved her photos as well but was very apprehensive due to cost. We decided to go with a cheaper photographer and immediately realized upon booking that was a big mistake. At the last minute, I decided that I wanted to take some engagement photos for our wedding ceremony programs. I immediately emailed Michelle to inquire about her availability. She always responded promptly to my emails not like other photographers who take several weeks. No kidding, she responds back within an hour or two. She was so accommodating and was able to squeeze us in on a weekend as my fiancé works late in NYC. Her brochure was very thorough as it was like a crash course in photography. She explained a turnaround time of 2 weeks for when we could expect to receive our photos. The day of the photo session my fiancé and I was so nervous. Michelle and Manny quickly provided direction which resulted in our photos looking like a high fashion editorial. We were having so much fun that we totally forgot that we were taking pictures. My fiancé quickly whispered to me that he wished that we would have gotten them as our wedding photographers. He even mentions that we should just forfeit our deposit on the other photographer because he really wanted to work with Michelle again. The lesson that we learned is that out of all your vendors the photographer is the most important because all you will have is your photos. It is truly an investment and worth every single penny. Trust me that you cannot go wrong with booking Michelle. P.S. Remember that 2 week turnaround for our pictures…. Well, Michelle did it in one week and the quality as well as the quantity of pictures was never compromised and was second to none!
---
The best investment I made!!!!
Reviewed on

3/25/2015
I'm writing a review well after my wedding to give all the love and thanks to Michelle Jonne and her photography services. It is because of Michelle that I not only had an fantastic experience but now AMAZINGLY GORGEOUS photos to look back upon as my day is far gone. I realize now that these memories are priceless and the cost was highly justified knowing that these memories will be a part of my family forever as they get passed down to my children someday. For all you brides, this is one of the most important wedding investments and Michelle was by far the best decision, besides marrying my husband, lol, that I could have made for my day! Like me, I am sure you are getting caught up in the planning frenzy and I only hope this review keeps it in perspective. The day came and went and Michelle impeccably captured every element, emotion and moment well beyond anything I could have imagined from all the big to small!!! I spent hours online searching and meeting with photographers and it took only an instant to know Michelle was the one! As for the wedding her and Manny were unobtrusive for most of the day (and I have amazing photojournalistic shots to show for it!) while also giving us great direction for our formals (god knows we needed it bc we aren't the most comfortable people in front of the camera!). Michelle and her team are the best and if you want to be in good hands, stress free, then hire Michelle but most importantly just trust her as she clearly knows what she is doing! Your memories will come alive every time you look at your photos so try not to limit your budget on something so valuable! I say this because my flowers died, the food was ate, the music faded, my dress is worn lololol and my photos are all we have to look back upon! Thank you Michelle & Manny as we are very grateful for all you have given us!!!! I am a customer for life!
---
BEST PHOTOGRAPHERS
Reviewed on

3/18/2015
Jenny T
I LOVE my engagement photos and wedding photos!! Michelle and her partner captured so many memories that will remind us of these special events for a lifetime. We loved working with them both and made us feel so comfortable! Their talents are unbelievable!!!! I love that I did not have to stress and they did not make me feel like I was just another bride, very personable and show that they have a passion for photography!! I have gotten so many compliments on my photos from fiends and family I would recommend Michelle Jonne to any bride who is looking for photographers who are unbelievable and truly cares about their work!! Words could not honestly express how happy I am that picking Michelle!!
---
Exceeded Expectations!
Reviewed on

1/22/2015
Leslie R
Using Michelle Jonne for our wedding is one of the best decisions I made throughout the wedding process. Michelle is super easy to work with and her pictures are BREATHTAKING! I was specifically looking for the more "artsy" look and someone who could see my vision of having pictures that really are not just the same old wedding photos. I had only about 7 months to plan my wedding and it was tough finding photographers who were easy to work with and worth the price. It was on the higher end of my photography budget BUT worth every penny. Being that I only had a short time to plan a wedding, I wanted to make sure I didn't use vendors I had to babysit or hand hold. I put my 100% trust in Michelle and her vision for my wedding and it was the best decision. Michelle and Manny work very well together and both have such a creative point of view. They are really spectacular and talented at photography. For our engagement photos I picked a rather unique settling which was beautiful and different but the town itself wasnt that nice and you would never guess from our pictures. They make every photo in a way where it really is a piece of art. Response time is VERY good and she is great at following up if your missing anything or if she needs a piece of information. HIGHLY recommend using Michelle Jonne!
---
Look no further!
Reviewed on

12/10/2014
April B
Wow! I cannot say enough about how amazing it has been working with Michelle and her assistant, Manny. They have both been incredible from the start. From our first meeting, Michelle has been extremely professional and thorough, making sure we always understood what was going on, answering all of our questions, and doing her best to accommodate us however she could. My husband and I had no experience being professionally photographed going into this. At our engagement shoot, her and Manny made us feel super comfortable being photographed, within the first 5 minutes we already felt like pros! On our wedding day it was no different! Michelle and Manny went out of their way to get the perfect shot (climbing in the bushes, etc!). Our photos were one of the most important aspects of our wedding to us (we chose not to have a videographer), and we know we chose right in going with Michelle. After the wedding, Michelle already edited and posted our photos online 2 weeks after the wedding (that's almost 1,500 images!!), not to mention how breathtaking the photos themselves are. I would not hesitate to use Michelle again for future events, and recommend her to everybody!
---
Gorgeous Artistic Style - Beyond Words
Reviewed on

10/16/2014
Madelin P
Michelle exceeded our expectations. We are beyond happy and words can not describe how we truly feel about the work product and the creativity that Michelle brought to the wedding photos. Every single shot was beautiful. We have been looking at the photos and every time we look at them, it remind us of our wedding day. Michelle captured all the moments and details and truly made our wedding more memorable. Michelle is absolutely amazing. You will not regret having her as your photographer for your wedding.
---
Above & Beyond Unique Photo Experience
Reviewed on

10/16/2014
My wife and I got married September 26 at the gorgeous Park Savoy Estate. We had chosen Michelle as our wedding photographer in October 2013 and had the opportunity to work with her and her awesome co-photographer Manny for our engagement photos (November 2013). Engagement Shoot We did our engagement photo shoot in Williamsburg, Brooklyn. Michelle and Manny met us bright and early in what turned out to be the coldest day of November (a warm 24 degrees Fahrenheit). Everybody was a trooper that day. My wife and I were worried that we'd show up with awkward photos that showed how cold we were, but Michelle and Manny's photo shoot style turned out a product that made our photos look like we shot on a nice 75 degree day. Personally, this was my first photo shoot since my grade school pictures. Naturally, I didn't know what to expect or what to do. From the beginning, Michelle and Manny make you feel comfortable and this shows in the photos. Manny definitely lightens the mood with his funny voices and witty remarks. Michelle and Manny were adventurous and creative in their shots. Michelle will get down on the ground or put herself in some uncomfortable poses to make sure she gets the best shot possible (my sister swears she does Yoga or something to prep – props to you Michelle!). In the end, we had some amazing engagement photos and received compliments for months from friends and family. We couldn't have been more pleased with the photos. The Wedding The engagement shoot was just a small taste of the level of creativeness that Michelle and Manny possess. Michelle and Manny showed up promptly at the wedding venue and hit the ground running. Concept after concept kept going through their heads and they would continue to think of new, unique photo ideas on the fly. They were both very respectful of our wedding experience and weren't pushy at all. They moved the day along naturally. Nothing ever felt forced and this definitely shows in our wedding photos. Michelle took the bridal suite and turned it into a photo haven. So many beautiful shots were taken in there. Meanwhile, Manny was with the fellas down in the cellar making us feel like we were in a GQ model shoot. Mission accomplished Manny! As we go through our wedding proofs, we are more than happy with how Michelle and Manny captured our special day. We've been through all 1,800 proofs numerous times and each time our nostalgia is in high gear. Michelle and Manny's obsession (not a bad thing) with the perfect lighting and angle make for some impressive photos. These two are truly professionals and have mastered the art of wedding photography. Michelle doesn't do the boring, "okay, stand and smile" type photos. Her creativity and passion for the art come through in each photo. The staging and search for the perfect photo come through in every photo. There was never a time that I felt Michelle or Manny give up on our photos. They put out a 100% the entire time and for that, we're truly thankful. Thanks for capturing our big day in such a unique fashion. We can't wait for the wedding album.
---
Exceeded my expectations
Reviewed on

6/19/2014
My fiance and I worked with Michelle & Manny on our engagement shoot. We we're so nervous because we had never taken photos like this before, but Michelle and Manny made us feel so unbelievably comfortable. We had so much fun and couldn't wait to see our photos. Michelle even got me the photos weeks ahead of schedule- I couldn't believe it. When we viewed the photos, we we're in awe. They we're stunning - our friends and family all said, "they look like they're right out of a magazine, these cant be real." But in fact, they are very much real. Michelle and Manny, we cannot thank you enough for your professionalism, awesome personalities and artistic eye. Cannot wait for the wedding! Best- Alexis xo
---
Michelle is a MUST USE
Reviewed on

6/12/2014
As the groom, I generally do not care as much about the details involved in my wedding; I leave those up to my wonderful fiance, Brooke. Brooke found Michelle from a TV special (ABC News, I believe) and said that we should make an appointment. I begrudgingly went on a Sunday morning and visited with Michelle at her home. WOW. Her photography goes beyond the same old wedding shots that everyone seems to have. Michelle's work is nothing short of pure art. We immediately booked Michelle to shoot our wedding. In May, we had the opportunity to shoot our engagement photo shoot in Allaire State Park (Central New Jersey). Michelle, along with her partner Manny, arrived early to examine the area and choose places where they thought we would get the best pictures. Their professionalism and expertise did not go unnoticed. Both Michelle and Manny brought a wonderful and innovative artistic vision to the table and produced art that I would have never imagined. They had us try different poses, different locations and different ideas, resulting in a collection of photographs that is nothing short of perfection. To add the ribbon on top (literally), Michelle provided us with a DVD containing all of our photos from the engagement shoot. She packaged the DVD in a beautiful display case in a color scheme chosen by my fiance. Additionally, Michelle printed a beautiful photo from the shoot to go inside of the display case and had an additional picture from the shoot ON the actual CD. I would recommend Michelle 100000 times over as a fantastic photographer, artistic master, and excellent businesswoman. I can't wait for her to shoot the wedding.
---
Amazing Photographer! Do not go with anyone else!
Reviewed on

5/19/2014
Debbie S
Michelle Jonne is amazing!! Even with trying to do our wedding on more of a "budget" we knew we had to splurge and use Michelle Jonne, we never even spoke to another photographer after other people we knew used her and we saw her pictures and were blown away with the quality of her work. The pictures are magazine quality and Michelle is so great to work with she felt like family after seeing her at a few weddings of other people we knew. Everyone was so impressed with how her and Manny (definitely use them both!) will do anything to get the shot and capture images and angles no other photographer would get. The wedding album is also a piece of art and I've never seen such a beautiful album. Michelle is so organized that she will help you put together the schedule for the day and make sure everything runs perfectly.
---
The Best Photographers in the World! NOT EXAGGERATING!!!!
Reviewed on

5/03/2014
Tabbatha D
I live in Houston, TX and I found Michelle on the Knot. I studied photography in college and also do it as a hobby, so when looking for a photographer I knew that I wanted something that wasn't your typical wedding photos. When I saw her image of the couple laying on ground with a fisheye lens, it was breath taking. I fell in love with here work immediately. My husband is from NYC so we decided to get married there on a yacht that would be sailing the Hudson. I can't express the effort and time it took for Michelle and Manny to take those amazing photos and editorial pictures as well. Michelle was so great with Scypeing me to discuss her work and photo albums. We showed up in NYC for the editorial photos first that blew our minds when we saw the final pictures that were done in impeccable timing. I didn't realize she would have them done so quick. Our wedding photos were done in a wk. Both, of them were amazing to work with. They work great together and always were taking our opinion and running with it, giving us gorgeous images. Words can not express how wonderful, and talented these two or at there work. I will recommend them every time for any photography work in NYC or in any part of the world. They would be well worth the money to fly them to any part of the world to shoot your wedding/editorial pictures. I also reviewed her other work and it is just as beautiful. Infinity Stars and beyond on there work. Thank you for giving us the best memories I could ever ask for. We love you Michelle and Manny
---
Perfect!
Reviewed on

4/07/2014
Sarah Z
Michelle and Manny were the absolute best photographers to work with! Our wedding day went smoothly, and our pictures looked they belonged in a magazine! By the time we came back from our honeymoon, our pictures were ready! I couldn't believe how fast we were able to see our pictures! Not only do we have beautiful pictures of us on our wedding day, but there are also beautiful pictures of all of our guests! Every photo captured the joy of our wedding day and we couldn't be happier! We also had an engagement session with Michelle, and we had the best time! Thank you again, Michelle and Manny, for providing your service on our wedding day!
---
November 2013 Wedding
Reviewed on

2/19/2014
Keri S
I got married about 3 months ago and one of the most important aspects of the wedding are the photographs for the memories. I met with a few photographers and from the first meeting with Michelle, I knew she was the one I wanted to work with. Not only was her work amazing but I felt very comfortable with her and that to me is important, you are spending a chunk of your day with this person and need to feel 100% at ease with them and trust them to produce amazing memories for you. Her partner Manny was fantastic as well. Each time I would have a question, Michelle emailed or called back right away and was not only quick with responding but put timelines together with a ton of detail, making it so much easier for me and reconfirming I made the correct choice by choosing her. My husband worked with Manny the day of and felt as I did with Michelle. I did not even notice they were there during the ceremony or reception, they were not in anyones way and captured every moment. I got my proofs back and actual album back rather quickly. I am still to this day receiving compliments on Michelle and Manny and their work and how great they were. We were so happy with them my sister is using them as well for her wedding this year. I would highly recommend them.
---
Michelle Jonne Photography
Reviewed on

2/18/2014
Michelle and her partner Manny were phenomenal to work with!! They are the ulitmate professionals and their work shows it. They delivered on everything we were promised in a very timely manner. We were all very comfortable working with them for the entire day. They were unobtrusive with taking all the photos---you did not even know they were there. I have nothing but the highest regard and praise for Michelle and Manny. My daughter's wedding album is stunning--we are all very happy with everything Michelle did. I have already booked them for another wedding!!
---
Mrs and Mr
Reviewed on

1/31/2014
Luba S
Michelle and her team are fabulous! Though her services were pricey ( by far the most we paid for any vendor), the product, professionalism, and reliability was on point. She made you feel comfortable and the product shows that. We highly recommend her for your wedding!
---
Timeless photos
Reviewed on

1/06/2014
Kimberly M
Bryan and I love the photos from our wedding. Michelle is extremely organized and by far the most efficient and responsive vendor we worked with. Together- Michelle and Manny captured our wedding beautifully and came up with really creative ideas that came out wonderful on film. The turnaround time for photos has been remarkable. We cannot believe how fast we will have our finished album!
---
beautiful engagement photos
Reviewed on

1/04/2014
Amber O
My now husband and I worked with Michelle for our engagement photos. Although there was some confusion in the beginning that left her a bit nervous (I changed our location at the last minute - indecisive bride!), after we sorted it out, it turned into a fantastic experience. She helped to choose the best spots in Central Park to get unique, colorful and impressive shots, and helped to get us in the most flattering poses. She was also very friendly and helped to keep us relaxed and having fun, even though it was freezing outside!! I highly recommend her - the photos came out fantastic!
---
Michelle Jonne Photography is AMAZING!!
Reviewed on

12/16/2013
Staci K
We hired Michelle Jonne Photography for both our Wedding Day and our Trash the Dress photos and everything was amazing! The pictures are absolutely beautiful. It was so comfortable working with both Michelle and her partner; they really make you feel relaxed which ultimately results in natural pictures. Their eye for lighting, angle, colors...truly brilliant. Pricing was as expected and worth EVERY dollar. We could not be happier with the entire experience. Highly recommended. Michelle Jonne Photography will definitely be our photographers of choice for all future occasions!
---
amazing amazing amazing!!
Reviewed on

11/11/2013
Amanda F
Michelle was beyond amazing to work with. My absolute favorite vendor. She helped me every step of the way, always answering my phone calls and emails and helped me de-stress weeks leading up and the day of for all the little things that went wrong. She has the best personality, so fun to work with and made us feel really comfortable. We loved every picture from our engagement photos to wedding. Michelle made our shoots so much fun, she's beyond talented and recommend spending the extra money on her. She has a different, beautiful style, not just boring wedding pictures. Michelle was an absolute joy to work with and I can't wait for more events to come in my life to book her.
---
Michelle Jonne Photography
Reviewed on

11/09/2013
Jennifer M
Working with Michelle and Manny was a great experience. They are fun, down to earth and easy to work with. Michelle treats her clients more like friends than actual clients. Her style of documenting our day through photos was just what we were looking for. The quality of pictures were excellent and delivered in a reasonable amount of time. We would definitely recommend Michelle's services.
---
AMAZING pictures and wonderful to work with! :)
Reviewed on

10/13/2013
Michelle S
I initially came across Michelle's work because she was recommended by our venue. After browsing through her website, I was instantly wowed by her pictures. I had looked into several other photographers as well, but kept coming back to Michelle's work - you couldn't compare the unique perspective she has, her creativeness, and the quality of her prints. After sending a few emails, we met Michelle and were impressed even more. She was very personable, professional, and confident, and it became very clear how committed she is to her work. Throughout the planning process, Michelle was very responsive to any questions we had, gave us great feedback, and helped us work out the details of our day (timing of events, coordinating family members and the bridal party). On the day of the wedding, Michelle and her assistant Manny arrived promptly. Both of them went to extreme lengths to get that "perfect shot" - even if it meant laying on the ground, climbing through trees/bushes, etc - they were great! Michelle made sure we got all the pictures we wanted, but also lead the way in arranging unique shots. Following the wedding, we were impressed by how quickly we received our proofs (especially since we got married during wedding season!) The pictures were AMAZING!! After selecting our top picture choices, Michelle sent us a proof of our album VERY fast. We loved the first design she came up with, and just placed our order a week ago. I can't wait for them to come in! On a side note, we loved Michelle so much that we recommended her to a few friends. My sister and one other friend booked Michelle after hearing us rave about her work. She is more expensive than other photographers you can find, but to us good pictures were a priority - I figured when the day is over, besides the memories (and dress you'll never wear again), pictures are all you really have. Michelle is definitely worth it for the quality you get!
---
Absolutely stunning photos - LOVE, LOVE, LOVE!
Reviewed on

9/29/2013
Colleen
Out of all the wedding preparations, our wedding photography was the one thing I knew I wanted to make sure I got "right" as I know the wedding only lasts a day but the pictures are forever. I had a very specific "editorial" style in mind and found myself going numb looking at vendor portfolios and finding the same old boring wedding photos...that was until I found Michelle Jonne Photography. I emailed and spoke with many photographers but Michelle was the first (and only) one I met with in person. During our meeting everything just "clicked". She was so warm and personable and while we reviewed some more of her work and she talked about her style, I just knew we were on the same page. I booked her on the spot with no second guessing (and might I add - no regrets). On your wedding day you have to trust that your photographer is going to capture all the moments you want as well as the ones you never saw occur. As a bride, I know turning that trust over to another person can be hard to do, but with Michelle it was easy. I can honestly say she is a pleasure to work with. She makes sure she communicates thoroughly beforehand such as reviewing the timeline, what you should expect, what you should tell your family/bridal party,etc. She's at ease behind the camera and professional yet friendly - all qualities that help make everyone, even the camera shy, comfortable. I have also have nothing but glowing reviews of her 2nd photographer,Manny Cabo, as well. Both she and Manny are also very good with directing poses and making sure you photograph well. It sounds silly but she'll tell you to do little things like, "drop your chin" or "don't hunch your shoulders" or "soften your smile" - little changes to your pose that actually make you look your best. I should know - we had a second reception in California and our photographer did not direct us. While we have amazing photos there are a few where my shoulders are hunched over or my expression is a bit awkward and I wished they would have reminded me to straighten my posture and smile! Overall, our pictures are nothing short of amazing. My husband and I are in love with them and we've gotten numerous compliments. When all is said and done and the wedding is over, you'll probably start to think back about how you might have done this or that differently but hiring Michelle as our photographer was one of the best wedding decisions we made. We recommend her without reservation.
---
Send Message