Home

Mike L. Photography
About this Vendor
Photography for Cool Kids
We LOVE different, alternative, out of the box elements on a wedding day. Dramatic lighting, bold colors & emotionally charged couples drive our business. We are those photogs that want to have fun with you, deliver photos that will make you smile, cry, laugh, & then say, "Damn, what a rush!"
Details
Engagement, Trash The Dress
Contact Info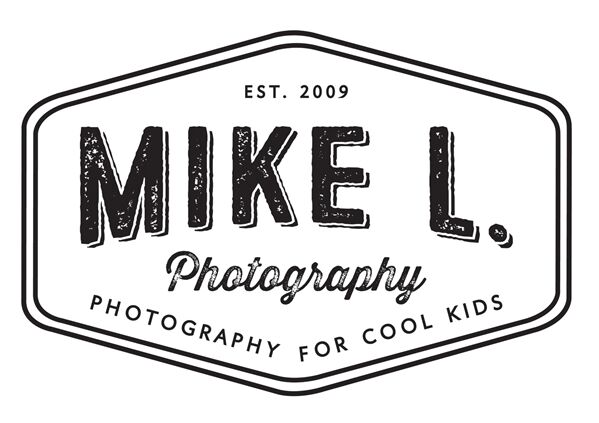 5416 Pride Mountain St, North Las Vegas, NV
Mike & Courtney Made our Day Special - and Captured it Beautifully!
Reviewed on

10/17/2011
Shane Carter A
Over the past year, we shot over 5 different themed engagement shoots (one of which was with Mike & Courtney of Mike L Photography last year in Vegas) and M&C were our favourite photographers all along. We had ZERO anxiety about contracting them for our Wedding Day photos because we knew they'd produce amazing results. What we didn't anticipate was how much Mike and Courtney would be part of our day and that by the end of the night, that it would feel like they were great friends and part of the wedding party. They were with us from an hour before the ceremony, shooting our individual shots with our groomsmaids, they guided us through our photo tour, reassured us, made us laugh, helped us relax - and, despite my best attempts to try to find time for us all to eat, they starved all day. They shot all the way through the reception and didn't even miss a beat when their contracted time was up. They stayed on, reassured me it was okay and that I really DID need shots of our speeches and then, after taking their meals to go an hour later than they should have left, went home and even posted a photo preview on their blog that very night. They are a class act, amazing people - and to top it off - BLOODY brilliant! Courtney posted a beautiful blog with preview photos which had all of our guests, colleagues and friends in awe; and now that we've seen the full set of photos, we are even bigger fans than ever before. We don't know where we are going to find the wall space to blow up all of the gorgeous photos we want to enlarge. Mike & Courtney treated us wonderfully, entertained us and in the end, gave us what every couple dreams of - stunning photos of the most important day of our lives. We will be forever grateful to Mike and Courtney for capturing our special day in the most beautiful and elegant way. We will use Mike and Courtney whenever we can, no matter how many trips we have to take to Vegas to get to them. They are true artists!
---
Fun!
Reviewed on

4/12/2011
Cindy K
Mike and Courtney were so great to work with! We had a very non-traditional wedding and they were both fun and professional. I've only seen a few photos so far but everything has been beautiful. Great value and highly recommended!
---
Excellent Choice, will use again if ever in Vegas.
Reviewed on

12/17/2010
Tamara B
I live in Georgia but wanted to get married in Las Vegas. Like any other bride I searched wedding websites to find a photographer that fit my style and budget in Vegas. I was lucky to come across Mike and Courtney's website through theknot.com and decided to give them a call. From the first time I spoke with Courtney she made me feel very comfortable and took her time explaining all of the packages. I was never rushed to make a decision as with other photographers I called. Once I knew which package I wanted, which are all very reasonably priced, I had many questions before the big day. My e-mails were answered right away and my questions were all answered. The day of the wedding Mike and a new associate got to the hotel they were very patient and were very accommodating to the bombardment of family photo requests I had. After all of the family photos were out of the way my fiancé and I walked the strip with Mike taking pictures the whole way down. Mike knew where all of the good places were and how to get there. It can be very busy in Vegas, especially 10/10/10 weekend but our pictures still look like it was just me and my new hubby,. The pictures that I received are all amazing and I had some pretty specific edits I wanted made but they never complained and I received my photo CD with more amazing pictures then I know what to do with. I would highly recommend Mike L. photography if your ever in Vegas.
---
Awesome!
Reviewed on

11/13/2012
Laura A
Mike L Photography – Ok seriously? I love these guys. Super down to earth, super easy to work with. Photography was the most important aspect of our wedding to us. Before we booked anything else wedding related, we booked Mike L. Courtney is always quick to respond and clarify anything. Their prices are amazing. I know there are cheaper photographers out there, but Mike and Courtney are worth every penny. They had all the fancy cameras, lenses, and big lighting equipment. The quality of their work is amazing. Their editing is awesome, not just the standard run of the mill photoshop stuff that most anyone can do. They walked in and started shooting. They got all the detail shots, candids, family formals, and pictures just messing around. We gave them the reins and let them pick the shoot locations. They kept us on time and organized throughout the day. They cracked jokes and were easy to vent to during stressful parts of the day. If you haven't booked a photographer, you really need to consider them. I loved them!
---
Mike and Courtney are AMAZING!!!
Reviewed on

10/02/2012
kelly f
I had the absolute best time with Courtney and Mike. I found them after searching the internet for good reviews, because being from out of town I had no idea who to use. Everyone had such great things to say, I decided I had to get in contact with them. From the first conversation, I liked them immediately. Courtney had me laughing from day 1, and I knew I'd need that kind of energy during such a stressful day. They were extremely attentive and very good about getting back to you on email when I had questions. They also helped me set up my whole timeline for the day. The day of the wedding they showed up right on time and began shooting all my detail shots as well as getting ready pics. I felt like there was never a moment they didn't capture. After the "reveal" pics and some vegas sign shots, Courtney and I were talking about how I've never been to In N' Out burger (being from the east coast), and that we should go. I was so excited! We hopped in the car, got my burger, and got AMAZING shots with my wedding party. They loved the idea, and had so much fun doing the shoot. Then we went back and had the ceremony and reception. I should mention there was some pretty unplanned moments that happened and throughout all the chaos, they were extremely professional and kept everyone moving and kept clicking away. I loved them both and would hire them again in a heartbeat!!!!!!
---
Best Investment EVER!
Reviewed on

5/27/2012
Cheryl F
Besides our reception, this truly was our best investment. They have the modern style we wanted, but also accommodate family formals that our parents requested. I've always been impressed by their work and they came through yet again for us! Courtney and I talked a lot prior to the day, which made me more excited to work with them and gave them a better understanding of what we wanted. They were always open to our ideas and made sure we got the shots we desired. They got a ton of great shots and I can't wait to see the rest!! They even turned around a blog post 5 days after our wedding so we could see a sneak peek!!
---
fun and fantastic
Reviewed on

12/15/2011
Sarah M
We enjoyed working with Mike and Cortney so much. They were personable, professional and fun. they captured every moment of our wedding and reception so well. the pictures were back to us quickly even with it being the holiday season.
---
Amazing!
Reviewed on

12/02/2011
Jessica L
We had Mike and Courtney shoot our wedding. To be totally honest I wasn't really all about pictures for our wedding, but my mother keep pushing and pushing and pushing (I am sure everyone knows how that is). So I decided that we would get a photographer to appease her. BEST THING WE EVER DID!!! The pictures are AMAZING and I am so glad that we will always have these amazing pictures (I still haven't come to terms to tell my mom she was right). We did the photobooth with them and I highly recommend this! The price is awesome and the quality of the pictures is amazing!!! Plus it was just such a fun time! A few days after the wedding we did a TTD at the neon boneyard, they pictures they got there are amazing too. So I can tell you that I have been converted I am all about the pictures from Mike and Courtney now!! So much so that we are strongly thinking about going back to Vegas in September and going to take some more TTD photos (for our 1 year anniversary)!!
---
Amazing
Reviewed on

8/12/2011
Whitney W
Mike & Courtney were wonderful to work with. They do GREAT work!!
---
Nothing but the best!
Reviewed on

7/06/2011
Tierney T
Everything was easy, I am from out of town so all communication was done via email or the phone and they were super quick to answer all my questions. The day of the event was fantastic, working with them was a breeze. They gave us great location ideas and we got some great shots. I am completely satisfied and so happy we used them. I would recommend them to anyone in the Las Vegas area.
---
So Happy!
Reviewed on

6/26/2011
Amber C
I was so pleased with how the wedding day went with the photographers. Mike and Courtney went with the flow, and had great ideas. The pictures are amazing and exactly what I wanted. When I had a picture idea, they either did exactly what I wanted or made it even better!
---
Loved them!
Reviewed on

6/21/2011
Krista S
From the start, Mike L Photography was great. Courtney would respond to my emails literally within 20 minutes each time and was SO friendly. Mike met up with the guys before the wedding and she came and hung out with the girls. They were on time and started taking photos right away. Courtney was very specific about wanting to be sure that I got all the photos that I wanted, and despite the heat I'd say they did a darn good job! I have only seen the sneak peak but already love their work. The only downside was the jerk of a best man who was quite rude to her, but she still managed to be professional and so sweet, and Mike managed to not kick his butt. Without her & Mike, I don't think we could have figured out how to take our wedding cake apart! Haha. Wouldn't hesitate at all to recommend them.
---
Fantasic!
Reviewed on

5/20/2011
Angela G
Mike was fantastic the entire day of our wedding! Amazing service and great value.
---
Nothing but the best!!
Reviewed on

5/18/2011
b g
Mike and Courtney are the best photographers in Las Vegas! The overall artistry of the photos is amazing. They did my wedding, engagement, and trash the dress. My engagment photos are gorgeous and I could not have asked for more. At the wedding, Courtney and Perkins showed up on time and were so personable to me and all of my guests. Perkins was even able to engage a group of people who just sat in the same place the whole night. The pictures are amazing. What I am most excited for is the TTD photos. The ideas these two come up with are out of this world. They think outside of the box and it shows in their work. Artistry is evolution and it is evident that these two are true artists. The quality of their work is amazing. When it comes to wedding photography I have seen many fads throughout the years. Mike and Courtney use traditional coloring and stay away from the weird greens and yellows. I know when our grandkids look at our pictues in 40 years they will look as timeless as they do at this time. Overall value is amazing. Some photographers wanted to charge us upwards of 700 for an additional photographer. These two cost what I would have paid for one. Plus the knowledge base between the two of them is off the charts. I loved knowing that they captured all of our day. Communication is also another key element of a business. Courtney responds within an hour during business hours. This is a huge plus for me. They make you feel very secure with your decisions.I would recommend them to anyone.
---
Best wedding photographers ever!
Reviewed on

5/15/2011
Lanie C
Mike and Courtney were amazing. Haven't received all our photos yet but LOVE what we have seen so far! So glad we chose them for our wedding day. These guys are so great to work with- we had never taken pictures together before the wedding and both feel awkward in front of a camera but felt really comfortable with these guys. Amazing!
---
Awesome!
Reviewed on

5/13/2011
Carmie B
Mike and Courtney are amazing! I found them through other reviews and they did not disappoint! They were both super polite, friendly, and professional. The pictures they took are amazing and I'm so excited to display them to family and friends. I would recommend them to ANYONE for any photography reason -- wedding, engagement, family portrait, etc...
---
Love my e-session photos!
Reviewed on

4/24/2011
andrea m
I am someone who hates getting their picture taken and i was sooooo nervous about the e-session. Mike and Courtney made my fiance and I feel so comfortable we knew right away we were in great hands. not only are their prices awesome but they are truly talented and i love my pictures. I cannot say how many people have complemented on our e-session photos and how wonderful they look . I love that mike and courtney are so easy-going and we were even able to include our dogs in some of the photos. we had such a great time and can't wait for the wedding in Nov 2011. :)
---
You get what you pay for
Reviewed on

4/20/2011
karey c
The photos on the site are beautiful-however, my photos did not look as good. As a matter of fact, my husband and I are the only people who have seen my pictures because they are so bad I don't want anyone else to see them. He was very inexpensive and we thought we were getting a great deal, but we should have just paid for a real photographer. Here's the problem-my table linens were white and the room the reception was in was very dark. The photographer used the highest, most bright flash to compensate for the darkness in the room. Combine that with the white table linens and everyone looks completely washed out and terrible. You can barely see the details in my guests' faces. I don't think he knows what he is doing whatsoever and people should do their research before hiring this photographer. Like I said, there is not one good picture from our reception. Just because someone has a fancy camera and a couple good reviews on theknot.com, it doesn't mean they know what they are doing. Please spend more of your photos-you'll be devastated if the pictures look awful like mine did.
---
2/12/2011- All day wedding photography
Reviewed on

3/11/2011
Jordan Z
What can I say that hasn't already been said about Mike and Courtney. From the intial contact 18 months before the wedding until the day of the wedding they were nothing but amazing. They even put up with my drunk, redneck family at our after-party at Kahunaville. From the preview blog they truly managed to catch the essence of our wedding day and I cannot wait to see the rest of our pictures.
---
Love the photos!!
Reviewed on

2/19/2011
Yi-Shiuan A
I love the photos Mike L. Photography took for my wedding day. They were really strict with the end product they deliver. Only the best will be delivered. The package is priced right and simple for me. No hassle for picking photos, and no useless prints (that's my opinion since everything is on the internet nowadays.) It was enjoyable while they were taking photos. I would definitely recommend them to others!!
---
Perfect Combo of Fun and Professional
Reviewed on

12/04/2010
Sarah C
As well as talented photographers. My husband and I were lucky to work with the Mike L. team on 2 different occasions. We were married late August 2010 and while our wedding day was a bit hectic, Mike, Courtney and Perkins were a great addition. Non intrusive whatsoever and really were fun to work with! They aren't your typical "stand and pose" photographers, which was perfect for us. We love their photojournalistic style as it captured our REAL emotions and expressions vs. fake, posed ones. They are flexible as well and will work with your desired style and concept. We were so thrilled with their work we decided to fly out to Vegas in October and had a super fun TTD style photo sesh with them and again, nothing but great things to say about them! Thanks again for your talent and courteous demeanor!
---
Best Choice - Hands down!
Reviewed on

11/29/2010
Crystal E
WOW! We absolutely Loved Mike & Courtney! Not only were they affordable, but they had a style of ther own. My husband and I are very laid back, out going and fun natured. So Mike and Courtney totally captured our personalities and made our day fun. For the most part we didnt really notice they were there, but they captured the best moments. They were a breeze to work with and we got along great with them. They made us feel comfortable and even gave us some last minute calming tips before the big moment. (Thanks Courtney! ;D ) We were especially comfortable with them being as though they are a married couple and can completely relate to what couples would want in their own wedding photos. Being as though we planned from out of state, and didn't really get to meet them before hand they made the best of getting to know us so they can ensure they capture "Us"! I will continue to recommend them to everyone I know. The follow up was great, great communication and even had a blog with their own thoughts on our big day, that was a hit with our family and friends. You will not be dissapointed! Can't wait to arrange a "Trash the Dress" session with them.
---
Wonderful!!
Reviewed on

10/24/2010
Nadean C
Mike and Courtney were wonderful! I got answers to all of my questions the same day I asked them. I was a bit stress about find someone good as I was not in Las Vegas, but they made it easy. They took wonderful pic's at our wedding a reception. We had to change things on them at the last minute and they just went right with it, no problem. I can't thank them enough for the great job they did!
---
Wonderful
Reviewed on

10/18/2010
Katie M
We met with Mike and Courtney before we booked them for our engagement/wedding/TTD. They are totally easy going and So far we've had our engagement session and it was awesome. Looking forward to working with them on our future shoots and am confident that those photos will be amazing as well. Photographers are the most important vendor to have a connection with because they will be up in your face taking pics and you have to be comfortable in order for your pics to come out. Mike and Courtney make a huge effort to put you at ease and make you feel more comfortable. I would recommend giving them and call- you'll see what I mean when you talk to them.
---
best choice I made!
Reviewed on

10/17/2010
Nichole B
Mike and Courtney are wonderful! My husband and I love our pictures. They are worth much more than they charge! I can't say enough nice things about them. Courtney was very easy to talk to and always answers emails in a very timely manner. Both her and Mike felt like good friends right away. They made us very comfortable. We are so very happy with choosing them to photograph our wedding.
---
Send Message