Home

Mike Tseng Studios
Details
Destination Weddings, Photo
Contact Info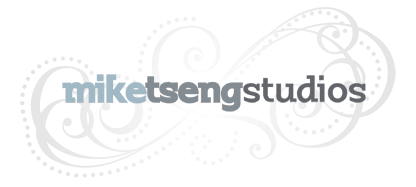 Reviewed on

6/04/2015
Lindsy J
Mike was amazing to work with from beginning to end. We met with him and his second shooter, Shirley, and we instantly got a good vibe with them. A lot of photographers can be "snooty," "uptight" and not that pleasant to work with on your wedding day.......but not Mike and... Read More Shirley! They are extremely friendly, professional, down to earth and patient. My husband and I were looking for a photographer who would take creative shots and would be patient with our large, loud wedding party. Mike and Shirley fit our criteria perfectly. They made us feel comfortable during every step of the process. They were punctual and professional during the wedding day. Shirley followed me throughout the day and she went above and beyond her call of duty to make sure I was comfortable and looked amazing. I also like that we were able to make online installments for the services. Although it seems minor, when you are planning a wedding every second counts. Online payments saved us time and energy! Overall, we had a great experience with Mike Tseng Studios and I'd recommend them to anyone!
---
Amazing
Reviewed on

10/20/2014
melissa b
Mike and his 2nd photographer are amazing. They provide incredibly artistic pictures while also catching all of the important moments and traditional shots. All you need to do is look at the work on the website to see what I mean. We used them for both engagement pictures and... Read More for the wedding day. This is definitely a worthwhile investment!
---
Highly recommend!
Reviewed on

6/11/2013
Meghan R
Mike and Shirley are SO great to work with. From the initial meeting to book them, from our engagement photos, to our wedding day – they were so great! Their photos speak for themselves – they are AMAZING! I love all of our photos and their ability to capture every emotion and... Read More candid, raw moment. Although we did not have videographer, through Mike's photos, you can feel the moment as if it is being played out again. Mike and Shirley are so responsive, easy to work with, and provide a beautiful product. Photography is definitely not an element of your wedding to skimp out on and I know that we made the best choice when choosing Mike as our photographer. They make you feel so comfortable and easily become a friend, rather than just a vendor, photographer. I love looking through all of our photos – from our engagement photos to our wedding photos, they are all so beautiful and help me to relive the wonderful memories created by our friends and family.
---
Absolutely amazing!
Reviewed on

4/03/2013
Hollie W
I cannot express how thankful I am for the awesome work of Mike and Shirley. From our engagement pictures, to our wedding pictures, everything is absolutely incredible. Mike and Shirley were helpful from the start- they were easy to get in touch with, very quick to respond,... Read More and very easy to coordinate with. The value of their work is great, and they have created lasting memories for my family to enjoy for generations. For our engagements, my husband and I brought our dog along (she is a big part of our little family!), and the pictures that they captured of the three of us still bring a tear to my eye. Their work is incredible. At our wedding, Mike and Shirley did exactly as I had hoped...they were there from "getting ready" to our send off, and caught all of the memories in between. The shots and images that they captured on our wedding day are incredible, as if they knew exactly what and who to capture (for instance, they took a picture of my grandparents during our ceremony that is so precious...my grandpa holding my grandma's hand, so sweet!). Their social studio photo booth is amazing as well, and I have received so many compliments on the quality of the pictures. I would recommend Mike and Shirley to anyone who asks! I can't wait to use their photography again in the future!
---
Timeless photos and phenomenal service
Reviewed on

1/06/2013
Mione S
Mike exhibits pure talent and passion for wedding photography. He took the time to get to know us and listen to what we were looking for. He was calm, patient, and very quick to respond during the wedding planning, and extremely focused and professional on the day of the... Read More wedding. His eye is impeccable, and he equally brings his creative instinct as well as technical capability. He produced amazingly beautiful photos - a great mixture of in-the-moment shots as well as organized photos. The results were truly breathtaking - pictures of us (the bride and groom) as well as stunning shots of all our friends and family. We have been so happy to display and share his photos. In addition, Mike Tseng puts careful thought into every detail, from the ease of payment, album options, to a beautifully packaged USB drive containing all your photos. A true pleasure to work with, we highly recommend Mike Tseng, and look forward to watching his success!
---
Photographer who brings out the best!
Reviewed on

6/15/2012
k n
Mike is exactly the kind of photographer we were looking for. And as an amateur photographer myself, I'm pretty picky when it comes to photography. He has a great eye and photojournalistic style. He's creative, friendly, prompt and open to our ideas. He made us feel comfortable... Read More in front of the camera. He fit our budget and has a wide range of services and packages. I would definitely recommend him to the next bride & groom!
---
A Great Experience!
Reviewed on

4/05/2012
Alexandra G
I have never felt comfortable in front of a camera, but from the moment I arrived to the engagement shoot Mike and Shirley were calm, professional and fun! There were times that I completely forgot that we were taking photos, I was so at ease with them. They also were very... Read More attentive to special and unique moments at the wedding, which I really appreciated as a bride. Their style is more photojournalistic, giving a mix of posed photos and candids for a great variety. I had a difficult time choosing an engagement photo to display at my wedding, because all of the ones we had were top-notch!
---
THE BEST PHOTOGRAPHERS!!
Reviewed on

3/20/2012
Michelle P
Mike and Shirley were the best photographers my husband and I could have asked for! They never left our side at the reception in order to get pictures with everyone there! I would highly recommend them to anyone looking for a photographer
---
Amazingly Talented
Reviewed on

1/13/2012
Candy Q
Mike Tseng and his partner, Shirley were the photographers for our engagement pictures and our wedding reception. (We got married in St. Lucia and couldn't afford to fly them there with us.) We are so impressed with how amazing our engagement pictures turned out. We don't... Read More have our reception pics in yet but we are so excited to see them. I have turned into someone who doesn't like pictures of myself much anymore and I couldn't believe how great the pictures turned out. They really have an eye for capturing the perfect moment. Their personalities make you relax so you feel more comfortable and of course, that helps to create amazing pictures. At the reception, it seemed they captured every moment. I don't even think they used the bathroom. They are very professional and we couldn't have picked better photographers to capture one of the most important times in our lives.
---
Great!
Reviewed on

10/25/2011
chang H
My husband and I pick Mike to be our photographer because of the artistic style he has when taking pictures. He and his partner are very honest and straight forward. If you have an idea of what you want they will do it and if you have no idea of what you want they will take... Read More pictures of what they think will look best for you. I have had my pictures taken from them and they turned out fantastic! They stay with you from the beginning of the wedding to the very end of the wedding. You will not be let down with the type of service they provide.
---
Beautiful photos and wonderful to work with
Reviewed on

6/22/2011
Kathleen D
My husband and I couldn't be happier with the photos from our wedding. In fact, our entire experience working with Mike was wonderful, from beginning to end. I now live in L.A., so we couldn't meet in person until the day of the wedding; but Mike was such a good communicator... Read More this never gave me a moment's worry. He always responded quickly to emails (definitely within 24 hours, but usually more like 24 minutes); we had several phone conversations before the big day so we knew we were both on the same page; and he even went and visited the site on his own to scout out all the good photo locations ahead of time. We knew we were in good hands! When we met Mike and Shirley, his second shooter, the day of our wedding, everything went smoothly. They were professional, but also very friendly and we immediately felt comfortable with them. They came dressed in wedding-appropriate attire (something I didn't even think to check on before, and while in my mind what the photographer wears is secondary to the photos he/she gets, it's still yet another detail that Mike paid mind to), and immediately started taking pictures, even driving to meet us as the hair/make-up location before we went to the venue. I went to school for visual art, and consider myself picky when it comes to photography. Mike & Shirley's photos did not disappoint. Yes, they have all the technical skills down – correct exposure, color-balance, and they're in sharp focus. But they also have far more than that. I've seen many wedding photos that "record" the day, but Mike and Shirley's photos capture the details and emotions that make the day come alive again when I look at them. Each one is a work of art in and of itself. I am so excited to have found such talented, gracious and kind people to help us remember the most important day of our lives, and I would highly recommend them to anyone else looking for the same.
---