Home

Miranda Laine Photography
About this Vendor
Timeless, beautiful, real moments captured...
Contact Info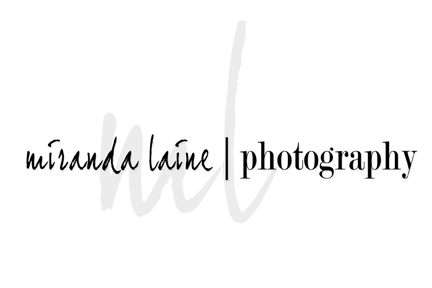 We love Miranda!
Reviewed on

9/04/2014
Jennifer M
Miranda was simply the best to work with. She was so patient with us (from delaying leaving her office by a few hours because our plane was delayed arriving in San Antonio so we were late to our meeting) and so easy to work with. Oh and she takes amazing photographs! We had so much fun meeting with her, taking engagement photos, and on the day of our wedding. She captured everything beautifully. Our only problem....we had too many perfect pictures to choose from! We are so happy we had the chance to work with Miranda and we highly recommend her for anyone needing a photographer! She's the best! :)
---
Miranda's Photography is simply the best!
Reviewed on

10/04/2013
Randi H
Miranda's ability to capture each and every special moment is remarkable. We could not have been more pleased with her personality and talent. She made us feel completely comfortable in front of the camera and delivered photos that capture the true essence and spirit of our wedding day. We absolutely loved having her be a part of our day! I highly recommend her services when looking for high quality, beautiful photography.
---
Amazing Photographer
Reviewed on

10/03/2013
Avri G
I have lived in New Braunfels all of my life and through numerous outlets heard nothing but great things about Miranda's work. So, when it came time to choose a photographer for our special day, we didn't hesitate to book Miranda immediately! What an amazing photographer choice we made. Miranda shot my bridal photos, our engagement photos, our rehearsal dinner photos, and our wedding. Her creativity, attention to detail and imagination for different shots really sets her apart as a photographer. Miranda took so many beautiful photos that picking out our favorites was a nearly impossible task. We wanted them ALL! Anytime we wanted to meet with Miranda, speak to her on the phone, or contact her via email, she was always exceptionally willing to accommodate our request. The week before our wedding we met with Miranda to finalize all the details of our special day. On our wedding day everything was perfect and thanks to Miranda's fabulous work we have memories that we will cherish for the rest of our lives. We are so very blessed to have chosen Miranda as our photographer and couldn't have scripted it any better for our special day! We are definitely planning on working with her again in the future to help us capture other important memories in our lives! ~ A & A DiPietro :)
---
Great Eye for Detail
Reviewed on

9/18/2013
Melissa M
Miranda did our engagements, my bridals and our wedding day. I love her commitment to detail. She was also wonderful in answering back emails that all crazy brides seem to have. We choose her because she was familiar with area and shot weddings at both the church and reception venue. She was polite and thoughtful. Her turn around time is amazing for all the photos she took. And for every worry that I had, she always had a great answer and came through for us. She was very stealth at the church, as one of my worries was the photographer walking around and taking away for the ceremony, I never even noticed her and she still got some amazing shots. She has a great eye for detail. I hope that I get a chance to recommend her or use her again.
---
Perfect blend of photojournalism and art
Reviewed on

9/08/2013
Annie K
We are so happy that we chose Miranda to be our wedding photographer. One year afterwards, we still look through our pictures and relive our perfect day. Miranda is super sweet, easy to talk to, and extremely professional. Not only does she capture beautiful artistic pictures of the sunset, the details, etc, but she will also capture the emotions, the love, the happiness of the wedding day. She will listen to exactly what is important to you. She will accommodate your every need and help everything run smoothly, whether it is your busy schedule, your large family, or traveling to whatever place you want to shoot at. Like the other reviewers, we also plan to call Miranda for any of our photography needs in the future.
---
Perfect Wedding Photographer!
Reviewed on

8/24/2013
Tiffany H
I first met Miranda when my best friend discovered her and used her as her wedding photographer two years ago. The pictures were amazing! I was in the wedding, and when I saw the photographs, she captured the essence and atmosphere of the wedding perfectly! When I got engaged, there was no question in my mind who my photographer would be: Miranda. She was so pleasant to work with. She made me and my fiance extremely comfortable during our engagement pictures, which is something that can be very awkward at first! During the drafting of the Save the Dates, Miranda worked with me on selecting the photograph, and she played with different fonts/styles until I had the perfect Save the Date. At the wedding, Miranda was so professional, organized, and kind. Everything ran so smoothly, and I have a very large family that can be difficult to guide/direct. My father and my mother-in-law even remarked to me after the wedding how friendly she was during the event. During the wedding, Miranda captured the most amazing moments from the wedding, and I didn't even realize she was taking many of those photographs! When the wedding pictures promptly arrived, I was amazed at how perfectly she captured our day. The photographs surpassed any expectations that I had, which were pretty high already based on my friend's wedding pictures from Miranda. The pictures are how you will remember your event forever, and she gave me the most amazing gift by taking the most amazing portrait and candid photographs of the day. I have never seen wedding pictures turn out this well, and I owe it all to her amazing eye, personality, and artistic vision. Whenever I need any photographs in the future, I am going straight to Miranda. She is worth every penny and even more! Thanks Miranda for making my wedding day even better now that I have the amazing photographs to remember it by!
---
Perfect Photographer!
Reviewed on

8/23/2013
Crystal r
Miranda, I am so proud to be your friend and that you were able to be my photographer for the most important thing in my life, my wedding! You really captured everything and more! From the engagement to the wedding day. I knew what you did would be great, but it was more than that! The day of the wedding went by so fast that you really cannot remember everything you want, but you really capture it in your photography! The pictures were beautiful and perfect! The wedding album is something Cody and I can cherish forever and still have for our future family to come :)Anyone who chooses you as their photographer for any occasion will be truly blessed! Thank you for everything! Crystal and Cody Harral
---
Couldn't be happier with our wedding photos!
Reviewed on

8/13/2013
Ariele M
Miranda, I am so grateful that I was referred to you! The detail and quality of your work is impeccable! You have left us with such a detailed storybook of our wedding day. I love my pictures - I can't stop looking at them! Thank you for paying so much attention to all of those little things that are so important and meaningful to us! You truly caught the emotions of that day, and I am so excited about that! I will absolutely recommend you to all of my friends! Ariele & Manuel
---
Flawless photos and professionalism
Reviewed on

7/11/2012
Sarah G
Miranda photos are exactly what I wanted for my engagement and wedding- artistic, unique, and captures the raw emotions of every event and detail of the day. Most importantly is Miranda makes you feel comfortable through the photos- no awkwardness for poses and smiles. She captures the exact feelings of you and your partner together exactly as you always are. I'll cherish my memories through her photographs through my lifetime! I plan on using her for any future occasion
---
Gorgeous Photos! LOVE HER!
Reviewed on

7/09/2012
Cris S
Photography was the #1 most important thing to me for our wedding. I am a bride blogger and needed someone who could take gorgeous photos for both our memories and for my business. Miranda did not disappoint! Our package included an engagement session and a full day for our wedding and Miranda KILLED it! She made us feel so comfortable that we (normally people who hide from the camera) actually really enjoyed our photography sessions. Plus, Miranda was very sensitive to our special needs wedding party members and our sensitive family issues. She kept everyone moving along quickly so that we were able to enjoy our wedding and not stand around all day taking photos. And the photos? GORGEOUS. I am so happy! Miranda Laine Photography was worth every penny and more.
---
Miranda Laine Photography is the BEST!!!
Reviewed on

9/07/2011
Charlcy M
Where do I even begin.... When I first met with Miranda, she was so personable and friendly! I could already tell that I was going to absolutely love her! I absolutely love photography and fell in love with Miranda's photos the minute I saw them! My husband and I used her for our engagement session, our save the dates, my bridal portraits and for our wedding!!! Not only did she capture each and every moment that we wanted, but she also capture shots that my husband and I never would have imagined.....shots that told the story of us, and who we are. All of her photos tell a story, and that is why we chose Miranda to be our photographer! We will continue to use miranda as we continue to grow as a family because we know she will continue to tell our story through her photographs! If you are looking for a photographer, go with Miranda Laine Photography! We were so blessed and lucky to have found her, and you will be too!
---
Unique Talent
Reviewed on

9/07/2011
Belinda V
I first began working with Miranda when we hired her for our wedding. She did our engagement photos, save the dates, my bridals, and the wedding. She exceeded our expectations more than I could have ever imagined. She has a professional, yet approachable and comfortable personality. My wedding was made unforgettable thanks to her. Her unique talent captures moments that turn into a lifetime of memories..... My husband and I were so impressed, we hired her for my maternity photos and my daughter's newborn photos a year later. She truly amazes me every time!! I keep up with her website and love to glance at all her new photos. It amazes me how she makes every event a different one. Each wedding, bridal portrait, etc., carries a different style that makes it unique! I highly recommend Miranda for your event!!! You won't regret it!
---
Words Can't Describe
Reviewed on

8/31/2011
Kristi D
When I first saw Miranda's work, it was at a booth at the Wedding Extravaganza. I saw her pictures from a far and it caught my eye. So when I looked through her portfolio I knew she was the photographer for us! Our journey with Miranda was fantasitic!! I never had any worries with her. All my pictures came out more than what I expected. My bridal portrait session was so much fun. She even traveled to do my bridal portraits. I could not have asked for a better photographer like Miranda. :)
---
Miranda is BEYOND amazing!
Reviewed on

8/10/2011
Abbie B
I just can't brag enough about Miranda. She is BEYOND amazing. From the moment my husband and I met her, we knew she was the photographer for us! Miranda is always very professional but also becomes a friend during the planning process. We were absolutely blown away by our engagement photos... they all looked like they should be hanging in a gallery somewhere! And the photos from our wedding are just absolutely BEAUTIFUL. Miranda captured every moment and every detail so perfectly. No need to keep on looking for a photographer... Miranda is it! We will be using her photography services for every milestone in life. We just can't thank her enough for capturing our big day so perfectly. Photos from our wedding -- http://www.mirandalainephotography.com/blog/abbie-jason-married-part-one/
---
uhhhmaaazingggg!!!
Reviewed on

6/28/2010
jennifer K
Miranda is such a sweet person, she really listens to what you are looking for in a photographer. Her photographs are amazing, we took our engagement pictures with her so far, and they all came out awesome! We loved every single one, she is such an amazing artist, and she has such an eye for things that I would have never thought of, and she is quick to catch little moments, a giggle as we glance into each others eyes. She is great and I highly highly recommend her to anyone looking for shots that will bring laughter and tears as you look at them!
---
Review for Miranda Laine Photography
Reviewed on

12/23/2008
Natascha P
Miranda was very friendly and took the time to find out what we wanted in our photographs. She had a very suttle approach that worked perfect for the candid shots. She was there herding our wedding party when we needed her to be and a fly on the wall during those moments when we didn't.
---
Send Message