Home

Mobile Makeup & Hairstyling
About this Vendor
Ask about our bridesmaids only packages.
Details
Hair + Makeup Trials Available, Hair Stylists, Airbrushed Makeup, Makeup Artists, On-Site Hair + Makeup, Beauty
Contact Info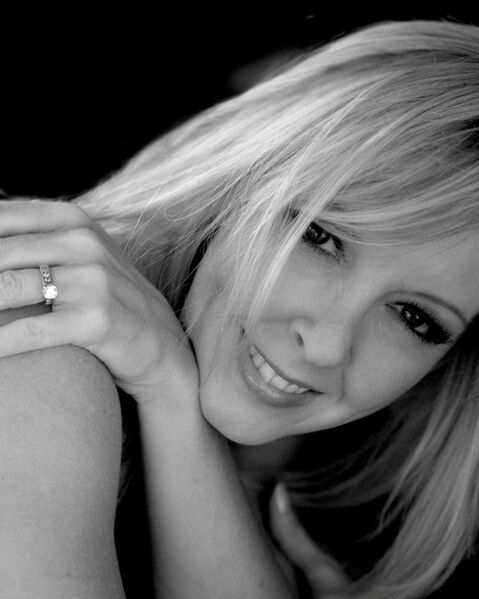 407 SOUTH FEDERAL HIGHWAY, POMPANO BEACH, FL
South Florida
beautiful makeup
Reviewed on

5/21/2014
Margarita T
We were so lucky to have used Anna for our makeup! My bridesmaids were stunning and I absolutely loved my makeup. Her assistant was also great. My girls loved talking to her about makeup. I would recommend her in a heartbeat and I've already had wedding guests ask me for her... Read More information because she was brilliant!
---
Anna is totally Amazing!
Reviewed on

3/07/2014
Madelin G
After looking everywhere for someone to do the makeup for my wedding, my officiant recommend MOBILE MAKEUP & HAIRSTYLING, I was so lucky to have found Anna. She did an amazing job not only with my makeup but everyone else in my wedding party, we looked awesome and amazing... Read More because of her. I cannot thank Anna enough for the perfect makeup job she did, you can see it in the pictures how perfect and natural the makeup looks. I would recommend MOBILE MAKEUP & HAIRSTYLING for any event she will make it unforgettable and the memories of a lifetime. Anna is totally amazing, it was my honor and privilege that she did our makeup.
---
Perfection!
Reviewed on

2/17/2014
Danielle E
I have never looked so beautiful in my entire life as I did on my wedding day. That's really the best review I can give! My girls also looked gorgeous - my friends want Anna to style her every day of her life! I did only one hair and makeup consultation, and that was with Anna.... Read More That was the only one I needed. My groom cried when he saw me, and in 4 years I have never seen him cry. All he kept saying was "you look so pretty!" He thought I was the most beautiful woman in the world, and that is thanks to Anna and her team.
---
Anna is Amazing
Reviewed on

3/25/2013
Elizabeth G
Anna did my hair and makeup for me and my 6 bridesmaids. The trial run was a great success and we really hit it off. Anna is very sweet, kind, and professional. She showed up on time the day of the wedding; set up and even had us done on time even if the girls were dragging... Read More their feet. She is worth every penny including transportation fees. I have very thin straight hair that doesn't like to do anything but fall flat. For my wedding I wanted a half up half down curl and for the trial run my hair fell a little flat when I got home so Anna and I tweaked my hair recipe. My hair has never stayed so beautiful and held a curl for more than 4 hours. For my wedding it stayed gorgeous for over 8 hours including several hours of dancing. I have already recommend Anna to several of my friends who are getting married soon.
---
GREAT EXCELLENT WONDERFUL!
Reviewed on

2/21/2012
Rowena B
This mobile hairstyling and makeup company is amazing...we used them for my best friend, my sister and now my wedding. They go to wherever you need them to go the day of your event and do your hair and makeup flawlessly! They are very personable people and professional! I... Read More highly recommend them!
---
Anna is awesome!
Reviewed on

12/05/2011
Kelly H
Anna traveled down to Key Largo for my wedding. My mother, bridesmaids, and I had our hair done and four of us had our makeup done as well. She brought someone with her to ensure that everything would be finished in a timely manner. She does amazing work and we all looked... Read More beautiful. Her hairstyles were so pretty and soft and even withstood the Florida Keys sea breeze. I got the air brush and my skin looked flawless. Her eye make up was a work of art, my eyes popped and looked gorgeous. My father made a comment that my mother looked as beautiful as the day they got married to each other :)It was so awesome to get ready with all of the girls and they made us all feel so comfortable. I would recommend Anna to anyone. Thanks for making me feel like a princess on my wedding day!
---
LOVED HER!
Reviewed on

12/02/2011
Savi S
Anna did an amazing job!! My bridesmaids and mom looked gorgeous! She undertood my vision for my wedding. Very nice working with her.
---
Anna is a doll
Reviewed on

1/27/2011
Kristin C
I was searching forever for a makeup person. Eventually I thought I would just do it myself. My friend and hairstylist Jenn said I did a wedding with this girl and she is great. I met with Anna and she was great! I saw her former work and we talked about what I wanted. Then... Read More what she thought might look good. She has her own makeup line so I got to buy some of the great stuff as well. She performed the hair for some of the bridesmaids and my moms makeup too. I have to say I have never seen everyone look so amazing. I felt more beautiful then ever in my life. My husband was stunned and said so. It was fantastic.
---
Excellent Service!
Reviewed on

5/26/2010
Kristy F
Anna was truly amazing. My hair and makeup were flawless. She also did my mom and sister's hair which turned out perfect. She is very sweet and even brings along music to relax her brides.
---
Fabulous!
Reviewed on

5/26/2010
Lindsay W
Mobile Make-up and Hair did an absolute fabulous job on all the up-do's and make-up for my wedding. Everyone looked beautiful. The hair came out exactly how the girls wanted and so did the make-up. I would recommend Mobile Make-up to anyone.
---