Home

Modern Frames Photography
About this Vendor
I love taking photos of people in love!
Hi! I'm Eric. I'm a documentary/candid/photo-journalistic wedding photographer, with a love for some epic and awesome portraits thrown in! I don't have much to say, but if you like my photos, email me or call me and let's chat about booking your wedding to be shot by me :-)
Details
Artistic, Documentary, Dramatic, Lifestyle, Modern
Bridal Portraits, Day After Session, Engagement, Trash The Dress
Getting Engaged, After Party, Rehearsals + Parties, Wedding
Destination Wedding Packages, Destination Weddings, Digital Files, Online Proofing, Photo, Printed Enlargements, Second Shooter Available, Social Media Sharing, Wedding Albums, Photo + Video

Contact Info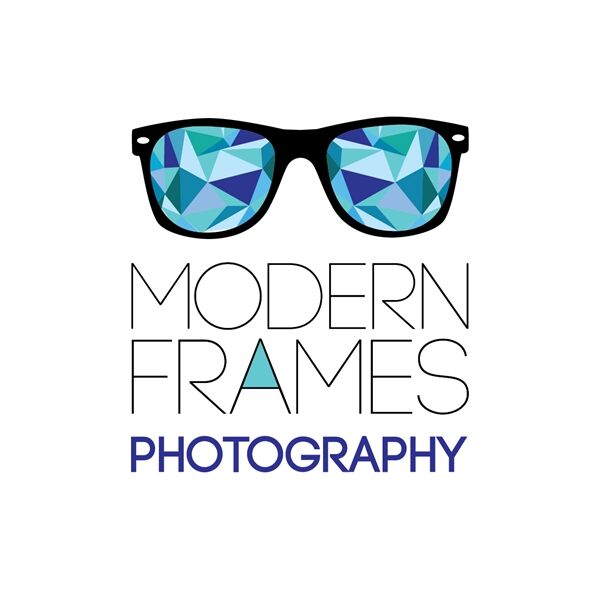 Reviewed on

4/15/2018
Aja C
We met with Eric for coffee in DC to see if he would be the perfect fit as our photographer. Speaking and working with Eric was so easy and seamless! Our engagement photos were amazing; we felt so comfortable and loved that he was able to capture the small moments of our... Read More everyday life. The edits came out beautifully, and all of our friends and family couldn't stop talking about them. The wedding was a whole new journey. There were so many moments we weren't able to witness ourself the day of; and Eric was able to capture most of those for us. My wife and I wanted to have a private moment alone for the first look. Eric coordinated with our wedding planner and party to get us on the roof without seeing each other. Now, we are able to relive the moment over and over again from every angle! We can't wait to submit our wedding photos to The Knot and we are super confident in the beautiful images provided to us by Eric! He was the best vendor we had, and if we had to do it again , we would choose him without hesitation.
---
Reviewed on

4/08/2018
Tal K
5 Stars isn't enough!! In less than a week Eric had the photos ready from our daughter's wedding. We connected the laptop to the TV, told Google Home to play 'wedding music' and started the slide show. For over an hour we laughed, we cried, we went awwwh and over and over again... Read More we commented on the amazing photos and moments captured. From the girls getting ready in the Bridal Suite to the First Look, through the Wedding and the party, they caught so many wonderful moments and angles and beautiful colors. We'll be able to re-live those moments over and over again thanks to Eric. Call them - You're going to be happy you did!
---
Reviewed on

11/27/2017
Kate D
Eric was amazing! We wanted someone that was passionate about photography but was also matched our personalities. We definitely got that with Modern Frames Photography. It was Eric's first time shooting at our venue but he got there early to look around, was open to any pictures... Read More we wanted (we took an awesome one on a rock wall), and wasn't in your face but got the shots we wanted. Eric had said it would be 4-6 weeks to get our pictures but delivered much sooner (and we were so excited to share with family and friends sooner than we thought). Our family and friends all loved Eric and he seemed to genuinely enjoy himself as well, it didn't seem like just another job to him. When we got our pictures we were amazed at how just one person could be everywhere! Looking at pictures of our ceremony seems like there were three of Eric. He got so many different shots but never once seemed like a distraction as he was moving around. Eric was perfect for us and we couldn't be happier with the end products.
---
Reviewed on

4/11/2018
Eve K
My fiance and I were a bit unsure when we started looking for a photographer. Neither of us particularly enjoy being in front of the camera so we were looking for something a little more natural. Eric was a perfect fit from the start for us. He helped us feel relaxed and... Read More comfortable with all of our photos. We never felt like we were posing unnaturally or in a forced manner. The engagement shoot we did with him was a fun morning and made us both very confident that he would do great for the actual wedding. The day of the wedding him and his wife seemed to get shots of everything and everyone there and they captured some fantastic moments, from the early morning preparations to last call. The shot list we prepared with him before the wedding made sure we didn't spend too much time on staged photos and could enjoy just being with our guests. Getting the finalized product just a few weeks after the wedding was a great way to relive the memories all over again. Eric and Alisa helped make sure we'll always be able to enjoy a really memorable day, they're a terrific choice.
---
Reviewed on

11/22/2017
Rachel W
We cannot say enough great things about this guy! Eric was a fantastic photographer, and really added something special to our day We first met with Eric for a meetup at a coffee shop in Maryland to discuss his company, pricing, and what we were looking for in a photographer.... Read More After a few cups of coffee, and an hour or so later, we knew was hired. Not only was his photography style what we were looking for, but he's genuinely a cool guy to hang out with. When we first started planning I was a little skeptical about doing engagement photos, but I would HIGHLY recommend getting them done with Eric. We went to a rooftop in DC for the shoot, and it was so much fun! We wanted to go to a bar and take some more photos. The vibe and lighting unfortunately were not quite right, but we ended up hanging out for a drink and talking about life. We were so pumped for our big day, and after seeing the shots from the engagement shoot, we were even more stoked. Having the engagement session really let us see his style and what we could look forward to. On the big day it was great to work with Eric. He has a special way of being so much fun, but also unobtrusive to the group. He captures organic photos which really tells a story for your day. He was on the dance floor with us taking photos, and documented so many fun moments. When you're in the whirlwind of a wedding, you miss so many moments, and I am so thankful that he was there to catch them. If you want beautiful photographs that really show the life and love of your special day, Eric with Modern Frames Photography is your guy! We look forward to working with him in the future on capturing many more important occasions throughout our lives.
---
Reviewed on

10/17/2017
Courtney L
Eric and Alisa are SO amazing! We are so thankful we went with Modern Frames Photography for our engagement shoot at Rocky Mountain National Park, which was absolutely gorgeous. Even though my fiancé and I were nervous and felt a little silly at first, Eric and his lovely wife... Read More Alisa put us right at ease. They are professional, easy-going, and clearly know their trade. I honestly had no idea what to do or what we wanted (other than to have beautiful photos of course) and they came armed with tons of great ideas and suggestions. We got our photos back recently and were blown away by how amazing the shots turned out. I can't WAIT to plaster these all over social media! Not to mention our Save the Dates and Christmas cards :) Modern Frames is wonderful...like everyone else in these reviews, we cannot say enough good things!
---
Reviewed on

10/02/2017
Eric is phenomenal! He has a great personality and is very professional. His work is awesome and he really captures the moment. I loved all of my photos from my special day. I will highly recommend Eric to all of my friends and family.
---
Reviewed on

9/19/2017
Stacey D
I won a free engagement session from Modern Frames Photography at a wedding show I went to. When I contacted Eric, he was so nice and never made me feel bad about any ideas I had. He communicated back to me quickly and seemed excited for my fiance and I. When we did our... Read More pictures, Eric drove over an hour to meet with us and did great work. I absolutely love his photography style and how he didn't make us do anything that didn't come naturally. I am looking forward to him photographing our wedding!
---
Reviewed on

9/06/2017
P S
I cannot say enough nice things about Eric & Alisa. They photographed our engagement pics in Dublin, Ireland and they instantly put us at ease being friendly, positive and passionate. They managed to be professional and enthusiastic about taking our photos with a bit of a... Read More hands-off approach which is a fantastic combination and one which never felt imposing or intimidating. The photos all came out very natural and not staged which is exactly what we wanted, and they were always easy to reach and returned with the pictures very quickly. Can't recommend higher :)
---
Reviewed on

7/13/2017
Ashley J
I cannot say enough good things about Modern Frames Photography. I worked with Eric for my wedding, and he blew me away with his kindness, skill, and enthusiasm. His pictures were amazing (he sent us SO MANY great shots, and very quickly, I might add), and he is also skilled at... Read More making everyone feel comfortable with a photographer around even during personal moments (which I would assume is not easy!) He was prompt with his emails and genuinely loves being a wedding photographer. His enthusiasm is contagious. I always felt good and not stressed when dealing with Eric, which as many of you know, is not always the case when conversing with wedding vendors. Would recommend hiring him, hands down, and will personally use his services again next time we need a professional photographer for an event. I love all the pictures we got back! Thanks for everything!
---
Reviewed on

6/23/2017
Jenny M
My fiance and I chose Modern Frames Photography for our Wedding based on a friend's recommendation and their amazing portfolio! Our Wedding is not until November, but we recently received the photos from our Engagement session. Eric was so fun and enthusiastic the entire time in... Read More sweltering heat! He made us feel so comfortable and really got us even more excited! Also, he was super speedy and responsive with communicating and getting the photos back to us. The photos are A M A Z I N G - I am truly blown away! I am extra confident Eric will exceed our expectations again with the actual Wedding photos!
---
Reviewed on

5/29/2017
Lisa W
My Fiance and I met Eric and Alisa in Kauai while vacationing this summer. Funny enough, as we all sat around the jacuzzi getting to know one another we announced our new engagement to them and they announced they were wedding photographers! As time went on, they asked if we... Read More would enjoy some Engagement Photos while in Hawaii. Of course we said YES and the rest is history. Eric scoped out a beach that had many different elements to add to the pictures...bluffs overlooking the beautiful ocean, sand, rocks, wood pieces, and even a heart made of stones from a previous wedding on the beach! The pictures turned out AMAZING and if it's in the budget we will be flying them to California to document our very special day next Summer. Thank you Eric and Alisa! You are the best!!! Lisa and Mark
---
Reviewed on

4/17/2017
Rebecca C
Photography was a top priority for my fiancé and me. I was a little nervous about choosing an "up-and-coming" photography team, but we loved the images we saw on the Modern Frames website (and the price was too good to pass up). Let me tell you, hiring them was one of the best... Read More decisions we made, and I would do it again in a heartbeat! Communication/Responsiveness: Eric wrote back to our initial email *ten minutes* after we sent it (!), confirming he and Alisa were free on our date and suggesting we schedule a Skype meeting. They were super responsive to all of our questions and concerns. They got our engagement photos back to us in less than 2 weeks, and our wedding photos in 3 weeks. Personality: Eric and Alisa are really nice people and a ton of fun to be around! They made us feel comfortable in front of the camera, and they were down for all of my crazy requests (like a giant group shot with every guest at the wedding). The Photos: SO GOOD. We wanted pictures that would capture the feel of the day, rather than looking like a magazine shoot, and that's exactly what we got. My aunt and uncle dancing, grinning ear to ear. My friend's two-year-old stealing the show in his tiny bow tie and suspenders. Us attempting to cut the cake and getting the knife stuck. All of the people we love in one place, smiling, dancing, talking, and having a great time - they captured it perfectly. (We also did formal portraits and family group shots, which turned out great as well.) I'm so glad we chose Eric and Alisa - the process of working with them was great, and the results were phenomenal. I highly recommend them.
---
Reviewed on

12/31/2016
Rita S
Eric and Alisa were amazing!!!! My fiance Krshna used them to capture his proposal to me on the rooftop of the Kennedy Center. It was a gorgeous day and the sun was just setting. They captured every raw and candid shot you could ever imagine wanting for your special day. Looking... Read More back at these photos, I can feel the emotions my fiance and I felt and the happiness of our friends and family who were there to celebrate with us. Eric and Alisa told us exactly what to do and made the process easy, not to mention they were genuinely so thrilled for us! They were patient and personal and stayed extra time just to get all the shots. And they even got us our photos within the week! I have booked them for all of our wedding events which will have over 500 people!!. They are truly awesome and you'll love the photos!!
---
Reviewed on

12/22/2016
Dan D
Eric and Alisa found us via our post on Craigslist looking for a photographer for our wedding. Of all the replies we received, the work that these two accomplish stood out as the most romantic and personal of all of them. They were extremely easy to work with, and very... Read More understanding of what it was we wanted. They did our engagement shoot and the images they captured still amaze us to this day. By far though, the work they did on our wedding captured the emotion, the feeling, and the love of our special day. More than anything in the world, I could never find enough words to praise the work Eric and Alisa did for us. I strongly recommend Modern Frames for any photography work you need done. These two are an artistic pairing that you would be doing yourself a favor to have.
---
Reviewed on

10/15/2016
Mary Y
We loved working with Eric and Alisa! We conducted several photographer interviews, but most were so expensive, and with a limited budget, it was hard to find someone with passion, a good eye, and flexibility. We found all those with Modern Frames Photography. Our initial... Read More meeting was laid back but comprehensive. The engagement session was fantastic, and Eric & Alisa made us feel like the only clients they had. And our wedding day was wonderful. I can't wait to see the photos!
---
Meet The Owner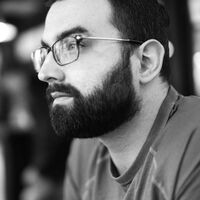 Eric
I absolutely love getting to be a part of a couple's wedding day. It's likely the happiest they have ever been (or definitely top 3!) in their lives so far, and being able to be around all that happiness--not only from my clients, but their families as well--is what I live for! In my down time I like to hang with my wife, Alisa (you may see her second-shooting your wedding, but she also makes everything on the website look pretty!), and our little pup, Jinx! We (not including the dog) are huge fans of coffee, craft beer, wine, and mac and cheese!