Home

Modern Moments
About this Vendor
intimate.stylish.timeless.
Who cares what what Pinterest's idea of a perfect wedding looks like? Let's create a day filled with everything you want and nothing you don't! We want to do whatever it takes to pull off a dream wedding for you, working behind the scenes to ensure a smooth and stress-free experience.
Details
Engagement Party, After Party, Bridal Luncheon, Day After Brunch, Rehearsal Dinner, Rehearsals + Parties, Ceremony, Cocktail Hour, Reception, Rehearsal, Wedding
Destination Wedding Planning, Destination Weddings, A la Carte Wedding Planning, Budgeting, Day-Of Coordination, Full Service Wedding Planning, Planning
Contact Info

Austin, San Antonio, and the Hill Country
Modern Moments and Wes are awesome!
Reviewed on

4/16/2014
Louise H
When I first started planning my wedding, I didn't think I would need a coordinator and hesitated for a long time but I couldn't have been more wrong! Wes of Modern Moments is awesome. She is laid back and easy going but at the same time extremely detail oriented and made my day go off without a hitch! I could not have had the wedding I did, without her. She planned every event on the day of, down to the minute, helped cue each and every one of my vendors and allowed me to relax on the day of my wedding! I felt like I was all over the place in my decisions before I hired Wes and she helped me make final decisions and narrow down vendors. No question was too small or big for Modern Moments. They have heard it all and are quick to answer anything that may arise. Wes set up all of my decorations exactly the way I wanted them and took them down at the end of the evening, so I didn't have to worry about a thing. I may still be in planning mode if Wes had not come along as she helped me to make decisions! I had complete trust in Wes and knew anything that may come up would be handled impeccably by her and it most certainly was. Just not having to worry about little things on the day of the wedding was so worth it! We received so many compliments on what a beautiful wedding we had! Don't hesitate to hire Wes if you are looking for a wedding planner!
---
One of the best investments we made
Reviewed on

5/28/2014
B S
I was planning a tiny wedding with a relatively tiny budget, so the cost of a "day of" coordinator was a really big chunk of my budget. On the other hand, I had done enough events for work to know that I wouldn't be relaxed if there wasn't someone else to be in charge of making sure everything worked. I was very conflicted. But I decided to take the plunge and hire Wes to help me, and I am sooo glad I did. Luckily I was also able to take advantage of a special she was running the month I signed up. I really appreciated Wes' advice and suggestions about the industry, vendors, planning, and everything. I also appreciated the fact that she always responded right away when I had questions. By the time the big day arrived I felt totally prepared. I also had trouble with one important vendor, and Wes really helped me address the issues. She was professional but assertive on my behalf. She really has style. Wes assigned Rachel to be my coordinator for the wedding itself,and she did a great job. We were running late in the beginning because the decor and my hair took longer than anticipated, and because I left the rings on the coffee table at home, but Rachel was calm and on top of it through the adjustments and changes. To be clear, the lateness had nothing to do with her. We also had 2 different surprise performers at the reception, and Rachel coordinated their entrances and everything just perfectly. I was able to relax and be totally in the moment. At brunch the next morning my best friend and my mother commented on how great Rachel was and how they could relax since she was taking care of everything, which is exactly what I wanted. The catering staff also commented on what a difference it makes to work with "good people." Everything went off without a hitch and surpassed even my greatest expectations. In short, working with Modern Moments was one of the best decisions we made as we planned the wedding. Looking back, if I had to choose between having a great "day of" coordinator like Modern Moments or scaling down some of the decor or cutting cost in some other way, I wold definitely choose Modern Moments. Nothing can compare to getting to fully experience your wedding without having to worry about anything.
---
Amazing
Reviewed on

1/04/2013
Kinski L
After meeting with several well-known Austin wedding planners, my husband and I knew that we wanted to work with Wes immediately after meeting with her. Unlike other wedding planners, she completely blew us away during our initial meeting. She impressed us with her professionalism and knowledge of the business. She was highly-organized and meticulous, and her approach and process matched up perfect with what we had been looking for in our planner. Moreover, Wes's demeanor exuded confidence and control, which made us feel extremely comfortable. Her excellent organizational skills and keen attention to detail took form as we approached our wedding day. She took charge of all the details of our wedding - removing the stress and burden from our shoulders, allowing us to enjoy those precious moments leading up to and on our magical wedding day. Our wedding day went without a single glitch. She planned everything down to the minute, and she made sure everything ran like clockwork - from coordinating with the Four Seasons staff to tasking, overseeing and cueing our vendors. On our big day, we were able to enjoy the memorable moments with each other, our family and friends. We highly recommend that you use Wes and Modern Moments to plan and coordinate your big day. Take it from us...you'll be glad you did!
---
Reviewed on

7/13/2015
Kiley R
I knew I wanted a Day of Coordinator but after we set our date, I knew I needed more, which led me to Wes, with Modern Moments, the perfect person! She met with me, my parents and my husband multiple times leading up to the wedding. She was always well organized and had us on a schedule that helped us to stay on track. I am a big planner and she knew that so she was always reassuring that we had time and were right where we needed to be :) She left us with action items and was always super responsive to questions or requests. On the day of the wedding, I knew that everything was going to work out great having Wes and her assistant there. She helped coordinate our vendors, family, wedding party, etc and we (including my parents) didn't have to worry about a thing. Our wedding day/night was amazing, just as it should have been. We could have not been more happy with our choice to use Wes and Modern Moments, they were wonderful. Thanks again, Wes!
---
Reviewed on

6/26/2015
We hired Modern Moments for day of coordination for our wedding at Star Hill Ranch in April. My husband and I had planned everything and were very organized, but we knew we would need someone to run the show on the day of the wedding. Boy, did Wes and Mary at Modern Moments deliver! We met with them a few times before the wedding, and they really helped us nail down all of our last minute concerns. At every meeting Wes would have a detailed agenda, and a lot of questions to help us finalize whatever else needed to be done. She offered suggestions if we had questions, but her goal was really just to make sure that our vision came to life. Mary and another assistant were present on the wedding day to coordinate everything. Mary was very professional, and no matter what happened, she made sure that our needs were met and that the day was going according to our plan. At one point my mom asked Mary to change something during the reception, and Mary very graciously told her no, and just kept everything running on our pre-set schedule. My husband and I were so pleased with everything about Modern Moments and we would highly recommend them!
---
Reviewed on

6/20/2015
Wes and Mary from Modern Moments were absolutely fantastic! I'm definitely a Type-A person, so I wanted to plan out most of my wedding details with my groom instead of using planners to help us make decisions. We did tons of research to find a group that had flexible time rates (we were hoping for help in the home stretch, starting a month out) who would guide us but ultimately let us take charge of what we wanted. Wes and Mary did just that! They went over details with us to be sure that we had a plan for all of the big ticket items, which helped us remember certain aspects to the wedding (like having a rain plan - which was huge, since we ended up having to use ours!) Even though we only set up time to work with them during the month of the wedding, Wes and Mary both let us email them with questions and even met with us once well before the month-of, which made us feel very taken care of and very confident in the team. Wes especially made us feel like we had an advocate as we coordinated with tons of different vendors, which helped lower stress levels considerably! The day of the wedding, Mary made sure that our venue looked absolutely beautiful, ensured that the different transitions happened seamlessly, protected my groom and I while we ate our dinner privately, and overall was just stupendous. Couldn't recommend Modern Moments more highly!
---
Reviewed on

6/15/2015
Kasey L
My husband and I were very happy with Modern Moments! Wes was there to help throughout the entire planning process; she always had good recommendations for vendors and helped me to narrow things down. She was always quick to respond to email or text, which was greatly appreciated! She was also very flexible with our approximately monthly meetings, agreeing to meet later in the day after work or weekends so that we didn't need to take time off of work. I am a pretty organized person, so I loved the detailed timelines and to do lists that she made for us. Very helpful! Kristina was our day of coordinator, and she was also fantastic. She had a lot of good ideas and was able to make decisions on the go the day of the wedding without needing to ask me/my mom/my husband. She and her assistants always seemed to be right there when one of us needed something. We were very happy!
---
Reviewed on

6/09/2015
Kim P
I would never have been able to sane during wedding planning without Wes and her team. Modern Moments gave fantastic recommendations for vendors and We seemed to know exactly what I wanted. Despite the ceremony being brought inside due to a cold rain, the night was absolutely beautiful, intimate and cozy. We received so many compliments from our family and friends. With the help of Modern Moments, my husband and I had our dream wedding. I would HIGHLY recommend Wes and her team at Modern Moments to any bride and groom needing planning help!
---
Reviewed on

6/09/2015
Kim P
I would never have been able to sane during wedding planning without Wes and her team. Modern Moments gave fantastic recommendations for vendors and We seemed to know exactly what I wanted. Despite the ceremony being brought inside due to a cold rain, the night was absolutely beautiful, intimate and cozy. We received so many compliments from our family and friends. With the help of Modern Moments, my husband and I had our dream wedding. I would HIGHLY recommend Wes and her team at Modern Moments to any bride and groom needing planning help!
---
Amazing, stunning, beautiful!
Reviewed on

3/02/2015
Ashley S
Wes did an absolutely amazing job. She helped everything come together and execute my perfect vision. She made sure that everything went smoothly and stayed on her feet the whole night, even being 7 months pregnant. I am so happy with the hard work she and her assistant did. I couldn't have asked for anything more!
---
So helpful!
Reviewed on

10/03/2014
Abby L
We hired Wes as our "day of" wedding planner, just so we could relax on the day and not worry about anything. Not only was she great on the day of the wedding, handling absolutely everything, she was great about answering all of our questions leading up to the day! I couldn't imagine doing it all without her and would definitely recommend her to any couple looking for a stress-free day!
---
Modern Moments Is Amazing
Reviewed on

10/03/2014
Sarah W
I cannot say enough wonderful things about Modern Moments. My wedding planner, Kristina Even, was simply perfect. She was ALWAYS there for me when when I needed her advice, had any questions, etc. She was very detailed oriented with the design and layout of my wedding, her correspondence with my vendors, and most importantly,the day of schedule. Kristina has truly found her calling in a career-I honestly do not know what I would have done without her. Modern Moments took care of EVERYTHING leading up to my wedding and on the day of so I could relax and enjoy my wedding day-stress free. :) My advice to any future bride contemplating on hiring a wedding planner: Do it! I promise, you will not regret it for a second. Planning your wedding is supposed to be fun and stress free, and as a bride, on your wedding day- the only thoughts that should be running through your mind is the fact that this is, without a doubt, the best day of your life. I cannot tell you how grateful I was to have Modern Moments there for my wedding, allowing me to have a completely worry free day and night. Modern Moments is simply the best, and I HIGHLY recommend hiring them! -Sarah W. Bullock
---
If you need planning help, I highly recommend!
Reviewed on

8/24/2014
Kimberly C
We needed a Day Of Coordinator but Wes, at Modern Moments, was much more than that. She met with us a few times leading up to the big day, was incredibly organized, and helped us to think through moments and scenarios we hadn't even considered. She left us with action items and followed-up to help keep us on track. On the day of the wedding, I had no worries. I felt really good about our planning but also felt confident that if any issues came up, Wes would be able to take care of them. Our wedding day was amazing. I had so much fun and didn't spend a moment worrying about what should be happening, when. I just enjoyed myself. Thanks Wes!
---
Smooth Sailing
Reviewed on

7/27/2014
Susan F
Wes and her team kept our Wedding running smoothly. She was easy to work with and had everything organized, but was never pushy. Her vendor recommendations were also very helpful. One of the best things that she did, was she was there when she was needed, and out of the way when she was not needed! Having Wes as the wedding coordinator, was the best thing that we could have asked for that we did not know we needed until after the wedding. We were able to enjoy our wedding, knowing that all the details were being handled by an extremely professional team!
---
Best Wedding Coordinator You'll Ever Have
Reviewed on

4/22/2014
Jason F
As the groom, and active planner/organizer of a recent wedding in Austin, I cannot praise enough the professional, patient, and detail-oriented day of coordination conducted by Wes and her team at Modern Moments. For those who respect attention to detail, follow-up, and organization, you truly can't do better than Wes. She never ceased to amaze me with how on top of the ball she was, how gracious she was with her time, and her ability to think of things we may have forgotten. Our wedding was spectacular in no small part to her efforts. It doesn't get better than this.
---
What a great team!!!
Reviewed on

3/10/2014
A J
I hired Modern Moments to help me coordinate my wedding a few months ago. The entire team was friendly, professional, quick to reply, and a pleasure to work with on my wedding day. I loved how confident they were when giving advice and they answered all the questions I had throughout the planning process. I was able to ask them for vendor recommendations, etiquette advice, and had them talk me off the ledge a few times! Had I initially known what a great asset they would be, I would have hired them to help me with wedding planning and taken a LOT of stress off my plate. I have a few friends getting married soon, and I will without a doubt recommend that they use Modern Moments!
---
Made Our Wedding A Breeze
Reviewed on

3/08/2014
Sarah J
Modern Moments was the perfect choice for keeping me stress free for my big day. They completely understood everything I wanted and helped make my visions a reality. It was well worth the money spent and I'd highly recommend anyone on the fence about hiring Modern Moments, do it, you'll be glad you did.
---
Couldn't Be Happier
Reviewed on

2/18/2014
Matthew H
Kristina and her assistant exceeded our expectations. We met several times prior to the wedding to coordinate everything for the day of. We know they did an amazing job because we were able to fully enjoy our big day. If any problems arose, we certainly didn't know about it. It was money well spent and I will be recommending their services to my friends with upcoming weddings!
---
Modern Moments is the Best!
Reviewed on

12/03/2013
Acalia M
I had Kristina help me with my wedding in October for day of services. I was very specific in my details and what I wanted to happen on our big day. Kristina met with me on multiple occasions to make sure she had every detail planned out. She took pictures and notes to make sure nothing would be missed. The day of my wedding was AMAZING!! She literally made my dreams and ideas come to life. It was everything I imagined and more. Our day was truly the best day of our lives and Kristina made it happen! I would 100% recommend her to plan your event!
---
Great Service! Highly Recommended.
Reviewed on

11/13/2013
Emily E
I had the pleasure of working with the owner of Modern Moments, and she was fantastic. As the Bride, I was extremely organized and had a definite idea of what I wanted my wedding day, ceremony and reception to be like; I just needed some guidance and assurance in the process of pulling everything together. From our initial meeting, I knew that this company was who I wanted planning my big day. They immediately "got" my vision and were able to provide me with ideas and suggestions, while staying in the bounds of what was realistic. I appreciated their honest feedback with my concerns, as some companies have been known to manipulate or lie in order to gain a customer. I also liked that they offer different packages depending on the amount of help needed, and the package we chose could not have been more perfect. They are "behind the scenes miracle workers!" Modern Moments was able to make my dream a reality, and I highly recommend them for anyone looking for a little (or a lot of) help planning a wedding.
---
Modern Moments Is A MUST!!
Reviewed on

9/05/2013
Laine C
When my husband and I began the process of wedding planning, it became very obvious very quickly that we were not cut out for it. We both have stressful, time consuming careers, and neither of us had the time or the energy to gush over our wedding for a year of our lives. After about a month in to our engagement, we were very much wishing we could take it all back and just elope. It was around that time that we hired Modern Moments to provide planning and day of coordinating services for us. It was, hands down, the best money we have ever spent. We owe so much of our wedding's astounding success to Wes. It exceeded our expectations in every possible way, and without her, it could have been a big mess. The planning services were a life saver. She helped us manage our time, our budget, and our expectations. We told her what we wanted, and no matter how vague our description was, she went out there found it for us. There were times when she answered emails within minutes. Every problem we ran into along the way was quickly, efficiently, and effectively solved by Wes. The day of coordinating services were exactly what thy should be... completely unnoticeable. I did not worry about a single thing from the moment I walked down the aisle to the moment my husband and I left the venue. It wasn't until the next day that I realized how much work was being done behind the scenes. Wes and her assistant were bouncing around all night putting out fires and ensuring that everything was running smoothly. We designed our table decor a certain way that just did not work, and during the set up process, Wes made a quick decision and fixed it. There was a little feedback coming from the speakers during dinner, but my husband saw Wes run across the venue to take care of it within seconds. We ran out of vodka very early in the evening. Not a single guest noticed because Wes sent her assistant to the liquor store to replenish the supply. There are countless examples of these ladies working their butts off to run the show, but no one knew. I did not do a single thing except enjoy the evening... not one thing. Not for a single second did I have to concern myself with whether or not something was going to happen as planned. I have nothing but incredible memories of my wedding; I had a blast. I was able to be completely present and enjoy the greatest day of my life, and I owe that to Modern Moments. Trust me, you do not want to go at it alone. If you are getting married in Austin, don't do it without Modern Moments!
---
Put Your Mind (and Your Mother) at Ease
Reviewed on

8/12/2013
Catherine C
If you're anything like me, you've been a bridesmaid a dozen (or more) times and your siblings are already married. There's a likelihood that your fiancé is in a similar boat. Perhaps you've sashayed down the isle, dried those tears, safety-pinned dresses, rearranged wonky flowers, run last-minute errands, and bombed a yard of plump mosquitoes with military aggression (in full hair and make-up). You've done your best to be the supportive best friend that sympathizes with what you might otherwise think is completely irrational bridal behavior. After what you've seen in the battlefield, the thought of planning your own wedding is... exhausting. You could say that our "know-it-all" attitudes made hiring Wes a leap of faith for my A-type, and very opinionated, family. Honestly, our collective ego was hesitant to pay money for something we thought we could easily handle on our own. A wise childhood friend of mine insisted we give Wes a call to investigate our options. After our first meeting, my mother was put to ease with Wes' calm demeanor, professionalism, and organization. Wes began by asking us a series of detailed questions about what we wanted our wedding to include. She continuously worked through the following months to fill in all of our minute-to-minute details. Wes periodically contacted our vendors to ensure everyone knew when and where to arrive. She confirmed what was expected and read through vendor contracts to help avoid confusion. When our wedding weekend finally arrived, I felt confident in the decisions we had made. Wes' continued confirmations helped me to take a deep breath and let go of a little control. I was able to focus on enjoying those rare and special moments as our families celebrated the newest chapter of our lives. Wes, and her employees, worked behind the scenes to ensure the proper timing of vendors, wedding party, and guests into a relatively seamless evening. Wes made sure my new husband and I made time to eat amidst our busy socializing. We had a separate table set aside in the upstairs balcony for a private dinner. We looked on with great pleasure as the band played, guests ate, and friends' hearty laughter mingled with the buzz of master storytellers. Wes performed as our "Master of Ceremonies," by announcing when the special dances and activities would occur. During the reception, she helped to move some food and gifts into our nearby condo. At the end of such a long night, it was nice to enjoy a late night snack as if it had arrived via magic delivery. Long story long, our wedding night was such a whirlwind of wonder, excitement, and pure elation! Looking back, my only other wish would have been to assign Modern Moments with more decoration duties so that we could spend more time with our families (my mother has historically assumed the interior decorator role). I am grateful to Wes, and her sidekicks, for all that they did for our special weekend. Without Modern Moments' efforts, we would have carried a much greater burden in planning. If you're like me, you hesitate to hire a coordinator because you think "I can do it all myself." Please consider taking my advice, put your ego in check, and contact Modern Moments. Put your mind (and your mother) at ease for the most memorable night of your life - complete with a relaxed husband and happy family. As far as I'm concerned, everything else is just icing on the cake!
---
We love Modern Moments!
Reviewed on

8/11/2013
Wes from Modern Moments was such a lifesaver for us! I don't know how we would have managed all the plans with vendors and the day of timeline without them!! Wes is available when you have a question, a change in plans, or any last minute ideas. There are so many details that I would not have remembered or even known about, that Wes advised us on. Wes was there to keep us on track without rushing us, which is so important on this busy day. In fact, our pastor mentioned to me how amazing her detailed schedule was for making the rehearsal and the ceremony run so smoothly. Our church does not have a wedding coordinator, so our pastor definitely was grateful for all of the hard work Wes put in to making the day go off without a hitch. Wes also noticed a big mistake on our groom's cake, which was the only thing that didn't happen exactly how we planned. (Everything else was awesome!). She went out of the way to contact the cake baker, with our approval throughout, to express her and our dissatisfaction with the way the cake turned out. It was so unexpected and thoroughly appreciated. I would definitely recommend Wes and the Modern Moments team to help you make your wedding dreams come to life!
---
Modern Moments: The Reason I had a wedding
Reviewed on

7/24/2013
My soon-to-be wife and I have 40+ hour a week jobs with exactly opposite schedules. We rarely get the opportunity to plan evenings out, let alone our dream wedding! Without our wedding planner (Wes Alazzawe), there is absolutely no way we would have gotten past picking a venue. For the last 4 months, Wes has been our guide, director, and close friend through the entire planning process. She took the initiative on literally everything that needed to get done, and eased us through it in an organized fashion. This included weekly status calls with us, thorough communication with all vendors/caterers, and even timely reminders of things we were slacking on! This really worked well for me, seeing as I am used to a fast-paced work environment with various projects and deadlines. Wes and Modern Moments allowed my Fiance and I to actually enjoy the planning process along with the wedding! Can't wait to recommend them!
---
Well taken care of!
Reviewed on

7/23/2013
Stephanie L
Hiring Modern Moments for my big day (big year!) was one of the smartest decisions I have ever made! If you want to avoid stress and have a blast planning the most important day of your life, you should do the same! Kristina handled my full planning and Wes and her great assistant Ariam took care of day of set up and coordination. They were all rock stars! Kristina has wonderful vision and really helped our dreams and ideas translate into a wedding that represented us 100%. When we came to her with the crazy idea of a "Chuckwagon themed dinner," she found the PERFECT vendor who came down all the way from Dallas! These girls pay attention to the details! The timeline was planned to a T which made the night flow beautifully and kept every guest entertained & happy the entire evening. Wes is fantastic at handling vendors, working under pressure, and quickly solving any hiccups that might arise. The venue was set up exactly how I had imagined and the night will go down as flawless in my book thanks to these ladies! Hire them!! They will take great care of you!
---
Meet The Owner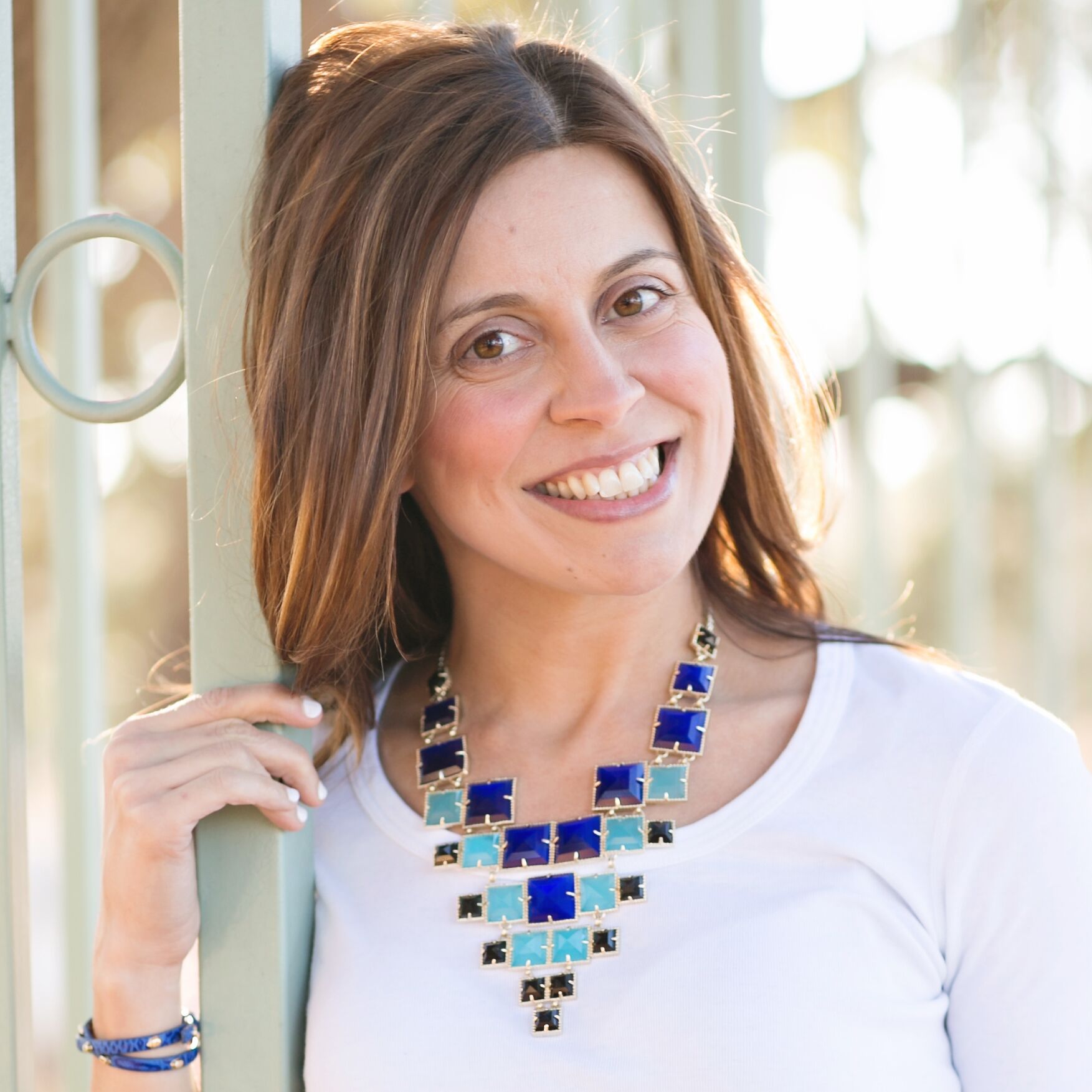 Wes Geffner
I founded Modern Moments over four years ago after I decided to pursue my passion in event planning. I am a proud alumni of the University of Texas' MBA program and leveraged the entrepreneurial education I got to start this business. Over the years, we have had lots of fun planning wedding both big and small. My team and I love what we do and all have backgrounds rich with event planning experience. Come and have fun with us as we help you plan the wedding you've always wanted!
Send Message