Home

Monte Cristo Ballroom, LLC
About this Vendor
'The Historic Monte Cristo Ballroom'
Classic elegance drawing on the influence of the Italian Renaissance is the hallmark of this historic property. Details such as the terrazzo floor, a stained glass skylight in the ballroom, Corinthian capitals and the Dorian frieze work are all stylized symbols of hospitality.
Amenities + Details
Amenities
Indoor Ceremony Area

Kosher Available

Liability Insurance

Liquor License

On the Water

Onsite Catering

Onsite Overnight Accommodations

Onsite Parking

Onsite Wedding Consultant

Outdoor Ceremony Area

Outdoor Reception Area

Outside Caterers Allowed

Site Fee

Tented Area

Valet Parking

Wheelchair Accessible
For more details about amenities, please message the Venue.
Banquet/Reception Hall, Mansion/Historic Site
Contact Info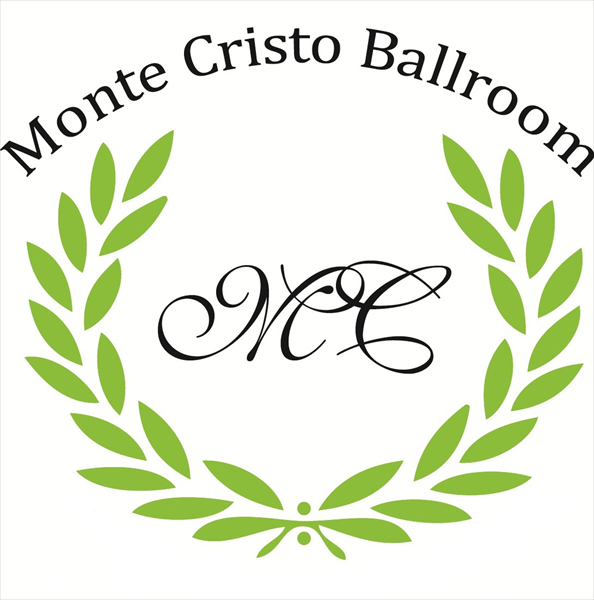 1507 Wall St, Everett, WA
Beautiful Venue, Perfect Day
Reviewed on

10/04/2013
Jessica C
I have all good things to say about my experience working with the Monte Cristo Ballroom for my wedding. As a military spouse I faced a lot of difficult planning issues and Monte Cristo's staff was so helpful and accommodating along the way. They were prompt replying to all of my questions even ones that were silly and simple. They also have a great pool of contacts and vendors. The venue itself is absolutely beautiful with tons of places for photos and tons of room for guests. The brides room was great and the groom also loved his space. The service the day of was wonderful. They even went out and got deodorant for one of the groomsman who had forgotten his! I never felt stressed or pressured the day of my wedding because Monte Cristo took care of everything. My day of coordinator was helpful and worked with my DJ to move everything along smoothly and I didn't even have to lift a finger. The food was delicious and all of the caterers and bar workers were professional and very helpful. This venue was well worth the cost and I couldn't be more satisfied with my service and experience. I have had numerous guest comment to me on how wonderful it was and how beautiful the location was. I focused on me all day and when I came out everything was finished and perfect. Huge praise for Monte Cristo. I would highly recommend them to anyone searching for a truly all inclusive venue.
---
My Dream Wedding Venue
Reviewed on

12/09/2013
Hilary B
Deciding on a venue is a very personal thing. I know I struggled while trying to find one. Let me tell you, the Monte Cristo Ballroom blew all the other venues out of the water! My finance and I fell in love with this charming, intimate, and classically elegant space. The attentive staff was just the icing on the cake. They were available and ready to help with any questions I had along the way and were spectacular on my wedding day. The owners are always around and even interact with the clients to ensure things are going well. Overall it has been a more pleasant experience than I ever could have wished for and I am so happy I went with them. I had the wedding of my dreams at Monte Cristo and the venue, food, and staff exceeded my expectations. I highly recommend Monte Cristo Ballroom.
---
Couldn't be happier
Reviewed on

12/07/2013
Heidi C
We just had our wedding at the Monte Cristo Ballroom and we could not be happier with the experience. I'm seriously struggling for words because I can't express how amazing everything was and how hard everyone there worked to ensure our dreams for the perfect wedding came true. From the first time we walked in and saw the beautiful foyer and ballroom we knew this was where we wanted to have our wedding. Thanks to the excellent recommendations from the Monte Cristo's complementary Vendor Meet and Greet, our DJ (Otto Olson), Officiant (Rev Ray), Cake (Cakewalk Shop) and Flowers (Stadium Flowers) were executed exactly to our wants and we were amazed how much everyone constantly exceeded our expectations, the fact that they were all familiar with the venue only made it better and easier. The day of could not have gone smoother. Jeff, our complimentary coordinator, was not only incredibly friendly and helpful but he made sure everything went exactly to our requests and was constantly making sure we had what we needed and that everything was going well. It really was thanks to his hard work that our day went better than we could have ever hoped. Like I said earlier, I really can't say enough good things about the Monte Cristo. The venue was beautiful, the food was delicious, the staff was amazing and constantly going above and beyond. Thank you for making our special day absolutely perfect.
---
Reviewed on

5/24/2015
Lanis G
I can't begin to say enough great things about the Ballroom. They made our wedding dreams reality and I have the best memories of our special day because of their phenomenol service and food. We both have mentioned we would love to have the whole experience again because of how wonderful everyone was (especially Tiemann!). Thank you for your hospitality and friendship through the entire process. Too bad I found the man of my dreams and I can't have the experience again. ;) P.S. I still have people mentioning the prime rib... And the leftovers you gave my husband and me didn't go to waste! We relished every single bite!
---
Reviewed on

5/07/2015
The venue was amazing!! They were so friendly and very professional. My family and friends loved the venue and the food. The best part was that it was affordable. They made wedding planning so easy for me!
---
The perfect venue: Monte Cristo Ballroom!
Reviewed on

4/21/2015
Nichole B
Not only was the venue gorgeous and the food absolutely delicious but the staff were amazing and incredibly helpful! We highly recommend this all inclusive venue. With our extremely busy schedules, finding time to plan a wedding was daunting but Monte Cristo Ballroom made it simple and convenient. We couldn't have imagined a better day and we are so glad we chose this venue for our special day...it couldn't have been more perfect!
---
Dream Come True!
Reviewed on

4/14/2015
Jeanette H
Our wedding last weekend was absolutely perfect! A dream come true! This was the only wedding venue we visited last February and we knew right away that this was where we wanted to get married. The day we signed our contracts and put in our deposit, they supplied us with a binder to keep us organized, a list of fantastic vendors (we didn't need much, considering the venue took care of just about everything), and they sent monthly emails to make sure we were feeling confident about the big day. When we got married this weekend, my husband(!!) and I couldn't have had a more perfect day. As I walked into the venue my butler took care of all my needs (including food and drinks before the wedding), everything was set up for us, our ceremony went off without a single mistake, cocktail was fun (the appetizers were delicious), all of the food during dinner was great, our in house DJ not only had a great selection of music prepared, but a wonderful personality that really added to our night, guests had a great time with the provided photobooth, and as we left our event with everything packed for us (including extra food and cake for later) we knew that our night was perfect and memorable for us and our guests. Not a single complaint! This venue exceeds expectations!
---
Absolutely Amazing!
Reviewed on

3/30/2015
I just had my wedding here in March of 2015. I could not be any happier! The wedding planning team was very accommodating to all my needs. The day of, I arrived stressed because we were running behind. Hilary, my wedding coordinator, said that everything will be fine and that she'd take care of it. All I ended up doing was staying in the Bride's vanity room, which is beautiful by the way, and just took care of myself. They helped run everything so smoothly. The entire staff was so professional and truly made it feel like it was "my day." They provided vendors for the cake, DJ, and invitations so that was a huge help. I'm still getting compliments on how amazing the food was and how beautiful the venue itself is. Everyone had such a good time! I highly recommend this venue to anyone who just wants to sit back and be a princess for a day. They will take such good care of you. Thank you Monte Cristo Ballroom!!!
---
Best Day of my Life!!!!
Reviewed on

3/22/2015
Alexa D
I was not ever one to picture my wedding day when I was younger so when the time came to decide where I would do so, the Monte Cristo Ballroom seemed like a good fit! Wow, was that the understatement of the year!!! They have helped me through the whole wedding process with such excellent ideas and great professionalism. My big day went off without a hitch and what an amazing feeling it was so just sit with my girls and be brought mimosas for hours! The butlers and staff handled everything, even going as far as going to get batteries for my lights when we forgot them! Our coordinator, Jessica, was so incredibly helpful and handled our large bridal party with ease. The food, oh the food... What an delectable display of a buffet... I have had so many guest tell me just how amazing the food was and that they couldn't stop eating it and I must concur. Having so many options was wonderful. The day flowed so well and the events were coordinated to a "T". The in house DJ Greg is just wonderful!!! He really gets involved with your vison and listens to your ideas. Everything flowed well with him as the master of ceremonies!! The grand exit was beautiful, we had bubbles and even the staff was above on the balcony blowing them so they would fall on us!!!!! It was honestly the best day of my life and I will remember the support and excellence this staff and facility has shown us. I will (and have) recommend this venue to ANYONE that is getting married. I have also had so many guests tell me its the best wedding they have been too, and mostly its all thanks to the Monte Cristo Ballroom :)
---
Fabulous Venue for a Wedding
Reviewed on

3/22/2015
The Monte Cristo Ballroom is absolutely beautiful! However, it's the staff, personal service and wonderful food that made it perfect for our son and now daughter's wedding! The beauty and elegance of the Ballroom is something out of a fairy tale. The amazing staff go above and beyond to make every element of "your day" the absolute best it can be. They were kind, professional, and on top of all aspects of all parts of the wedding. Truly fabulous! The transition from the actual wedding service, to dinner, to dancing the night away was seamless to all guests and even us parents. The staff did an exemplary job of getting it all done behind the scenes, but yet always there for everyone. We would highly recommend the Monte Cristo Ballroom for your upcoming wedding! You will not be disappointed.
---
JUST THE BEST
Reviewed on

3/22/2015
I was just a guest last night at the wedding of Scott and Alexa and I have been to many weddings in my life, but by fair the Monte Cristo Ballroom put on a feast to behold , the staff where very nice, helpful and very professional. Just the best venue I have ever been to thank you jock M.
---
Our Dream Wedding
Reviewed on

3/17/2015
This was the second wedding for both of us. We wanted our friends and family to celebrate our new life together without any problems or worries. We couldn't have imagined a more beautiful day. The service, food and level of professionalism couldn't have been better. We would highly recommend this venue!
---
Exquisite Venue, this should be your number one pick.
Reviewed on

3/15/2015
Geena L
Let me start by saying, book this venue. I am 100% dead serious. 2 years ago about, my fiance and I were not engaged yet. But I kept eying this venue, and it was nearing the time that I knew he was going to propose. I showed it to him, and how it is all inclusive. We decided to go see it, again before we were engaged. The number one thing that sold us on this place, or person I should say is the owner Chef Anthony. You could tell the love he has for this venue (he got married here as well!). But he also put so much care and amazing-ness into his food. That was the second thing that sold us, the food. The third thing, is the absolute beauty this venue is. It is exquisite. And let me tell you, you have amazing day of coordinators that help you along the way (Jessica and Hillary were absolutely amazing and made the most beautiful wedding come true for my husband and I.) I did not lift a single finger on the day of the wedding, and because of the instructions I laid out for the day of coordinators, I barely got asked any questions and when I did, it was easy to help nothing that was stressful. Not only that, but the groom gets a butler as well as I do, so if you don't want to see each other before the wedding, they are really your best friends. They make sure that you don't leave when the other is walking about, but they also get you anything you need. I had water served to me every time it looked like I was thirsty and it really made my day. I stepped out a few times to see the cake and decorations, and they were put together better than I ever expected or described to them. They really know what they are doing here from the last details to the food, to being SO accommodating and making sure everything runs smoothly. I loved being a bride here, and I got so many compliments from guests on this venue. "The coordinators are amazing!" "This place is beautiful" "They really know what they are doing here." And at the end of the night, everything was packed up for us and put back into our car. I also want to mention that I had guests tell me that at their wedding they never got any food at their own wedding and were too busy to eat. Monte Cristo made sure you got food, we were served, and we had plenty of food boxed up for us as well and two pieces of our cake. I cannot express enough how caring this venue is. Plus their photo booth they now have set up at the venue is amazing. If you are a bride or a groom, do yourself a favor and book this venue because planning your wedding will be an absolute breeze. Your wedding will be beautiful, like ours, and they will make sure that it runs smoothly, you are not stressed, and you have an amazing time.
---
Fantastic - So Easy for a Long Distance Bride.
Reviewed on

11/17/2014
Cara R
The Monte Cristo Ballroom in Everett was really the most beautiful and easy wedding I could have asked for. The team was fantastic, every one was always super polite, which is amazing! The place it's self is breath taking. The food we perfect, the vendors we worked with were all professional and on time. I Loved my wedding! There are some "cons" the rest room is across the venue from the bridal suite, HOWEVER I loved every time I went to use the restroom the place we more and more beautiful with my decor and flowers. STUNNING! My team that I had the privilege to work with I loved. All of them made me feel like I was family, getting married surrounded by people who really cared to make our wedding day great! I highly recommend The Monte Cristo, close parking, great people, easy, and BEAUTIFUL!! You won't regret it!
---
Stunning
Reviewed on

11/11/2014
Danai B
Monte Cristo staff are willing to help you every step of the way. My guests are still racing about the food and how smoothly everything went. Everything was better than I had imagined for my special day!
---
Amazing day!
Reviewed on

10/18/2014
Heather C
I could not have asked for a better wedding day! I got married on October 11th and everything the Monte Cristo Ballroom provided was absolutely fantastic. They were beyond helpful every step of the way and made wedding planning for my mom and I less stressful. When it came to the day of everything went smoothly without any bumps in the road. Our day of coordinator was simply wonderful. She made sure everything went according to plan. The food, of the food! It was so incredibly delicious! Every one of our guests went up for a second helping it was THAT good! We highly recommend the prime rib as it was the best we ever had! At the time we booked our venue the Monte Cristo did not have a Photo Booth available so we booked our own vendor. That night our vendor failed to show up leaving us without a Photo Booth. When our wedding coordinator found out she had the venue bring out their photo booth for us to use free of charge and totally made my night! Everything about the venue was just gorgeous. The bridal sweet was spectacular and the groom loved his room with all the games to play. All in all Monte Cristo was the perfect place for my wedding. Couldn't have asked for a better day!
---
September 21st,2014
Reviewed on

10/03/2014
Amy
My husband and I knew exactly what we wanted when It came down to our venue, we wanted to find a venue where we would have to do minimal to nothing as far as work on our wedding day.from the beginning I knew that the Monte Cristo was not like most venues. We went in for a tasting with my parents and from that point forward we knew we weren't going to have our wedding anywhere but the Monte Cristowe booked our wedding a little over a year ahead best because they are on a high demand. We personally didn't use the vouchers that came with the package because we wanted to use a different catering company for our cake and had different plans musically but they gave us the credit which was awesome!Hillary was awesome throughout the whole event and I bet all the coordinators there are really great but Hillary made that day unforgettable! From start to finish it went so well when I arrived I literally felt like Cindarella I had someone waiting on me people checking if things were to my liking and it was great! I had a total of six arrangements and that was more than enough to make the entire inside look great without spending a ton ln floral arrangements. We had 16 cylinder centerpieces which they helped with as well. The decorated them Monte Cristo with artificial flowers which at first I wasn't thrulled with the idea but it looked amazing! The buffet looked so well decorated and linens were definetly steamed! The wrinkles insight. Don't spend money on the wedding favors will use the candy buffet to our advantage and it was a great hit. Pricewise Monte Cristo is on the higher side of the scale but I would pay It all over again because the Monte Cristo is worth every single penny. They made my night unforgettable and I can guarantee they can make yours as well
---
BEST wedding experience ever!
Reviewed on

9/01/2014
First off, let me say I knew I was a difficult bride. I was a hot mess the entire wedding planning process, and I didn't make it any easier on myself by adding DIY super detailed decor. It also didn't help that all of our closest friends decided to all get married in the same four month summer period in 2014. I saw a lot go wrong in our friend's weddings, which made me pretty paranoid for our own. The Monte Cristo Ballroom humbly proved all my doubts wrong on August 30th, 2014. They executed our decor perfectly. The food was hands down the best wedding food I ever ate. The flow of the night was seemless. The staff treated our bridal party like royalty. Hillary (Hilary?), our day of coordinator, was SO detailed oriented and made us feel so comfortable leaving all the responsibilities in her hands. At our rehearsal dinner, I appreciated her focusing on the small things, like how the groomsmen should place their hands, and how fast we should be walking down the aisle. We chose the Monte Cristo Ballroom because they let us know they contracted with the best vendors are the most affordable prices, without compromising quality. ALL of that is entirely true. We're still on cloud nine over our wedding experience. Thank you so much, Monte Cristo, for making our wedding memorable for the rest of our lives.
---
My dream wedding!
Reviewed on

8/21/2014
Just got married here August 16th of this year. My wedding day was everything I dreamed of! The venue was perfect and beautiful the food is outstanding and out of this world and my wedding coordinator for the day Maddy, was the best coordinator I bride could ask for. The reasoning behind the 4 stars is because I had someone different every time I went in for an appt to help me and every time we went to see my table settings and talk decor, a different girl each time from the front desk had my table completely wrong and when I asked for something specific it was made out to seem like a huge deal so I was really nervous things were going to be a little off. But! The day of my rehearsal I met Maddy and I was so excited again for my wedding day! And she made everything flow and the team I had that day was accommodating and amazing and kept us very very very happy! They truly went above and beyond!! We left with smiles and tears because of them. I couldn't have asked for a better day!!!! It was seriously perfect! On point, on time, and beautiful. Thanks monte Cristo!
---
Best Wedding Venue in Washington! Delicious Food!
Reviewed on

8/03/2014
Laura R
We had our wedding here back in April 2014. It rocked! The food was delicious, the venue is beautiful, and the staff was attentive and professional. Everyone is still saying that it was the best wedding they've ever been to. The Monte Cristo Ballroom includes just about everything you need for a modern wedding. Whereas some spendy venues seem to want you to pay more to rent tables, chairs, sashes and linens, The Monte Cristo Ballroom includes these with about two dozen colour choices. Parking is easy for your guests as a large covered parking garage is just a block away. It's free to park on weekends, and I believe wedding guests can park free on Fridays as well, but don't quote me on that. Some things I would caution on: 1) The bathrooms are located on the opposite end of the venue from the bridal changing room. Pee before you get your hair and makeup done. I learned this the hard way! 2) Get everything in writing before you sign the contract. No one who provides a service likes scope creep, and this venue is no different. If it's not in the contract and not a standard service, good luck getting them to approve it. 3) No outside liquor. My husband wanted to give whiskey to his groomsmen as gifts and we got approval beforehand to bring it in, but they had to keep it behind the counter until after the wedding. 4) The acoustics are amazing. So amazing that I went deaf as soon as the DJ turned on the music. It isn't the venues fault the music was so loud, but keep that in mind when choosing your dance music. 5) Sunday weddings: This isn't really a venue issue as much as it is a Sunday wedding issue. People will leave much earlier on a Sunday than a Saturday, and the music has to be off earlier per city noise ordinance. If you're having a Sunday wedding don't do it too late. Many people are going to leave after the dinner because they have to work on Monday. We started at 3:30pm and lost half our guests before our first dance. Overall so much fun, so perfect! I'm craving their prime rib right now!
---
Would do it all over again....
Reviewed on

7/28/2014
Trang L
My husband and I fell in love with this gorgeous venue when we were there for our tour and tasting and signed the contract right away. We had our wedding on July 18, 2014 and the entire event was amazing and we would do it all over again. This venue is all-inclusive which makes it not only affordable, but also convenient with planning and organizing all the logistics since everything can be done at the same place. My husband and I had a few small surprises along the way during the planning process and sometimes the staff wasn't flexible or empathetic with our needs. However, Anthony stepped in and took care of things. He is understands and is accommodating. TIP: make sure you read your contract in full detail and get everything that you want written down before you sign it. The only thing that I didn't like was there wasn't a bathroom near the bridal changing room and the lights in the bar area could not be turned off/dimmed and we couldn't get music to play in there either. We truly enjoyed our wedding day and had so much fun. The decorations were beautiful, the food was excellent and the staff was attentive. It was great to have our own butlers and the doorman was a bonus too! All of our guests raved that it was one of the best weddings that they've been to and they all loved the food and had a wonderful time. Anthony and Tawana run a pretty tight ship and I highly recommend this venue to any couple who is looking for a beautiful venue that is a one-stop shop which provides great food and service. Thank you to Anthony, Tawana and the entire staff at the Monte Cristo Ballroom for making our day truly magical, memorable and fun for us and all of our guests! ;-)
---
Best Indoor Wedding Venue
Reviewed on

7/19/2014
Jessica R
Everything from the food to dressing rooms was amazing! All my guests loved their dinners and thought the venue was beautiful! My only critiques would be: 1. Not enough time to get ready in the morning--I wish i could have showed up earlier to start doing hair and makeup. 2. When my husband and I were told to do the cake cutting ceremony we were basically thrown to the wolves and had no idea what we were suppose to do, some direction would have been nice! 3. Again for the rehearsal dinner there was not much communication as to what we should be doing and we were rushed out of there because there was another rehearsal right after us--maybe they should not plan on having multiples on the same day... 4. A note about their "no outside liquor policy" should be known before hand--my husband bought a very nice bottle of scotch for him and his groomsman for right before the ceremony but it was taken away and never got to do his cheers. (He got it back at the end of the night) All in all, I would hands down recommend this venue to anyone who asks. It is a little pricey but I think it was mostly worth it!
---
In my opion the Monte Cristo Ballroom is the best venue in the NW
Reviewed on

7/17/2014
Kazie B
We had the best day of our lives at this venue. By far the best service we could ever ask for. The level of quality, service, food, attention to detail and staff resemble a 5 star restaurant. The most common response from our guests, was "Wow, the food was amazing" or "the service by the staff was nothing short of excellent." It was almost like every table of guests received their own server, they wine glasses were always kept full, and everyone was given special attention, especially my husband and I! I could never have asked for more, and am so thankful we chose this venue. Jessica our wedding coordinator and day of coordinator handled all the details and made my visions come true; the venue just shined and was exactly how I dreamt it would look. Oh and I must give acknowledgment to our butlers, as my poor gal had to go on a wild goose hunt for eyelash glue that my makeup artist forgot to bring. Thanks Monte Cristo!
---
An excellent wedding
Reviewed on

7/16/2014
Joe G
It all started with the planning. The Monte Cristo Ballroom staff was professional from day one. Our planner Jessica handled everything in a very professional manner. We chose this venue so that we could have everything under one roof. The venue is a gorgeous building in Everett, Washington and easy to get to. The whole night flowed seamlessly without a hitch. We will recommend this venue to anyone who is getting married. If you choose this place for your wedding, you will not be disappointed.
---
Love it
Reviewed on

7/11/2014
Deseree B
My husband decided a year and a half ago he wanted to be in the military, so we got married early and said we would have a real ceremony. This was the first venue I looked at and I loved it. Didn't need to look at another one, this was the place. The staff here are nice and friendly. Very helpful when I needed. Love the venue every time I look at pictures it made me excited for the big day. Really loved the certificates for the three vendors, it helped so much. It made everything easy for me, which was nice seeing that it was kind of a stressful year for my husband and I. It is such a gorgeous venue. And though we ending up getting confusion in the last week, they were helpful and were really nice and we got it all sorted out. The staff the day before and the day of were amazing nothing but nice things to say about them. It was the perfect day. All of the food was amazing especially during the dancing part everyone ate all of the food basically.
---
Send Message