Home

Monterey Beach House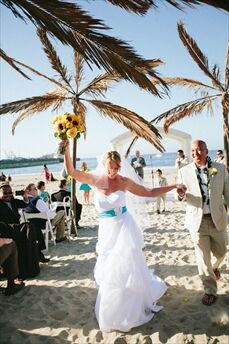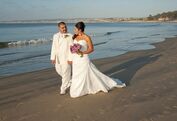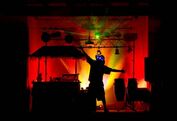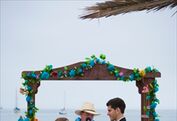 About this Vendor
Beach Wedding in Beautiful Monterey
Some of the most magical weddings in California are held right here in beautiful, peaceful Monterey. Monterey Beach Party offers unique ceremony and reception packages that will leave you to concentrate on the important things like saying, "I do".
Amenities + Details
Amenities
Handicap Accessible

Liability Insurance

Indoor

Outdoor - Not Covered

Reception Area
For more details about amenities, please message the Venue.
Ballroom, Waterfront, Beach
Bar + Drinks, Food + Catering, Service Staff
Contact Info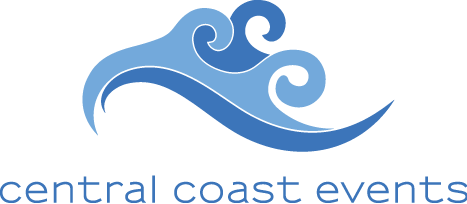 285 Figueroa Street, Monterey, CA
Absolutely Amazing!!!
Reviewed on

10/31/2011
Stacy W
I cannot thank the Monterey Beach Party enough for helping make my wedding absolutely amazing!!! I searched and searched the web for beach weddings in the Monterey area and finally Monterey Beach Party came up. I feel in love just from the website. My husband and I went... Read More there to check it out and it was exactly what we were looking for and more. We were invited to stay and watch a wedding going on that evening. We felt weird but they insisted we stay as the couple getting married had done the same thing. So we did. We were instantly treated as family. A table was set up outside away from the wedding going on, we were served food and the bride and groom even came out to say hello. Everything just felt SO right!!! So we booked it that next day....and we are so glad that we did. I will admit, I wasn't the easiest bride to deal with, it's my wedding I want it perfect…who doesn't?? I didn't hire a planner (in which I now HIGHLY suggest) so I was a bit stressed…. without getting into all those details, let's just say that the Monterey Beach Party put up with me in every which way and accommodated my needs, etc. They assured me that everything will be OK and will be everything I hoped and dreamed for…….and they were RIGHT! Our wedding was amazing. I wouldn't have changed a thing. I can honestly keep going and going on about this place, but I will stop here. I will end it with, if you are looking to possibly get married at the Monterey Beach Party, I say… DO IT… You will not regret it. I promise you this.
---
Best Day of Our Lives! 10.12.14
Reviewed on

10/27/2014
Becca D
Upon planning our dream wedding, Monterey Beach Party was the easiest choice we had to make. When visiting the location and meeting the faces behind name, our search for our perfect wedding venue quickly came to a halt. My husband was away for military training during the time... Read More of picking a venue. They were very patient with me, and allowed for me to discuss everything with my better half before making any decisions. As we were quickly approaching the wedding date, my husband and I were (and still are) nearing the end of our chiropractic school education as student Interns. That being said, we truly didn't have a lot of time to dedicate to the "wedding planning" department. With all the little details that arose, Kati Enea was perfect at portraying our vision to their amazing team. We had many out-of-town guests who all said that this was the most relaxed and fun wedding they had been to in a long time. Our wedding began with my husband surprising me with a San Francisco type trolley picking the girls up from where we were getting ready, and the guys being able to hear the horn of this trolley the entire way to the venue. Upon arriving at the venue, everything was set up perfectly. The colors were spot-on, and everything was exactly how we imagined it to look (Thank you Anne-Marie and your staff). The weather was phenomenal (Oct. 12th, 2014) as Kati "promised." The sun was shining, and as Kelley was reading a poem about tides and waves, a giant wave broke in the background as if on cue. Onwards from the ceremony, the guests were welcomed back to the venue during cocktail hour for chips & salsa, and sangria while we took pictures. Beachcomber Kelley welcomed us into the venue with a very creative and personalized spin that was entertaining and a hit! The food was remarkable, and the serving staff was very polite. After dinner and dancing, the outside ceremony was transformed to BBQ pits for some s'mores around the campfire. They have everything available on site of which made it all super easy to pull off. If they don't have something that you require, they do all the grunt work, and make it happen. Stumbling across their webpage was the best thing to have happened when trying to pull off a wedding of this caliper in 6 months. The price was right, and the service was even better! Beachcomber Kelley was an absolute riot to work with as our Officiant and DJ. Prior to the wedding, he would call me just to make sure that we were doing ok with all the planning. He went above and beyond what his duties are in more than one way. He helped coordinate my mom being able to play the piano while I walked down the isle. This was very special to us both. I told him that if he required any extra cable hook-ups that I would purchase these for him. Instead, he insisted that he would personally pick up these items at no expense to us. He is always in a happy mood, and always brightened my day after talking to him. He truly made Josh and I feel special, and aided in how magical the day was overall. He is fantastic in sensing what the family dynamic may be, and keeps everyone busy with the attention always on the bride and groom. As a DJ, he played all the songs we were hoping for, and filled up the rest of the night with tracks of similar genre and style. This made it super easy for us! We felt home, away from home. Thank you to Monterey Beach Party & Beachcomber Kelley!
---
Great location- so-so execution
Reviewed on

5/20/2014
Karlee N
This was the only venue my husband and I considered. I liked that they took care of food, officiant, decorations, etc. Made planning pretty easy. However it seemed very rushed at the very end (the last 2 weeks before the wedding, it seemed like I had to talk to someone from the... Read More venue 2 times a day, every day- I don't know if that's good or bad). Questions I had asked 3 months earlier were being asked again by them because they didn't note the answers given etc. A little dis-organized the day of- no one there to help us with the cake cutting (our awesome photographer helped!!), "forgot" to do the bouquet toss and garter toss, etc. Also some charges changed between when we booked and when final payment was due- but after pointing out that our initial contract did not include those charges, they were fixed. But overall, the night was amazing and I am glad we picked the venue.
---
Best Day Ever
Reviewed on

2/20/2013
Sarah H
I'm a little behind in writing this, but with wedding season in high gear, I had to share! My husband and I were married here on June 16, 2012! I could never say enough good things about the staff at Monterey Beach Party. I worked mostly with Taylor and Kelley, but everyone is... Read More seriously just THE BEST! We were planning our wedding from Colorado, and so my in-laws actually went to visit the beach house for us before we reserved it for our wedding. They immediately loved everyone there. They treated them just as if my husband and I were there looking at the place ourselves. The ceremony was perfect, and Kelley did such a wonderful job letting us incorporate our own touches. His ceremony is beautiful though, and we mostly stuck to what he had already had for it. The venue was so much fun, and we loved the laid back beach party vibe we got to provide for our friends and family. We were able to add classic elements too with rentals, and Taylor was so great about helping us realize what we could do to make the beach house look like we wanted for our reception. Our friends and family are all still talking about how much fun they had! Oh, and the FOOD was AMAZING! We did the tri tip and salmon, and both were delicious. The chef told us the salmon had just been caught THAT DAY! Appetizers were great. I could just go on and on! Oh, and Kelley was also our DJ, and he was seriously so great. He kept the flow of the evening going, he had so many fun ideas, and his music selection is great! We, and our family and friends, absolutely loved him. Serioulsy, if you are looking to have a wedding in Monterey and you want something on the beach where you can feel like you're having the best party ever with your friends and family, reserve with Monterey Beach Party TODAY!
---
Best time of our lives
Reviewed on

8/30/2012
Jennifer B
MPB has THE best venue! With the ceremony right on the beach how could it be bad?! Seriously, though, with the all inclusive pricing, the views and the excellent customer service I couldn't have rated it any less than 5 stars. They did everything for me! So stress free, even... Read More easy and quick communication throughout the whole year of planning. Beachcomber Kelley really makes the night. He is hilarious and really gets the crowd motivated and engaged. Taylor, the coordinator is the sweetest! She puts you at ease and makes sure your night is absolutely perfect. My guests are still telling us that it's the best wedding they have been to. And we must agree. We both have large families and a large group of friends, MBP accomodated us all. It is a wonderful place to be able to encorporate children into the celebration. No reason for stuffy 'Adult Only' weddings there! We had tons of kids and they had a blast as well. Let me tell you how good the food was! We did not sample the food prior to choosing MBP so we really took a gamble... The food was sooo delicious. Our guests were amazed and so were we!!!! Seriously. The tri-tip was mouth watering and the chicken soo juicy! Our guests kept getting up and filling their plates it was so good. We would not have wanted our wedding anywhere else. It turned out absolutely perfect.
---
Fun & Relaxing Wedding!
Reviewed on

8/14/2012
Cristina P
This venue has a great product at a great price. I searched around for months trying to figure out how to do a Beach wedding with minimal stress. Super happy when I found this place! This venue is all inclusive and they have several different packages based on your needs/budget.... Read More Not the cheapest if your looking for super low budget, but they definitely have competitive pricing for what they offer. The staff was very friendly and helpful and responsive to my needs. My event went beautifully and it was great to not have to worry about a thing. The atmosphere is very fun and your guests will not be bored! As far as the business aspect goes, they are a little more relaxed on things. Wasn't too fond of that. Although I liked the warm and fuzzy feeling they gave me as they were SUPER nice, I also like to have things down in writing. This is really more of a personal preference. I like to have confirmations, layouts etc. I had to ask for them for these things and what I did get was more basic than detailed. I am sure if you are very specific with them on what you want, they will lay everything out as requested, but it is not something that they will automatically do. They have a go with the flow type of attitude (since they are on the beach). With this, I really couldn't get a 'timeline' of the day out of them to give to my other vendors. However when the day came, the Emcee was very good at keeping things flowing and keeping the crowd energized. Again, I had an AMAZING time at our wedding. I wish it could have been longer. The wedding packages there are 5 hours long which flys by super fast! They do allow for additional hours but the cost is pretty high to add that on. Great choice if you are looking for a low stress & relaxed beach wedding!
---
Our Destination Wedding Reality!
Reviewed on

12/17/2011
Patricia W
This is difficult to put into words. . .Our wedding 'weekend' was amazing-the location, the view, the uniqueness, being taken care of, and overall perfect! This was a destination wedding for us, as we live 2 hours away, and I never felt out of the loop in the planning of my... Read More wedding. I am very opinionated and like to add our personal touch to everything I do, I always felt that my requests were accommodated. I like to be in control and I was BUT I am glad that I trusted the team to pull my wedding together as I relaxed and enjoyed the WHOLE process. My husband LOVED the bonfire on the beach and I loved the s'mores that we roasted in the evening. I was able to use my choice of outside vendors (cake, flowers, photography) and bring in just about anything I personally wanted to use or decorate with. Our guests STILL talk about how they loved our wedding and how delicious the food was. The service was OUTSTANDING: from our tasting, to our e-mails being answered, to our phone conversations, to providing our own ceremony outline/vowels. I still get teary eyed when I think about our wedding day. Yes, I did marry the love of my life but I also had the perfect idea of my wedding day turned into our reality. It has been a little over a year (Oct 16, 2010) and I still can't believe our dream had come true!
---
Awesome wedding site!!!
Reviewed on

12/15/2011
Allison R
If you are looking for a fun wedding this is the place! As a bride my priorities were that my guests had a blast at the wedding and that there was good food. Monterey Beach Party gave us that and so much more! Our ceremony was actually at Lover's Point in Pacific Grove and MBP... Read More worked with the company in charge of the ceremony set up to make sure everything went according to plan. Kelley the DJ even came to our rehearsal at the park the night before to make sure he knew exactly what we wanted done in terms of timing and music. The DJ had our guests dancing and laughing all night and kept things running smoothly. I have been to too many weddings where the guests had to wait an hour or two to eat and I did not want that at my wedding. MBP had the bar open and all of our guests fed within 30 minutes of the reception starting. I cannot say enough good about this place. So many of our guests gave since told my husband and me that our wedding was the must fun wedding they have ever attended. Book your wedding here. You will not be disappointed!
---
my unofficial maid of honor!
Reviewed on

11/01/2011
Christi F
I planned my wedding and did just about everything myself. I had a lot of little details and wanted things a certain way (like every other bride on the planet!) The amazing staff at Monterey Beach Party made my wedding day so easy for me! They paid attention to everything I... Read More said and made sure every little thing looked the way I wanted it to! They treated my guests like family, they had constant smiles on their faces. THe MC/DJ had my family and friends entertained and I had nothing but great comments from all who attended! I always hesitate at a "buffet" dinner (UGH! The lines?!!) But I received so much positive feedback from my guests about the rapid service, delicious and hot food! I had my concerns but witnessed them get 180+ people through quickly and with smiles. Overall? I look back with nothing but wonderful memories of the planning process and how smoothly the day went. Sam, Laura, Kelley, Ronna, David, Brenda and David treated me like GOLD and I couldn't be happier about my special day! THANK YOU ALL!
---
Awesome Party!
Reviewed on

9/30/2011
Anna C
As its name stated, it's a party venue. Not only the staffs there were very accomodating with most of the our requests, they really know how to host parties and made all the guests that attended our wedding felt great!
---
Send Message