Home

Moonlite Gardens at Coney Island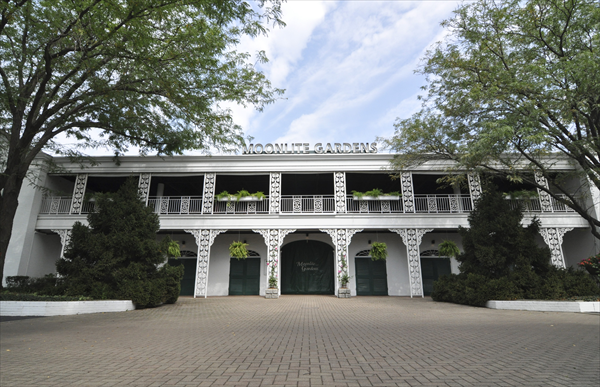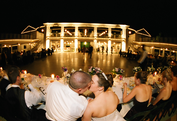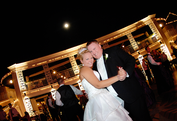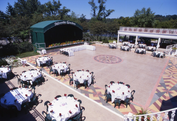 About this Vendor
Moonlite Gardens...Where Dreams Come True
Experience gourmet cuisine and exceptional service in a picture-perfect setting. Moonlite Gardens, a historically beautiful outdoor facility, accommodates parties of all sizes. Your wedding day will be carefully planned and carried out with attention to every detail.
Amenities + Details
Amenities
Handicap Accessible

Indoor

Outdoor - Not Covered

Reception Area
For more details about amenities, please message the Venue.
Ballroom, Garden, Historic Venue
Food + Catering, Service Staff
Contact Info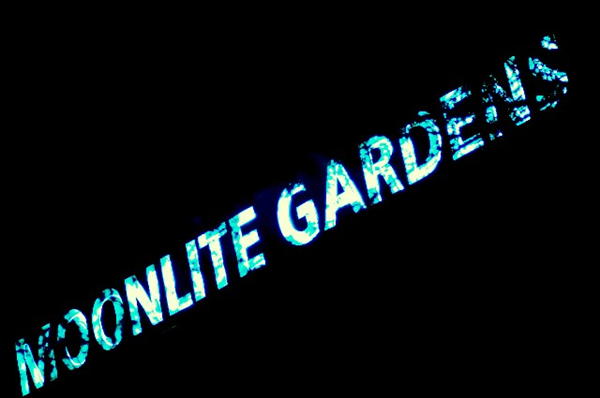 6201 Kellogg Avenue, Cincinnati, OH
A Good Time
Reviewed on

10/12/2012
Tabitha B
We had our ceremony and reception there and it was beautiful. They were very nice and easy to work with, great back up plan if it rained. The food was good and the help at the wedding was very nice. It is a little more expensive but well worth the value. The only thing I had... Read More problems with was that it was very cold the night of my wedding but the staff worked with us and put up barriers to block the wind. All in all it was an amazing place to get married. I did not give it 5 stars because of small issues due to the international fireworks going on the same time as my wedding and we had a few problems with that but the coordinator is working with me to help solve those problems.
---
Beautiful venue for any occaision
Reviewed on

7/26/2012
Jessica B
Moonlite Gardens name speaks for itself. It's a gorgeous outdoor venue with a southern plantation look decked out in white rod-iron, ferns, and a southern garden feel. An apartment was provided for our wedding party on site so we could get dressed, hair done, and freshen up... Read More anytime. It is an outdoor venue, so there's no air conditioning. But there were large fans and the covered patio provides lots of shade. The management team was very helpful in planning out everything. She answered every email promptly and allowed us to visit the venue whenever we wanted to see it. In order to book the venue you have to use Coney Island catering, but the buffet was beautiful and they had several choices. The down side is that we could not decorate at all until the afternoon of the wedding, however the venue is so beautiful by itself that a ton of extra decorating is not necessary. We chose a mid-range package which included the buffet with beer, wine and soft drinks at the bar. It ran us $43 a person. With 200 guests, that adds up quickly. The price is the only problem I have with Moonlite Gardens. If you can afford that budget for your venue, then Moonlite Gardens is a beautiful place for a wedding or reception or, like us, both!
---
A risk worth taking
Reviewed on

8/30/2015
Katelyn R
We were married in August, in Kentucky so the heat was a real concern for us. However, the risk was worth taking. The venue is BEAUTIFUL, and it ended up being about 70 degrees. Deb and her team let me do anything I wanted, so long as I was willing to take on the extra labor.... Read More This is a great choice for a bride in Northern Kentucky who wants to have an offbeat wedding. All of my guests were exclaiming that they could not comprehend why they hadn't been to other weddings there.
---
Was a great time
Reviewed on

7/18/2015
Amanda G
Moonlite Gardens was a fun and unique place to have the wedding ceremony and reception. Everything was beautiful and you can't beat being able to dance and celebrate under the stars; being able to ride the carousel and ferris wheel for pictures didn't hurt either. Deb was easy... Read More to work with and had tons of experience which was great because we had no clue what we were doing. The catering manager was on site all day and was able to help us move things along in a somewhat orderly fashion. The food was good, I only wish we would have been able to try it before committing to the menu though. My one complaint was an issue with a waiter, which I hope has been resolved but no one has gotten back to us in regards to it. I was highly recommend Moonlite Gardens for anyone looking for a fun, romantic and unique wedding experience, trust me you will not be the only ones excited about your wedding venue, the guests loved it.
---
Dancing 'Under' the Stars
Reviewed on

12/20/2011
Julie F
My Husband and I recently got married at Moonlite Gardens on september 9th, 2011 (9.9.11). When we were looking for venues, we looked at every modern venue we could find, but we wanted something a little classy, and we knew it had to be outdoor. Golf courses, country clubs, and... Read More hotels just weren't our thing. My grandma (who use to dance ever week at Moonlite Gardens back in the day with her late hubby) suggested we take a look. I was nervous, and thought it would be rather tacky at "coney island", but the gardens was beautiful. We had everything we wanted: A LARGE (very large) dance floor was most important, it was outside, it was classy, and a little "old school new orleans" if you were to ask me. I LOVED it! We took several tours, and showed my parents and pastor. And as we looked, I began to envision what I was hoping for and how I wanted my wedding to look. It fit! The service was great. The food was wonderful. We had a "dry" wedding, but they even offered us non-alcoholic champagne! THANK YOU! and even though there were not many decorations done, the charm of the pavilion was perfect for our black/white & yellow theme. They even matched the napkins to our colors! It was perfect for what we wanted. The only thing I would say was that we went there the night before for rehearsal and I was pretty worried that the place was still trashed from a wedding (probably weeks ago) clean up was slow, but ready by the time for our wedding. And they did not save our cake top. we only got a small nibble of our cake. so just make sure you let them know ahead of time! =)
---
Loved it!
Reviewed on

10/20/2011
Becky H
We had our ceremony and reception here. It was beautiful. The staff was great to work with. The food was fabulous. We actually had several people say "the food usually isn't very good at weddings, but this was delicious. The space is so beautiful and unique.
---
Beautiful Starry Night
Reviewed on

10/10/2011
Katie B
My husband and I selected Moonlite Gardens, because we didn't want a typical hall. We loved the New Orleans feel of the white wrought iron and loved that it was an indoor/outdoor facility. It had a very magical feeling with it's history and the ability to show off the stars.... Read More Moonlite Gardens was the perfect end to our day. We had a cocktail hour for our guests and selected the open bar option. The idea of an open bar was scary to me, but the Moonlite Gardens team did a great job of monitoring everyone's levels. While our guests were enjoying the cocktail hour, we were allowed to use the old apartment to spruce up. Then we went off to ride the marry-go-round for pictures. All the little kids at the park thought we were celebrities, so we just smiled and waved. After that we were announced on the beautiful white wrought iron stairs. There were a few servers that were really helpful to my husband and I. They grabbed us drinks, so we didn't have to run to the bar ourselves and were able to mingle with guests. Dinner was served buffet style, which gives guests more options for dinner. The beef plate we selected was delicious! Moonlite Gardens has the perfect layout for a band. Because of this, my husband and I were convinced we had to have a band and it turned out to be a spectacular idea. Our guests kept coming up to us and telling us how beautiful everything was and how much they were enjoying the band. We worked with Debbie on the details of our wedding and she was fantastic about making sure we had every detail right, down to the color of the napkins. Aaron worked with us on the day of the wedding and monitored the weather all day to watch for rain. Our tables and chairs were set up for the "Plan B" option (which is under the cover), but it turned out to be perfectly fine. It just made a larger dance floor for everyone! Finally, Riverbend is behind Moonlite Gardens, and although this worried me at first, we didn't hear the concert playing behind us at all!
---
Beautiful Venue - Great Service
Reviewed on

7/17/2011
Ashleigh B
The venue is a great place to get married as it is beautiful without much decorations. All of the staff is very nice and helpful
---
Moonlite Gardens
Reviewed on

8/25/2010
Amy B
Moonlite Gardens was absolutely the perfect setting for my outdoor reception! I received so many compliments on how pretty it was, especially all lit up at night. Deb, the wedding coordinator, was helpful in answering all of my questions and making sure everything was perfect... Read More for the big day. My only recommendation is to be able to taste test the menu options so we don't just have to pick from a list. Although, I received many compliments that the food was delicious!
---
Review for Moonlite Gardens at Coney Island
Reviewed on

5/10/2010
Karen G
The venue is an old dance/ concert pavillion... it's all outside and has a very classic elegant feel.;Make sure your DJ or videographer has plenty of lighting. The venue is outdoors and the natural light is beautiful but makes for very dark videos.
---
Send Message