Home

MountainGate Country Club
About this Vendor
Make Your Day Truly Memorable
MountainGate Country Club is an exquisite setting for weddings and receptions, combining elegant indoor and outdoor event venues with the spectacular beauty of the Santa Monica Mountains. Our experienced, on-site catering and event specialists are available to assist with every detail.
Amenities + Details
Amenities
Indoor Ceremony Area

Kosher Available

Liability Insurance

Liquor License

On the Water

Onsite Catering

Onsite Overnight Accommodations

Onsite Parking

Onsite Wedding Consultant

Outdoor Ceremony Area

Outdoor Reception Area

Outside Caterers Allowed

Site Fee

Tented Area

Valet Parking

Wheelchair Accessible
For more details about amenities, please message the Venue.
Banquet/Reception Hall, Country Club
Contact Info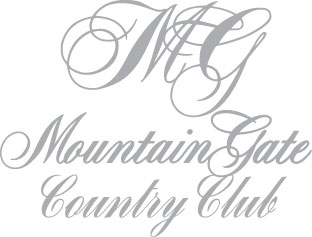 12445 MountainGate Drive, Los Angeles, CA
Mountaingate is a dream!
Reviewed on

10/22/2012
Dana S
Every step in working with Mountaingate Country Club was an absolute dream. Bridget is incredible- so organized and personable and truly wants to make her brides happy and will do everything she can to make it a perfect day. We had a very large wedding, about 300 guests, and were initially concerned about it feeling a bit crammed, however the ambiance and space at Mountaingate was absolutely perfect. We did our cocktail hour inside the banquet room, our ceremony outside on the 10th tee, and our reception on the outside terrace. It was so absolutely beautiful and all of our guests told us how gorgeous the outdoor space was, and how it truly made a very big wedding feel so much more intimate and personal. My husband and I look back at our special day and we are so thankful for that perfectly gorgeous venue.
---
Wedding Ceremony & reception location
Reviewed on

9/17/2012
Cat R
The people working there were wonderful and worked closely with us. I was first stunned by their beautiful landscape since it reminded me of Northern California. I really wanted some place that resembled my hometown since we were getting married in Southern California. At first the reception location didn't impress me, however they have two bridal shows a year where they set it up as an actual wedding and boy was I shocked at how awesome it looked. I'm so very happy we picked MountainGate and I wouldn't have changed it!! :)
---
Mountaingate is the best!
Reviewed on

8/31/2011
Jeffrey J
Mountaingate is amazing. What can I say? My wife and I looked at over 20 different venues and Mountaingate was the ONLY one that felt perfect. We had our ceremony outside on the 10th Tee, Cocktail Hour on the outdoor patio, and reception in the dining hall. The staff is so great. Bridget and Charlene did a fantastic job of making everything come together. This place is flexible flexible flexible! Gorgeous views, elegant architecture, delicious food (customizable menu!), friendly staff, how can you go wrong!?
---
testing
Reviewed on

2/03/2015
new j
testing
---
COULD NOT HAVE BEEN HAPPIER!
Reviewed on

8/03/2014
Shelly W
My hubby and I were just married at MountainGate a week ago, and we can't say enough good things about them. I'll tell you that it started off really great, got a little shaky about a year out, but then Jazmin came on and took control. I was starting to get really worried, but Jazmin quickly put my mind at ease and not only worked with me to get my wedding back to where I wanted it to be, she went above and beyond to make sure every expectation was surpassed. As a venue, we held our ceremony and reception there, as well as held a cocktail hour prior to the ceremony. So we utilized the indoor dining area for cocktail hour, the tee for our ceremony, and the patio for the reception. Every aspect was perfect and beautiful, and honestly needs very little decoration because the location speaks for itself. The food was amazing, the staff....every one of them....was nice and on-top-of-t, the prices are really great (especially for LA) and on our big day, I can honestly say I wasn't the slightest bit worried, because I knew everything had been taken care of. It was just time to enjoy ALL of our hard work! Our only regret was that we wish we had booked MountainGate longer. We had such an amazing time that we didn't want to leave!! I can't say enough good things about them, and would gladly recommend them for any event...but especially your wedding :)
---
BRIDES BEWARE - VENUE IS BEAUTIFUL, COORDINATOR JAZMIN IS A NIGHTMARE! WISH BRIDGET WAS STILL COORDINATING HERE!
Reviewed on

7/27/2014
Sarah J
Hello Brides to be. Like you all I was very excited about my wedding day &when I saw MountainGate Country Club, it seemed like a dream come true! And it was, except for the Event Coordinator Jazmin who was the source for every single bit of stress associated with my wedding and almost succeeded in making my big day a total disaster. I must say that if it weren't for Jazmin, I would be giving this Venue 4 or 5 stars in my review, but because this rude, spiteful and incompetent lady was so central to the success or failure of my wedding, its hard to say anything positive about the experience. I will say that the General Manager of the entire club, Jeremy, had to step in & save the day...& because of his efforts, my big day did indeed go off without a hitch. However, I would NOT recommend any bride having to go through what I did with Jazmin and in my humble opinion, unless she is released from her duties here I would recommend to steer clear in lieu of a more peaceful and organized experience. Weddings are stressful enough without the person in charge fighting you on every issue along the way. I highly recommend going to a place where the coordinator has it together & isnt a frazzled mess, though its a shame because the venue itself is a real beauty & an otherwise Gem. Here are some examples of my troubles w/ Jazmin leading up to my big day: The 1st fight was about my Ceremony location. Jazmin was willing to let me walk & find another venue altogether than to suggest a place on the club ground that would accommodate a longer than average flower set up. She literally told me that if the 1 hour set up they had scheduled wouldnt work, that it was best for me to go somewhere else. I really couldnt believe my ears & was naturally upset. I then brought up the suggestion that maybe I could use the North Lawn for my Ceremony, another pretty & grassy spot just like the 9th Hole, which is where most people get married here. She then agreed & the issue was over..but really!? She, the coordinator, couldnt come up with the simple solution of moving our wedding site to a different spot that didnt interfere with the golfers since we needed more set up time? Also, she didnt explain that only real flowers were allowed until after we had already bought 3000 fake ones, & said a deer might eat them on our aisle way (in the 1 hr we had them there for the processional walk?) But ok, we returned everything & order hundreds more dollars of real ones from our florist. Things like this should be mentioned in the contract, but its a little thing, so ok. Also, she switched our wedding rehearsal time on all our guests after we had already sent out all the invites, she was 3 weeks late sending us our final contract to sign & pay the remainder, & by the time she sent the contract it was within the week of & was due BEFORE she even sent it to us. And when we confronted her about the contract we had been bugging her to send out for weeks, she said "Oh, just sign it, contract dates & certain points dont matter anyway." Really! Because when we did have disputes, & believe me there were MANY! she would refer back to the written word as the letter of the law. She was also MIA the 6 days leading up to our wedding & tho we tried over & over to reach her, we simply could not. We finally had to go over her head to Jeremy who thankfully personally oversaw our wedding. But Please Brides BEWARE! Do NOT book here if Jazmin is still around! Id write 50 more examples but no more room
---
Send Message