Home

Music Box Productions, Inc.
About this Vendor
"That was the best reception ever!"
All planning couples share two things in common: love and the desire for a memorable wedding day. MBP understands the magnitude of this day and our talented DJs are committed to contributing to a celebration that is talked about for years! Great Crowds. Great DJs. Epic Weddings! lovewins
Details
Ceremony DJ, Ceremony Music, Cocktail Hour Music, Coordination Services, Lighting, MC Services
60s, 70s, 80s, 90s, Big Band/Swing, Classic Rock, Classical, Country, Disco, Hip-Hop, Indian, Jazz, Latin, Oldies, R&B, Soul, Top 40/Pop, Variety
Contact Info

36000 Moravian Dr, Clinton Township, MI
Reviewed on

6/30/2015
Amanda E
We worked with Music Box for our wedding on June 26th. We ordered a monogram through Fletcher and Kimberly who were both a huge help the entire time. Our DJ was Eric (Crash) and we could not be happier with our decision. Eric set up for our wedding outside and reception inside. He was on time, professional, and full of energy. He played exactly what we asked for and really knew how to read the crowd. The dance floor was packed the entire night and we have gotten many compliments from our guests about how awesome the DJ was. Eric, and the whole Music Box team, was a joy to work with. We would recommend them to anyone looking for a DJ for their wedding. If you are looking for a fun, energetic, and exciting DJ than DJ Eric (crash) is your way to go!
---
Perfect.
Reviewed on

11/22/2014
Lauren W
Fletcher and Kyle provided DJ services for our wedding last weekend, and we could not be more thrilled. My husband and I are huge music fans - mainly indie/alternative - so the idea of a DJ was a little scary to us, initially. We didn't want non-stop disco, Top 40 and line dances; but we also didn't want our guests to be bored by music that might not be familiar to them. Fletcher struck the perfect balance and played a perfect blend to keep everyone happy. Our dance floor was full all night (and beyond - everyone wanted to keep partying - we essentially had to kick 'em out!) and everyone had a blast. Friends are still telling me that ours was one of the most fun weddings they've ever been to - and I give Fletcher & MBP a ton of credit for that. They also helped a lot with organizing the bridal party and keeping things flowing with introductions, speeches, dances, and etc. I can't recommend them enough. Hiring MBP was one of the best wedding-planning decisions we made!
---
Best DJ Company
Reviewed on

6/10/2014
Amy M
I hired MB productions after countless searching for a DJ service that was not overly priced, offered an easy going contract, and actually took the time to answer my questions with out me feeling like I was wasting their time. Finally a friend referred to me to music box who used them at her wedding. I sent them a request on their website and almost immediately got a call from Kim. She was so nice and easy going to talk too, I hired them immediately. I absolutely loved working music box. They were so professional and accommodating, especially with our busy schedules. I have been to so many weddings, and music box was by far the best DJ service I have ever seen. First off, having 2 DJ's is so much better than 1.We hired music box for our ceremony, cocktail hour and reception. There is no way my wedding would of went so smoothly with out 2 DJ's there. Music box is the only company that I have seen 2 DJ's. How is a DJ supposed to play our selected songs and commentate at the same time? I loved how Eric (my selected Dj) was able to walk around ( not hiding behind their table), and still have someone managing the music! My family who knows nothing about DJ's kept commenting to me how much fun and great our DJ was. My friends were very impressed and also said how music box was the best DJ they have seen! Eric was amazing at commentating throughout the wedding. Eric went above and beyond to meet our needs and provide the best service possible. The music selection was everything and more what we asked for. Everything was clear, loud and audible. I loved the lights! I also loved how Music box is very familiar with many wedding venues. Let me tell you how much of a relief this is when the Bride has to deal with her venue and all her vendors arriving on her wedding day, for example of where to park/unload etc. Eric knew my venue and was very knowledgeable of setting up and moving things around. We has so many compliments through out our wedding on how much people loved the DJ service. We were so happy we had music box be a part of our special day. We can not thank Kim, Fletcher, and Eric enough for making our wedding so easy and fun! Music box productions is highly recommended!
---
Great entertainers
Reviewed on

12/03/2014
Nicole W
Without a doubt, choosing Music Box was one of the best decisions we made! Joe & Fletcher were professional and welcoming, they did a great job of getting to know us and helping us plan our reception. Joe did a great job engaging our guests during the reception, changed up the music to keep the dance floor full, and was very attentive to me & my husband. I could not be more pleased with the job they did!
---
Great Experience
Reviewed on

10/14/2014
Eileen P
Fletcher was great. When we had our initial meeting with him, I'll be honest; we were a jumbled mess & had no idea how to describe what we wanted other than to say we wanted to keep people dancing and give him a couple artists we liked. He took the scatterbrained and random-band information we gave him, and kept the dance floor busy all night. He also rolled with the punches, and even though I sent him a ridiculous amount of changes, some of them quote close to the wedding, he accommodated them all. He checked on us throughout the night to make sure things were going well, and to ask if he could do anything, which we really appreciated. The entire Music Box Productions staff were always professional, polite, and fun to work with. We would recommend Fletcher as well MBP's other DJ's to others looking to have a good experience.
---
Joe and MBP are Excellent
Reviewed on

8/07/2014
Danielle B
My number one advice to brides and grooms is to trust your vendors (because it will eliminate a significant amount of stress) & I can honestly say that both my husband and I completely trusted Joe and the entire Music Box Productions team (& they DEFINITELY did NOT let us down!!). [Their] customer service, professionalism and FUN atmosphere made them such a pleasure to work with. On our wedding day Joe and Andrea absolutely exceeded all of our expectations. They were so much fun and had the guests dancing ALL night (in fact the venue ended up having to kick people out). Joe played an excellent variety of music so everyone (from the grandparents and godparents to the bridal party and cousins) had a fantastic time; we had a very LARGE dance floor and multiple times, throughout the evening, it was so crowded people had to dance on the edges. I will absolutely be recommending Joe and Andrea to my friends and family.
---
Great DJ Service
Reviewed on

7/11/2014
Fletcher at Music Box Productions was absolutley amazing to work with. His services are top notch and his customer service skills were beyond great. He was professional and at the same time had the dancefloor packed until our reception was over. I won't be getting married again, but if I was I would choose MBP and Fletcher everytime. If you want a true professional that will exceed your expectations, ask for Fletcher at MBP and you will be satisfied.
---
AMAZING!
Reviewed on

7/07/2014
Kimberly S
Rod and his crew did an amazing job on our wedding day! We hired MBProductions for both our DJ and videographer and they did an awesome job the whole entire day. Our videographer was very personable and efficient and worked awesome with our photographer! We don't have our video back yet but the samples that we saw of another wedding when we met with them before our wedding has us excited because we know its going to be awesome! Rod did an amazing job as DJ and kept the party going all night long! Rod has done our wedding and both of my sisters' weddings and I would recommend him to anyone! He truly is amazing at what he does! He even worked in some unique and special request music into our wedding which we really appreciated!
---
Great DJ Services
Reviewed on

6/27/2014
Sarah
Our DJ (Eric) was amazing at our wedding! The planning portion with our selected DJ was very easy, no stress there! Our DJ listened to everything we said and made lots of notes. On the night of, the music selection was great and everyone seemed to have a good time! I wouldn't change anything about our choice in MBP and our DJ Eric!
---
Great music, great time
Reviewed on

6/14/2014
Jill S
We had Eric for our dj and he was great. He knew how to keep the party going and kept with the music we liked. He played the perfect mix of older and newer music. I had a very hard time finding a dj and am so happy my reception coordinator mentioned music box. Everyone I dealt with was great. I planned the wedding from Maryland and music box made it super easy to plan the music portion from a couple states away. When you choose music box, you certainly don't have to worry about the quality of service.
---
FANTASTIC DJs!!!
Reviewed on

6/13/2014
Beth
Finding a really good DJ is hard work!! But after hours of searching I came across MBP and was quite impressed! I emailed them, and they got back to me immediately with a great deal for what you get! We met with Fletcher at two different times during the planning process. Each time he spent TWO HOURS with us - asking questions, getting to know us, listening to music, and just having a good time! He was fun and professional - NOT at all cheesy which I was terrified of getting (as I've seen many a awkward cheesy DJs at weddings). He made us feel so comfortable!! :) The day of the wedding was a grand success! Fletcher and Chris ran everything SO smoothly that I didn't have to worry about a thing! Fletcher listened to our requests, and helped me and my groom out with little things like making sure we had drinks or finding our parents to ask them questions for us! It was SO much better than I had even hoped for! The dance party was FANTASTIC, the music was awesome and fun, the lighting was great, the vibe was so cool. The night was an absolute blast, and it was all due to Music Box!!! I DEFINITELY recommend them as your top pick for a DJ!
---
Loved, loved, loved!!!
Reviewed on

1/22/2014
Amanda P
Music Box was by far one of the best decisions we made for our wedding. We worked with Rod, Kim and Fletcher along the way and their customer service is unlike any other — they were amazing, so kind and just awesome! Eric and Aron were our DJs and they rocked the house! Their energy was fantastic and our entire reception loved them! We received compliments all evening about them — even having some of single friends ask about them so they could book them when they get married down the road! Aron even got out on the dance floor to help boost the energy — he even had a dance-off with our little nephew who was shy until Aron approached him. They gave us so many memories that night that we will never forget. Eric and Aron were quite the team and we were beyond excited with the night. They both have a knack for what they do and anyone who books with Music Box will not be disappointed. We look forward to throwing another party in the future just so we can call them up again!
---
Fun and professional!
Reviewed on

1/20/2014
Caitlyn V
Our guests had an excellent time at our wedding, thanks to the DJ. The dance floor was full the entire night, and the party lasted all the way until midnight. This was very important to us, because we had a New Year's wedding. The DJ did an excellent job selecting songs throughout the night. He kept the party going for the younger crowd without playing music that was inappropriate or embarrassing. The DJ was also very good at making announcements and keeping our guest informed and involved.
---
Definitely recommend
Reviewed on

1/12/2014
Suzie
The DJ is soo important for your wedding! Music box did an amazing job and really cared about keeping the dance floor packed and people having fun. The planning session beforehand really helped pull it all together. The DJ kept our night moving along smoothly and guests knew what was going on throughout the night.
---
Great DJ
Reviewed on

12/03/2013
Crystal B
The service was awesome. Our lead DJ was always on top of things. If he saw the mood needed to change he was on it. I would recommend this company to anyone!!
---
Kept Everyone Dancing
Reviewed on

11/18/2013
Aimee W
This was the one area of our wedding we decided to really let ourselves splurge, because we wanted our reception to be a celebration and party and nothing makes or breaks a party like the DJ. And I'm so glad we went with Music Box. They were so professional and prepared. They were great with communication and answering emails quickly. We hired Rod Burnette, and he was wonderful. It was exactly what we wanted, and our guests were dancing literally all night long. Highly highly recommend
---
Perfect!
Reviewed on

10/29/2013
Allison H
Perfect selection of songs on the dance floor and very welcoming and helpful to my picky husbands music selections. Fletcher even created a mix for our entrances!
---
Awesome DJ Company!
Reviewed on

10/15/2013
shelley c
Music Box Productions and our DJ Dante were absolutely awesome to work with. All of our guests commented on how awesome the music was and what a great MC Dante made. They were easy to contact, set up meetings, and made our event spectacular. We gave a big list of artists we love and the music he picked ended up being as though he knew us for years. I also loved that he took request cards from guests - it all ended up being just perfect.
---
Motown DJ for a Detroit wedding.
Reviewed on

9/23/2013
Danielle S
We choose Music Box for our DJ services (ceremony, cocktail hour, & reception music). Fletcher (our DJ) & the office were extremely nice to work with throughout the planning process. We had loads of compliments on the Motown music theme from our friends and members of my parent's generation too. Fletcher did a really good job listening to the type of music we wanted. Some guest complained (to my parents) their song requests were not taken (not sure if their requests were lame or what happened there). My cousin did request a Black Eye Peas song that had already been played and Fletcher asked if he could play it again. I think we were all so excited we could have danced to that same song all night. The dance floor and the bar were slammed all night. Fletcher didn't really have to interact with the guest/ encourage them to dance because our guests are dancers. He did make some announcements we requested. My groom & I were very happy with the music we heard & the service we received.
---
A true lifesaver and amazing DJ!!!
Reviewed on

9/21/2013
Kristina C
Our DJ was Rod and all I can say is this man saved our lives! Our original DJ flaked on us a month before the wedding and even though he was originally going to take the night off Rod stepped in and saved the day after a panicked phone call. It was a blessing in disguise though, as we can't imagine having a better DJ for our wedding! They were able to accommodate our crazy busy schedule and do all planning via Skype and phone calls, which was great! The night of the wedding Rod kept our dance floor packed all night long! He read our crowd perfectly and always knew just what song to play. My guests are all still raving about him and friends that are getting married in the future keep asking who our DJ was because they loved him. I would recommend this company to any and all future brides and grooms they were amazing!!!
---
Best Wedding EVER!
Reviewed on

9/21/2013
Nicole
I was extremely hesitant to use Music Box Productions at first, only because my grandparents recommended them to me. I thought, "how can they be so cool if my grandparents are recommending them?". Then I googled them, and came across their website, and spoke with the owner, Rod, who I hit it off with over the phone immediately. I explained the type of music my fiance and I liked and he suggested that I check out their DJ's online and call him back to let him know who I liked. Our top picks were Rod (who was booked on our wedding day, and Eric Wagner, because his opening song on his You Tube video was "Avicii-Feelings", MY FAVORITE SONG! Eric could not have been a better pick as the DJ for our wedding. He knew exactly what we wanted and totally felt out the vibe of our guests perfectly the entire night. Not only was he funny and engaging the entire evening, but also did a phenomenal job keeping the night moving along in a timely fashion. I received so many compliments from my friends and wedding guests on our music and DJ on our wedding day and after. I will continue to recommend this company for years to come. Thank you so much for making our wedding day perfect! You guys are AMAZING!!!
---
Great Customer Service Beginning to End
Reviewed on

9/17/2013
Teresa M
My husband and I could not be happier with Music Box Productions. Our DJ was Fletcher Price. He did a great job leading our entire wedding reception and reading the crowd. He played music that kept the dance floor full until the very last song. We also had a great experience planning. He was able to get unique songs that reflected our personal taste of indie rock music. Overall we could not be happier. This was one area where I had no concern on my wedding day. I would highly recommend their services.
---
Best DJ Ever!
Reviewed on

9/09/2013
Regan W
Joe was our DJ and he did a FANTASTIC job!!! Music Box also helped me make any last minute changes all the way up until the day before without hesitation. Joe did such a great job keeping us on schedule with the speeches and all the first dances. He had us dancing all the way until the end of the night! He read the crowd do well and played exactly what they wanted to hear. They also made announcements for whatever we asked of them and it was fabulous! My brother used Music Box Productions at his wedding in 2009 and they did a fantastic job then as well. I highly recommend them for anyone that has a wedding coming up, you will not be disappointed!!!
---
Music Box
Reviewed on

8/30/2013
Katelyn C
Music Box did an absolutely awesome job DJing our wedding. They were recommended to us and we would not go with anyone else. Our DJ, Joe, listened to what we wanted in our music and put together a great selection of songs. He also had an excellent suggestions and had fun with our guests. If we ever have another event which needs a DJ we will definitely go with them again!
---
Best Ever
Reviewed on

8/29/2013
My new brother-in-law used Music Box before. I was very impressed. Our DJ could read the crowd and play what they were looking for most all within the style we had discussed with him before hand. They are a professional group and I would recommend them to anyone.
---
Meet The Owner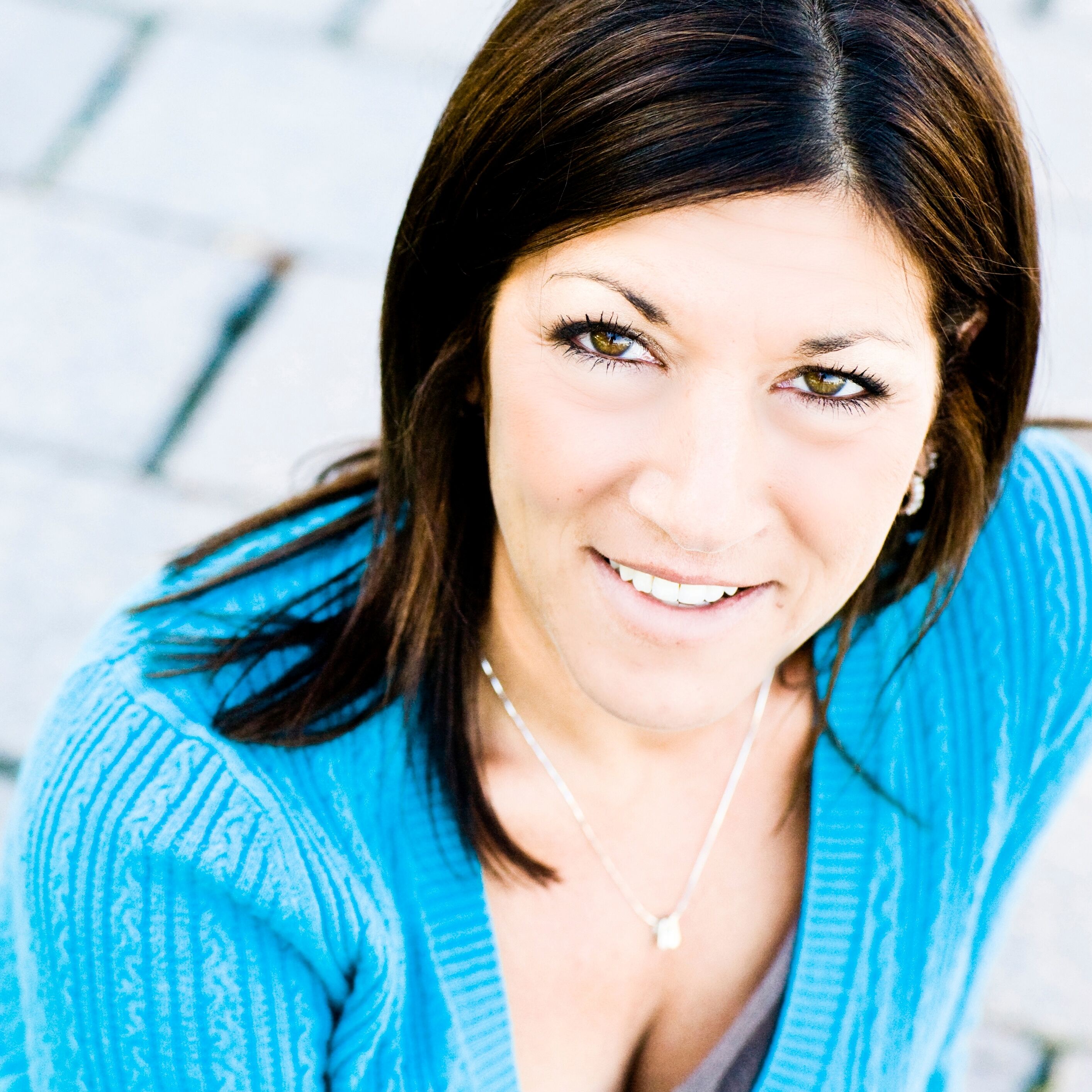 Kimberly
Years ago, I too was a planning bride and unfortunately my wedding planning was disastrous. The 90's didn't provide any online wedding planning resources which left me uneducated and uninformed about how to hire great vendors. As owner of a Wedding DJ Company it's embarrassing to share that my DJ didn't even show up for my wedding reception. As the old expression goes, "If I only knew than what I know now". Since that day, my passion has remained the same, "To provide the best service to couples seeking experienced, talented DJs who will contribute to an unforgettable celebration.
Send Message