Home

Music Masters NJ/PA
About this Vendor
Professional, Personal, Memorable
Make your wedding reception the one that everyone talks about. Let it reflect your personalities with detailed customization that you won't find anywhere else. Engage with experienced, sophisticated emcees who will respond to requests. Small ensembles available for ceremonies, cocktails.
Details
Classical, Country, Disco, Folk, Hip-Hop, Jazz, Pop, R&B, Rock, Klezmer
Ceremony, Reception, Wedding
MC Services, Recorded Music, Sound Equipment, Music
Contact Info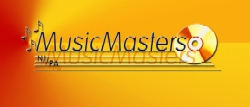 100 Springdale Road, Cherry Hill, NJ
Excellent Choice for Traditonal or Offbeat brides!
Reviewed on

10/15/2014
Erica B
I was nervous about getting a DJ for my wedding reception, because my husband and I have an eclectic taste in music that is difficult to explain at times. I wanted to make sure our tastes were reflected without alienating our guests. I had seen Mitch DJ at a few events over the years and I always admired his ability to read a crowd and keep parties moving along nicely. Once my husband and I had our first meeting with him, I knew we'd made the right choice. Right from the start he was professional, courteous, and open minded. When our "Must Play" list included obscure songs and underground bands, he made sure he had them in his library for the big day. When we wanted our first dance to be to a cover of "The Book of Love" that was only available as a live version, he edited it to make it sound perect. He kept people dancing all night to everything from Ludacris to Old Crow Medicine Show. I don't know how he managed to make all the transitions between different genres so smooth, but somehow he did. Months later I still have people telling me that was the most fun they've ever had at a wedding. Mitch was worth every penny, and then some. I can't recommend him highly enough!
---
BEST DJ EVER!
Reviewed on

11/17/2013
Jaclyn G
Mitch was fantastic! We had a smaller ceremony at a venue he wasn't familiar with so he took a drive down to South Jersey to check it out and meet with our wedding planner. We were planning a wedding from the West Coast where my husband and I currently live so we only had the opportunity to meet Mitch once. He was very flexible and met us half way. His website is AMAZING and makes planning a breeze. Whatever he didn't have he quickly got. A couple weeks before we had a video chat to discuss the big day. Our guests thought he was wonderful and loved that he went to each table to get requests. While some brides may have been nervous about booking a DJ half way across the country from where they live, I had total faith in Mitch and his company. I would absolutely recommend Mitch to anyone looking for a fantastic, knowledgeable, and dedicated DJ!
---
Music Masters NJ/PA are the BEST!!!!!!
Reviewed on

10/07/2013
Karen h
Mitch Canter from Music Masters NJ/PA and his staff were perfection! They went above and beyond to give us the best wedding of our dreams. Mitch had an eye for everything. From the music we picked and then throwing in his creative mind made it magical. He was very interactive with the guests and that was an important thing for me and my husband. Mitch's presence over all gave an outstanding performance for us and all our guests. People are calling and emailing saying what an amazing time they had and i can not be happier. In the end we feel Mitch not only did an amazing job as our DJ but he became our friend in the process.
---
Amazing Wedding DJ
Reviewed on

6/20/2015
Gary I
Mitch was everything you could ask for in a DJ for a wedding. He was fully prepared and extremely easy to work with throughout the planning process. His interactive website made selecting our songs and establishing our timeline very simple. On the day of the wedding, Mitch arrived early to make sure everything was set up properly. Most importantly, Mitch kept the party going the entire night, which is exactly what we asked for. Despite all of this, Mitch's services came in at an extremely reasonable price. The price I entered included a string quartet for our ceremony. I would highly recommend Mitch to anyone looking for a terrific DJ for their wedding or any other event.
---
Awesome Time!!
Reviewed on

7/07/2014
Temima R
Mitch was so fabulous!! He worked so well with accommodating our requests and schedule! He made sure everything ran smoothly and perfectly during the wedding. We got the special introductions, which were so worth it! They were hilarious and Mitch did such a great job creating the dialogue. Everyone had a great time at the wedding and and did not stop dancing the whole night, including myself!
---
Excellent DJ!
Reviewed on

6/11/2014
Lori S
Mitch was fantastic to work with. When we started planning, we were living in Florida, so I sent my mom to meet with him instead. She liked him immediately, but he still called me to chat on the phone and make sure everyone was on the same page. Most of our communication was done over e-mail and on his extremely easy to use webpage. We finally met in person shortly before the wedding to go over our music choices and talk about a game plan. One thing we stressed to Mitch was that we wanted the music at dinner to be very quiet so our guests could converse easily. He definitely delivered. It was at the perfect volume where I could hear what was playing if I wanted or I could talk to my guests as I visited their table. The dance floor was packed all night with guests from every generation and other than a few requests we hadn't anticipated (and didn't put on our Do Not Play list) that certainly weren't Mitch's fault, we had an amazing time.
---
Great DJ in Southern NJ
Reviewed on

11/22/2013
Amy A
Mitch from Music Masters is wonderful ! He was so accomodating to all of our requests and helped my our wedding day so special and fabulous. The music selection was great and my guests never stopped dancing.
---
Had the dance floor full all night!
Reviewed on

10/13/2013
Lisa
Professional and really played to the crowd to keep everyone dancing! Website makes it easy to submit song list etc. had an issue with our microphone for beach ceremony but they had a replacement ready to go in less than a minute :)
---
Music Masters
Reviewed on

10/07/2013
Jennell M
Mitch at Music Masters was a pleasure to work with. We would recommend him to anyone looking for a DJ as he was very responsive and helpful during the planning process and professional and a great DJ at the event. He made sure that everyone was having a good time and kept many people on the dance floor.
---
DJ Mitch
Reviewed on

9/18/2013
Megan C
Mitch was very helpful throughout the whole planning process of our reception. He listened to what we wanted and incorportaed our ideas with his at our reception. Throughout the year he was in contact via email, in person or phone. The night of our reception he played a variety of music. Mitch also kept the night going smoothly as well as kept our guests involved all night! I don't think any sat all night long! We highly reccomend MusicMasters to anyone who is planning a wedding.
---
great dj
Reviewed on

9/20/2012
kristen f
Mitch from music masters nj/pa was the dj at my wedding and he was phenomenal. he played a wide selection of music and had people dancing all night long. He also supplied music for cocktail hour and the ceremony, which was very well done. I would definitely recommend this company!
---
Great DJ
Reviewed on

6/16/2012
Shannon V
Great DJ! I used them for my wedding and reception and everything went very smoothly! I'm a bit of a control freak and his website let me be in control of a lot of the plans before hand with out having to on the actual day.
---
Awesome!
Reviewed on

3/19/2012
Kimberly H
Mitch and his crew were amazing at our wedding, he played the songs I asked for and some I didn't, keep my guests entertained. By far the best decision for a dj at any event ;)
---
Fantastic DJ!!
Reviewed on

1/13/2012
Laura O
Mitch and Music Masters NJ/PA were wonderful! We used them for our Oct. 9th wedding in Cape May, NJ. We originally decided to book with them because their prices were so reasonable compared to other companies we looked at and we felt very confident about Mitch's experience level. We were not disappointed at all. This was one vendor I didn't give a second thought or stress over on our wedding day. The website was fun and easy to use. Mitch and his staff were professional. They kept the party hopping all night long! I would book them again in a heart beat and recommend them for any bride!
---
Best DJ ever
Reviewed on

1/07/2012
julia s
We found music masters dj serivce to provide us with music for our wedding reception. After meeting Mitch we knew we would not be able to find someone who made us feel so comfortable. Mitch and his team are in a class of thier own, they bring experience, class, and a high energy that made our wedding a night we will never forget. Mitch was always available, and his website was user friendly. We have already made numerous reccomendations to other couples and know they and you will be thrilled with the quailty of service Music Masters provides.
---
Perfect!
Reviewed on

1/05/2012
MEGAN B
Great DJ, fun, got guests involved and dancing. Not cheesy our fake. Professional, best wedding DJ ever seen!!!
---
Got What I Paid For
Reviewed on

5/31/2011
Victoria S
I found the Music Masters through theknot.com. After meeting with Mitch, the owner and our DJ, we felt very confident that he would provide us with the kind of entertainment we were looking for. Mitch seemed very professional and had plenty of experience, so we assumed he would be able to lead us through the wedding day successfully. To top of it off, the price he quoted us was great, so we hired the Music Masters. Mitch was responsive throughout the planning process, and the Music Masters have a great online planning system. HOWEVER, the day-of did not go as planned. We found that Mitch was lackadaisical in his duties as MC, and did not do a good job of alerting our guests to important moments throughout the night. To top it off, several of the special songs we had requested as must-play items were not played. For example, I had to personally demand that Mitch play the song/announce our bridal party dance, as well as a special song my husband had chosen to dance with his grandmother to. At the end of the event, everyone on the dance floor was begging for one more song, and Mitch would literally have packed up and went home if the best man hadn't handed him a $20. It was really quite a let-down considering our expectations prior to the event.
---
Amazing!
Reviewed on

11/24/2010
Jen M
Mitch was just great from the very beginning. His office is located pretty far from where the wedding was being held, so he came up to meet us 1/2 way in the college where he teaches radio. He was very helpful and so was his website where I was able to work on my own time to enter details about songs I want, songs I didn't want, and all the names of the people in the wedding party. As it got closer to the wedding, we had a phone conversation where we went over everything that would be happening and he made sure he knew how to say everyone's names - which I though was extremely important and was glad he did this. The day of the wedding was just great. We did not need him for cocktail hour because our place provided a pianist to play then, so he was there for the 4 hour reception. We had Mitch have a gobo made up - our names were projected on the floor and it spun around all night. It was really pretty! He was very sophisticated and classy. Our guests LOVED that he went around to each table asking for their requests. This way, he was able to take the songs I had requested and what my guests wanted to hear so everyone got something they liked. Also, while the music was loud and fun, it wasn't TOO loud so that the older crowd had to scream so the person next to them could hear them. I've seen this happen at a lot of weddings, where even I thought the music was too loud. But Mitch had our music at just the perfect level. He helped our wedding day be a memorable one. Thanks Mitch!
---
Fantastic Wedding DJ
Reviewed on

11/22/2010
Madelyn B
Mitch was amazing from the very start. We selected Music Master for our DJ at our wedding. He answered any questions I had proptly. His team was amazing and I received so many compliments on how amazing our DJ was. They really helped our wedding go smoothly and nobody ever left the dance floor. It was a night that many will not forget!
---
Excellent!
Reviewed on

11/21/2010
Kristi A
Mitch and his team at Music Masters NJ/PA were absolutely fantastic. We used Mitch and an assistant to work as DJ's for our wedding reception and received many compliments. Mitch was very helpful with the initial planning. They did a great job of transitioning the music throughout the evening and even added a few special touches that we asked for. Our guests loved that they went around to seek requests as well. I would highly recommend them and hope I have the opportunity to use them again in the future!
---
Send Message