Home

My Daughter's Cakes, LLC
Details
Cake Stands, Cake Cutting + Serving, Cake Delivery + Setup, Cake Tastings, Cakes + Desserts
Contact Info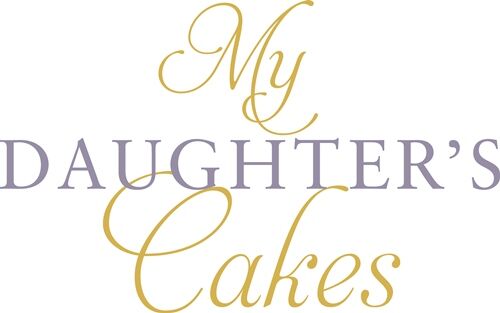 Address
120B West Shore Avenue, Dumont, NJ
New Jersey, New York City, Hudson Valley, Rockland County
(201) 927-4293
WEBSITE
Reviewed on

12/06/2017
Karen S
I highly recommend my daughter's cakes. Denise is so sweet and easy to work with. She made my vision come to life, and my cake couldn't be any better!! It was so beautiful and delicious. I am so happy we choose her to make our cake!
---
Reviewed on

8/20/2017
Raechelle E
Denise is AMAZING! She has to be the best cake decorator in all of the Tri-State! From our champagne filled consultation to a 2nd tasting to finalize details - it was the best cake consult experience we had. Denise bonded with us and we felt so comfortable working for her. We... Read More enjoyed her cakes so much, we got two flavors for our wedding and an additional cake for our family Welcome BBQ. For the BBQ, we went with her scrumptious carrot cake and for our wedding cake we did a chocolate cake with cookies and cream and the second flavor was almond with a pretzel, caramel marzipan filling. WOWZERS!!!! We went with her EXQUISITE, realistic sugar flowers over having our florist provide them. Everyone was SHOCKED they were not real. Her ability to recreate peonies (my favorite flower) as an exact replica is something to truly behold! Just amazing!!!! We no longer want any other cakes, she will always do our cakes going forward from birthdays, holidays to special occasions. We are customers for life now!
---
Reviewed on

11/04/2016
Julianne C
Denise is fantastic! From the first meeting until the actual wedding day, we were incredibly impressed. Denise made the cake tasting such a nice event that I'll always remember as part of the wedding planning fun. Once we decided on flavors, she gave us even more of her time to... Read More talk design and vision for our cake. The day of the wedding I didn't even have to worry about a thing- I had full faith that Denise and her team would have the cake beautifully delivered. Sure enough, the cake was gorgeous and really caught your attention once you walked into the reception. And it was delicious!! Even my father in law (who doesn't like sweets) had 2 pieces. We highly recommend!!
---
Reviewed on

12/30/2015
Alicia M
What can I say? Denise is awesome!!!! We had our tasting and jeez the cake was delicious! We picked out our cake design and flavors. Denise did not disappoint. The cake was beautiful and delicious. I have no idea how she does it but the sugar flowers on the cake looked real.... Read More Everything was perfect and flawless. I would highly recommend her services!!!
---
Reviewed on

8/18/2015
Max M
Denise is the only baker I will EVER use for the rest of my life! The talent, professionalism and dedication she showed the entire time we were planning and right down to the day of, was truly one of kind. She cares and really wants it to be as special as you do. She not only... Read More made the most beautiful cake I've ever seen, she also made so many custom yummy treats that got rave reviews at the wedding! Any request I had - she answered with a yes and an improvement. She balanced the many cake parfaits we absolutely had to have, made mini pies that were to die for, and came up with creative solutions to make sure I got my much needed ice cream sandwiches (which are obviously a logistic nightmare for an outdoor wedding). :D She's an artist and made this control freak bride one very happy customer for life!!
---
Denise is incredible!
Reviewed on

4/09/2015
Sarah K
Denise is incredible! We had already had many of her cakes so when it was time to decide on our wedding cake there was absolutely no question. She was creative, professional and advised us on the perfect combinations. Our cake was not only beautiful but it was absolutely... Read More delicious. No one could believe the flowers were sugar. Our guests only had wonderful things to say. We highly recommend My Daughter's Cakes!
---
Tastiest Cake of all time!
Reviewed on

5/15/2012
Rebecca B
Denise is a gem! She reall ymakes a home bakes cake, so delicious. She listened to all my requests and the cake came out beautiful and tasty.
---
Denise ROCKS!
Reviewed on

6/05/2011
Alexandra S
It was very important for me to serve and taste a delicious cake on my wedding day; hard to find these days. Most wedding cakes are usually pleasing to look at and that's it. Denise has a small businness: she herself and Denise, but boy is product BIG! Big taste (being very... Read More humble); delicious, mouth watering. Big servings; generous portions and VERY REASONABLY PRICED, VERY! Hugely talented. Denise is a rare cake artist. Her piping is extraordinary. HER SUGAR FLOWERS: SUGAR? REALLY? NOT REAL? Amazing sugar flowers. She really got my vision and made a fantasy cake. My Daughter's Cakes was one of the reasons my wedding reception was PERFECT. Thank you, Denise! LOVELY AND YUMMY!!!
---