Home

My West Michigan Wedding
About this Vendor
Pastor Tom F. Hamel - Wedding Officiant
Serving West Michigan Since 2005. You want to know that your wedding minister will represent you well and respect your wishes. You want to know that your ceremony will be personalized for you and true to who you are as a couple. And you want to know that your wedding minister is professional and credible. Tom Hamel can give you that confidence.
Details
Civil Union, Commitment Ceremony, Elopement, Interfaith Ceremony, Non-Religious Ceremony, Religious Ceremony, Same Sex Ceremony, Second Wedding , Vow Renewal Ceremony
Catholic, Protestant, Christian, Interfaith, Secular, Spiritual, Unitarian





Contact Info
Loved our Ceremony
Reviewed on

4/15/2015
Mariah C
Tom did an amazing job with our ceremony! It was exactly what we wanted with a little humor added in (which we loved, otherwise we would have been an emotional mess!) He is professional and makes the whole process simple and personalized with the online questionnaire. He was... Read More quick to respond to any of my questions and very helpful. We knew immediately we were in good hands at our rehearsal, he was very organized and had great suggestions on how to make the big day perfect for us. Would recommend Tom to anyone. Thanks so much for making our wedding ceremony a wonderful one!
---
Outstanding Officiant!
Reviewed on

8/03/2014
Lauren B
Tom did an amazing job! Ceremony was absolutley perfect, and exactly what we wanted. The online form makes it so easy to customize your ceremony, and he throws in his own flare and advice. Alot of guests made comments on how it was one of the best ceremonies they have seen! He... Read More also donated part of his pay in our honor to 20 Liters which is an organization that provides clean water for African families. We love Tom! Highly recommend!!!!!
---
Reviewed on

4/15/2018
Ashley A
Tom was amazing to work with! He took all of the work and worry out of the ceremony and all my guests loved him!
---
Reviewed on

4/12/2018
Jessica L
It was an absolute pleasure working with Rev. Tom Hamel. The ceremony was very engaging and his thoughts and prayers were captivating to the audience. He made us feel very comfortable throughout the entire process, and his wonderful words will mark the start of our beautiful... Read More union. We couldn't be happier with our choice!
---
Reviewed on

4/05/2018
Hayley L
Though my fiance and I did not end up booking with Tom, I wanted to share what a positive interaction I had with him. Tom was not himself available for our ceremony date (as we are getting married with a short engagement). Still, Tom reached out to me and gathered information... Read More about what I was looking for in an officiant and recommended a colleague that could perform the ceremony. Tom shared information about all services and options offered and was very quick with his responses. We ended up working with a close family friend for our ceremony, but I would highly recommend working with Tom from my interaction.
---
Reviewed on

11/13/2017
Karen G
Tom is amazing! We had planned on a friend marrying us.....to anyone thinking about doing this.....DON'T DO IT! I was completely stressed out and overwhelmed one week before our wedding. I realized that I needed help and found Tom on The Knot website. After talking to him on the... Read More phone for about ten minutes, he completely put me at ease and I knew he was the right person for us. Our ceremony was exactly what I wanted and it went perfectly. Thanks again Tom for taking us on last minute and for making our day perfect! Karen and Chris
---
Reviewed on

11/13/2017
Michelle S
Tom did an outstanding job on our wedding ceremony. We met first to make sure that is who we wanted and right away my fiance and I got that vibe where we knew he was the one. He didn't let us down. The ceremony was amazing. We were able to chose every aspect of the cermony. I... Read More had guests afterwards ask me where I found him. They said that it was one of the best ceremonies they had ever seen. Loved that he was able to incorporate a sand ceremony with our kids! I would recommend him to anyone!!!
---
Reviewed on

11/06/2017
Maegan P
Tom was excellent! We received so much praise for the ceremony and how Tom did. Tom made the Process stress free so we could enjoy the moment that mattered most. We highly recommend him.
---
Reviewed on

11/01/2017
colleen o
There are not enough words to describe just how wonderful Tom was! We had an out of town wedding in Michigan (we are from Chicago) and were lucky enough to find him through the Knot. We are from different faiths (Catholic & Lutheran), wanted to incorporate a hand fasting... Read More ceremony, and song into our ceremony; all of which was no bothersome to Tom. He incorporated our wishes flawless and actually made the hand fasting ceremony better than we could have imagined. He was wonderful to work with, always responded quickly to questions and ready to call, email or skype as we needed. Being able to individualize our ceremony with the help of his questionnaire was simple and so easy. Our biggest compliment was having friends and family ask how long we've known him because it seemed as if he had known us for years. All our guests were overwhelmed with how beautiful our ceremony was and we have Tom to thank for it! We would recommend him 1000 times over!
---
Reviewed on

10/31/2017
Shelby S
We were VERY happy with our desicion to have Tom be our wedding officiant. I was very nervous about being in front of all of our family and friends, but Tom took care of everything. I felt like my stress melted away and I was able to enjoy being up at the alter with my husband... Read More instead of worrying about evverything. I ended up saying "I do" too early and he was able to play it off and eveyone had a good chuckle and it was just a really good moment, whereas if it were someone else I may have died of embarrassment. You will not be disapointed! And all of the guests afterwards were telling us about how impressed they were with Tom!
---
Reviewed on

10/24/2017
Michele K
Tom did a wonderful job with our event. He braved the crazy winds on the day of rehearsal, and helped us adjust plans to fit the tone of the event. On the wedding day, Tom made everything flow and struck the right note throughout the ceremony.
---
Reviewed on

10/14/2017
Christopher N
Tom came recommended and for good reason. When we first started looking for an officiant we needed someone to cater to our "half religious, half not" beliefs. Tom immediately put our minds at ease and made us feel comfortable that we would get a ceremony that reflected our... Read More wishes. He had a streamlined process for us to use to customize our ceremony. As the wedding date approached, he also kept in contact with us to make sure nothing had changed and even checked in to help ease our stress. On the wedding day, he gave a fantastic and inspiring ceremony. We're so glad we chose Tom and would certainly recommend him to anyone else getting married.
---
Reviewed on

10/09/2017
Megan B
Tom was wonderful, very professional and funny, I would recommend him 100%
---
Reviewed on

10/03/2017
Jessica B
Tom went above and beyond to make sure that everything at our wedding ceremony was perfect. Our guests and close family members continue to compliment us on our choice of officiant. He was professional, knowledgeable, timely (got us to our rehearsal dinner on time!!), and above... Read More all Tom was genuine and kind. He made sure that our ceremony was customized to our every wish; made even easier by his user friendly, online questionnaires. He understood that the day was about my husband and I. I would strongly recommend him to anyone searching for an officiant, I can't say enough about how wonderful it was to have him marry us.
---
Reviewed on

10/03/2017
Tim C
Tom performed our wedding in a manner that was meaningful to us in a manner WE wanted. We met with Tom once face to face for an hour about a year out from our wedding day and had two or three emails/telephone conversation about a month out and Tom performed a ceremony that was... Read More tailored to our personalities. Tom is a true gentleman and his desire to marry us in a manner that was meaningful, thoughtful and loving to us is part of his personality and not a business model he's adopted. Thank you Tom.
---
Reviewed on

9/29/2017
Megan O
I can't say enough about how amazing our wedding ceremony turned out thanks to Tom Hamel. He met us in person at our request, he kept in touch via email through the planning process, and he was prompt & prepared on our wedding day. As the officiant of the ceremony, his words... Read More were personal and meaningful. He looked professional and polish. Highly recommend!
---
Reviewed on

9/29/2017
Jessica L
Tom was excellent. He has a gift of sincerity. I highly recommend him. He will make your day very special!
---
Reviewed on

9/27/2017
Amy M
Tom was wonderful! He was kind and super helpful with planning the ceremony from the east side of the state. I was super nervous about the ceremony since we had no formal rehearsal. Tom offered his ceremony planner that helped me feel more at ease. The day of he made my husband... Read More and I feel so comfortable and special before, during, and after our ceremony. We are so glad we chose Tom as our officiant!
---
Reviewed on

9/25/2017
Kaspar P
He was on time, kind, charismatic, performed the ceremony to our exact instructions, and gave a beautiful speech. Made everything easy and beautiful.
---
Reviewed on

9/13/2017
Ashley B
Tom was great! He was timely, professional, listened to what we wanted for our ceremony, and made us laugh...which was a huge help in easing our anxiety during the ceremony! I would definitely recommend him to be your officiant for your special day!
---
Reviewed on

8/30/2017
Kayla O
Tom was amazing! We actually did not meet him, in person, until about 45 minutes before the ceremony, but everything went very smoothly! We had several guests comment to us about how much they enjoyed the ceremony, and they made a point to mention specifically Tom. They enjoyed... Read More the way he spoke, like he's done this a million times, but still very personal; and also his little jokes. My new husband and I loved how easy the planning process was, as well as, Tom's humor he brought to the event. I think it set our nerves at ease a bit to laugh! Tom had another wedding during our rehearsal time, but he sent one of his assistants, Anna, to run the rehearsal and she did a great job! She was personable and easy to work with as well as receptive to feedback and different ideas for our layout for the wedding party. I would very highly recommend Pastor Tom to anyone in need of an officiant for their wedding!!
---
Reviewed on

8/29/2017
Frank W
Tom was fantastic from start to finish, he does such a beautiful job bringing the wedding ceremony so personnel. From the first interview with him to our ceremony on Aug 26, 2017 we felt so comfortable with how he handled our wedding. Take the time not only to look at his... Read More website, but even more so make the time to meet him at least once, before you decide to do anything. Our wedding ceremony was perfect from start to finish, he helped make our day so great. Thank you Tom for everything you do.
---
Reviewed on

8/28/2017
Kelly B
We loved Pastor Tom. He made the ceremony so easy. The whole day was flawless.
---
Reviewed on

8/23/2017
Sandi S
Tom was absolutely amazing!! Our microphones didn't work and he rolled with the punches great! He made our ceremony seamless and did such a great job making it a special moment for us and everyone attending.
---
Reviewed on

8/16/2017
Natasha H
Tom did an amazing job! He gave me options to pick the speech that fit our personalities best. He offered music, looked very professional and was on time! We communicated though the whole process and he was always available!
---
Meet The Owner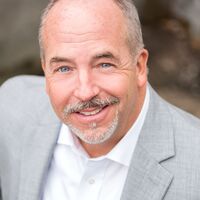 Pastor Tom F. Hamel
Since 2005, I have had the honor of presiding over nearly 1200 marriages. It has been a joy to match West Michigan's beautiful resources with couples looking for meaningful and intimate wedding ceremonies. I am a retired pastor and happily married for 38 years to my one true love, Amy. We have two grown daughters and 7 energetic grandchildren. My career experience has taught me how to meet people where they are and serve them according to their needs.