Home

MyStudio23 - Photography
About this Vendor
"Best Photographer in Columbus" - D. Blanke
Everyone has their own wishes on how they want to remember their wedding day. Our goal is to make your wishes come true by providing high-quality custom images, along with our hearts and dedication. We believe everyone deserves to have the perfect photographs to remember their wedding day!
Details
A Variety/Blend of Styles
Contact Info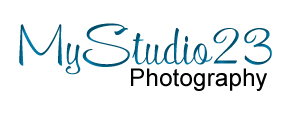 Amazingly Talented Photographer!
Reviewed on

9/25/2014
Kayla
I knew from the first time I met Jenny my wedding photos were going to be the last thing I was worried about on my wedding day. Jenny is such a talented photographer & such a joy to work with. She was amazing at keeping in touch through emails & calls! She had everything (& I mean EVERYTHING) so well organized from the timeline she put together of the wedding day to listing out the types of pictures based on my suggestions. She was so flexible prior to the wedding & the day of! She got the perfect photos of the day without being at all pushy or overpowering. I absolutely love our wedding album! Jenny sent us drafts of each page of the album & allowed us to tweak it however we'd like. She's amazing! Highly, highly recommend her!
---
Wonderful choice-you won't regret it!
Reviewed on

7/08/2014
Heather A
I came to the knot when my husband and I first got engaged for pretty much all of my vendors. Until I got engaged, I had no idea how much a photographer costs, but man! It's expensive. I wanted to find a photographer who did quality work, took beautiful shots, was friendly and fun to work with, and didn't break the bank. I'm so glad we went with Jenni at MyStudio 23! After reviewing her galleries, I knew we had found the perfect photographer. She took our engagement pictures (my sis-in-law said they were the best she had ever seen!) and our wedding pictures, and I couldn't be happier. She and her assistant, Ashley, were so nice, and they took such good photos-photos that we will treasure for the rest of our lives!
---
Wedding Day Bliss
Reviewed on

11/10/2013
Stephanie K
My husband and I had the most fantastic experience, EVER, working with Jenni, at MyStudio23!! She made everything so easy - from taking our engagement photos, coordinating our wedding day time line, to spending the entire day, freezing, to take our wedding photos. Not only is she easy to work with, her photos are amazing!! She was such a great sport while coaching/ wrangling in a rowdie bridal party to get wonderful photos. I'm so thankful that Jenni was our wedding photographer. Pictures are great, service is great, and overall experience was better than fantastic! I would, and do, recommend her to anyone that I hear is in the market for a photographer.
---
Wonderful experience!
Reviewed on

5/26/2015
Megan B
MyStudio23 was wonderful to work with for the whole process! They were very understanding with my lack of availability during the planning process as I was finishing Veterinary School, and the day of the wedding was equally great. My fiancé hates to have his picture taken, and the groomsmen had a few beers before the pictures started but Ashley was great, joking around with them and tolerating their antics. She also had some great ideas for photos at our location, and I am very excited to see the finished product. Since we did pictures before the ceremony, she also did a good job setting up our 1st look so he didn't see me getting out of the car. I highly recommend them to anyone looking for a good value photographer in the Columbus area. I did not rate the quality since we are waiting for the finished pictures, but everything else has been fantastic.
---
a lifetime of memories
Reviewed on

5/14/2015
Melissa A
Jenni from my studio 23 was so easy to work with. As a bride I could be very indecisive at times,and when i was she always had a idea. She was affordable,and easy to contact. My engagement and wedding photos are amazing! Even my husband who doesn't care to get his picture taken enjoyed the "photo shoots". I would recommend her to any of my friends/family & would definitely use her again! The Kings
---
Great!
Reviewed on

2/12/2015
Jayme K
MyStudio23 did a great job and captured some beautiful moments. Very affordable too. I will be using them again in the future!
---
Awesome photographer!
Reviewed on

10/03/2014
Catherine S
Jenni was great! She was willing to work with me long-distance during the planning, since I got married in Columbus but don't live there at the moment. She met with my husband and me via Skype, and then in person twice before the big day to make sure that we had the shot list and itinerary all set. She worked well with the wedding planner and other vendors to make sure everything went smoothly, which was not easy, because it rained and we had to switch our ceremony *and* photo venues at the last minute. Instead of the park we had planned on, she suggested the Columbus Public Library, which was lovely (not to mention free). Her prices are very reasonable, and the photos turned out great! Trust me, even if you have a friend or family member who takes really good photos, it's best to go with a pro so you can be sure to capture every moment. Highly recommended!
---
Great Photographer
Reviewed on

9/15/2014
Brenda C
Jennifer and her team were wonderful. She was easy to work with, took our request for specific photos, helped with an aisle runner problem during the ceremony and came to the rescue with safety pins for a dress during the reception! Did not realize how long it takes to get wedding photos and wanted to use a photo for the thank you's. Without asking, Jennifer edited a few for us early just so we could get our thank you's out in a timely manner. The thank you pictures were beautiful, can't wait to see the others!
---
Great Experience
Reviewed on

8/24/2014
Brittany W
Jenny was wonderful to work with. She responded quickly to any e-mails or questions we had. She was on time and ready to go for our wedding day.She took all the pictures we requested and gave suggestions. The prices were great and we really appreciated her keeping the pictures so that we could save money by getting an album in the future.
---
Amazing!!
Reviewed on

6/20/2014
Mira B
I hired Jennifer for our engagement and wedding photos, and I could not be happier! Not only did the photos turn out fantastic, but she was a breeze to work with. Her down-to-Earth personality put everyone at ease, even for those of you who have never worked with a photographer before! For the price and the quality of service, you could really do no better!!
---
AMAZING!
Reviewed on

6/18/2014
Jessica
She was very professional and easy to work with the entire time. Very quick with editing the photos after the engagement session and the wedding. Great quality and very budget friendly! I would highly recommend her to any couple!
---
Dinan/Stephens Wedding
Reviewed on

6/17/2014
Laura D
Jennifer and her assistant did a wonderful job!! They took beautiful pictures and were very creative in our poses. They made the experience very fun and we really enjoyed working with them! Jennifer was very affordable and offers several packages. We would highly recommend this vendor! You won't be disappointed!
---
Great service and photography!
Reviewed on

5/08/2014
Olivia H
I was very happy with the service Jenni provided throughout my planning and wedding! She was always available for questions and gave great suggestions and examples for our engagement pictures. She provided a timeline for the day of the wedding which helped keep the wedding party and our family on track. She had great advice for every aspect of our wedding and was very open to our ideas. I loved her personality and she was so easy to get along with. Overall, I was very pleased with our pictures and our service. I would definitely recommend Jenni to future brides!
---
Wonderful Experience!
Reviewed on

1/28/2014
Nicole T
Jennifer was the photographer for our December wedding and was a pleasure to work with! Her pictures were wonderful, we are very pleased with the results. She was also a trooper in the cold weather and got some very pretty shots of the winter wonderland! We would highly recommend her to others!
---
MYSTUDIO23 Delivers great service and photos!
Reviewed on

1/20/2014
Christy B
MYSTUDIO23 is incredible! Jenni and her assistant photographer displayed the utmost in professionalism on our wedding day. They were both so helpful and attentive. Prior to the big day, we met only a few times but that was all it took for me to feel that I was in good hands. Months later now I am still going back to our pictures and still loving it all, the sentiment of our special day was captured perfectly. Do yourself a favor and book MYSTUDIO23 as your wedding photographer, you will not be disappointed.
---
Great to work with
Reviewed on

9/22/2013
Sarah l
We used Jenny for wedding and engagement photos. She was very nice and reliable. We decided to hire her assistant too to help out with the photos for the wedding. I would highly recommend that. It was a great decision having her there to take extra photos and to make things run smoothly. We ended up ahead of schedule which was my biggest worry of not having enough time to take all the pictures we need. They were also very accommodating. I would recommend them, and have to everyone! Thanks to both of you!
---
july bride
Reviewed on

8/15/2013
Bethany
Had the best experience with mystudio23! The photographer was professional and took amazing shots. Was able to obtain quality pictures while working within a strict photographer guideline placed by the church we used. She listened to what we wanted and nailed the shots we specifically requested, all in a timely manor. Even when the rain tried to ruin our day she was on the phone with me first thing in the morning making plans for alternate photos. Picture turn around was very quick as well. I would recommend this company to anyone. The only difficulty is trying to choose what pictures i like best! They are all amazing!
---
Amazing Job!!!
Reviewed on

7/08/2013
Maria B
Jennifer did an awesome job at my wedding! I was very pleased with her photography, patience and kindness! She was open to my ideas and captured every beautiful moment. We had Jennifer bring a second photographer to the wedding, which was nice to capture all the small things! My husband and I also used Jennifer for our engagement session and we were happy with those photos too! I would definitely recommend Jennifer!
---
Great service and photos!
Reviewed on

6/25/2013
Jennifer T
Jennifer did a fantastic job with our wedding, the pictures were quick but we still got plenty of them! We got her e-mail that the photos were ready to be picked up before we even got back from our honeymoon! They looked great, and we were really happy with the price we paid. Also, Jennifer is a miracle worker with bustles - after thirty minutes of the bridesmaids and me freaking out, she came in and fixed it in about thirty seconds. She was a lifesaver!
---
Jennifer at My Studio 23
Reviewed on

6/24/2013
Amber b
I highly recommend My Studio 23. Both my husband and I are very pleased and happy about the way both our engagement and wedding photos turned out. We got the largest package offered and so glad I chose that one. A friend of mine also used this company and has had nothing but good things to say as well. The photographer is flexible and willing to work with whatever needs you may have!!!! Her pictures are amazing and she is wiling to try anything new. Will definitely use My Studio 23 in the future and will recommend to family & friends.
---
A great deal for the price!
Reviewed on

6/20/2013
Sarah S
Mrs. Jennifer and her assistant did a fabulous job for my wedding! She was very friendly, on time, and captured intricate moments of my big day. She was very unobtrusive during the ceremony, but the pictures were perfect. I also appreciated that she gave me all of the pictures on a CD for me to use, in addition to the album she made for us. Not every photographer will give you so much freedom. Her beautiful pictures will make remembering the day so enjoyable. Thanks, Jennifer! I'm so glad I picked you!
---
Perfection
Reviewed on

5/22/2013
Caitlin G
I cannot say enough wonderful things about Jenny. She is so kind and makes you feel very comfortable. She was absolutely perfect for us. She accommodated us with adjusting the timeline, she takes so many pictures, she has them edited in record time, and her prices are very reasonable. She was with us from getting ready that morning to the reception (she left after the big stuff during the reception but was with us for about 12 hours). Most importantly-she gives you rights to all your images.
---
EXCELLENT
Reviewed on

5/21/2013
Ashley S
My Studio 23 was an excellent choice for my photographer for our wedding! I do not live in the Columbus area, and my wedding was in Mt. Sterling, and she has no problem making the trip there. My package was reasonably priced for all the attention I received on my big day. My package included an assistant who was just as professional, and just as personable! I had a very large wedding party (11 groomsmen and 9 bridesmaids) and both were very patient and accommodating to our needs/wants. Every photo I wanted, she took. We got married in December and received some preview photos that we were able to use in thank you notes and Christmas cards. Our canvas, CD, and photo album were finished in a timely manner and looked FABULOUS. I have been in several weddings in central Ohio over the past few years, and I was most impressed with My Studio 23. I plan on using My Studio 23 for all of my future important moments!!
---
Jennifer My 23 Studio
Reviewed on

5/15/2013
Nicole M
I am beyond happy about the quality of my wedding pictures. I never thought they would turn out as amazing as they did. The different lighting effects, angles, poses, action shots, etc were more than I expected. My husband and I have so many great pictures and would highly recommend her to anyone who needs professional pictures taken. Not only are the pictures great, the service was just amazing! She is so personable and kind which makes it much easier and more fun to get your pictures taken!! If you are looking for someone who will put 110 percent into her work, I would definitely go with her! I'm so happy with our outcome!!
---
My Studio 23
Reviewed on

3/27/2013
Bobby N
Jennifer was very easy to work with. She always responded to our e-mails the same day and did a great job with our pictures! The value and quality were outstanding. I would highly recommend here to anyone getting married around Columbus.
---
Send Message