Home

New Classic Wedding Films
About this Vendor
New Classic Wedding Films
Details
Destination Weddings, Online Proofing, Social Media Sharing, Video, Photo + Video
Contact Info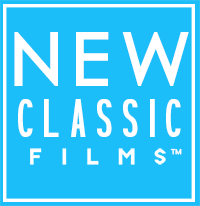 3940 Laurel Canyon Boulevard, Studio City, CA
Great quality, worked well with our photographer
Reviewed on

3/08/2014
Tim W
Camron and his team did a fantastic job with my wedding video. They did a nice 10 minute highlight plus the full ceremony, cake cutting, and entrance video. I told him upfront I was fine with being low priority and told him to take his time with the wedding video because I had... Read More my wedding during peak season (July). I figured I did not want to rush him, and I'm glad it came out great. The wedding highlight came out with nice music and cuts that my family and I were very pleased with. The filming team came as a pair of guys. They were incredibly accommodating and worked VERY well around my photographer. The wife wanted the emphasis on the photographer and the show to revolve around what the photographer's needs were. The filming crew worked extremely well to not get in the way of the photographer and to still come out with great shots for the video clips. Also, I had some special requests for certain filming shots that I wanted for myself later on to edit. They were also very accommodating for that. I also got the raw film as well because I was looking forward to putting together a few of my own clips since I like to do a little bit of video editing on the side. My one and only complaint is a minor one. When I gave the harddrive (for raw video) to the filming team on the day of the wedding, there was a slight mix up where it was not labeled and almost forgotten about. After talking to the team, they were able to figure it out and give it to me. Very slight hiccup, but that's about the only thing I can think of as a negative. Overall, fantastic work and a very competitive price. I would recommend them.
---
...
Reviewed on

2/11/2014
Kevin W
My wife and I used New Classic Films for our wedding on 12/1/2012. we based picking them on the reviews we read about them before 6/2012. I will break down my experience with the dealing with them. I paid $2250 for full day service, highlight video, dvds with clips of different... Read More wedding moments, and all the raw footage loaded on to my harddrive I provided. meetings: We met with Camron through an online meeting and liked him. This was a good start! wedding: Camron and his assistant provided great service throughout the entire wedding. final product: This is were my 1 star review comes from because this is what I paid for. Again my wedding date was 12/1/12. The contract I signed said that it would take 4 months to get my videos. You would expect a company to contact you if it is going to take longer then the contract date, but nope I had to email them to get an update. My email conversations were with Camron and Angela. - I emailed them 4/2/13 and asked where my stuff was and they said we need more time, which is fine so I waited a few more weeks. - I again had to email them on 5/22/13 for another update. They said it will be done and shipped next week. You guessed right, no package came. - I emailed them again on 6/12/13 and they said it would now be done by the end of the month. Then they said they only had 1 of the 3 songs that were supposed to be in the video. I told them all 3 songs when I signed the contract. I don't understand how you can be "done" when they only had 1/3 of the songs. Again this is 6 months after my wedding date. -They finally emailed me on 7/13/13 with my highlight video link. After watching it, my wife and I were extremely disappointed. We both said it took 7+ months to make this final product. I seriously could have made this video with my mac and iMovie. -Then they finally mailed me my harddrive and dvd's on 8/7/13. I fully understand it takes time to create these videos but does it really take 8 months? Especially when I got married during the slow wedding season. I would NOT recommend using them unless you want to wait forever for your video and a mediocre final product.
---
great
Reviewed on

12/06/2013
Richard G
Everything was great
---
Perfect
Reviewed on

10/05/2012
Jessica R
Our wedding video was absolutely beautiful. They not only captured all the details of the wedding, but the spirit of the wedding as well. We've received a ton of compliments from our friends and family, and over a year later, I still get teary-eyed whenever I watch it. Camron... Read More and Erica were also extremely easy to work with...all of my calls and emails were always promptly returned. And even though they took a bit longer than they said they would to get us our video and DVDs, I can't bring myself to take away any stars from this review because the final product was just so amazing and perfect. I highly recommend New Classic Films!!
---
They are awesome!
Reviewed on

5/11/2012
Sarah P
My friend told me that the best wedding videographer is the one that is unnoticeable during the day... but captures every moment. New Classic Films did just that. On the day of the wedding, they showed up on time and when unexpected incidents occurred the remained professional... Read More and still managed to produce a great product for us. From beginning to end, Camron and his team members were always so responsive and attentive to our needs- they promised and delivered everything they said they would. My husband and I are so glad that we picked New Classic Films for our videography.
---
Awesome Job!
Reviewed on

2/18/2012
jennifer W
I strongly suggest this company for the brides To be. It's a great company, wonderful work. The editing for the wedding video is GREAT! Their best voule package is really worth the money. My wedding planner found this place for me. I really love their work!
---
Professional/Creative and Highest Recommendation
Reviewed on

2/12/2012
toby b
It is with great pleasure that we Highly Recommend this company after getting a "Dream Come True" wedding video!The moments that were captured were Fantastic! It is obvious that Camron and his team spent hours putting together the perfect moments on film that we will treasure... Read More for a lifetime. Somehow, they reflected the personalities, the love and the magic of our special day. There were no surprises. The team was in and out without any distractions. Our family cannot thank them enough for their professionalism, making us feel at ease, and their artistry! Our Family Highly Recommends them and wishes them much success! The proof is in their work!
---
Horrible Experience
Reviewed on

2/10/2012
Gita D
Their service was so disappointing to us. When we met them they were so nice. Camron completely changed after we addressed our concerns and were not happy with our video. The quality of the video was horrible. They were rude to us after we addressed our issues, later promised... Read More to do the job and never did. I am not exaggerating, but i have been only very nice and patient with them. Never pressured them, gave them 13 months to do the job they promised they will do. And they never did. I am so disappointed and sad because i, myself, picked them and never could have expected from Camron such horrible client treatment. I would not recommend them to anyone. You can judge the company by how they address their client's concerns. Well, they don't -they ask their lawyer to contact their clients. Beware.
---
Wonderful to Work with
Reviewed on

10/25/2011
Ashton C
New Classic Films was great to work with. They were flexible in their hours and very reasonably priced. We love their style work and they give you options on what you would like. They do travel from Moorepark to Oxnard and I would highly recommend them for your wedding.
---
great choice
Reviewed on

9/28/2011
lena w
This is an incomplete review because we have not seen the final product yet, but I can comment on their service so far. Camron and Eric were great videographers. They worked well with our photographers from a different vendor. At first I thought it was awkward to be filmed but... Read More they helped make it comfortable. They were there from the getting ready stages until the end of the wedding.
---
Incredible save the date & wedding Videos that mak
Reviewed on

9/14/2011
Holly S
I can't say enough beautiful and wonderful things about Camron and his team at New Classic Wedding Films. I was so happy with our Save the Date, and our wedding video. Camron was so wonderful in helping us achieve our Save the Date video to represent us as a couple and tell... Read More our engagement story. We couldn't of been happier with the results of our video. It was edited perfectly, and we received so many compliments. When I was planning my wedding, I knew that having video to capture our ceremony and personal vows was the most important part of the wedding. Thank you so much Camron for the beautiful wedding video and allowing us to relive our most cherished wedding memories.
---
Amazing !
Reviewed on

7/11/2011
Paola H
Camron and his second shooter where great they are so happy and worked really well with me and my husband , if you want a laid back and professional person he is it ! i cannot wait to see the finish product because i know it will be amazing !!
---
Capture your day...perfectly!
Reviewed on

5/31/2011
cerisa i
They were amazing! So professional, but also just down-to-earth. They've been in the business for a while and know what it takes to produce award-winning work :)
---
Great work
Reviewed on

1/04/2011
Diana H
Excellent quality, service, and value. Thank you Camron and Jeremy.
---
Exceeded our Wildest Dreams
Reviewed on

11/09/2010
Audra C
Thank you New Classic Wedding! We could not be more delighted with our wedding film. Throughout our first viewing, our jaws were on the floor. And the excitement hasn't let up. We watch it as least once a day! Our family, friends, family of friends, friends of family, every... Read More single person who watches our film shares with us how beautiful it is. We all agree that it has a really modern, music-video quality yet captures all the classic wedding moments. We feel you captured our day perfectly. The video absolutely reflects who we are are as individuals and as a couple. Music choice: perfect. Editing: perfect. Storyline: perfect. The natural sound you incorporated, the pace of the film, the scenery footage, everything is perfect. Plus we were able to view it and show it off so quickly after the big day. The level of professionalism displayed both in the film and by your crew during our day is/was extraordinary. We barely knew you were there and yet the film allows everyone who couldn't be with us to feel like they were right there! That means so much to grandparents who couldn't make the trip. Thank you again for creating our magical wedding film. Everyday our favorite shot or moment changes. And we feel so lucky to feel that way. To have something so beautiful commemorating our big day. You guys are amazing. We're going to go watch it again right now! Thank you! Doug & Audra
---