Home

NH Images Photography + Video
About this Vendor
Your life. Your love. Your story.
New Hampshire based wedding photo + video team of award winning photographers and cinematographers that have a passion for storytelling. Relive the special moments in your life through our heartfelt photos and cinematic films.
Details
Classic, Documentary, Editorial, Fine Art
Getting Engaged, Rehearsals + Parties, Wedding
Destination Weddings, Online Proofing, Same-Day Edits, Second Shooter Available, Social Media Sharing, Full-Length Video, Highlight Video, Video, Photo + Video
Contact Info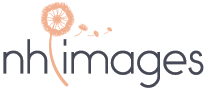 Loved working with Jaime!
Reviewed on

1/24/2014
Kimberly M
I was searching The Knot for a reasonably priced videographer and was really impressed with the First Look videos on the NH Images website. I loved the idea of having an edited first look and then a 30 minute wedding video to show others, rather than only having hours and hours of raw footage. We sat through watching a friends wedding raw footage and I promised myself I would never put anyone through that with our wedding video. We met with Jaime in person and booked her to film and edit our big day. Jaime showed up right on time the day of the wedding and was not only professional but you could tell she really shared in the excitement of your special day. Within a week after our wedding, while we were on our Honeymoon, we got to watch and share our First Look with friends and family- it was amazing and we received so many comments from people on how much they loved it. We recently received our HD wedding video and love it. It is not just a quick look at a special day, but an artistic piece of work with the music and editing. We highly recommend Jaime Wood and NH Images, you can trust that they will give you a beautiful wedding video for a reasonable price!
---
BOOK JAIME!!!!
Reviewed on

10/07/2013
Kaye K
I have so many magnificent things to say about Jaime Wood. First off, if any couple is considering videography, which you should, just stop your search now, save yourself some time, and book Jaime. Many of the videographer's we spoke to were essentially all about selling themselves and were uninterested in finding out what WE actually wanted. Then we met with Jaime, who is by far one of the most humble and amazing individuals I have had the pleasure of meeting and feel blessed to call her a friend. Jaime was so welcoming and the first thing she said was; "So tell me about you two!" It was a breath of fresh air to have someone genuinely interested in us and how we envisioned our wedding. One of our best decisions was booking Jaime. She went above and beyond normal expectations. She frequently checked in with me to see how I was doing. She offered support and guidance during any obstacles throughout the planning process. The wedding day she arrived early and dove right into filming. Jaime even stayed late to get footage of everyone dancing because we were running behind. By the end of the day my husband and I had nicknamed her Ninja Jaime because we rarely ever saw her the entire day. We are still laughing about one point when our photographers were changing positions and we were standing in between takes and we heard "Hey guys over here" and we look to see Jaime completely in the tall reeds of the golf course with just her camera poking out. Within 4 days our sneak peek video was posted for us to share with friends and family. I have watched it over 20 times and still cry each time I watch it. I am blown away by her ability to capture such raw beautiful moments, times where my husband and I had no idea she was filming. The ability to capture these moments is truly a gift and Jaime has it. We are forever grateful for the irreplaceable memories Jaime has given us. It is a priceless memory that we can cherish and share with family and friends for years to come.-Kaye & Konrad
---
INCREDIBLE!
Reviewed on

9/26/2013
Jamie
OK...I can NOT say enough great things about NHImages Video. Jaime (specifically) is absolutely INCREDIBLE in every sense of the word. She is professional, fun, caring, and she certainly understands the art of wedding videography. I have no idea how she does what she does. She made Chris and I feel so special. The sneak peak video she made for us brings tears to my eyes every time (and I watch it A LOT)...she surely knows how to capture those most important and special moments. I will be forever grateful for what she prodcued for us (and we haven't even received the final video yet!)...they are memories that will last a lifetime. Thank you SO much Jaime for all that you do, we really can't thank you enough. SO for any bride out there wondering if you should get video, YOU SHOULD, and you should use Jaime.
---
NH IMAGES - THE BEST!!!
Reviewed on

7/22/2015
Cori S
NH Images Photography and Videography Wow! Wow! Wow! If I could give Peter Clayman (photographer) and Jaime Wood (videographer) 10 stars each I certainly would! From the very first meeting, we connected. I am a photographer and very discriminating so I had a very clear idea of what I wanted for our wedding day. These two LOVE their work! Peter was very personable, thorough and helpful in guiding us through the details and the type of pictures we wanted of this very important part of our wedding. He is a thoughtful listener and offered suggestions to maximize our time at the reception and still capturing the special moments of first looks and family portraits. The day of the wedding, Peter and Jaime were ready to roll when we arrived at Gibbet Hill. They are both so friendly and easy to work with in addition to being incredibly organized and so discreet. Aside from the obvious formal pictures, they captured some amazing intimate and special moments without any of us ever realizing they were busy getting fabulous photos and footage of our story. The pictures and video are phenomenally gorgeous and will re-tell the history of the emotional and sentimental moments of this incredible day! Both are personable, creative, spontaneous, and so professional. Although it wasn't originally planned, the weather was so lovely, we trekked up to "the ruins" to get some of the most gorgeous photos and video we have ever seen!! (Check out their blog to see some early photos and video!!) We couldn't be happier!! If you can afford the extra cost to hire both Peter and Jamie, I highly recommend them both. That having been said, we have also been guests at a wedding covered by their staff and the results were excellent as well! The cost was reasonable and I will continue to recommend NH Images to anyone looking for an outstanding vendor! ~ Cori S.
---
LOVED Working With Jaime!!! Videos were outstanding!
Reviewed on

2/03/2015
Jamie H
Jaime worked with us and helped us create a package that was within our budget. She had been quite sick the day before our wedding and still made it. She is such a dedicated professional. I hardly noticed the video camera at all which is exactly how it should be. The videos were sent to us shortly after the wedding and they were so well done. My dad was in tears when he watched. A month later, our dog ate the thumbdrive with our wedding videos on it and Jaime so graciously replaced it for us. I can't rave enough about NH Images. I would recommend them a thousand times over.
---
Smooth going!
Reviewed on

10/22/2014
Emily G
When I first contacted this vendor, the owner called me instead of the typical emails. We were planning from long distance so it was nice to actually talk on the phone and get to know the company a little. We met with him in person to go through the list and he really set us at ease. We had Kathy the day of and she was easy to work with and very helpful. I'm not much for having my picture taken but she made it feel like the whole hour of photos flew by and took mostly candids afterwards. She definitely knew what she was doing and we can't wait to see her work.
---
The Best
Reviewed on

10/17/2014
We just viewed our full video and loved it as much as the sneak peak, which we didn't think was possible! Jaime was a pleasure to work with and very professional from our first phone conversation. She followed through on everything, so that I did not have to worry about the videography details. She captured our personalities and every personal detail of the wedding perfectly. We could not be happier with Jaime and her work. If you are deciding on video, it is well worth it if Jaime is the videographer!
---
Pictures say a Thousand Words
Reviewed on

10/08/2014
Amanda A
I cannot begin to express my gratitude to Peter at NH Images for spending our wedding day with us! From the first phone call I made to him through the final goodbye on our wedding day Peter was the utmost professional, caring and on top of it. Nothing we did was overly traditional and Peter was great with suggestions and making sure to capturing all those special moments. At the end of the night when I saw the first image he released of our wedding I thought if this is the only photo I get, he is worth every penny. Peter - in a word- I am forever GRATEFUL.
---
Best quality for price!
Reviewed on

10/06/2014
Lindsay Y
Trying to find a budget-friendly but quality videographer was difficult! Other companies were either $5000 with amazing videos or real cheap and super cheesy (using still images and crazy graphics). NH Images to the rescue! They are reasonably priced - we paid about half of Boston prices for 6 hrs of video, a sneak peek short video posted to Facebook, 3 DVDs that included a 25 min wedding video, and full footage of all important events (ceremony, first dance, speeches etc). The high quality of the video's was on par with the more expensive options. We ended up needing a little more than 6 hrs on the day of our wedding, and Matt, our videographer had no problem staying for another hour for a small extra fee. Matt was excellent to work with, he stayed out of the way but got a lot of great shots. He had a hand-held camera as well as a stationary camera set up. Jaime (the owner) does all the editing so all the videos are consistent, regardless of your vidoegrapher. She sent me sample videos prior to booking so I could see the quality. The sneak peek video came out not even a week after our wedding - posted to facebook. This was great to share with friends and family! It was about 3 mins long and such a nice little preview. The full DVDs themselves are beautiful! Jaime uses some of your wedding photos to create the DVD covers. The longer 25 min video was so great - some of our speeches and vows voiced over the video. It's also great to have these moments in full in the separate raw footage too. The DVDs came about 2 months after the wedding. It was so nice to relive the day through the video – they were able to capture moments that just couldn't be seen through photography. Overall, NH Images was great to work with. Jaime was always just an email away for any of my questions, responding very quickly, even on weekends! NH Images video's are top quality for about half the price of some of the other Boston area big name videographers. Even though they are based in NH, they will travel to MA, so just ask! They had never done my venue before (Hawthorne Hotel in Salem, MA) but were more than willing to travel for it! I would highly recommend them to anyone. I almost wish we had used their photography services too! Everything I've seen looks to be just as high quality as their videos.
---
Money well spent!
Reviewed on

9/17/2014
Bridget B
I am so happy with my sneak peak video! I hired NH photography and video for my wedding videography. I am so glad I did, I have only seen my sneak peak video so far, and my goodness am I pleased! My family and friends have all seen the video that I shared on facebook, and I have gotten the best feedback! Everyone keeps telling me that they feel like they were there with me and they could feel and see the love through the video! I would suggest hiring these guys for your wedding, Billy was my videography and he was very easy to work with and even stayed a little longer then he was hired for to make sure that he got my father daughter dance! :)
---
Amazing!
Reviewed on

8/29/2014
Jenna V
We hired Peter Clayman of NH Images for our photographer on our wedding day of August 1st at Atkinson Country Club. The year leading up to the wedding he was a great help, very responsive, and was sure to get a detailed list of all of the pictures we wanted taken that evening. On the day of, Peter was professional, quick, and great at getting everyone comfortable in front of the camera! We LOVE the pictures we have seen so far, and cant wait to see the rest of them! I would highly recommend him to everyone in the area!
---
Totally Amazing
Reviewed on

8/09/2014
NH Images exceeded my every expectation! Peter is professional, flexible and friendly, while remaining unobtrusive. The perfect wedding photographer. He takes great pictures, but you never feel he interferes with the intimacy. He has great, original ideas. A total pleasure to work with. Totally amazing. Peter was a great addition to our wedding, he worked well with each of our vendors and took AMAZING pictures! I couldn't be happier! I would HIGHLY recommend!
---
Excellent Wedding Photographers!
Reviewed on

4/22/2014
Melissa M
Peter was friendly, professional, and easy to work with. Kathy shot our wedding at Chase House at Mill Falls in August 2013. She captured our personalities really well, and were really pleased with the quality. I highly recommend Peter and his team.
---
Wedding Videographer
Reviewed on

4/21/2014
Katie G
NH Images is a phenomenal company. We live in Florida but married in NH and all of our contacts with NH Images were via phone until our wedding day. Our initial consultation with Peter via phone immediately put us at ease and he really seemed to "get us" as a couple. Our email/phone/video interactions with Jaime Wood (videographer) and Sarah Shulte (photographer) were light hearted and friendly, which is a perfect match for us. On our actual wedding day, both were prompt, considerate, sweet and genuinely happy to be there to capture our wedding. Everything went perfectly and our wedding video is AMAZING. It allow us to relive the day over and over again. We are very excited to see all of our pictures and have every confidence they will also be amazing. NH Images deserves every ounce of praise and every award in this industry- they are truly top notch and it was a pleasure and honor to work with them. Katie Galanes & Ashley Emery
---
FANTASTIC
Reviewed on

11/15/2013
Kathleen M
Jaime Wood was phenomenal to work with. She has a gift to figure people out and put it together in the most touching way. We had a perfect wedding day and to see our sneak peek video only 48 hours after the wedding happened was the best surprise of all. My husband and I loved Jaime from the first moment we met her. She was professional and a truly gifted artist. I could not say enough good things about her and her staff. She is simply the absolute BEST! Thank you Jaime you are so gifted at what you do!!
---
Don't Give it a second thought!!
Reviewed on

11/12/2013
Nichole A
When we started planning our wedding, we didn't think we wanted to have a cinematographer. In our minds we saw that cheesy wedding film of a camera making its way around the room with everyone addressing the bride and groom. Trust me, the films from NH images are not that! After seeing a few of their sneak peeks online we didn't give hiring them a second thought. If we recall correctly, NH Images was the first vendor we hired and it was over a year before the wedding!! From that day we began watching every sneak peek that came out of their studio and we didn't see one that we didn't love! The sneak peeks they provide are awesome and the finished product they produce is absolutely wonderful. The cinematic film is truly unique and helps you live out the wonderful day all over again, including some things you didn't see the first time! We were blown away with what we received! It doesn't stop with a wonderful wedding film though! The service we received from these professionals was a great experience. We dealt with Jamie and Jon, the two of them were amazing! Jon our cinematographer for the wedding was friendly, enthusiastic, fun and really added something special to our day. He was also a pleasure to work with and did a great job capturing our big day. Jamie the lead cinematographer and producer is a truly wonderful and genuine person! We not only feel like we obtained a professional that was great at her work but also gained a friend! If you're looking for a cinematographer for your wedding, look no further. The team at NH Images is all you need and they're worth every penny! We couldn't recommend them more and if we could give them more than 5 stars here we would!
---
Best in NH!!!
Reviewed on

11/07/2013
Katie L
Planning a wedding can be stressful, especially when it comes to deciding who is going to capture all of your special moments on your big day. Peter Clayman took care of every single detail for us, and surpassed all of our expectations. He is detail focused and professional, while also funny to keep stress levels down... I might add that he is a fantastic dress fluffer! :) When we were looking for a videographer we didn't want someone who was going to be right in everyone's faces... you all know what I am talking about. People tense up and get awkward as soon as they see a video camera pointed at them. Matt filmed our wedding and did such an amazing job at blending in! I am so happy we chose NH Images, and would recommend them to anyone!!!
---
Amazing!!
Reviewed on

10/05/2013
Patricia L
While we are still waiting to see our photos from our special day, i wanted to write a review about our wedding photographer, Leah with NH Images. Leah was incredible to work with and was a perfect fit for Greg and I. From getting some amazing, creative and special shots to just being so great with our families! Not only did we have a great day, we had some fun and special memories with our photographer! I cannot speak more highly of her not only as a professional, but as a person too! She helped to make us feel really relaxed and was just so wonderful to work with. I cannot wait to see the pictures. You spend a lot of time with your wedding photographer, we feel so grateful that we liked ours so much. We had fun hanging out and know that our comfort and ease with make for even better pictures! fondly, Patty & Greg
---
Great experience
Reviewed on

9/09/2013
Linda C
Jaime filmed our wedding, and we just got the final video! Jaime was great to work with- very professional and responsive during the planning process. It's so fun to see all the details that you missed the day of in a way that photos can't capture. We can't wait to relive our wedding by watching this on our anniversaries!
---
Lovely and Professional
Reviewed on

7/20/2013
Alexandra K
We worked with Jamie at NH Images, and she was WONDERFUL. I really enjoyed talking with her before the wedding, and on the day of she was great -- very unobtrusive and professional. The "preview" of our video was up within a few days after the wedding and was just beautiful -- it made me so glad that we did decide to do videography, and not just pictures. Well-done, not at all cheesy or tacky. I loved seeing our vows to one another. I can't wait for the full video! Highly recommended.
---
Love NH Images!
Reviewed on

5/24/2013
Eileen M
Jaime Wood was my videographer for my wedding. I did not meet her prior to the big day, but she was so easy to work with when we communicated through email or by phone. I met her while I was getting ready and she was SO nice and we clicked right away. She brought an assistant with her and they were both very professional. The "sneak peek" of the wedding was posted on my Facebook page 4 days after the wedding. It is spectacular! I have watched it countless times and can't get enough. I would highly suggest NH Images to anyone looking for a videographer!
---
NH Images-The BEST
Reviewed on

2/20/2013
Sarah M
When I got engaged, my best friend offered only one piece of advice that she said I HAD to take-get a videographer and make it NH Images. I couldn't be more thrilled that I listened to her. From the moment I contacted NH Images, Jaime and her staff were nothing short of professional and wonderful to work with. Our planning meeting was done with ease, anytime I emailed a question or for more information Jaime got back to me immediately. I knew going into our wedding day that things were going to go perfectly. On on our wedding day, our videographer was exceptional. David was kind and professional at all times. He and my photographer worked well together-they seemed to compliment each other in their style and with wanted they were looking to capture. I had not given thought to prior to the wedding about how the photographer and videographer would work together but I could not have been happier. A few days after the wedding I had emailed Jaime to thank her and to get an idea of when we would be able to see some of the footage. Even though our package did not come with a sneak preview, she uploaded the raw footage of our ceremony for us so that we could see it. I know she was busy editing other films of recent weddings so it meant the world to us that she took the time to send us that footage before our edited video. Our finished wedding video is more than we ever could have expected. It is absolutely PERFECT! Within the first two days, we watched it 5 times. The way she put our day together was seamless and could not have been done with more care and attention. It is exactly how I wanted it to come out and is exactly the way we want to remember our day. If there is one piece of advice that I can pass on to future brides and grooms, it is to get NH Images to capture your day. Our video is something we will treasure for the rest of our lives and honestly feel that of all of the decisions that went into planning our wedding, this was by far the best one we made!
---
We LOVE our Video!!!!
Reviewed on

11/07/2012
Jennifer M
We decided to have a videographer very late into our planning process. We were really uncertain if it was worth the money considering we had already spent a decent amount of our budget on our photographer. We picked NH Images, ultimately becuase they offered a very resonably priced package that allowed us to have 4 hours of footage. We were only concerned with captured our ceremony and our wedding toasts. Looking back we are SOOOO happy we finally decided to have a video!!! Pictures are truly wonderful and they can capture moments you will treasure forever... but video takes it one step further. Here's why: My husband and I chose to write our own wedding vows-- and although I know we were both there listening to one another-- with all the emotion of the day, I honestly couldn't recall exactly what my husband had said. I was able to re-read the vows after the wedding and remembered bits and pieces of them... but it wasn't until I saw our "Sneak Peak" video (a "day-before-the-wedding" addition to our package) that the tears came flowing back. I could actually hear the words and crackle of his voice as he struggled at times to get the words out. And I saw the look on his face as he watched me read my vows to him-- something a picture could never have given me. And on top of it all-- all the amazing shots that our videographer was able to capture of the day, edited into an AMAZING summary of our day!!! WE LOVE our video (and have probably viewed it close to 50 times already). Anyone struggling with the decision of whether or not they should have a videographer-- as long as you can afford it, and even if you need to go slightly over budget--- DO IT!!! I promise you will not regret it!!!
---
Wedding video
Reviewed on

11/02/2012
Lydia R
Omg, let me tell you. My wedding video was so awesome, they did a amazing Job, a perfect job. I'm glad I choose NH IMages. I have watch my wedding video more then 10 times so far....so many things they got on video that I didn't see in my wedding cause I was so busy and thing I didnt remember...I Cry every time I see the video. Please book your event with NH Images you won't regret it....
---
Perfect
Reviewed on

8/01/2012
Lindsey O
We can't stop watching our sneak peak video!! Kelly was our videographer for our wedding day and got some great footage! They've been incredible to work with, couldn't be happier!
---
Meet The Owner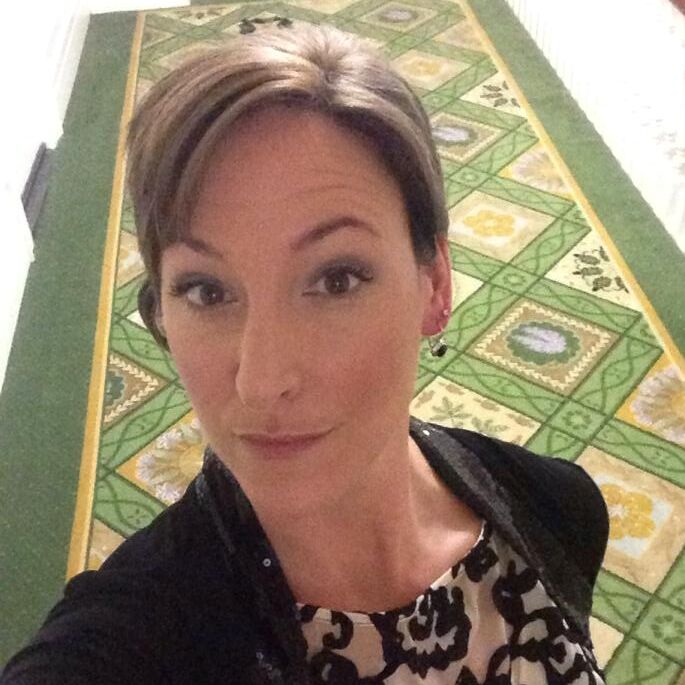 Jaime Wood
I have always had a passion for making films. I started out working at a film production company in Portsmouth after getting out of school, and then worked at WMUR for a little bit before meeting and creating a partnership with Peter to form nh images. In order to succeed, you have to love what you do, and I love capturing people's stories and giving them a lifetime of memories. When I'm not filming and editing love stories, I can be found getting dirty in my yard, out our boat or at the beach, camping, hiking, and antique shopping with my amazing husband Matt and 2 boys TJ and Ian.
Send Message