Home

No. 1 Wedding Planner
About this Vendor
"Let us take the STRESS away..."
Your wedding is one of the most precious moments in your life. You deserve to enjoy it to the fullest and working with No. 1, you'll get to do just that. With our constant attention to the logistics of the day, we'll take the worry and burden off of your shoulders. So, relax and celebrate…we'll handle the details while you breathe in every joyful minute.
Details
Engagement Party, Getting Engaged, Honeymoon, After Party, Bachelorette Party, Bridal Luncheon, Bridal Shower, Day After Brunch, Rehearsal Dinner, Welcome Party, Rehearsals + Parties, Ceremony, Cocktail Hour, Reception, Rehearsal, Wedding
Destination Wedding Packages, Destination Wedding Planning, Destination Weddings, A la Carte Wedding Planning, Budgeting, Day-Of Coordination, Full Service Wedding Planning, Honeymoon Planning, RSVP Tracking, Se Habla Español, Wedding Website, Planning
Contact Info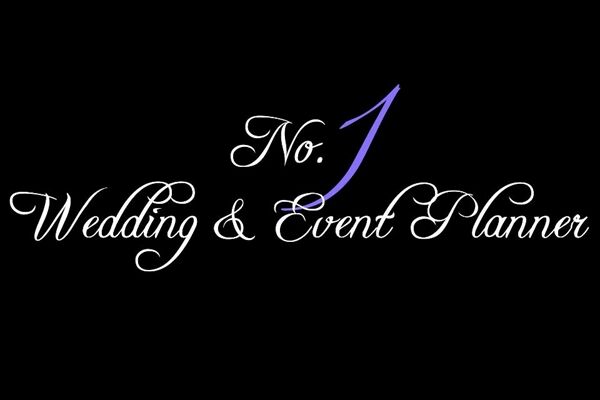 Reviewed on

5/06/2017
Louise M
We started our destination wedding planning experience feeling somewhat overwhelmed. After deciding that a planner was necessary to help put all things in place, it was unexpectedly easy to select Jo from all the other planners. Jo helped us piece together our plans and ensured... Read More that the day flowed seamlessly. Thank you so much for all of your help!
---
Reviewed on

4/29/2017
Nicole B
Jo was an amazing day-of coordinator for my wedding on 4/27/17! I am 100% certain that our special day would not have been as stress free and magical if we did not have her working in the wings for us. Jo was calming and helpful not only on the wedding day, but weeks prior to... Read More the wedding with helping me iron out details and getting prepared for the wedding day. I could contact her with any questions or concerns and she always responded quickly and helped to ease my mind during the planning process. I had a fairly large and rambunctious wedding party and she handled them with ease and whipped them into shape immediately! The way that Jo and her assistant went above and beyond to ensure that everything was perfect was so impressive and reassuring. There were so many small touches that she added to the decor that really made a difference in the overall look and feel of the ceremony and reception. They worked hard and went so far above and beyond until the VERY end of the night. Jo also created all of my floral arrangements and they were so gorgeous! My family and wedding party are still raving about how well Jo worked with everyone and how she made the day special for ALL of us. My husband and I are so very grateful for the way that No 1 Wedding Planner truly made our wedding day flawless and memorable. I am almost sad that I am not having another wedding so that I can work with her again!
---
Reviewed on

4/13/2017
Janet S
Words cannot express my gratitude for Jo and the No. 1 staff. My wedding was something out of a magazine! It was the PERFECT wedding and it's all because of them. I came to them with a simple idea and they worked their magic and brought it to life. If you think you don't need a... Read More wedding planner, think again and if you think you can go with just any one THINK AGAIN! Jo was such a big part of our life that it was bitter sweet when the wedding was over! She is a top-notch planner and I am incredibly lucky to have had her help. She always made use feel as though she had everything 100% under control. It's like she was reading my mind!! I loved everything she came up with! She respected my input and added her special designer eye to my ideas.
---
Reviewed on

6/24/2017
Elissa H
No. 1 Wedding Planner is a great company to work with and Jo was always considerate to my wants as a bride. Loved her vendor recommendations and her experience working with the venue we had. She works really well in tight situations which we had and any wedding will have. I... Read More appreciated the convenience of having her as my florist as well because it made the decor planning seamless.
---
Reviewed on

4/01/2017
Irene S
Jo is a warm, friendly person whom I actually liked a lot when I hired her to do the day of event coordination for my wedding. And she did do gorgeous flowers as gifts for my mother in law and the venue managers. However, her handling of my event was not good. She calmed me... Read More after a glitch with a security deposit which I could not pay in short notice as I could not take enough money from my UK account and said she would get this paid for us if I paid an invoice she would send to me. Trying to pay her invoices put fraud flags on my cards and while I was sorting this out with my bank and her system automatically took the payment from my husband's account. However she cancelled the invoice and the money refunded back to us (we did not know we had been refunded) but she did not tell us this left the bill unpaid, which could have caused us issues with the venue. On the day of the wedding she arrived a little late due to traffic. I do not know that much about what coordinators do but I had thought there would be some direction of getting bridesmaids ready and things. She got my dress and accessories together then seemed to spend a lot of time drifting around hanging gowns from banisters while I was stressing about time running on. She did get the reception dresses and accessories into her car and to the venue, but in spite of me telling her a couple of times I needed lingerie for that gown from my suitcase as well as a necklace, she forgot to take them and I almost could not change my gown. My maids, my son and I arrived at the venue in plenty of time for the 5pm start but she told us to wait in the car then left us until my husband sent my brother to get all of the bridesmaids inside. At 5.20pm the limo driver got the venue manager to get me inside by the back stairs and the ceremony went okay from there. However it became clear both during the ceremony and reception that her assistant had not arranged things well at the venue. My husband had to put up the table plan himself and the chair numbers for the ceremony and the gift favours for the tables were not put out. I had it on my menu that desert was four flavours of wedding cake...all four tiers... and the venue knew this but Jo over ruled my instructions and told them to cut only two. I did not find out until right at the end of the night that this had happened and my Cuban family had not got the special Guava layer I'd had made in their honour. Finally, at the end of the night Jo did pack up many of my things to store for me until I got back from my honeymoon. These were, however, packed with a total disregard for my things. Our sand ceremony vase was laid on it's side and all five nicely defined layers have bled mostly into blurry mess. This is very upsetting. Also either she or her assistant shoved my hand made (by me-hours and hours of work) cake toppers into a jiffy bag damaging them so badly I do not think they can be fixed. But the worst thing of all was that she picked up and took to the venue something which was unrelated to the wedding. It was on the mantle in my uncle's room and was a gift from someone he cares about. We got it back but thinking that it was missing caused a great deal of upset, stress and argument in the family. My mother in law thinks that the issues were because my wedding, a Celtic handfasting, was very different than a US wedding and this could be the case, but whatever, it was not a good experience.
---
Reviewed on

12/15/2016
Christine M
Jo Is the worst planner, not just planner but organization if you can call it that, I have ever met. If I could put no stars I would.... I am a planner myself and I know the importance in having a planner for most events big or small. I purchased the middle contract that... Read More includes most services covered by Jo and under her guidance and support throughout the planning of my wedding. 1. Jo never answered a phone call or returned one phone call. 2. When I sent Jo an email it would take several days if not weeks before I received a response. 3. I scheduled 2 appointments. 1 at her office space, for which I sent messages by text, email and phone call verifying if we were having the appointment still, with no response, then waiting 30 minutes past the appointment at the office space I finally decided to leave. Then after leaving I get a phone call that she is not going to make the appointment. The second appointment scheduled months in advance, I get told an hour before that she isn't going to make it. She rescheduled for three hours later 3pm then after I leave, mind you the location is 1.5 hours away from both me and her. Then I receive a message around 2pm she can't make it and we have to reschedule. at this point I was no longer interested in her poor services. I sent her an email firing her from being my planner then within a matter of seconds I receive a cancellation letter. Of course only stating that I will be receiving 50% of my payment for her poor to almost no service and that I would receive it 30 days after the date of the letter. 3. It is now over 30 days and 30 business days from 10 July and to this day I have yet to receive any of the 50% of the payment I have given Jo. I was furious with her and about the situation. This planner has no concept of professionalism or a sense of respect for business. DO NOT HIRE THIS LADY OR ANYONE THAT WORKS FOR HER! I DO NOT LIE AND HAVE NO REASON TO START TODAY.. I OWE NOTHING TO NO ONE WHO READS THIS AND HAVE NO REASON TO MAKE ANY OF THIS UP. 16/DEC/2016 - TO THIS DAY NO REFUND HAS COME TO US!!!
---
Reviewed on

10/26/2016
I don't know where to begin my review! Jo was highly recommended by another bride and I am so happy that she was able to provide all the décor and florals for my July 2016 wedding. Jo is an earth angle who has a true genuine passion with helping brides wedding dreams come to... Read More life! We live in Tampa and planned a wedding in Lake Mary, I don't think we would have been able to master this task without the professionalism and expertise of Jo. Jo responds to email in a timely manner and was able to keep me on a financial timeline/budget. She is VERY affordable/flexible and was able to work with our budget. Planning a wedding can be very stressful but working with Jo took a lot of my anxiety away. She is very patient and was able to deal with my last min changes without any complications. Jo was not my wedding planner but provided great advice and insight on any questions that I had. Jo is the BEST at what she does and you will not be disappointed if you book with her. Jo thank you for going above and beyond and exceeding all of my expectations! All of my guest were wowed by our flowers and décor and my husband and I are forever grateful!
---
Reviewed on

10/25/2016
Jo and her team did a superb job on my event,from beginning to end
---
Reviewed on

10/23/2016
Jazzy C
I honestly cant say enough great things about No. 1 Wedding Planner. With only 3 months to plan a wedding, I knew an event planner was a necessity. No.1 Wedding Planner was the first event planner I called and I didnt even feel the need search for more after speaking with Jo.... Read More All of my worries were put at ease, from that very first call. Jo had incredible communication and a way of making me feel like I was the only bride that she was attending to. We didnt have to worry about anything from researching vendors to linen ideas, Jo handled it all. As well, listening skills, coupled with her creative eye and attention to detail, helped with turning our visions and dream wedding into reality.
---
Reviewed on

10/21/2016
Robert A
The single most important thing about the wedding day is peace of mind. That is exactly what Jo and this amazing company provides. Not only do they provide the best equipment and flowers, their professionalism and kindness goes beyond all expectations. My wife and I are very... Read More happy that we chose to have Jo and her team be a part of our wedding. Thank you for making our special night that much more special.
---
Reviewed on

10/05/2016
Sherley L
I married the man of my dreams on November 4, 2012 and I can truly say that my day would not have been the same had I not had Jo there by my side. We hired Jo as our "Day Of" Coordinator but she did so much more for us. Because I knew she was there, I was able to enjoy my... Read More wedding day without any added stress! Jo was professional, organized, and made my wedding day dreams a reality. There are not enough words that I can use to describe how wonderful it was to have Jo as a wedding planner. Years later, as we are getting ready to celebrate our four year anniversary, I can look back and say that hiring Jo and No 1 Wedding Planner was one of the best decisions I made while planning my wedding. Thanks for all you did for us Jo. You made our day very special!! I am eternally grateful to you and your company!! :-) <3
---
Reviewed on

10/05/2016
Jo & her team really make planning your big day a breeze. Her attention to detail & décor was everything I wanted and more on my wedding day , it makes it easy that if you need rentals , you can get them from her also . she really is the one stop shop !
---
Reviewed on

10/04/2016
Rania G
Jo Byrd had it correct when she named her business "No. 1 Wedding Planner" because that is what she is...the number 1 wedding planner in Central Florida!! Multiple friends of ours hired Jo as their planner and after speaking with other planners in the Orlando area, we contacted... Read More Jo and we are very happy we did! My (now) husband and I hired Jo as our day-of coordinator for our May 14th wedding and she was impeccable! She is easy to contact and easy to work with - she helps relieve the stress of the wedding planning process! There are not enough words to describe how grateful we are for Jo being part of our special day. She is quick and knows how to handle situations on the spot. One example is that our limo's tire blew out on the interstate and she immediately worked with the limo company to get us another limo to pick us up to take us to Church. She is very good about keeping to schedule and adapting accordingly. If you need a coordinator, pick No. 1 Wedding Planner with Jo because, not only does she do an amazing job, but she does it with a warm heart and is very professional in a friendly way! Although we only had Jo for the day-of package, I am quite confident when I say that if you book her for your full wedding planning (or partial wedding planning) that you will have a beautiful wedding experience!
---
Reviewed on

10/04/2016
Takoa P
Jo helped plan a party for my family. Amazing job! Took the stress away!
---
Reviewed on

10/04/2016
Takoa P
Jo helped plan a party for my family. Amazing job! Took the stress away!
---
Reviewed on

10/04/2016
Traci T
We hired Jo from No.1 Wedding Planner for our wedding in July 2016. We chose to do the Full Wedding Planning package, and it was worth every penny! We were planning our Orlando wedding from Connecticut, and I don't think we could have pulled it off without Jo's excellent... Read More support. She was very accessible by email and phone call, and helped accommodate our needs by meeting with vendors when we couldn't be there. Jo really knows the Orlando wedding scene, and her vendor recommendations were spot on! Her experience working in the wedding industry allowed us to save time searching for the right caterer, venue, bakery, florist, etc. Jo was very detail oriented and we discussed every aspect of the wedding to make sure it went just as we had envisioned. We wanted our wedding to be a great party for us and our families, and it was everything we had hoped for, thanks to Jo's planning assistance and her flawless coordination on the wedding day! Jo and her staff were working hard for us, and we got to enjoy our wedding, 100% stress free!
---
Reviewed on

10/03/2016
Louey C
Jo is awesome! No. 1 Wedding Planner took all the stress away!
---
Reviewed on

10/03/2016
Louey C
Jo is awesome! No. 1 Wedding Planner took all the stress away!
---
Jo is Awesome!
Reviewed on

10/27/2015
What can I say? I knew that we would need a wedding planner to help us with our out of state wedding, but I never imagined we would be so blessed as to find someone like Jo! As with all of my vendors I shopped around for a wedding planner. In the end Jo was more affordable, had... Read More better reviews, and came more recommended than any other planners we had been in contact with. From beginning to end I always felt confident that if I had a question or needed something that Jo was only a phone call away. She was constantly on top of what needed to be taken care of and made us feel like we were her only clients! Time after time her experience showed as she asked about details that we had not thought of and communicated with our vendors to make sure everyone was on the same page.
---
Jo is wonderful!
Reviewed on

4/23/2015
Katie R
Jo was so wonderful! She made the day perfect! It went without a hitch and it looked beautiful! She made everything happen. She was the best! I could not imagine the day without her!
---
The best!
Reviewed on

6/17/2014
Juliana S
Jo is exceptional! She made the wedding come together perfectly. I honestly don't know what I would have done without her help. She set the ceremony and reception up and broke everything down. I didn't have to worry about a thing. She was punctual and professional. I would... Read More highly recommend her, she is awesome!
---
Perfect day!
Reviewed on

4/10/2014
Melissa L
Prior to the wedding, I worked with Joquetta. She was very accommodating, professional, organized and easy to work with  On the day of the wedding she and Heather truly made my vision a dream come true. The reception was decorated beautifully and everything ran smoothly. I... Read More actually had a few friends say that they wished they would have had Jo to help with their weddings! Being on a tight budget, we really weren't sure if we were going to be able to have a day of coordinator, but Jo's prices are very reasonable AND having her there really helped keep the stress levels down! Thank you SO much Jo and Heather, our wedding was a success because of you!
---
Awesome!
Reviewed on

3/28/2014
Jessie M
Jo made all my wedding dreams come to reality! I highly recommend her and her team!
---
Meet The Owner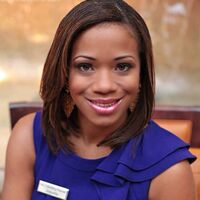 Joquetta Carter
Florist, Wedding, and Event Planner Joquetta Carter exudes the energy and passion of a newly bride, balanced with the knowledge of a seasoned expert. Her work ethic embodies personalized service, elegance and fun, while creating stunning occasions and unforgettable memories for her clients. Jo's unique blend of skill and pure enthusiasm for her work shines through in every meticulously planned detail of her events. No affair is too big or too small, and brides on a budget or those seeking lavish affairs can count on Jo's passion to create a spectacular experience.