Home

Oceanfront Weddings of N.C.
The Inside Scoop
---
FROM THE KNOT EDITORS
The First Look
For a truly elegant beach wedding ceremony, consider booking a spot with Oceanfront Weddings of NC in Ocean Isle Beach, North Carolina. It's located on a pristine coastline with the Atlantic Ocean as a backdrop. The venue has several restaurants and inns available for your wedding reception. Your guests can also enjoy fine dining with a variety of hors d'eouvres, a buffet table laden with sumptuous foods, entree dishes and alcoholic beverages. Here are a few of the locations available for your wedding ceremony.
The Isles Oceanfront Pool Deck. Want an ocean view without getting sand in your clothes? Book the Oceanfront pool deck at The Isles restaurant. It has room for 100 people and is the ideal spot for a small ceremony.
Oceanfront Gazebo. If you have your ceremony at the Islander Inn, you can use the side gazebo. It holds up to 35 people and has a picturesque view of the ocean from the courtyard.
Beachfront. For the ultimate open-air experience, you can also have your ceremony on the beach itself. With items like a bamboo canopy, beach chairs or Bali flags, having a wedding on the beach doesn't have to be bare-bones. The venue doesn't hire out the beachfront itself because it's public property, but you rent the decorations.
What You Should Know
If you decide to have your wedding on the beach, consult a tide calendar beforehand to determine when high and low tide occur on the day. Avoid having your ceremony less than two hours before high tide to give yourself ample time to conclude and move safely inland. When booking your event, it includes a reception time-frame of four hours.
For indoor ceremonies, you can access your room to decorate it as early as 10:30 a.m. on the day of the event. If there isn't another event planned the day before, you may be able to decorate then, but you'll need to ask the event manager. The venue provides all food and drink. Per ABC regulations, you cannot bring any outside alcohol into the facility.
Extra Perks
Oceanfront Weddings of NC combine summer fun with elegant charm to make any couple's day really special. Extra perks that can be coordinated through the venue include:
Groom and his groomsmen can play a few rounds of golf before the wedding
Convenient access to nearby lodging
Lively, yet family-friendly area in the surrounding town
From the Vendor
N.C. Beach Weddings
Come experience the perfect location for your North Carolina beach wedding! North Carolina's Ocean Isle Beach offers beautiful white sand beaches overlooking the Atlantic Ocean which can make your wedding a truly magical and memorable event.
Amenities + Details
Amenities
Handicap Accessible

On-Site Accommodations

Indoor

Reception Area

Wireless Internet
For more details about amenities, please message the Venue.
Interfaith Ceremony, Non-Religious Ceremony, Religious Ceremony, Same Sex Ceremony, Second Wedding , Vow Renewal Ceremony
Ballroom, Waterfront, Beach, Hotel, Restaurant
Bar + Drinks, Destination Weddings, Food + Catering, Planning, Service Staff
Contact Info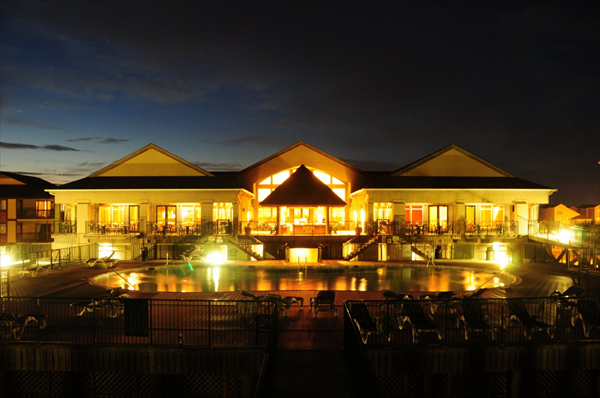 A Wonderful Experience at The Isles
Reviewed on

7/18/2013
Kelly M
We used The Isles for our wedding and couldnt have been happier. Maurnie Williamson was just amazing, the food was wonderful and the whole experience was more than we could have asked for. The presentation of our cocktail hour was just what we wanted and we were thrilled with... Read More how it all turned out. We had 250 guests at our wedding which was one of the bigger weddings they have hosted and they executed everything flawlessly. I would very highly recommend to anyone looking for a beautiful oceanfront venue with a staff that will cater to your every need!
---
ABSOLUTELY AHHHHMAZING!!!
Reviewed on

4/07/2014
Tammy A
My husband & I were married here on Feb 1, 2014 and it was better than I ever imagined! All of the staff was great and Marnie Williamson went above & beyond! My wedding was the week of a terrible ice storm here in NC (which NEVER happens BUT of course happens the week of our... Read More wedding ::whomp whomp::) Needless to say I was freaking OUT and Marnie totally put me at ease. She ended up making all of my flower centers pieces, flower bouquets & boutonnieres all the night before my wedding because my flowers that were supposed to have arrived that Tuesday before were delayed until that Friday & my wedding was that Saturday. I was in a panic & she reassured me that everything would work out just fine if she had to stay up all night and she did! I mean I'm not sure she even slept. Our wedding was in the off season so it was like a ghost town on the island but the staff at the Isles & the Islander Inn made our weekend so incredibly special I honestly can't find all of the right words to express my gratitude. If you have even considered this place as a venue or this is your first time thinking about them, LOOK NO FURTHER, THIS IS YOUR PLACE! I would pick this place all over again & do everything the same (well, minue the store, lol). We plan to go back for our anniversary & even just to visit for many years to come :)
---
Perfect secluded beach venue!
Reviewed on

11/22/2013
Jessica L
I cannot even begin to sing my song of praise for The Isles! I was a bride coordinating a wedding at this venue from out of state and while my interactions with most other vendors was a headache (to be expected to an extent since I was not able to visit in person), Marnie... Read More Williamson was my one gem in a very confusing world of wedding planning. I always knew I could count on her to be professional, attentive and responsive. From the day we started working with her, I knew I was in good hands. She was caring and always remembered even the smallest detail from our previous conversations. You could tell that she had a very genuine interest in helping me make our wedding all that it could be - and she did. The day of the wedding went off without a hitch and the staff attending to our wedding were just as wonderful as the process and Marnie were. I cannot say enough about The Isles. From the food (people are still talking about how wonderful it was - no typical "catering" food here!), to the staff, to the location and don't forget the fantastic view and convenience of having your ceremony on the beach and easily walking up the boardwalk to your reception. No traveling for your guests between sites. This is the place to have your wedding.
---
Amazing Venue
Reviewed on

12/04/2014
Lindsay C
We wanted to thank you for everything you did for us and our friends and family, you all went above and beyond with your professionalism and kindness. You were there every step of the way throughout the year of planning and organizing for our big day. No task or question was too... Read More big to ask of and you were always so nice and helpful. We would recommend your venue to anyone and everyone over and over again. From the first time we met you almost a year ago to the day of the wedding, you could not have been nicer. From meeting with my family multiple times throughout the year to answering all of my many questions via email and always giving me great recommendations. You definitely went above and beyond! You guys did an amazing job and I thank all of you. Marissa was amazing as well, so helpful and ran around to fill my every request. You have a great venue and a great team! I hope we will meet again and please let me know if you are up in NYC again. My guests are still raving about the gorgeous venue and amazing food.
---
Only at The Isles
Reviewed on

8/17/2014
Cynthia H
We had our wedding in February of 2014. Yes, I am a little behind on my reviews, but I have not forgotten what an amazing day it was. We started talking to Marnie at The Isles about 6 months before the wedding. From start to finish she was amazing...the kind of person you feel... Read More completely comfortable with when you have no idea what you are doing. She had amazing ideas and we felt so at home with her. I was a little concerned because of the mixed reviews of the restaurant on other sites, but IT WAS INCREDIBLE!!!! As most Brides know your guest list grows exponentially from what you though it would be when you pictured your dream wedding. The staff at the Isles was so accomodating...and because it was the off-season, we were able to utilize the entire restaurant for half of the cost of what most other places around here were asking. I was concerned about the food...it's the one thing you walk away from a wedding remembering. But Lloyd pulled off an amazing feast with ease. I would highly recommend the pasta bar...so many compliments!! Needless to say the reception was beautiful...with special touches from Marnie that we didn't even know about prior to the event, and the evening went off without a hitch! I can't thank them enough for the time they put into making it my perfect day.It was just perfect.
---
Islander Inn Ceremony, Isles Restaurant reception
Reviewed on

10/20/2013
Kelly L
We had an amazing wedding experience working with Marnie and the team at these venues. They ensured a seamless event. The food was delicious, the staff was friendly and accommodating, and our guests had a blast.Thank you for a night we will never forget!
---
Wonderful Experience
Reviewed on

10/19/2013
Camellia M
I enjoyed the experience with Marnie Williamson from the beginning of first meeting her in early January. We did an food tasting and everything was great. We had contact with her during the process and everything was good. She followed up in a timely manner with all of my... Read More many questions being a bride which is a lot lol. She was a great wedding coordinator and the day of our wedding was great every though my husband was an hour late lol and she was accommodating with that as well. The food was great and the space for the wedding was great and the staff was great as well. We had the wedding of our dreams. I would definitely recommend Oceanfront Weddings of N.C. we were 100% satisfied with the service. If you want to have the wedding of your dreams on the beach and have a cost efficient wedding look into Oceanfront Weddings of N.C.
---
Beautiful, but Frustrating.
Reviewed on

10/16/2013
RENÉE S
I was very pleased with how my wedding turned out at the Isles Restaurant, considering all the headache we had during the planning. I had to give the Isles Restaurant an overall rating of 3 stars and this is because of what I dealt with from Day 1 of wedding planning. I normally... Read More don't like to give negative reviews, but if I can help the next Bride-to-Be with this venue, I feel it's necessary. I initially dealt with a venue wedding planner when we secured the venue who was impossible to get ahold of after our first meeting. Being frustrated with her service, I decided to call around to wedding planners in Ocean Isle to see if they could help. After talking with one of the wedding planners I got in touch with, she informed me the wedding planner I was dealing with at the Isles was not there anymore. First headache. Second headache was finding out that we were overcharged by the first wedding planner because she sold us TWO wedding packages. Thankfully, (Marnie, The Isles wedding planner I was now dealing with) made it right by giving us additional items for our wedding at no additional cost. I found this out 6 months before my wedding. Since the Isles Restaurant and the Islander Inn are associated, Marnie was able to givce me a deal with our hotel room block for guests coming from out of town. This was our third headache. Every time one of our guests called to book a room in our room block, they weren't giving them the prices we were quoted at by our wedding planner. I had to call them multiple times to get the situation straight. Not only did I have to call and call, I rarely got a hold of the manager in charge. Eventually, we got it straightened out (about 2 months before our wedding.) Lastly, the night of our wedding (thankfully I didn't know about until afterwards) I was informed we were charged for things we were told we wouldn't be charged for (the additional add ons from being overcharged in the first place). I hated to give the venue a horrible rating, because the staff was extremely helpful, the food was amazing and the location/beach is just beautiful. If you decide to use this venue, make sure you have an actual wedding planner helping you with the details because we had to continuously keep up with Marnie and the hotel to make sure everything was staying on track.
---
July 28th, 2013 Wedding Review
Reviewed on

8/19/2013
Erin J
I want to start by saying that the food for our wedding was amazing and the venue itself was beautiful, but the service however was terrible. We were fortunate enough to have our amazing family members and friends to help make our day special despite the numerous mistakes you... Read More are about to read: After a year of planning, our actual wedding invitations had the wrong address on them. I was working with a wedding planner who told me my wedding would be at The Islander- after being let go, my many conversations with her were not relayed nor over-viewed with the owner. Up until right after we rehearsed at The Islander- 22 hours before our wedding that's where my husband and I, all of the venders, the shuttle company, the minister, OH and our 86 guests thought it would be. (Mistake # 1) The owner found out 2 days before the wedding that perhaps I was confused about the actual venue location, but thought 10:30 PM was a little late to call me. She got caught up in another wedding and didn't call me until 6:30 PM the night prior to our wedding. (Mistake # 2) In a panic my parents; my sister, and now husband went to The Isles Restaurant to try and iron out this issue. We were greeted with a not so very nice hostess who proceeded to tell us that, "The managers are currently working on another wedding that is more important than your problem so you will have to wait!" After several eye rolls and gawks from her, I demanded to see whoever the manager on site was so we can figure out how to solve this problem. (Mistake # 3) After transporting and preparing all of our decorations that we thought we merely had to walk down a few flights of stairs, 2 miles down the road a few of my bridesmaids and I decorated the majority of the reception hall the morning of the wedding. We made sure the banquet manager new to finish the tables since the florists would be arriving until 2 PM. When half of the bridal party arrived 30 minutes prior to the ceremony beginning, they peaked in the room to make sure it looked perfect. To their surprise there was a cart with the flowers and the items the belonged down at the beach. I was told that the banquet workers would finish decorating the room for me (putting 5 flower arrangements on 5 of the tables.) Apparently that too was above their heads. (Mistake # 4) While waiting to walk down the aisle with my father and bridal party we found out that the minster wasn't there yet. Instead of taking control of the situation the owner said, "The venders are not my responsibility, this is not my fault!!" What a terrible problem solver in a crisis situation. (Mistake # 5) While watching our best man/matron of honor give their speeches to us, we looked down and noticed that our champagne flutes were empty. Then I noticed that no one had champagne flutes. I had to send one of my bridesmaids out to have someone from the establishment get the bride and groom champagne. Our candles on our sweetheart table were also not lit. (Mistake # 6 and 7) At 9 PM one of the guests notified me that the bar was shutting down, keep in mind that our reception wasn't over for another hour. After several conversations via e-mail with the owner I made sure that the cocktail hour was included in the time with the reception. AT NO POINT did she discuss shutting the bar down before our reception was over. (Mistake # 8) I wanted to make anyone looking at either The Islander Inn or The Isles Restaurant aware of our experiences.
---
Mother of the Groom
Reviewed on

8/05/2013
I can't say enough about wonderful and easy is was planning the dinner at The Isle Restaurant for my son who married at The Isle on Saturday, August 3. The first time I talked with Marnie, she stayed in touch with me up until I arrived this past week. The menu that we picked was... Read More absolutely delicious from the hor dorves, salad and the main entrees. The guest still today are telling my husband and I that everything was PERFECT. We thought it would be difficult to plan a wedding and dinner at the beach, but with constant communication with Marnie and myself she had everything in order. Once we arrive to meet with Marnie, her staff was professional and went out of their way to make everything perfect for our son and his new bride. We were very pleased with the price of the food and food was excellent . I would recommend anyone who is planning on getting married at the Beach to please pick the Isle and ask for Marnie. You will not be dissappointed. The one last thing I told Marnie was if I knew anyone in our hometown planning a wedding at the beach, I would definitely recommend her and the staff at The Isle at Ocean Isle. Also Donna at Calabash Florist made all of our flower arrangments for the tables, Arbor, bride and the bridemaids. You need to contact her if you need flower. I am writing this review because when you are out of town or state, it is hard to find someone to work with on planning the biggest day of your son or daughter's wedding and The Isle is a place you can TRUST. Thank you so much Marnie and please tell your staff and also Rev. Elaine. Love you all, Melinda and Scott Hodge, Newton, North Carolina
---
Hannah & Channing Gooden's Wedding at the Isles
Reviewed on

7/28/2013
This is absolutely the best place to have a beach wedding. Our son was also married her in 2011. The manager, Marnie, is a pleasure to work with and at no time did I ever feel like I couldn't contact her. She was always very prompt in answering my emails and in answering any... Read More questions I had about anything. Our guests expressed many times "how good the food was". Compliments to the chef. It was very good and very reasonable. We also can't say enough about the staff who helped with setting up for the reception. So so good to work with. We hope when our other daughter decides to marry one day, that she, too, will choose the Isles.
---
Isles Restaurant Ceremony and Reception
Reviewed on

7/19/2013
Kensey F
I loved that I was able to have the ceremony and reception at one location and have the beach wedding I've always dreamed about! Marnie was so helpful! Everyone loved the venue and food!
---
Dream Wedding Come True
Reviewed on

10/30/2011
Meagan V
My husband and I are from Ohio and were looking for the perfect beach location within driving distance for our guests. Having grown up vacationing at the OBX and as a couple going to Hilton Head and Myrtle Beach we knew the Carolina's was the right choice. Ocean Isle is... Read More absolutely beautiful! Finding The Isle's Restaurant, The Islander Inn and Oceanfront Weddings NC was a blessing to come across. The summer before our wedding my husband and I took a vacation to Myrtle Beach and drove the 40 minutes north to see The Isle's Restaurant and met with (at that time) the wedding coordinator. She was extremely knowledgeable and friendly. The venue spoke for itself, she just sealed the deal. We booked our wedding after returning home to Ohio a couple days later knowing that we made the best choice. We slowly started to contact the venders that The Isle's Restaurant had used before (totally helpful since not from the area). After making it through the holidays I began trying to get in touch with the wedding coordinator. No emails or returned phone calls for weeks. Feeling very uneasy I stayed on top of things and finally reached the owner who informed me that there had been a change to staffing and that the coordinator I had been working with was no longer there. I felt like they should have called me to let know of the change instead of learning about it months later. I was reassured that the new gentleman that took over had plenty of experience and not to have any worries. My mom and I planned a trip down to the shore in April with the wedding planned for July 2, 2011. We met the new wedding coordinator who blew our socks off. What a relief! I left Ocean Isle in April with all the confidence in the world. As the end of May quickly approach I began to have trouble again getting in touch with the wedding coordinator. Again after weeks of no return emails or calls I received a call from YET AGAIN a new wedding planner. She did not seem very knowledgeable in fact she did not seem to have any knowledge of what had been discussed with the past wedding planner. I tried to stay calm and walked her through it. With less than a week to go my husband and I again ran into another communication problem. We were trying again to get in touch with someone regarding the amount due since a certified check needed to be used. Not a phone call, email, nothing. After several threatening bridezilla moments (calls and emails) I received a call from the owner as we were leaving Ohio 4 days before our wedding. I told her that I would be down the following day to talk about final arrangements since I was too angry to talk. Everything ended up working out once we made the 11 hour trip down and met with the owner since now there was NO wedding planner. We were reimbursed with a check since our check was for too much. The staff really came together to make our wedding our Dream Come True. The food was AMAZING! The venue looked great. Overall everything was wonderful minus lack of communication and staff turnover. We would definitely recommend The Isle's Restaurant, The Islander Inn and Ocean Front Weddings NC for your big day. Shout out to the vendors we used: Music on the Stand, Piner Photography, Calabash Florist, Crumb de la Crumb, and Reverend Dale Curtis. These people made our wedding MAGICAL! They were the best group of people I have ever met and am so glad that each of them were a part of our special day. Highly recommend A
---
Oceanfront Weddings
Reviewed on

8/30/2011
amanda m
My husband and I could not have asked for a more beautiful venue than OIB - the staff with Oceanfront weddings were absolutely wonderful, also ! Marnie and her staff were extremely accommodating , even with having to make changes due to inclement weather ! UPDATE *** -... Read More I have been trying to get in contact (via email & countless phone calls) with the owner in regards to booking a room/villa for a few nights for our 1 year anniversary, and have not heard back at ALL. Communication seems to be lacking on their end. Also, I tried contacting the wedding planner that we used, and apparently he is no longer employed there. :-(
---
Beautiful Place!
Reviewed on

7/17/2011
Jennifer S
We live in TN and planned our wedding from 800 miles away.. We got Married In May 2011 On Ocean Isle Beach infront of The Islander Inn and we had our Reception at the Isles Restaurant. We bought a wedding Ceremony Package: Barefoot Beach Wedding - $700 •Arbor usage &... Read More setup •$100 gift certificate to Isles Restaurant •Chilled bottle of champagne & fine chocolates for newlyweds in suite on wedding night •Semi Private ocean view reception area at The Isles Restaurant for up to 60 guests with a personalized menu (food & beverages not included in price) •Gift certificate for 1 year anniversary 20% off your stay at The Islander Inn •Complimentary 2 night stay for newlyweds in oceanfront room •Up to 60 white chairs set up on beach Both Places are VERY accomidating and the Staff are VERY attentive and try their best to keep you happy. A couple months into our planning... their Wedding Planner left the business and it made things a little scary but the Owner/Manager Marnie called me personally and reassured and answered all my questions and concerns and kept in contact with me by email and phone regularly. Since they werent( at that time ) offering a wedding Planner.. I decided to find one myself that Lived close and I did Her Name is Linda Roth(www.beachblissweddings.com) and she was amazing ..Yes it was stressful losing our wedding planner but luckily it was about 6 months before our wedding .. Things happen..and luckily everything went smoothly for the most part. The Ceremony was Beautiful.. They began setting up the Regular arbor that came with the package and My planner Linda quickly reminded them we paid extra for the Chuppah .. Our Chuppah was pretty..but Be sure to go over how you are expecting it to look..because it looked pretty but not exactly like how we expected from pictures of it and from a bridal show they had previously displayed it. They set the chairs up perfectly and they were really nice white fold out chairs.They set up everything about an hour before our service..our room was right in front of the ceremony spot so I got to watch them set up from our balcony and keep cool while me and my bridesmaids were getting ready. Our Reception :The Isles Restaurant is such a BEAUTIFUL venue. We used their Private Banquet Room..we decorated the tables ourselves to save on costs.The food was AWESOME..They have an AWEOSME Chef! We had Crab Cakes(YUMMM!!) and Chicken Cordon Bleu with Mashed potato and Mixed veggies and a salad it was set up buffet style since we had a large amount of guests.They set it up in a room outside of Our room... I kind of wished I would of told them to put it inside our room and then moved it after guest served themselves.. but that was my fault.. There are only 2 things that would of made it perfect ... The champagne toast that was served for our 65 guest was warm (maybe they pored it too soon) and after about an hour into the night it got really warm in the room..I think it may need a larger system to accomidate it better..but we were all dancing and yes it was in the upper 80's outside and people were coming in and out to go to the Tiki bar that was right outside the room which were all contributing factors... No biggies though.. OVERALL everything was great we were very happy and ended up continuing our stay for a week at the Islander Inn. The Prices are very reasonable and the Beds are SOOOO comfortable!
---
Beautiful Venue, horrible service
Reviewed on

6/28/2011
Susanna P
I just had my wedding at the Isles. The venue is beauiful with an amazing view. I booked back in the winter and three weeks before my wedding, the cordinator I had worked with was fired. I found out this information via an email and then had a very tense conersation with the... Read More owner on the phone. The owner was very rude and yelled at me as if the issues with her former cordinator were my fault. I was unable to find a new venue because of the time constraint, so I moved on from the horrible conversation with the unprofessional owner and met with the new manager. She was very nice and accomodating, but when it came down to the big day, she was unable to follow through. Things seemed to go wrong all night, but three things really stand out to me: First, they forgot to put my vases for our unity sand ceremony out and we did not realize it until half way through the service. It was completly akward and embarrasing in front of our guests to have to tell the minister to skip that part of the service, Second, when my husband and I made our entrance at the reception, we headed to the side of the room where our couples table was supposed to be, to find that they had not set it up. We stood in the center of the room while they rushed to bring in a table. The worst part of the entire experience, however, was that they LOST my parents cake serving set from their wedding in 1968! Somehow, the set went missing after we cut the cake and has yet to be found. I went in the next morning to see if they had looked for it any further and was treated as if the set was not that important. I have yet to hear from the manager or the owner in reference to the items they lost or even an apology for the problems that arose. While this is a very beautiful space, I would not recommend it to anyone.
---
beautiful!
Reviewed on

3/16/2011
maw l
beautiful!
---
A perfect Beach Wedding
Reviewed on

8/09/2010
Kaitlin R
Rebecca and her staff helped to make our wedding all that we dreamed of and more. She provided exceptional service throughout the planning process. She promptly responded to all calls and emails and ensured that our questions were always answered in a timely and professional... Read More manner. As a result planning from 3,000 miles away was a little less stressful for us. The food and staff the day of our event were outstanding too. I think our guests are still talking about their delicious shrimp & grits and crab stuffed flounder. Thank you Rebecca, Justin and staff for helping to make our special day perfect!
---
Meet The Events Director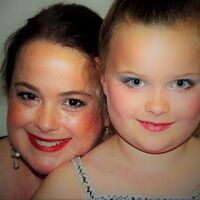 Marnie Williamson
In 2009, after a fulfilling career as a clinical psychologist, I decided to return to the family business. It did not take long for me to fall in love with the hospitality industry. Over the years, I have taken on multiple roles within the business. After serving as hotel manager, restaurant manager, chef, & event director, it became clear that event planning & the culinary arts were my passion. It is a true blessing to be a part of each couple's most memorable day & to work with an incredible team toward the goal of exceeding expectations & creating magical memories that will last a lifetime!