Home

Oldfield Club
About this Vendor
An experience like no other, Oldfield Club.
Historic River Club, River Front Outfitters Center, and Magnolia Grill Clubhouse. Truly unique venues offer you the variety of historic elegance and authentic Low Country. Cocktail receptions, rehearsal dinners, bridal luncheons, cottages, golf outings, private fishing charters and riverfront cruise
Amenities + Details
Amenities
Bridal Suite

Handicap Accessible

Liability Insurance

On-Site Accommodations

Indoor

Outdoor - Covered

Outdoor - Not Covered

Reception Area

Wireless Internet
For more details about amenities, please message the Venue.
Ballroom, Waterfront, Country Club, Historic Venue, Hotel, Restaurant, Tented
Bar + Drinks, Cakes + Desserts, Destination Weddings, Food + Catering, Planning, Rentals + Equipment, Service Staff
Contact Info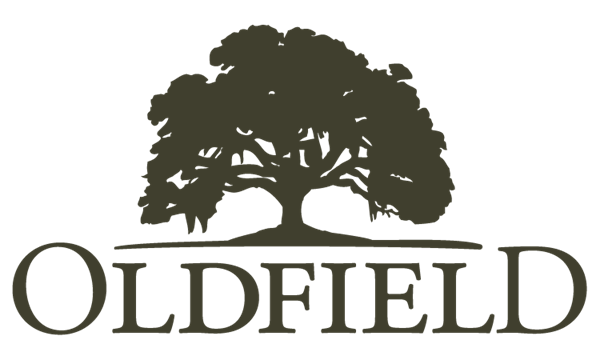 130 Oldfield Way, Serving Hilton Head Area, SC
Completely Unforgettable!
Reviewed on

6/01/2015
Jacklyn H
If you are looking for an absolutely breathtaking backdrop for your dream wedding, than look no further than Oldfield Club! Growing up in the plains of the Midwest there is nothing more beautiful than the low country landscape. The water views (river and lagoon) with spanish moss draped live oaks everywhere provides its own kind of charm. Within minutes of touring the River Club and the Outfitters Center my husband and I knew it was the perfect place to show our out of town family and friends the reasons we moved to South Carolina. Oldfield Club offers multiple venue options that can be customized to suit your needs. You can use the River Club backdrop or erect a tent and start from scratch. From the on-site cottage or golf house accommodations and amenities, to the quality of the food, to the friendliness of the service staff and the location, you will not be disappointed. They always say you get what you pay for and Oldfield Club goes above and beyond that to please their guests. Working with Danielle was a dream as she was there to immediately answer any questions and wasn't afraid to offer suggestions. She put together a wedding that far exceeded our expectations and left us and our guests with wonderful memories to last a lifetime. She made our dream come true and I wouldn't hesitate to do it all over again! Don't hesitate to check out Oldfield Club, it's truly a hidden gem!
---
wedding/ reception venue
Reviewed on

5/05/2015
Sarah V
great venue, they know their job...smooth and professionally run. couldn't have chosen a better place.
---
Oldfield Riverclub
Reviewed on

4/14/2015
Lauren P
I cannot even begin to express how wonderful Oldfield was. Everything about the place was beautiful. My fiancé and I looked at a lot of venues in South Carolina and Oldfield happened to be our last visit. I didn't get much of a reaction out of my fiancé visiting the others, but when we pulled up to the Riverclub it got his attention. After looking at the venue we stayed there for a couple more hours just walking around. We didn't even have to discuss the other venues because after seeing this one the others did not even matter anymore. Danielle and the staff made our wedding perfect. We could not have been anymore satisfied. We did not have to worry about anything the day of the wedding which let us have a stress free day. Danielle was so sweet, patient, and helpful. Oldfield is lucky to have her. She saved us so many times because we either forgot something or did not even think of something. The food was amazing; we had the low country boil. The service was amazing. I have never worked with anymore more friendly than we did there. All of the guests loved the venue. Everyone asked how we found it (since we were not front the area). I read on a blog once it was a hidden treasure, and they could not have been more right. I could not imagine my wedding anywhere else. Our day could not have gone anymore perfect thanks to them.
---
Better Than I Even Imagined
Reviewed on

11/12/2014
Katelyn C
Everything about Oldfield Club, the River House, Danielle Tosky, Chef Jason, and the rest of the Oldfield Staff was absolutely perfect. My wedding day turned out to be stunningly successful and I know it's because of the people at Oldfield. I've thought about it since, and I think I've figured out the formula to having the "Best Wedding Ever" at Oldfield, which includes 4 major points: 1- The Setting: The entire Oldfield community is beautiful and immaculate. The River House is gorgeous, and if you're looking for a quintessential southern scene for your wedding, look no further. 2- The Service: Everyone from the main gate security guard to the wonderful men and women offering appetizers during the cocktail hour were friendly and personable. 3- The Food: Oh the food! SO GOOD! I come from a family of foodies (especially my father) so when it came time to do a tasting I was nervous. But of course, the food was exceptionally good- I recommend having the prosciutto-wrapped chicken as one of your entrees, you won't regret it! and lastly, #4- Danielle Tosky: Danny is the super-warrior, power ninja of successful weddings. She's friendly, very accommodating, and not afraid to take charge when it comes to giving her brides and grooms what they want or need. Our wedding wouldn't have been anywhere near as beautiful if Danielle hadn't been at the helm moving everything along. I highly recommend hiring her as a Day of Coordinator (it's an extra fee, but totally worth it!). All in all, Oldfield Club is the best place to host a wedding. I mean, of course I would say that because I had my wedding there, but in seriousness- take a drive to Okatie and tour the facilities. You'll fall in love the minute you drive through the front gate underneath the spanish moss and live oaks...
---
Simply Southern and Stunning
Reviewed on

10/31/2014
Brittany e
This is an amazing wedding venue with beautiful views and an amazing staff to make sure that your wedding goes smooth! Everything is beautiful and Danielle Tosky is one of the most professional, friendly and awesome people you could have to coordinate your big day! Everything was so gorgeous that the guests want to schedule another visit just to relax in all of the southern beauty!
---
Perfect Wedding Venue
Reviewed on

10/30/2014
Heidi R
I just got married at Oldfield this past weekend and it was a fabulous experience from start to finish. Danielle was extremely efficient and professional during the rehearsal and during the wedding. All of our guests were blown away by the beauty of the setting. We did the ceremony in the front of the building, cocktail hour in the atrium, dinner on the porch, and the reception on the back patio. We were able to use every beautiful inch of this venue and I am so thankful that we did. I would recommend this venue to any bride considering a wedding in the area.
---
Oldfield Weddings are INCREDIBLE
Reviewed on

10/30/2014
Rebekah D
This is our third wedding at Oldfield in the last three years! What's not to love? The setting is charming "Old South". Picture magnificent live oaks, dripping in Spanish Moss, all set upon the banks of the Okatie River. We started with an Oyster Roast Rehearsal Dinner on Friday night at the Outfitter's Center and our son's wedding was Saturday night at the River Club. All of our guests were amazed at how perfect everything was, from the setting itself to the fabulous food. You simply don't need to spend on extras with this setting, it's just the perfect backdrop for wedding photos beyond your dreams!!! Your guests can rent lovely little cottages and stay inside the Plantation where they can have access to all the amenities. The Event Coordinator, Danielle, will make certain every detail is attended to. All of the staff will go out of there way to make it all look easy and the food, oh my goodness, you will not find any better in the entire Hilton Head area than Chef Jason! Our guests came from all over the U.S. and were unanimous in how perfect this was for a wedding venue. We highly recommend.
---
Beautiful Venue and great staff
Reviewed on

10/30/2014
The setting was beautiful and the staff were wonderful. If I were to renew my vows I would definitely consider Oldfield.
---
Bride
Reviewed on

10/30/2014
Delia M
Pictures do not do this venue justice. It has southern charm with a spanish twist. There are rivers both in front and behind the River club. The Venue has aesthetically pleasing details in every corner. The inside of the venue includes a beautiful winding staircase, vintage furniture and decor, water fountains, and gorgeous entrances and exits. The wedding coordinator, Danielle, is the most helpful person! She has experience and provides such HELPFUL information for new brides.
---
Old Field Club
Reviewed on

10/09/2014
Cydni J
Old Field was absolutely beautiful! It was truly the wedding of our dreams. The day prior to our wedding our family and friends played golf. The course what in exceptional shape and the staff were so helpful and kind. All of my bridesmaids and I stayed at a cottage on the property so we didn't have to drive anywhere the next day. The cottages were so homey. We had an outside wedding at the River Club it was so beautiful. We didn't really need any decorations because of the natural beauty of the area. Our reception was right next door at the Outfitters Center which was convenient since most everyone was from out of town. I would highly recommend Oldfield to any bride looking for a venue.
---
Lowcountry Wedding
Reviewed on

10/09/2014
Bonnie Z
My wedding at Oldfield was amazing! I couldn't have been happier with how my entire weekend turned out at Oldfield. My family rented out the River Cottages as well, which I would recommend to a larger family wanting to stay close to one another during the wedding weekend. The location, service and price were all great and I am still hearing from my guests that the wedding was the most beautiful wedding they have ever been to.
---
Perfect Wedding thanks to Oldfield!
Reviewed on

6/19/2014
Abby M
We had our wedding in June at Oldfield Plantation. Despite the rain, we had an amazing wedding weekend. We continue to hear from guests how beautiful and fun the wedding was for them. From the seamless coordination to the late night dancing in the rain, the weekend was a huge success. Much of this success can be attributed to Oldfield and their incredible staff, especially Danielle the on staff wedding coordinator. Our wedding is definitely one for the books. Thank you Oldfield!
---
June 8, 2014 Wedding
Reviewed on

6/12/2014
Rosina P
Magical and blessed in every way! Oldfield River House on the Okatie River is breathtakingly beautiful and the wedding was perfect from the ceremony to the farewell! The Director of events did an outstanding job making certain that all had a joyous celebration!
---
Amazing :-)
Reviewed on

5/08/2014
Kristin W
Everyone was amazing :-)
---
Dream Wedding Come True
Reviewed on

1/14/2014
Stephanie O
Being from the area, I knew Oldfield had everything I wanted for my lowcountry wedding -- beautiful scenery, river and marsh views, the southern fare I grew up eating and loving and on-site accommodations for family and members of the wedding party. And it did not disappoint. Danielle (or Dani), is a dream to work with. One of the sweetest people I've ever met, she was always quick to respond to every question I had -- and there were a lot -- and incredibly accommodating, including last minute table set up changes due to some guests cancelling due to illness. I didn't hire a wedding planner, and my family and I did all the flowers and decor so I was incredibly nervous about how it would all come together on our wedding day, but Danielle truly made my vision come to life and all the decor, from the ceremony to the reception was absolutely stunning. I am still so grateful to her and her team for making our wedding so beautiful. Speaking of her team, we had a weekend-long wedding, with events Thursday and Friday nights as well as the wedding on Saturday and every single member of the staff felt like a part of our group of friends and family by the end of the weekend. They servers were incredible kind and helpful and I smile every time I see the photobooth pictures they took and what they signed in our guestbook: "Congratulations from your Oldfield family!" Dani also was a charm with all of our vendors, getting everyone set up and on time. We didn't miss a single cue the entire day and I know that couldn't have happened without her. And the food was fantastic. The chef was able to help us cater our menu to exactly what we wanted and was gracious enough to let us serve 100 mini pies and 3 cakes that my family made as dessert. I cannot say enough good things about our wedding experience at Oldfield. All our guests want to go back for another weekend and we know we'll be hosting another even there in the future!
---
Mrs. Lauren Young
Reviewed on

11/27/2013
Lauren T
The staff at Oldfield is amazing! Not only is the location absolutely gorgeous!! The staff goes above and beyond to make your special day even more special. Danielle was beyond wonderful and I could go on for days for all of the ways she bent over backwards to make my day the best day ever. The wait staff was also wonderful and the food was amazing!! My guests and husband are still talking about the BBQ Chicken!! I highly recommend Oldfield Club!! We could not have asked for a more perfect day.
---
A dream come true at Oldfield Club
Reviewed on

11/15/2013
Meghan K
My husband and I were married at the River House at Oldfield in October and from day one of planning until we waved goodbye to friends and family in our getaway car it was a dream. The property is absolutely gorgeous and so well manicured - we knew it would be the perfect spot as soon as we saw it. Meeting Danielle, event coordinator, is what really sealed the deal. Working with Danielle was so easy and fun. She made our vision come to life and had gorgeous personal taste, allowing her to offer suggestions that made everything even more perfect. She was always responsive and always available during all my nervous "bridal" moments. Thinking back to our day - there isn't one part I'd want to change. I highly recommend Oldfield Club and I'm confident all brides that marry there will be as happy as I am with their experience.
---
Springer/Kroupa wedding
Reviewed on

10/20/2013
I cannot describe how thorough and professional the staff at Oldfield Was regarding our wedding. The entire process was enjoyable and stress free. Let's not forget the food, bring only the people you love the most to the tasting, there will be nothing left to bring home. I have been in the wedding industry for many years and I felt that the people at Oldfield treated my wedding as their own. On a scale of 1 to 10 they finished at an 11! Thanks for everything!
---
A Perfect LowcountryWedding
Reviewed on

10/08/2013
Brandi A
My Wedding at Oldfield River Club (In Okatie, South Carolina) was truly a perfect fairy tale day. I know that every wedding is bound to have some hiccups, so I braced myself that morning. There was no need, however. I chose the venue because of its georgous scenery (Huge ancient oaks covered in spanish moss on a maticulousely manicured lawn. Flanked on one side by a river, and the other a stately 100 year old mansion). Their Food and beverage staff seemed perfectly rehearsed and I noticed thier managers (Charlie, Food and Beverage & Danny, Wedding Coordinator) were there early that morning and were still there, involved in every detail,until the party was over at midnight. I could not have dreamed of a more perfect day or a more dedicated and attentive staff. I very highly reccommend this venue.
---
My Wedding
Reviewed on

9/05/2013
Oldfield did an AMAZING job with my wedding in August. I knew with Danielle Tosky planning the event that I had nothing to worry about! The food, service, and overall atmosphere was perfect! I highly recommend Oldfield to anyone looking for a BEAUTIFUL venue and a STRESS FREE wedding!!
---
Beautiful Venue
Reviewed on

6/15/2013
Hannah D
Oldfield was a beautiful venue! The event staff was extremely flexible, responsive, and accommodating. They even negotiated a few price points with me which was incredibly helpful for our budget. They provide all of the catering services and alcohol. The food was delicious! The other great plus is that the rain plan for the ceremony is a lovely screened in veranda, so you still get the beautiful lowcountry water view even if it rains...which it did at our wedding. Price label includes catering costs.
---
Your dream wedding is possible at Oldfield!
Reviewed on

4/10/2013
Lauren P
I can't say enough wonderful things about our wedding experience at Oldfield. First of all, the location is unforgettable. We chose to have our rehearsal dinner at the Outfitters Club, the bridal luncheon in the golf clubhouse, and our wedding/reception at the River Club. All of these settings were charming and beautifully decorated. The staff are INCREDIBLE. Danielle Tosky is an experienced event planner that was a huge help every step along the way. She is friendly, knowledgable, patient, and was a wonderful support to me (the bride), my mother, and mother-in-law in our planning of this weekend. She is so awesome that we did not even need to hire an additional wedding planner. She really took the stress out of the whole weekend and we will be forever grateful to her! The lodging is incredible. We rented the golf cottages and the river cottages to have most of our family and wedding party stay on site. Everyone was blown away by how beautifully decorated the place was! Everyone is still raving about the food! Charlie and Barbara were on hand all weekend as well to help support the food & beverage staff to make sure everything went off without a hitch. I would not change a thing about my wedding weekend! I would advise any bride to seriously consider Oldfield as your wedding weekend getaway. Everything was perfect! We would not have changed a thing! :)
---
BEAUTIFUL
Reviewed on

1/18/2013
Natalie S
Any time I recommend a place to get married, it's Oldfield! Dani was absolutely amazing. Anything that had the potential to go wrong, she made sure it didn't! I got married while hurricane Sandy was sitting off the coast. The morning of my wedding, we had to make a decision to move my entire outside wedding indoors! She was there that morning working with me doing everything she could and everything went flawlessly! During the entire planning process she was there giving me suggestions when I needed. The place is absolutely gorgeous. The River Club has an amazing view and is set up gorgeously. The best part of it is the setting is so pretty that you hardly need any decorations. Overall, I couldn't have asked for a better experience or wedding!
---
Beyond pleased!
Reviewed on

12/19/2012
Megan U
First, our wedding coordinator, Dani, was FANTASTIC! She was wonderful to work with, easy to get in touch with, and extraordinarily helpful in our planning. Oldfield is supremely beautiful, specifically the River Club area. We were married right by the water, under the oak trees. The employees there were so sweet to us and couldn't be happier with them all. I would absolutely recommend Oldfield to any couple looking to get married in a quintessential southern setting.
---
Send Message