Home

Olea Films
About this Vendor
Olea Films
The olive tree symbolizes fruitfulness, beauty and dignity; and the olive branch is a widely-recognized symbol of peace. These are qualities that we strive to evoke in our films. Olea Films specializes in cinematic wedding videography in Virginia, Washington, D.C., Maryland, and beyond to any destination worldwide. Our goal is to always put you and your special day on a pedestal above all else… to capture memories, romance, and emotion that can be referenced throughout your entire life.
Details
Artistic, Classic, Dramatic, Modern, Vintage
Getting Engaged, After Party, Rehearsals + Parties, Wedding
Destination Wedding Packages, Destination Weddings, Second Shooter Available, Social Media Sharing, Full-Length Video, Highlight Video, Video
Contact Info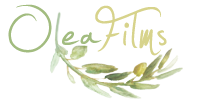 Reviewed on

10/30/2017
Trinh P
Olea films was the BEST decision we made for our wedding! After the big day is over, the best way to look back on your wedding day and relive it is through an amazing wedding video. Photos just don't have the same effect! Bryan and Danielle were amazing on our wedding day! They... Read More came early and were very professional, they even tried to keep track of our other vendors' timing which was very helpful. During portraits, Danielle offered to get some water for the girls from her car. During the reception, our candles weren't lit on our sweetheart table and she somehow found a lighter and did it for us! This just shows that you aren't just a regular client, but that they really care and go above and beyond! There were parts of our video they captured that were missing in our photos so we are extremely grateful for having them in the video. I can't think of a single moment they missed. There were scenes where we didn't even know they were recording so we were so surprised when we saw it in the video. All of our friends and family can't get over how amazing and professional our wedding video is! Olea Films really was the BEST decision we made for our wedding day, they are worth every penny, don't hesitate to book them! You won't regret it!
---
Reviewed on

9/03/2016
Brittani A
Bryan from Olea Films was absolutely amazing! They contributed to making a beautiful video of our wedding day. They gave us our dream wedding on film. It would have never happened without their help. Our wedding wish was exactly the title, a "wish", but it came true for us. We... Read More are so thankful and beyond speechless with the whole experience. They venue was absolutely gorgeous. Bryan has such a bright attitude and is so helpful! He helped make our day perfect. I have never met strangers for the first time who genuinely cared for us and did everything that they could to make our wedding perfect. All we can say is thank you for everything that you guys did for us! Not only did Bryan go out of his way for us, he even emailed me a link where I could download our video and share to family members that do not have access to internet and our grandparents! We are beyond thankful. Looking back at the video Bryan did for us, me and my husband cried seeing how happy our families were and how perfect the day was for us. Thank you for everything! We will always cherish this moment. If I could pick the best videographer to shoot your wedding, it would be Bryan and his wife! They are amazing and you won't regret it!
---
Reviewed on

10/31/2017
Kardin W
Settle in for a bit of a long read, but I know there is someone who will read this and find just what they need. :) We started looking for our wedding vendors within a month of becoming engaged. Both Mike and I knew we wanted a video of the wedding, but after 4 bridal shows and... Read More hours online I was becoming disheartened. I stumbled upon Olea while searching Wedding wire at 3 am. I watched several videos, cried my eyes out, and fired off an email about availability. The next day I forced my fiancée to watch the videos and he agreed; Olea had the only videos that made me cry, so that was it. Luckily, Bryan replied and we set up a Skype call. Both Bryan and Danielle were friendly, knowledgeable, and professional. They understood that the video was more than just a recording of our wedding. It was to be a way to preserve not only the vows, but the family and friends we chose to be with us that day. We had an unexpected death in our family a month before our day and Bryan suggested we add in readings from our older relatives. It was a great idea. Bryan and Danielle arrived early to the venue and I felt they were truly excited to be there with us. I was thankful to have the husband and wife team so that Danielle could record some of the more private moments while Bryan was down with the guys. They had the uncanny ability to make me forget they were there. As we said our vows, danced our first dance, and celebrated with our loved ones these two were able to blend in seamlessly and I am confident the final products are going to be amazing. Within just a few days of the wedding I got an unexpected email from Bryan sharing or teaser video! I couldn't believe the fast turn around. I shared the video with our families and friends and was so very proud to do so. It's hard for me to watch myself on film, but Olea made me feel wonderful! They are not the cheapest, but they are the best, and I feel it's money well-spent!
---
Reviewed on

10/30/2017
Trevor S
Bryan and Danielle were absolutely amazing to work with! We fell in love with their style from their portfolio and we were blown away by our finished product. Very responsive from first contact, extremely professional, and overall they were fun to work with. It was truly... Read More impressive how they were able to blend in the day of the wedding yet still capture everything from our special day! Could not be happier with our decision to hire Olea Films!
---
Reviewed on

10/27/2017
Kristen H
Bryan and Danielle at Olea Films are absolutely incredible! Their talent for cinematic videography is truly top tier. All of our friends and family cried when they watched our film and commented that it was like a Hollywood movie trailer. In addition to their raw videography... Read More talent, they were so pleasant to work with leading up to and throughout our wedding day. They found the perfect balance of being very subtle when filming and letting emotions flow naturally, and also being open to trying anything we asked. What an gifted pair; they came highly recommended by our photographer and now we also highly recommend!
---
Reviewed on

10/26/2017
Meryl F
Bryan and Danielle were an absolute pleasure to work with from start to finish - extremely professional, collaborative and helpful throughout the process and, most important, on the big day! They truly made us feel at ease, and we barely noticed the cameras after only a few... Read More minutes. While we haven't received our full highlights video yet, the teaser is phenomenal - would highly recommend Olea films; they will no doubt capture such a meaningful day in the most artistic and beautiful way possible!
---
Reviewed on

10/23/2017
Quana T
The absolute best wedding videographers hands down! Bryan and Danielle were so kind and loving. They were attentive and had an amazing vision!!!! We received the teaser film of our wedding day and have been blown away ever since! My husband and I will forever have a way to... Read More relive and share that moment in our lives. These two will turn your wedding into a fairytale!
---
Reviewed on

9/29/2017
Kayla E
Bryan and Danielle were absolutely wonderful to work with! They were extremely flexible in helping us create a customized package for wedding videography, and even surprised us with an extra teaser highlight reel. Day-of, they were so sweet and professional, and did a great job... Read More collaborating with our other vendors. I was so impressed with the quality of the video-- they are true artists! I would highly recommend them.
---
Reviewed on

9/26/2017
Sante E
Olea Films filmed my daughter's wedding at Shadow Creek in Purcellville, VA. Their communication was great, they obviously worked very hard on the wedding day, and the end result is incredible. I highly recommend them.
---
Reviewed on

8/27/2017
Susan D
We can't recommend Olea Films highly enough! We were on the fence about hiring a videographer at first, but after seeing their work, we can honestly say that this was one of the best decisions we made in our wedding planning. Bryan and Danielle are absolutely amazing! They... Read More were very easy to work with and a pleasure to be around. Their final product captured every moment of our wedding beautifully. It is obvious they put an enormous amount of time, effort and heart into their work to ensure our video is truly unique to us. We have watched our video over and over and still find ourselves getting emotional. Even our friends and family haven't stopped raving about the video. Olea Films are true artists and their quality is unmatchable.
---
Reviewed on

8/25/2017
Bryan and Danielle were wonderful to work with. They were easy to communicate with, were a warm and friendly presence on the wedding day, and the video is great. Our minister said it was "the best wedding video she has ever seen." We highly recommend them.
---
Reviewed on

8/22/2017
Rachel B
Bryan and his wife of Olea were so fantastic. They were incredibly professional and knew exactly what they were doing. They were incredibly patient with me when I got a little off schedule and they still got all the shots they needed. During the reception, we hardly knew they... Read More were there. We literally received our teaser 2 days after the event, lightening speed. And it was fantastic. Our wedding video is one of the best memento of our wedding and I am so happy with the final results.
---
Reviewed on

7/27/2017
Darcy W
There are not enough words to describe how happy I am with Bryan and Danielle of Olea Films. Their videos are beautiful, timeless, creative and they capture the spirit of the day, not just the who, what, where... they truly conjure a multitude of memories for us and that is... Read More priceless. Bryan and Danielle are two of the most kind and genuine people I have ever met. They truly made me and my husband feel more like friends than just another client. They were able to direct in a really subtle and sweet way-- absolutely nothing felt contrived or awkward and it was really easy for us. During the day and evening we almost forgot they were there because they were so quiet and unobtrusive documenting all of our special moments. I highly, highly, highly recommend Olea Films. Seriously one of the best decisions of our big day! Your video will be something that I cherish for years to come. Thank you, thank you, thank you.
---
Reviewed on

5/08/2017
Olea Films hands down the best videographers around! Bryan and his wife are very talented! I have never seen a wedding video put together like this. Every time I watch my video I feel like a movie star. I shared my teaser on Facebook and my friends were all so blown away... Read More with how beautiful my wedding day was captured.
---
Reviewed on

12/23/2016
Erin A
I was so pleased with my experience with Olea Films. As a bride's wedding day is inherintely stressful, Bryan and Danielle put my mind at ease, and they produced an amazing video. We have watched our video several times and have shown our family and friends, who have all raved... Read More about how awesome it is. I have several close friend's who are getting married in the very near future and have referred them to Olea Films!
---
Reviewed on

12/15/2016
Denise B
Our experience with Olea Films was absolutely flawless. Our video was breathtaking and captured every moment perfectly. The high quality and perfection of our wedding video will be forever cherished in the Jamison home.
---
Reviewed on

12/06/2016
Alexandra J
Olea Films were incredible from start to finish. Bryan was so responsive and worked with me and our wedding planner to fit our budget, which meant so much to me because I really had my heard set on having video and I'm so glad we went with them. They sent us a gorgeous teaser... Read More video a day or two after the wedding and it was amazing! We were all watching it and crying and couldn't wait to see the final video! My father-in-law passed away just over a month after our wedding, and Bryan rushed the finished video to me and we were able to watch it with him in the hospital (it was literally a moment I will NEVER forget). Everyone kept commenting on how beautiful the quality was and my husband was especially wowed by the drone camera! I honestly cannot say enough good things about them - they also had such a calming presence on the day of our wedding and helped me cool my jets a little. They're super laid back and just so accommodating! You will be so happy you use them, I promise!
---
Reviewed on

12/06/2016
Caroline C
Bryan was awesome to work with and very accommodating! Especially since he lives in Virginia and my wedding was in North Carolina. Bryan and his wife did such an amazing job capturing the love and beauty surrounding our wedding day and the video will be something my new husband... Read More and I cherish for the rest of our lives and can't wait to share with our kids someday. I have literally watched my video at least 20 times because I love it so much! I definitely recommend Olea Films!
---
Meet The Owner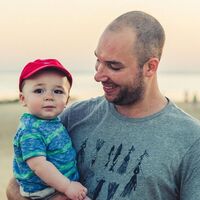 Bryan Esposito
I am a graduate of the New York Film Academy. I honed my skills while working on short and feature films, commercial projects, luxury real estate, weddings (of course), and everything in between.