Home

Olivia Sophia Stationery
About this Vendor
Give the Gift of Inspiration
Olivia Sophia is the name of my daughter. When I got pregnant with her I had two conditions that was preventing me from conceiving. After getting off all medications and spending a month in prayer and fasting, we finally conceived! It was a complete surprise to m. She was our miracle. Her name means "anointed wisdom". The beginning of wisdom is the fear of the Lord. We live for Him and believe He has blessed us with this great miracle. Our little baby is our inspiration, God is our foundation, love is our destination, empowerment is our goal and faith is our movement. A brand built on love and faith. We started this store because we wanted to share with the world empowerment and love through paper. We are paper lovers and our contribution to the world is inspiration through paper.
Details
Bridesmaid Gifts, Flower Girl Gifts, Gift + Favor Assembly, Gift Wrapping, Gifts for the Bride, Parent Gifts, Wedding Favors, Welcome Bags, Gifts + Favors
Contact Info

Reviewed on

10/25/2016
Lauren C
What I love most about the product is the story behind it. The origin of this brand is so inspiring, encouraging, and most importantly shares God's faithfulness. If you're looking for amazing stationary and cute gifting (that has a great story), this is the product for you!
---
Reviewed on

10/25/2016
Charolette M
These gifts are PERFECT for your bridal party! I personally LOVE all their gift sets! Will be purchase more soon!
---
Reviewed on

10/25/2016
Tenisha O
Olivia Sophia stationary is awesome! I love the thought and value placed behind each product. I also love the quality of the paper used in the notebooks! Great product and great vision!!! I will forever be a customer
---
Reviewed on

3/15/2017
Keisha N
I am in love with the Olivia Sophia Stationary. Not only do the products promote an intentional message, but they're also super chic and stylish! I think many brides would love to have this touch of class when organizing all of their "to-dos", thank you notes, and gifts for... Read More special guests!
---
Reviewed on

10/29/2016
Kimberly C
The love the coordinating stationary sets that you carry. My classroom theme this year is anchors and your anchor set is spot on.😊
---
Reviewed on

10/27/2016
Sophia G
I've never ordered any of your products but I definitely will for this up coming year. Beautiful history behind the business name and production. And the products are absolutely amazing!
---
Reviewed on

10/25/2016
LOVE IT!! This stationary fits any office decor. It's fun and versatile. Just looking at it makes me want to write something!! Lol!
---
Reviewed on

10/25/2016
Tameka B
I love everything about your site it's so affordable and pretty and girly...
---
Reviewed on

10/25/2016
J D
I always thought Olivia Sophia products were only for women, but they have a very nice masculine style journal that my wife introduced me to! These are indeed a quality products!
---
Reviewed on

10/25/2016
Leslie A
Love the products!! Very good quality!! Will order more for Christmas gifts!!
---
Reviewed on

10/25/2016
Kelli S
Hi !!! I like the fact that when you order from your site, you get pretty quality material. As a writer and a soon to be entrepreneur, your products help me and motivate me to write things down more and stay more organized. I found your sure via an Instagram post, so please... Read More don't stop posting. I am not engaged as of yet, but when I get there, I know who and where to go for all my wedding needs.
---
Reviewed on

10/25/2016
Tina J
I LOVE Olivia Sophia stationary. All their products are AMAZING&DIFFERENT!
---
Reviewed on

10/25/2016
Sherry J
Done
---
Reviewed on

10/24/2016
Christina R
Great quality products with an amazing message. I have ordered several journals as gifts to friends and family and each person loved their journal! The products are not only pretty but they are of good quality and durable! I would recommend purchasing paper products from Olivia... Read More Sophia any day.
---
Reviewed on

10/24/2016
Shanette P
I'm a huge Olivia Sophia stationary. All their products are gorgeous and unique! I'm a forever fan!
---
Meet The Owner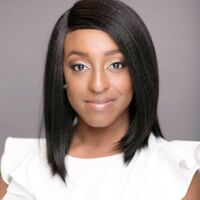 Bridgette Reed
Bridgette Reed is the owner of Olivia Sophia Stationery; a brand built on love and faith. The company is named after her miracle baby Olivia. She is an author, entrepreneur and business coach that enjoys sharing joy, love and inspiration through paper products. As a lover of journals Bridgette had over 60 journals growing up. She enjoys the idea of writing a new adventure or spilling her creative thoughts on paper. She also enjoys talking to God as faith is the foundation of her life. Read more about Bridgette at www.oliviasophiainc.com or www.businesswithbridgette.com