Home

Olympia Resort: Hotel, Spa and Conference Center
About this Vendor
Memories to last a lifetime!
Rehearsal dinner, ceremony, reception or gift opening, Olympia Resort offers a beautiful setting. Let our on-site wedding coordinator assist you in planning a breathtaking indoor or outdoor event. Spacious accommodations, delectable cuisine, on-premises spa and golf provide the perfect setting.
Amenities + Details
Amenities
Handicap Accessible

On-Site Accommodations

Reception Area
For more details about amenities, please message the Venue.
Ballroom, Hotel, Restaurant, Tented
Food + Catering, Planning
Contact Info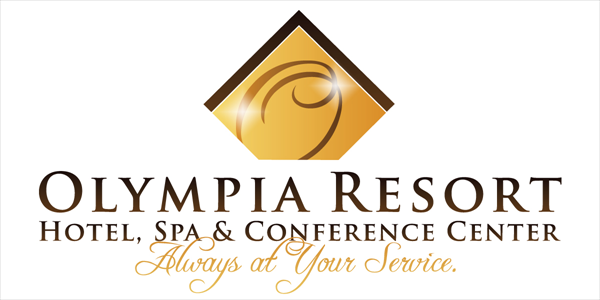 1350 Royale Mile Road, Oconomowoc, WI
What a Wonderful Resort!
Reviewed on

9/11/2013
Dale J
My best friend got married here. OMG, it was spectacular. I loved the way the kept the grounds maintained with so many great places for the photographer to take pictures. If I was getting married again, this would be the place.
---
Fantastic venue, great staff, EXCELLENT food!!!
Reviewed on

8/28/2013
Shannon W
We worked with Gretchen. She is extremely tuned to detail and wonderful to work with. Our guests, a month later are still talking about the EXCELLENT food provided at our reception! The hall was beautiful and the staff were exceptionally super to work with. I recommend anyone having a reception to seriously consider Olympia Resort for their needs. I wish I could do it all over again and I would most definitely revisit Olympia!
---
Olympia is fantastic!
Reviewed on

8/15/2013
Jessica M
Gretchen, the event coordinator, went above and beyond to make sure all of our needs were met. It's a beautiful site with a lot to offer.
---
Reception venue was great!
Reviewed on

7/25/2015
Karrie G
We had their tent for the reception and the gazebo for the ceremony. Both venues were excellent! Gretchen is a rock star and made everything go flawlessly. The hotel rooms are dated but still nice.
---
Everything was amazing!
Reviewed on

5/29/2014
Megan W
I couldn't have asked for a better venue. Gretchen and the rest of the Olympia staff did such an amazing job and the entire process was smooth and well managed. Gretchen answered emails promptly and professionally and I loved her attention to detail. She made me feel comfortable choosing Olympia as our wedding venue because she was so thorough and had answers to all my questions. The food was delicious, the staff was friendly and the rooms were exactly what we wanted. My parents were also extremely pleased and said the guys breaking down the room at the end of the night were a huge help to them as they gathered our belongings. I would highly recommend Olympia as a wedding venue!
---
Olympia Resort Tent (Olympia Gardens) Wedding
Reviewed on

8/07/2013
Heidi K
First & foremost, you will NOT find a better in-house wedding/event coordinator than Gretchen S. at Olympia! She is hands down top notch. She took a lot of the worry out of the day and she was on top of everything for my entire wedding day (ceremony was in the gazebo & reception in the majestic tent). Knowing she was as detail-oriented as I provided me with great relief. I planned my day at Olympia with her for well over a year. She was super fast ALL the time in her response time with all of my emails and phone calls. Gretchen was even willing to meet with me at her house when driving all the way to Oconomowoc wasn't convenient for me. The day, under her supervision, went off without a hitch. Without her Olympia would not be as renowned without her. The bridal suite, wedding suite, etc. were all wonderful. I got so many compliments on the great tasting, beautifully catered food and prompt serving team. The location is also beyond gorgeous for pictures and was the 1st thing that attracted me to this venue for my big day. Gretchen & the other staff of Olympia went above and beyond to make sure my guest, family & wedding party were satisfied & content. Gretchen was very composed as well as well aware of the entire wedding timeline before & during my wedding day. The only qualms I have, keeping in mind that Olympia is going through some changes & construction, were the tables in the tent - the wood on the tops of some tables was a bit rough in spots so they snagged some of the rented linens; there were a few unstable spots on the flooring inside of the tent that didn't accommodate heels very well, and some of the front desk staff were not very knowledgeable (keeping in mind there were a few new individuals). Overall though, my husband & I give Olympia & it's staff an A+!! This venue was well worth the price.
---
Excellent Service
Reviewed on

11/02/2012
Rhiannon P
Gretchen at Olympia Resort made planning my wedding seem easy. She was available to answer any questions I had (and there were a lot of them) and she was prompt. Even when I was going a little crazy, she took care of everything I asked for. The venue was beautiful, the food was delicious, the service was great and my guests were happy. What more could you ask for?
---
EXPECTATIONS EXCEEDED!!!!!!!
Reviewed on

10/30/2012
Catie P
My wedding was October 20, 2012 and we had our reception in the tent (Olympia Gardens). I was a little worried about the weather in the tent considering it was October and could be a little chilly, but the temps inside the tent were perfect as promised!! From the onset of our meeting with Gretchen, she was fantastic to work with! She responded quickly, kept me on track, very professional and made the whole process comforting. There were no hidden fees that you hear about at other venues, no 'suprises' just plain honesty from the start! The tent was beautiful with the uplighting. The wait staff and bartenders were amazing and friendly! We had so many compliments on our venue. There is nothing else in the city that compares, in my eyes! This is a classic, elegant and modern venue. Very pleased with the whole experience! I can look back and know I made the best choice ever!
---
June Olympia Gardens Wedding
Reviewed on

10/18/2012
Samantha S
We had our wedding at the Olympia Gardens in June and had a wonderful time. The ceremony was in the gazebo and the reception was in the tent. It was so easy having everything all in one place. We had lawn games set up in the grass and all of our guests loved that. The day was extremely hot and humid, though, and we were under the impression that the tent would be a bit more climate-controlled. However, the fans inside of it didn't do as much as we thought they would to relieve the heat, so that is something to keep in mind for summer weddings. Gretchen was wonderful to work with and was always detailed and responsive. We had a buffet and the food was also wonderful. Our guests kept talking about how great it was. Overall, we were very happy with the venue.
---
outdoor tent
Reviewed on

10/16/2012
Jennifer G
We used the tent at Olympia Gardens for our reception. It was beautiful! Our guests loved the dinner choices. Gretchen is wonderful to work with. I can't imagine having our wedding anywhere else. Although the price was a little higher than we planned, the tent was so much prettier than having a regular ballroom.
---
Block of room
Reviewed on

9/15/2012
Natalie R
When I reserved a block of rooms, the cost was discounted from the price at the time they were blocked. Now, 4 months later, the regular price is cheaper than the discounted wedding block price and people are paying more to use the block of rooms reserved for the wedding.
---
A little pricy
Reviewed on

5/23/2012
Mackenzie R
for a place that was having construction go on during our stay. But the bar was a lot of fun, and the breakfast buffet was very yummy.
---
Very accomodating!
Reviewed on

11/11/2011
Katie H
We are so glad that we went with Olympia as our venue! The service was great and whenever we had a question they were very prompt and eager to answer it. The room was set up perfectly and they really went out of their way to make sure that everything was exactly how we wanted it. The only complaint I had was that the hot water in the hotel rooms took a little long to get warm and some of the rooms were a little outdated. That was minor compared to the amazing wedding that it turned out to be!
---
Beautiful outdoor wedding at Olympia
Reviewed on

11/08/2011
Amanda S
We had our ceremony at the gazebo and reception in the tent at Olympia and it was fantastic! We loved having everything in one place and a hotel right there so our guests did have to worry about transportation at all! The food was amazing. The staff was awesome to us, our families, and our guests. The wedding coordinator at Olympia was fantastic. She was very responsive with my questions and made the whole process really easy and laid back. We are SO happy we made the choice to have our wedding at Olympia!
---
Great Wedding DaY
Reviewed on

10/25/2011
Jill L
The wedding day was amazing. The service was great and everything went on with out a hitch.
---
Great Place!
Reviewed on

10/09/2011
Gina M
This venue lived up to my expectations. There was some confusion with the hotel rooms (there were a few other events going on the same weekend) and the olympia went above and beyond to make sure everything worked out perfectly. The food was awesome and they had the best deal for alcohol packages of any place we looked at. The service was top notch and I would recommend them to anyone!
---
decorate like crazy and avoid staying in their roo
Reviewed on

8/03/2011
Kelly G
Due to the popularity of our wedding date we were limited to available reception locations. We chose Olympia because of the guest rooms for safety and convenience. The minimum was a bit steep considering the lack of privacy for our guests. Shared bathrooms, packed hallways with multiple events and *gasp* tacky wedding crashers! I will say working with Gretchen was one of the highlights. She's thorough, reponsive and knows what she's talking about when it comes to weddings. Jerry, a terrific server, worked our wedding and was an absolute delight catering to our needs and our family's. Our food was delicious - I highly recommend the buffet! The ballroom room layout is conducive for a good sized wedding but you really need table linens, chair covers and ideally your own lightning to make it beautiful. Thank God for my wedding planner! My main reason for disappointment lies in the accommodations that were so important to us in the first place. I stayed the night before (guest rooms are severly outdated and pricy considering we negotiated a lower rate at the Hilton across the street!) and was woken up by large drips of water coming from my ceiling right before a large chunk of popcorn wall fell to the floor with a bunch of water nearly hitting my wedding dress! I called the front desk to get a new room for my wedding party to get ready in and they had nothing! A guest even offered up her suite to me as she could see my frustration. Keep in mind they not only ruined my wedding morning but they wouldn't reimbuse me for the terrible room experience. Then to top off our wedding night, as we walked to our suite (they do not guarantee you a nice room even though you drop tens of thousands of dollars so demand it), we had dogs barking throughout our hallway all night. On our departure we had to make sure to avoid not only bumps/folds in the wearing carpet, but dog crap all throughout the hallways. The name should not have 'resort' in the title because it is far below holiday inn express standards!
---
Loved it!
Reviewed on

7/18/2011
Ashley J
I had my wedding ceremony at the gazebo outside and the reception in the big white tent. It was great I decorated the whole thing to the way I wanted it lots of freedom when you start from white instead of an already decorated ballroom! The only thing I didn't like about the venue was that the hotel itself needed a little updating. It looked and was decorated in the 80's... not a deal breaker though my wedding was amazing and the coordinator there was very helpful!
---
The good and bad
Reviewed on

6/27/2011
Chelsea C
We had our reception at Olympia Resort and it was in the Olympia Center. Unfortunently the a/c wasnt working and it was 95+ degrees outside so it was about 82+ degrees inside, they fixed it with swamp fans, only after we had to say something. With elderly people there it couldn't be that warm! By the end of the night we were almost froze out of the room because of the fans. Also we didn't start clearing the tables off until about 12 and the staff had already started throwing our candles into the garbage!! They threw at least 100 votive holders and candles away, who throws glass candle holders away!!! But Gretchen is who we worked with and she helped out with everything!! She was AMAZING!!!
---
Reception Hall and Hotel
Reviewed on

6/21/2011
Jamie C
We loved our reception hall and how it was decorated. The only bad thing that happened was their air conditioner broke. Also during dinner we as the head table felt rushed to eat and felt the servers were rude to us.
---
Amazing Service & Attention to Detail
Reviewed on

4/12/2011
Nichole K
Olympia Gardens is one of the most amazing wedding locations you can possibly pick. I had my wedding on May 22, 2010. I had an outdoor ceremony by the gazebo and the tented reception to follow. This site offers everything you can possibly need from the start to finish of your day. The room that was provided for my girls and I to get ready, was the perfect size and had everything we needed. The ceremony site was beautiful and the staff was willing to help us set up the decorations to personalize the area to my taste. The facility also offers your guests something to do in between the ceremony and reception. They can socialize by the tent and have appetizers if you decide to provide them. Which I do recommend doing because they are amazing and they were decently priced. If your guests don't want to wait outside they can also go into the hotel and freshen up in their rooms if they decided to get one for the evening or they can visit the stores or bars to pass time. The hotel will also give you blocks of rooms as needed at a discounted rate which I thought was another nice added touch. Another amazing feature about this facility are the many indoor and outdoor locations to take pictures. Which takes away the stress of transporting your wedding party to another site to take pictures. We took pictures in four different on-site locations and they turned out wonderfully. I was also pleased with my reception location choice. The tent was big and had everything you could need all on site as well. The bathrooms were the only thing I wish I could change. They were in close proximity but still farther than i liked. But, it is better than having stinky port-a-potty's right by the tent. Another thing I loved about the tent is that everything was all white and you can customize the look with your own decorations and go all out or keep it modest, either way it looks amazing. Again the dinners were amazing. I got so many compliments saying the food was the best wedding food they had ever had. We also opted for the late night snacks which the guests devoured because they were hungry again because of all the drinking and dancing they did throughout the evening. We ordered the pizzas and people loved that we kept them full the entire time they were there since so many people leave the reception dinner table hungry at most weddings because portions are so small but that was not the case with the meals Olympia provided. Another good addition to this location is the proximity to the golf course. I was able to have fireworks during my reception through Bartalatas that went off right by the tent for all the guests to see and I had a horse drawn carriage transport my wedding party from the dressing rooms to the ceremony. Among the many other extras we were able to have because of the size of the tent. I truly had my fairy tale wedding because Olympia Gardens facility was able to accommodate all of my ideas and still keep it with in my budget. Above all else the most fantastic thing about my Olympia experience was the staff. Gretchen was by far the most amazing person I worked with throughout my wedding planning. She was thorough, kind, and went above and beyond my already ridiculously high expectations. She responded to emails at lightening speed and got me everything I wanted. She was a god-sent that truly made my life easier with all of her help and expertise. If it weren't for her my day would not have gone as smoothly and I am truly grateful to have had her.
---
Amazing
Reviewed on

11/19/2010
Stephanie M
Everything was amazing, from the food to the service. The event planner was there from day one helping me plan the big day and answering all of my questions. The room was beautiful. The service was great. The food was soooo good, I had a few people tell me it was the best wedding food they have ever had.
---
Beautiful, easy, would have it here again
Reviewed on

9/08/2010
Christie I
Olympia was wonderful to work with throughout our entire process. The packages were affordable, the space was huge, and we are still getting compliments on how great the food was. The staff went above and beyond that night to make sure that our event went great. Would highly recommend this venue. Also, room blocks were affordable and convenient for our many out of town guests.
---
Send Message