Home

Omorfia Studio
Details
Beauty Group Bookings, Hair + Makeup Trials Available, Hair Stylists, Eyelash Extensions, Makeup, Makeup Artists, On-Site Hair + Makeup, Beauty
Contact Info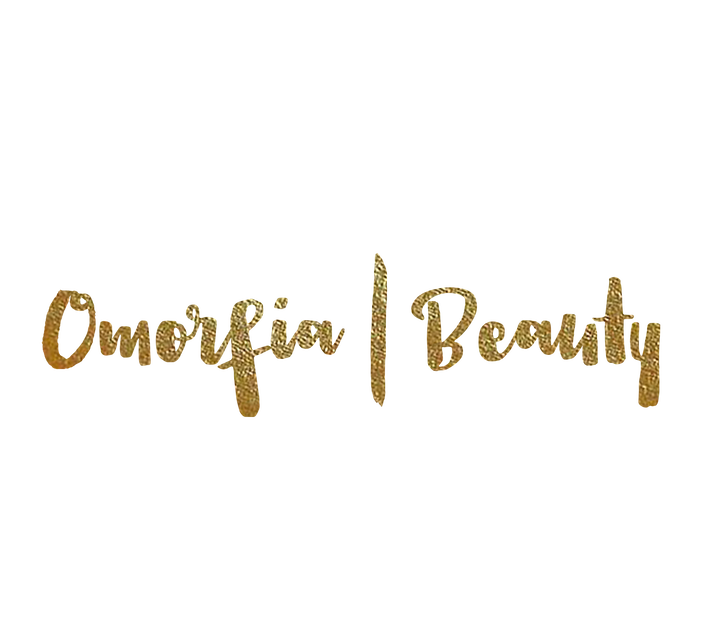 Reviewed on

7/12/2016
Holly M
Christel is amazing!! She is professional, fun, creative, and always delivers beyond expectations. She was early to the wedding and ready and waiting when all the girls arrived. She had great ideas on how to do the girls hair, and was beyond impressive for the make up. I was... Read More thrilled with the outcome. She even got a fresh lip gloss for me to use through the reception. She did such a great job! Loved her work and would have her be a part of our special day again! She's wonderful!!!
---
Reviewed on

9/02/2015
Mandy B
I was so worried about hair and makeup in the beginning, but as soon as I met Christel, all worries went out the window. She knows what she is doing and is amazing at reading people and giving them what they want. I had no idea what I wanted but working with Christel I ended up... Read More with the perfect hair and makeup for the big day. Not only did she perfect me, but all the bridesmaids, junior and mothers. The perfect mix of professional and friend to be with the girls all day long. I can't recommend her enough!
---
Reviewed on

9/01/2015
Athena L
I cannot say more wonderful things about Christel! I was flying in to do engagement photos so I was in a frantic search to find someone I trusted, flexible, and understanding. Christel is all the above! She is fun, made me less nervous, HONEST, and I had never felt more... Read More beautiful. It was a blast getting to know her and see her cute little girl. I wish I was getting married in Denver so I can continue using her. Do yourself a favor and book her. Minor detail is that she works from home every since she had her little angel which was not a problem! Her space is professional.
---
Part of the Family!
Reviewed on

10/12/2014
Jaya U
Christel was SO wonderful on my wedding day! She was extremely punctual (at 5:30 in the morning!) and was ready to go! She was so fun and easy to work with and she truly felt like part of the family. She was so flexible and ready to do whatever it took to make myself,... Read More sisters, cousins and aunts feel wonderful. She even managed to convince my mom to get do something with her hair (she kept on saying she didn't want anything) and was so kind to fit her in last minute! Christel is wonderful and fun and made all of us look and feel beautiful!!
---
AMAZING hair and makeup
Reviewed on

6/16/2014
Katie P
Christel did an AMAZING job on my hair and makeup for my wedding. She asked great questions ahead of time to get a feel for the look I was going for and even asked for pictures of my dress and some styles I liked so that she could come up with ideas for my trial. I was... Read More definitely picky going in because I wanted my pictures to turn out amazing and Christel delivered just that. I received compliments from everyone! She did such an incredible job making me feel absolutely beautiful. Not only is she very talented, she has a great personality and is so much fun to be around. I would absolutely recommend her to anyone!
---
LOVE Christel!
Reviewed on

4/27/2014
To say I was nervous on my wedding day is an understatement... One thing I knew would be perfect would be my hair and makeup. Christel assured me everything would be ok. Not only was she making me gorgeous but she was also my (much needed) therapist for the day. I can honestly... Read More say that I've never felt so beautiful and confident in my entire life. AND... I wasn't siting there for hours and hours and could spend time taking pictures with my bridal party. Christel made me comfortable and I knew that when I walked in to see my future husband, he would melt. LOVE Christel!! Anyone going elsewhere for hair and/or makeup for any occasion is just making the wrong choice. Book Christel now!!!
---
Perfect person to beautify you on your special day!
Reviewed on

12/30/2013
Elizabeth A
I had been using Christel as my hair stylist for over 4 years before my bid day so she seemed like a natural fit. What I loved about Christel was her ability to be flexible and work with my large bridal party (she and her assistant had to do 11 hair updo's and 3 faces). Christel... Read More completed all the hair and make-up ahead of schedule and was a blast to have with my girls on the big day! I would highly recommend Christel for anyone's special day!
---
Highly Recommend Christel!
Reviewed on

12/03/2013
Katie B
Christel is the absolute best! I have been getting my hair cut and colored with her for over 5 years so I knew how great she was when I asked her to do hair and makeup for my wedding last year, but she really out did herself! She did such a great job with not only my hair and... Read More makeup but all the bridesmaids and my mom. She has such great ideas when it comes to wedding hair and makeup. Not only does she do an amazing job with hair, but she is SO much fun! My friends and I had the best time getting ready with her. I would definitely recommend Christel to any bride, you will not be disappointed!
---
Christel is AMAZING!
Reviewed on

11/27/2013
Megan L
Christel flew down to New Orleans and styled my hair and makeup (the bride) as well as hair for my bridesmaids and mother. Even in the hot/humid weather, we all looked amazing all day! She captured exactly what I had in mind and even custom dyed extensions to match my hair so... Read More we could create the full up-do (with orchids!) that this fine/short hair-ed bride was hoping for. I noticed in my photos later that all of us who had Christel style our hair still looked put together and fresh at the reception. Other guests....not so much. Most had some frizz issues - but not us!! Not only is Christel a wiz with all hair types, styles and make-up, she really feels more like a great friend who's there to celebrate with you. Although, I'd have to say that a friend who will tuck in a stay hair during a second line parade and carry your favorite gloss so you don't have to is the best friend a bride can have. Thank you so much Christel!!!
---