Home

One Oak Bride
Details
Bridesmaid Dresses, Shower + Party Dresses, Wedding Dresses, Dresses, Fashion
Contact Info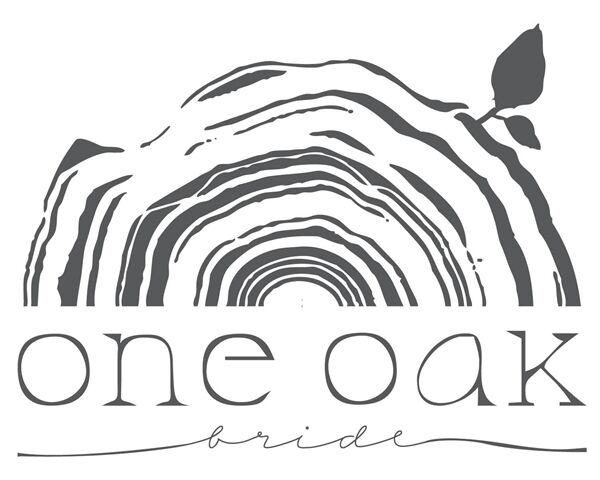 Reviewed on

2/13/2018
Kelly D
Annie was so great! The space itself has so much character and so comfortable, I just want to hang out there all day! And, the dresses are just as unique and one of a kind as the space. I never really pictured my ideal wedding dress or dress shopping for that matter so I wasn't... Read More quite sure what to expect but Annie took the time to describe all the different designers for me. As I started to try on dresses and told her what I liked and didn't like about each dress she noticed I was gravitating towards one style and picked out a few different options I would of never picked myself. One Oak made the whole process fun and easy!
---
Reviewed on

1/08/2018
Alanna C
I tried on countless dresses at other shops but when I went to One Oak Bride, the second dress I tried on was THE ONE. The shop is comfortable and beautiful and the dresses are truly one of a kind. I am so happy I booked my appointment here!
---
Reviewed on

1/07/2018
Amber M
Annie & Renee are the best! They have gorgeous dresses and love working with brides. You can tell from your first interaction with them that they love what they do. Dresses to fit all tastes!
---
Reviewed on

12/27/2017
Kristin H
I am so excited to marry my fiance, but I have never enjoyed shopping and the idea of searching for "the dress" was daunting. Luckily, I booked an appt at one oak during a work trip and found my amazing dress! annie was so great to work with. one oak has a small but awesome... Read More selection of dresses and their boutique is so nice. I would highly recommend booking an appt there!
---
Reviewed on

12/04/2017
Sarah L
One Oak Bride is an outstanding wedding boutique. Perfect for a bride looking for a not so "traditional" dress. The space was beautifully decorated and intimate- you have to make an appointment, but you get the whole place to yourself which made the experience comfortable. We... Read More were even welcomed with champagne! Renee was so helpful with making sure I found the perfect dress, answering any questions, and going above and beyond to make the day special. Absolutely recommend to anyone looking for the unique dress of your dreams!
---
Reviewed on

10/22/2017
Heather H
I was feeling really overwhelmed with finding the "perfect" dress for our wedding. I visited other shops and hated how the traditional, poufy, glittery dresses weighed me down... I mean how can you walk, let alone dance in those! When I walked into One Oak Bride the feeling was... Read More completely different. The shop is beautiful, intimate and not over crowded with racks of dresses. During my appointment I was the only bride there and Annie and Renee made me feel completely relaxed. The first dress I tried on was heaven. I seriously felt like I was floating. It was beautiful and lightweight. After trying on a few more I found a designer that I loved and booked a second appointment for an upcoming trunk show. A few weeks later I found the perfect dress!! Annie and Renee have a wonderful vision for their shop and a modern wedding. They made the whole process enjoyable, from the initial visit to ordering, pick up, fitting and recommending alterations. We got married last month and I couldn't be happier with how the dress turned out. I highly recommend a visit to One Oak Bride!
---
Reviewed on

9/29/2017
Clare M
I had an absolutely wonderful time at One Oak with Renee. She helped me try on probably 15 dresses and managed to pick out a few dresses for me that ended up being some of the top ones I tried on. After just a few minutes in the store, she had a great feel for what would look... Read More great on me. Although I didn't end up buying a dress there, there were 5-6 dresses that I tried on that I would have been completely happy with. The shop offers a fantastic selection of unique/no frills/no poofy gowns that I just loved. Highly recommend One Oak!
---
Reviewed on

9/05/2017
Katie P
I had a wonderful experience at One Oak. Annie was so kind and easy to work with. She made dress shopping fun and knew exactly what I was looking for. The atmosphere in the shop is incredible. Annie even followed up with a designer about a change in color I was interested in. I... Read More would highly recommend One Oak in your search for a dress.
---
Reviewed on

9/04/2017
Kendal F
I had the most wonderful experience with Annie back in June. This was my second appointment of the day and a huge improvement to the appointment I had just come from. Not only did I find the most perfect dress, but I had a hard time picking between almost 6 different,... Read More beautiful dresses. Annie was awesome in working with me to help me find the one that I was most comfortable in. Super cute space, super helpful staff that I felt super comfortable with, awesome selection of modern, beautiful dresses! Bonus: my sister found her Maid of Honor dress while we were there, so we know they will go together perfectly. Cannot wait for the dress to come in!
---
Reviewed on

8/07/2017
Mica H
Renee and Annie were incredible to work with! So accommodating, kind, and really really helpful. I met with Renee on two occasions, one time when I had accidentally booked a fitting for the bridesmaid trunk show instead of the bridal trunk show. She made me feel completely... Read More comfortable with my error and had me try on my favorite dresses again. She even took photos and video so that I could see how the dresses moved and looked in real time. Annie followed up with the designer for me to check on alternative fabrics and design options. I cannot say enough good things about One Oak Bride - they will go above and beyond to make your bridal experience the very best!!!
---
Reviewed on

7/11/2017
Hilary P
Annie at One Oak Bride was so wonderful to work with; she made my first bridal gown experience one that I will never forget and very hard to match at every other boutique that I went to. One Oak Bride sets the bar high and is nothing short of fantastic. The atmosphere at One Oak... Read More is serene and calming and every gown was beautiful, different and exciting!
---
Reviewed on

6/21/2017
Aimee P
One Oak Bride is truly a sensational boutique! Annie and Renee are knowledgeable, genuine, and fun to work with. I love that they feature female designers from USA/Canada to create a unique, badass collection of dresses. I made an impromptu appointment and later had to change... Read More the date due to a scheduling conflict. The online booking system was easy to use and I received a prompt response. The appointment was relaxed, intimate, and so much fun! Annie graciously assisted me during the appointment. She knew when to lead and when to follow, when to listen and when to recommend. The dress selection is amazing; broad enough to suite a variety of tastes, yet narrow enough as not to be overwhelming. I tried on eight different gowns, each one uniquely beautiful and could have been "the one". I ultimately decided on a gorgeous Marina Semone dress that was part of the trunk show. It was super cool that Annie was able to coordinate directly with the designer to give me an estimated date for delivery. She also followed up with a very sweet, personalized email after the appointment, and that is exactly why I love shopping locally. I absolutely recommend this boutique to anyone in the market for a wedding dress!
---
Reviewed on

6/19/2017
Emily T
I cannot say enough good things about One Oak Bride and Renee and Annie! First, they were very prompt in scheduling an appointment, easy online system with quick response. The actual appointment was great, one on one individual attention, I never felt rushed, they made my mom... Read More and best friend feel comfortable as well as myself. They were willing to help me try on and re-try on every dress that I wanted. I never felt any pressure to hurry or to buy. Their dress selection is AMAZING! There is something for everyone, from classic to contemporary to non traditional. Even though its a smaller shop the selection is very wide and eclectic. This shop saved me from the traditional bridal salon and helped me find a dress that I feel comfortable in and look amazing in. They have been great since I purchased the dress as well, prompt communication and response to phone calls and emails. Annie and Renee seem to be truly invested in their brides and in making sure they feel beautiful on their wedding day. In all the other traditional bridal shops I felt pressured to get a dress like everyone else or whatever was in style and at One Oak Bride I was able to find a dress that made me feel like me, only wearing a dress that I cannot wait to get married in. Thank you so much!
---
Reviewed on

4/26/2017
Aly G
This shop is a modern-day bride's dream. Unique, personalized and full of fresh, varied styles. I met with Annie for my visit and she was so welcoming. The dress I loved the most was just a touch out of my price range, but all the styles I looked at were fairly priced and... Read More budget-friendly. The whole experience was calm and pleasant. I ultimately went with another gown I had tried on earlier, but I would highly recommend a visit to one oak bride.
---