Home

ONTHETIMES Photography
About this Vendor
LET'S PUT THOSE FEELINGS INTO PHOTOS
On a day that will be cherished and remembered forever, you deserve to have people at your side who feel just as passionate about your wedding day as you do. I understand how important it is to have each moment captured. From the biggest moments to the smallest detail, your wedding day is a reflection of the life and love you share and I believe your photos should represent that. I want to capture it all -The big moments, the small moments, and everything in-between. The photos that remind you why you fell in love in the first place, and the documentation of all the people you love most. Head over to my site, see more work and what I'm all about!
Details
Artistic, Classic, Documentary, Lifestyle, Modern
Bridal Portraits, Day After Session, Engagement
Getting Engaged, After Party, Rehearsals + Parties, Wedding
Destination Wedding Packages, Destination Weddings, Digital Files, Wedding Albums, Photo, Same-Day Edits, Second Shooter Available, Social Media Sharing
Contact Info

Reviewed on

8/11/2017
Kelsey L
Where to begin...I cannot express how happy I was when Caitlyn said she would be available to photograph our wedding. She is very professional and extremely personable. She was super flexible and flew into town (DFW area) on multiple occasions to take photos (bridals/wedding).... Read More We even had to move the wedding date up several months due to a family emergency, and she was quick to make the changes in her calendar to help us out! She had the photos to us within a week of both sessions. THEY WERE GORGEOUS! She did an amazing job of capturing the little things that mattered most to us on our wedding day. We will certainly cherish them forever.
---
Reviewed on

8/15/2017
Pia V
Caitlyn is a very talented and professional photographer. Since we only arranged hiring a wedding photographer online (because we lived in a different country), I was impressed by how Caitlyn was so responsive and so on the ball when I was dealing with her even only via email.... Read More When we finally met her, she was so easy-going but also quietly scoping the area for great shots (and taking them) on our wedding day. From what we saw of our photos which she's been posting on her Instagram, having her as a wedding photographer was one of the best decisions we've ever made. She takes stunning pictures that are worth so many thousand happy words! We love Caitlyn!!!
---
Reviewed on

8/11/2017
Jenn P
Cait was an incredible partner from the first email we sent. She met with us before we signed the contract to learn more about our relationship and our vibe for the wedding, which matched perfectly with her personality. She was very responsive via email and phone and was so very... Read More professional throughout. The day of the wedding she was more than prepared and helped us deal with the unfortunate rainy weather that poured every minute of the entire day making for the best wedding photohraphs we could have asked for. She captured us and our (very) goofy personalities and didn't "pose" us for traditional and boring photos. She was more than incredible and I would recommend her to everyone that is looking for their upcoming nuptials. Hands down the most incredible partner during our entire wedding experience.
---
Reviewed on

9/03/2017
Jimena F
My husband Brandon and I eloped in Central Park in December of 2016. We got an unexpected snow day the day of our wedding and Caitlyn was amazing at capturing the beauty of that day. She was very friendly and willing to help and suggest things to make our day even more special.... Read More Communication was easy and she was always available if we had any questions. Caitlyn delivered our photos very quickly after our wedding day and they were beautiful. We look forward to shooting with her again someday :)
---
Reviewed on

8/28/2017
Rose W
Caitlyn is amazing to work with and very professional. She takes a lot of pride in doing her work well and produces beautiful photos that capture the dynamics and emotions of our wedding day. I would highly recommend her!
---
Reviewed on

8/18/2017
Kendal N
You will want to book ONTHETIMES for your wedding! Caitlyn is amazing and so easy to work with. She has a super creative eye and you will come away with some of the most beautiful and captivating photos of your super special day. You will not be disappointed!!
---
Reviewed on

8/16/2017
Klaudia K
It was such a pleasure for us! Caitlyn has a unique eye for capturing magnificent, intimate moments and she did a great job. Caitlyn knows all the best spots in town and is very helpful, she suggests how to pose and we felt totally comfortable in her companion. Actually it was... Read More sooo fun :D We had a great time, thank you!!!
---
Reviewed on

8/15/2017
Forrest B
I was a part of the wedding party, and was astounded at the quality of photographs Caitlyn took. She was incredibly personable and great at coaching people through those awkward moments. If you are looking for a wedding photographer, I'd say you've found her! I could never... Read More speak highly enough of the experience we had with OnTheTimes Photography!
---
Reviewed on

8/15/2017
Rafael M
Caitlyn was everything we asked for and more for capturing the right moments of our wedding. Photos were artistic and beautiful. Highly recommended.
---
Reviewed on

8/15/2017
Rebecca W
Caitlyn was great!!! My fiancé and I felt awkward about taking engagement photos and Caitlyn made us feel super comfortable which allowed us to act like ourselves. She really cought great moments that didn't make us look posed, stiff, or unnatural Caitlyn also never make us... Read More feel rushed and was great about enthusiastically hopping around the city with us! Her photos are beautiful, the lighting is stunning. I recommend her 100%! Thanks Caitlyn!
---
Reviewed on

8/14/2017
Annie T
I loved working with Caitlyn! As a photographer, Caitlyn is a talented artist and very adept at using natural light to her advantage. We had her document two ceremonies for us, one of which was in a very challenging indoor space that was entirely back-lit, but you would never be... Read More able to tell from the photos - they turned out beautiful. Our outdoor sunrise shoot also turned out wonderful, she really understood my vision. I'm so happy we went with Caitlyn for our wedding photos. As a businessperson, she's everything you'd hope for: professional, punctual, friendly, and very responsive.
---
Reviewed on

8/14/2017
Adra L
Caitlyn was an absolute dream to work with!! Unfortunately, our wedding day turned out to be a blistering hot day, but she was so patient and just so incredibly easy to work with. I could not imagine my day with any other photographer! 5 stars is just not enough!
---
Reviewed on

8/14/2017
Jessica R
HIRE THIS GIRL YALL. I can't say enough good things about Caitlyn. This little short review wouldn't even begin to cover the connection I made with her and how incredibly happy I am with how she captured my day. It's one thing to show up and photograph someone's wedding and... Read More provide good quality photos in the end...but Caitlyn is different. She is so much more. She brings so much more to the table. The moment she arrived at my wedding, I was hugging her neck like a family member I hadn't seen in years. She made a connection with me long before my wedding day. By the time we saw each other face to face for the first time, we were already friends. The screaming, cheering and hugging that took place in that room when she arrived was like a crazy aunt bubbling over with joy for my special day. Her level of commitment to me and our wedding already went deeper than your regular bride-to-vendor relationship. So I knew, without a doubt that she was going to capture my wedding as if it was her own. I'm a designer and a very picky one at that, so to place my wedding and details in her hands was a big step and I could not have chosen better! Her work is beyond amazing. Her communication is unrivaled. She cares. She is real. She doesn't care to sugar coat the process. She cares to make it real and amazing. What you see is what you get, and boy is it a treat! She even made my very stiff fiance relax, laugh and enjoy the photo process. That's big. Everything was smooth and comfortable and she just flat out KNEW what she was doing. She collaborated with my coordinator and made my day flow without a glitch. As if all of that is not enough - I had my gallery in two weeks. That's unheard of. She is truly above all others. You'd be crazy not to hire her. I don't just like her, I LOVE her. As a vendor, photographer, and now a life-long friend.
---
Reviewed on

8/11/2017
Samantha C
We booked Caitlyn for our spring engagement photos in NYC and the entire process was a dream come true. I still cannot get over how gorgeous our photos are! My husband and I are both pretty camera shy, but Caitlyn made us feel instantly relaxed which allowed for her to capture... Read More some incredibly intimate and fun photos. If only we had found her before we had booked our wedding photographer... I definitely would have flown her out to capture our Wisconsin wedding! Caitlyn is an amazing person AND photographer - don't hesitate to book her!
---
Reviewed on

8/11/2017
carol m
Caitlyn definitely knows how to work the camera and the subjects to get the most incredible photographs. They are not your boxed photos. She puts great thought into the light, the surroundings, the mood, the event, and the people to catch the whole story of the event, not just... Read More pictures. Caitlyn's work shows she has a passion and understanding of the emotions of each moment and session. These events don't happen often, you need a photographer that will capture your innermost thoughts that show in the moments captured by the camera.
---
Reviewed on

8/11/2017
Colomba C
Our experience with Caitlyn as our wedding photographer was great!! We live in a different country so we first contacted her by email and she immediately answered our questions. When we finally met before the wedding she took the time to listen to our ideas about getting married... Read More in Central Park. We were worried about the weather on the day of the wedding but she was willing to shoot even if it rained or snowed, so we thought that was awesome! Finally, on our wedding day we ended up having a snowy scenery and Caitlyn was great!! She guided us through the park and took beautiful pictures in the snow!! She is a very talented photographer and really easy going. We loved our wedding day and we are very grateful for the beautiful moments that she captured.
---
Reviewed on

8/11/2017
Jonathan L
We recently hired Caitlyn to shoot our wedding and she was incredible! She has a very unique aesthetic that perfectly matched what we were going for. She is easy to work with, super personable, weather-resistant, and had great communication throughout every month of our planning... Read More stages. Our shots came out incredible and even got featured on a wedding blog! If you love the samples you see, book her immediately. You won't regret a thing.
---
Reviewed on

8/11/2017
Kate J
Words cannot express my love and appreciationfor Caitlyn. Booking her was hands down the best move I made for my wedding. She is a true artists that specialize in capturing those intimate, romantic and perfect moments that others might overlook. Her attention to detail left no... Read More stone unturned and no personalized napkin or accessory unphotographed. I used her for my engagment shoot, wedding day, and bridals and plan on using them for every other major life moment for my family. Her work is amazing and the lead time is incredible- we recieved sneak peak photos just 2 days after our wedding and our full album within 2 weeks- 2 WEEKS! That is unheard of. In addition to her amazing work, Caitlyn is down to earth and charming. She made my shy husband feel comfortable in front of the camera and truly captured our personalities in every photo. It was like having an friend on our wedding day who happened to be holding cameras. I cannot reccomend this girl enough and if you havent booked her yet- what are you waiting for? Thank you, thank you, thank you Caitlyn!!!
---
Meet The Owner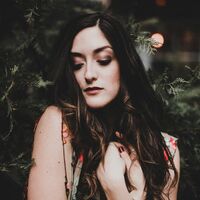 Caitlyn Juarez
Hey there, I'm Caitlyn! I am currently engaged to the love of my life, so it's especially important to me to make everything super simple and fun, because I know how crazy wedding planning can get! I picked up a camera 3 years ago and never looked back - I truly feel this is what I was meant to do in life. I love traveling, anything pasta, my two fur babies, and running (currently training for a marathon, YIKES!). I am a sucker for the love stuff and would be so thrilled to give you timeless images from the best day of your life. Let's be friends and start creating together!