Home

Orainda's Bridal Boutique
About this Vendor
Release Your Inner Princess
At Orainda's Bridal Boutique we strive to give you the best experience while shopping for the biggest day of your life! We carry Kenneth Winston and Ella Rosa , beautiful beaded works of art! Wedding gowns for a princess or the sassy bride! Budget friendly designs from Ella Rosa Gallery. You can book your appointment online on our webpage or call us! Your whole bridal party can find styles from Colours by Kenneth Winston and your cute factor is covered for flower girls and ring bearers. Find your dream wedding dress to fit any theme of wedding from an elegant ballroom to the rustic country look we have lace for every venue. Veils and hair accessories from Marionat. Stop by and take a look at Orainda's Bridal Boutique!
Details
Bridesmaid Dresses, Flower Girl Dresses, Mother of the Bride Dresses, Shower + Party Dresses, Wedding Dresses, Dresses, Plus Size Available, Private Appointments Available, Fashion

Contact Info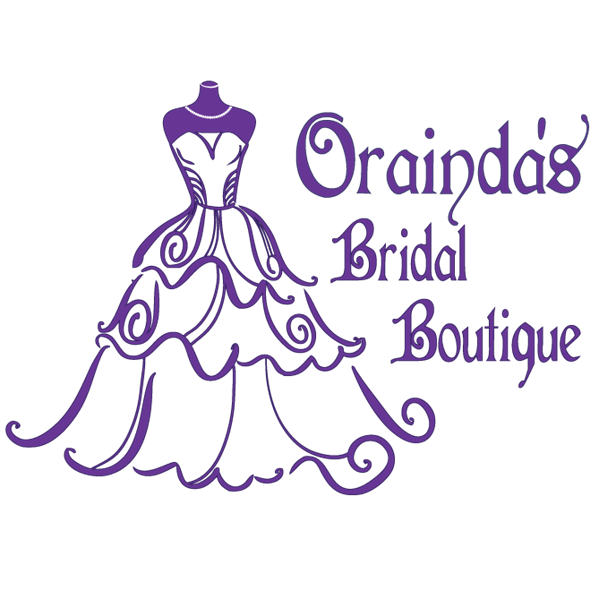 Reviewed on

10/05/2017
Brenna R
Orainda's Bridal made my daughters wedding day and gown absolutely perfect! Orainda was patient with helping her find just the right dress, which showed her sense of style and was with in our budget. This was no easy task as my daughter has modeled many wedding gowns before... Read More she was an actual bride. The dress she decided on was like nothing she'd ever worn, it was a Kenneth Winston Style 1604 . She felt and looked amazing in it. Best of luck Orainda, I have another daughter that may need a gown someday and I know just where we will buy it!
---
Reviewed on

9/09/2017
Lillian S
Without Orainda, I wouldn't have had my dream dress! She is such a sweetheart and truly knows her stuff! She put the perfect dress on me knowing what type would go best with my body:) Her store has the perfect amount of choices and styles for every bride and I recommend her to... Read More everyone! Best Bridal store ever!
---
Reviewed on

7/27/2017
Audrey B
For any brides that haven't been to Orainda's, you're missing out on a truly unique, personal, and amazing encounter. Every Bridal store I went to was impersonal, "boxy", and rushed... Except Orainda's. Every bride deserves the sincere attention and passion that she brings to... Read More the experience. You aren't a dollar sign or another number. You are a bride, a bridesmaid, a flower girl, a sweet 16, and you have a name. She wants to know you and to be sure that your heart is in what you choose. After multiple stores (and even a trip to Oregon!) I went back and purchased my dress as well as every other gown from her. In the future, when I need something formal, or when someone asks me who/where I recommend... I will always return to and recommend Orainda. From store owner, to Bridal Godmother, to friend. Thank you Orainda!
---
Reviewed on

12/07/2017
Sarah C
I had such a wonderful time meeting Orainda and shopping at her boutique for my wedding dress. I am actually from Houston, and had done some shopping there already, but was in town to meet my fiance's family and visit Anchorage for the first time. (You have an amazing city you... Read More guys.) I came into the shop to try on a certain dress I had spotted online. Orainda was so generous with advice and words of wisdom from all of her experience in the wedding industry. She genuinely wishes that each bride that comes through her door have a beautiful wedding. I did not buy a dress on my visit, but I can vouch for how beautiful her selection is. I have since purchased my wedding dress and, reflecting back, this was one of my favorite bridal appointments of the whole shopping experience. Thank you Orainda!
---
Reviewed on

11/18/2017
Rebecca W
Hands down the best bridal experience I had! Orainda was so welcoming and helpful not to mention hilarious and generous. She never made me feel pressured, rushed, or insecure as some other appointments/stores have made me feel. I would not have been able to find my dress... Read More without her assistance. I highly recommend her store to every and all brides!
---
Reviewed on

10/15/2017
Cassandra I
Orainda's bridal boutique was amazing!! She was so patient with me on finding the perfect dress! I definitely recommend going there!
---
Reviewed on

10/13/2017
Ayla S
I purchased my wedding dress from Orinda's Bridal and couldn't have been any happier with the whole experience! Trying on dresses with my bridesmaids was such so memorable...the atmosphere in her boutique is so amazing! My wedding dress was perfect and Orainda couldn't have been... Read More any easier to work with! I HIGHLY RECOMMEND HER AND HER BRIDAL BOUTIQUE! xx
---
Reviewed on

10/09/2017
Britney W
She was absolutely perfect!! I had a great time finding "the dress She was extremely helpful and knew what I wanted before I did. The dress I found is stunning and with her finance plan I can afford everything on my wish list! She took her time and really made sure every detail... Read More was perfect which is more then I can say about any other bridal shop I've been to.
---
Reviewed on

10/04/2017
Not just for brides. formals for all occasions, very helpful.
---
Reviewed on

10/04/2017
Best in Anchorage. Worth traveling to from the interior.
---
Reviewed on

10/04/2017
Mina M
We came in to view wedding dresses for my God Daughter and Orainda was fantastic and patient. Her wedding is two years away so we have a lot of time to plan, Orainda was so helpful with her wedding planning sheet. My God Daughter tried on some of the most beautiful gowns I've... Read More ever seen. We will be going back and I highly recommend this boutique! Thank you Orainda for your help. Your shop has the most unique gowns I've ever seen in this town. Top notch shop.
---
Reviewed on

9/27/2017
Shauna G
I walked in today to look at dresses for the first time and I am in love! The shop is so welcoming with an adorable salon area for waiting and so, so many dresses! The owner, Orainda was so helpful and talked to me about some options I hadn't considered but now I really like!... Read More She said I picked the right time too because there were some brand new Kenneth Winston dresses that were amazing! I will definitely be back to finalize my decision but for my first time dress shopping it was fantastic!
---
Reviewed on

8/31/2017
Joy B
Orainda was superb! She was so sweet and helpful and had so many GREAT tips. Her experience in this industry is incredible and her passion to help brides be as happy as possible is very visible. Great experience! Beautiful gowns!
---
Reviewed on

8/30/2017
Lesley C
I went to Orainda's salon both as a bride and as a support person. As a bride It was wonderful to have the one on one attention you should have when trying on wedding dresses. She had a lot of insight on the whole process of choosing a dress. Her dress selection is great, she... Read More carries some unique designers if you are looking for something special. Orainda was also very kind when working with my budget, not once did she pressure me into something more expensive and did not make me feel bad about my budget (other bridal salons had done this). Highly recommend scheduling a time with her.
---
Reviewed on

7/30/2017
Emily S
I went to Orainda's during the bridal sale event. Because it was a sale event, I wasn't expecting much attention. I was so wrong. The owner of the store listened to what I wanted and got me the dress of my dreams. I would definitely recommend everyone goes here to find their... Read More perfect dress!
---
Reviewed on

2/25/2017
Kristin G
I love everytime I visit this shop. Immediately my ackward size is felt to be nothing but a number and I'm reminded that I'm beautiful. Every dress I try on makes me feel stunning and then I know the moment I have found the one and so does Orainda. She has a real gift and I... Read More love working with her.
---
Reviewed on

1/06/2017
Carly P
Orainda is wonderful! She works hard to make all brides feel amazing. I wandered into the store one day and despite the fact that she was in the middle of an appointment, Orainda made it a point to greet me. I've walked into other bridal salons in Anchorage and been completely... Read More ignored. The dress selection is fantastic! She's chosen some very good quality gowns to carry. I'm anxiously awaiting my dress to come it, but shopping for it was a fantastic experience!
---
Reviewed on

9/23/2016
Erin D
Orainda knows her stuff, and is happy to help Brides in any way that she can. 5 stars!
---
Reviewed on

9/17/2016
Mercedes S
Beautiful gowns! The owner is such a genuine, passionate and warm-hearted spirit. I can't wait to have my gown designed by Orainda!
---
Reviewed on

9/17/2016
Ashley K
Orainda is amazing! She gives you her undevided attention, and will work miracles for you to make your dream come true! I had a small budget and a tight timeline, and she put me in a dress that I never wanted to take off. By far the best shopping experience I have ever had!
---
Meet The Owner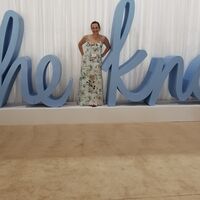 Orainda Beile
I simply love weddings and all that ensues. From the "Yes" to the " I do"! It's a big time in a ladies life and to make sure that their experience with finding the perfect dress is amazing that's why I do this. I have been a planner as well as a DJ, florist, baker and now gorgeous wedding gowns! I love helping brides find their personal style and reflect their sass on their big day!