Home

Order She Wrote
About this Vendor
Everything is a little sweeter in script.
I have such a great love for the art of handlettering and modern calligraphy. (Steady hands help, too.) I am based out of NYC, but also have roots in Washington DC, and Martha's Vineyard! I can write on anything from paper to rocks: trust me with your cherished items and I'll create a handwritten keepsake from your special day. No job is too small and my styles vary from casual and quirky to elegant and flourished. I love using everything from shimmering metallic inks to the classic black with a matte finish, but I've learned to never undervalue a simple and luxurious JellyRoll pen or Crayola marker. (Seriously.) All can be wielded to create your customized finished product which will enhance the aesthetic of that special day!
Reviewed on

1/24/2017
Susan Q
The single best piece of advice anyone can give you during this time is to run, do not walk, to Order She Wrote for your calligraphy. I have never ever received such feedback on anything I have ever put out into the universe. The invitations were unbelievable and gorgeous and... Read More done on time. I also had Joanna do table overlays where she wrote and drew on butcher paper and my guests went crazy. She is very talented. I cannot say enough good things. her writing is beautiful, she is so easy to work with and she is smart! 1000% satisfied!!
---
Reviewed on

6/20/2017
Ashley C
Joanna is BEYOND AMAZING. My fiance and I were in a panic when we received our invites and realized we were asking for responses in less than 3 weeks, so we were rushed to find someone to write address, compile the invites, and get them in the mail by the end of the following... Read More week. Joanna did all this for us in less than 4 days!! She worked amazingly quickly and the invites look beyond stunning. I am so excited for my guests to receive them and we will 100% be using Joanna for our place cards and anything else we may need for the wedding moving forward. THANK YOU JOANNA!!!!!
---
Reviewed on

5/18/2017
sade t
Joanna was amazing to work with and did an awesome job on my wedding invite envelopes! Loved working with her!!! Thank you!
---
Reviewed on

5/15/2017
Julie P
Joanna understood exactly what I wanted and did an amazing job. My place cards will definitely be a highlight of the wedding!
---
Reviewed on

5/15/2017
Taryn C
Joanna is AMAZING!!! Her work is not only gorgeous, she's extremely quick to respond and always delivers on time, which is so important for place cards! I highly recommend her!
---
Reviewed on

5/14/2017
Kelly J
Joanna is absolutely amazing! I highly recommend her.
---
Reviewed on

5/09/2017
Marcy P
I have never been so excited to leave a review...LITERALLY! For someone who personally works in the wedding industry. Joanna is one of the sweetest and most efficient vendors I've had the pleasure of booking for my wedding. She is quick on email and really works with your vision... Read More and budget to make your dream come to fruition. She has a quick turnaround time and makes it easy to receive your finished envelopes. I can't wait to send these beauties out to my guests :)
---
Reviewed on

4/06/2017
Nicole S
I cannot say enough wonderful things about Joanna! She is so talented, creative and such a sweet person. Her work is absolutely gorgeous and there are so many styles to choose from. It is very easy to see that she is passionate about her work and how much she cares for her... Read More clients! She is truly a gem!!
---
Reviewed on

3/29/2017
Christine M
Joanna is a Godsend! Was truly professional from start to finish and even treated my order as a rush order because she knew how quickly I had to send my invitations out. Her calligraphy styles vary , and each one is just breathtaking. She is a joy to work with and I will be... Read More using her again. Definitely head to 'Order She Wrote', you won't be let down!
---
Reviewed on

3/28/2017
Marla F
Joanna is an absolute pleasure to work with. She does phenomenal work, has a lightning speed turnaround time, and makes the entire process extremely convenient for her clients. If you're looking for someone to do the invitations for your wedding (or anything else!), you're in... Read More excellent hands with Joanna.
---
Reviewed on

2/01/2017
Cristiana F
Joanna is truly an incredible talent and the sweetest person! from the beginning her communication was quick and she was always available to assist with all the details of the invitation and calligraphy process from start to finish. Joanna offers EVERY calligraphy service... Read More possible - not only did she do the best job on addressing our invites, but she does so much more. She worked very carefully to help me meet my budget without having to sacrifice ANY quality of beauty. She worked so quickly and finished before the deadline she gave, as well as was extremely flexible and accommodated ALL our last minute changes! love love love her and cannot wait to use her again. THANK YOU for being not only so talented but incredibly kind and helpful throughtout our wedding process! xoxoxo - Cristiana
---
Reviewed on

2/01/2017
Maryanna M
Joanna is amazing. Her style is creative but classic, and she's great at following your lead or guiding you toward a look that suits you (or both)! She's organized and flexible, funny and smart. She did our envelopes, placecards, signs, mirrors - and she helped me think... Read More about the style and cohesiveness of the event broadly. She's also a pleasure to spend time with - the perfect partner for every bride! Thank you Joanna.
---
Reviewed on

1/31/2017
Jenna T
Joanna is a pleasure to work with. Not only does she produce beautiful work, but she is extremely personal and hands on. When contacting her to help write out the addresses on our wedding invites, she made sure to set up a call to get to know us better and the details of our... Read More wedding. I showed her the look of our invitation so that we can choose a font style and color that best matches. She kept in touch throughout the process and made sure to reach out appropriately with questions. She is very detail oriented and ensured that all addresses were written in the appropriate format. It was clear that her biggest concern was my happiness with the outcome. I was so thrilled with the way everything came out that I then hired Joanna to write out our table assignment board for my wedding. It came out beautiful and was a huge hit! (not to mention environmentally friendly!) Thank you Joanna for helping to make the planing stages of our wedding day so joyful.
---
Reviewed on

1/24/2017
Liz F
Joanna is AMAZING! She did gorgeous calligraphy for my invitation envelopes in record time. She is flexible, willing to play around with different looks until you get the right one. A true artist, worth every penny! I got so many compliments on her work, and it really took my... Read More stationary to the next level! Thank you, Joanna!!!
---
Reviewed on

1/24/2017
Kimberly C
Joann is a delight to work with! She listened to all of my ideas and concerns and created the most beautiful envelopes! I cannot wait to get them in the mail and show them off to all my guests.
---
Reviewed on

1/24/2017
Jo P
Order she wrote just finished the MOST BEAUTIFUL calligraphy for my wedding invitations. Joanna is such a gem and extremely easy to work with. She continues to be supportive, enthusiastic, and responsive, which is so appreciated during an exciting albeit somewhat stressful... Read More time in my life. I love that she has so many creative options and that she worked with me to find a style that was unique to me and my fiance's taste, while still staying within our budget. I highly recommend her to any bride that wants a beautiful, handmade product.
---
Meet The Owner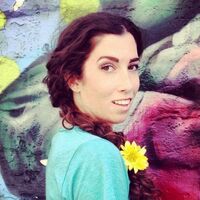 Joanna
I am an actor who fell in love with a hobby (that my mom thought I should look into because I had really good handwriting--thanks mom) that has now become my beloved business. I love meeting couples and their families, particularly sharing the collaborative effort that makes weddings so exciting and unique each time. Since 2015, I have worked with more than 30 weddings, parties, special events, and created many custom pieces that will last for years to come. I offer a variety of styles (each named after the most important loved ones in my life!) which accommodates a range of budgets.