Home

Orig Media
Details
Destination Weddings, Digital Files, Photo, Same-Day Edits, Second Shooter Available, Highlight Video, Video, Photo + Video
Contact Info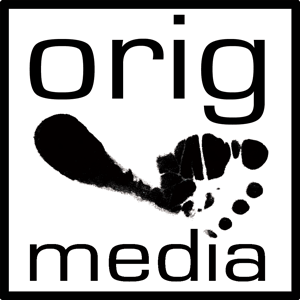 Reviewed on

8/29/2017
samantha d
Jeff and his staff were beyond helpful and made my planning from New York feel as if I was working with them locally. He was full of ideas, open to ours, was extremely reliable. My husband loved that he is a cert. drone pilot which can add to a video. His work is different and... Read More unique, and caters to every style and individual. I highly rec. Enjoyed planning our video with him, can't wait to see it.
---
Reviewed on

5/30/2017
Heather M
Book them. Just do it. We didn't think we were going to hire a videographer for our wedding but you only get married once, right (hopefully)? After a lot of research, we went with Orig Media and we are so glad we did! Jeff is a complete sweetheart and his whole team is... Read More fantastic. Everyone was so nice and professional. They arrived super early to the venue and they were able to start shooting right away. They are easy to work with and respond quickly to emails. They have reasonable pricing and are totally worth it! I couldn't be happier with Orig Media's services. Mahalo to Jeff and his team!
---
Reviewed on

5/06/2017
Emiline L
Jeff and his team were amazing! We thoroughly enjoy both of our highlight videos. The films were so important because we had several long-distance family members who were unable to attend in-person. They were a pleasure to work with, unobtrusive, and truly captured my husband... Read More and I's joy on our big day. I would definitely recommend them to friends and family for future use!
---
Reviewed on

1/27/2017
Rayna B
We hired Orig Media for our wedding on December 10, 2016. They were awesome. We are people who really are uncomfortable with photos and videos but still wanted a nice recorded memory of our day. Especially since we had a destination wedding and not everyone was able to attend.... Read More They did such an amazing job. We never felt awkward like there were cameras in our face at all times. They did an amazing job at staying in the back ground and still getting the shots. Our highlight video was so perfect it truly captured the tone of our wedding and reception. Many people said it was the best they had ever seen and were brought to tears. They didn't have the exact package we were looking for on their website but we contacted them and they were able to customize something for us. We received our video about a month after our wedding, which is really good considering it was right around major holidays. They were extremely kind and professional from beginning to end. One of the main things I appreciated was there all star customer service and responding quickly to all of my questions. I really cant thank them enough they are amazing and we love our video.
---
Reviewed on

5/08/2016
Stephanie L
If I had a choice to re-do anything, I would go back and agree to having the second videographer (we opted out to save money), not because we felt it was needed but because they were worth every dollar! I can't express how impressed we were with this team and it was one of the... Read More best decisions we made for the wedding! Jeff, Christine and the whole team at Orig Media completely blew our minds! We hadn't originally budgeted for videography, but they were able to customise something to suit our budget. They absolutely exceeded our expectations when it came to service and delivery. They were very responsive to emails and very keen to help us. Due to some mishaps with everyone arriving late to the venue, we had lost a bit of precious filming time, but Jeff stayed to make sure he got everything he needed. They were kind enough to also let us have all the raw footage after the wedding (we provided a portable hard drive). Just over a week after the wedding, we received the first edit. We weren't expecting such a quick turnaround. We emailed back the changes and another week went by and the second edit came through - we were absolutely thrilled with the results!
---
October 2014 Destination Wedding
Reviewed on

12/01/2014
Sarah W
I booked Orig Media for my wedding photography. After looking around at other photographers in Hawaii, I felt Orig Media fit what I was looking for and what my price point was. I'm sure glad I picked them! It was the best decision I made! Jeff was AWESOME! No words can explain... Read More how happy I am with my wedding photos, and working with him. All of my photos came out great and was above and beyond what I expected. My wedding was a destination wedding and I had talked to Jeff over google hangout to discuss what I would want for my wedding. He was really great at listening to have I wanted and giving me suggestions. I hoped he would be my photographer (At the time it was too early to till who would be shooting my wedding) But when I found out he would be shooting my wedding I was so happy! I felt we both had a great connection. My biggest thing I wanted for my wedding was that my dog was going to be in it and I wanted a photographer that was comfortable with him. Jeff was comfortable and got amazing photos of him. He got a great one of my dog, my husband and me - and we are all looking! He did a great job dealing with him and being very patient. On the day of the wedding Jeff and his assistant Kelsie both came on time and both were great at what they did! I didn't notice how much pictures they were taking until I saw after the wedding. I was blown away! They were great too. Jeff was great at getting some of the kids to smile in the pictures and dealing with the big families. He even had some surprises up his shelve as he suggested to us to make a heart with a light at the end of the night so it would show up in the pictures around me and my husband. The pictures I received after the wedding were AMAZING. The editing on them were great and I loved the ones they chose for the black and whites and pops of color. My prints that I received that was apart of my package were of great quality, and came in a frame! I could go on and on about them - I'm very happy I found them and that they were available for my date. I would definitely recommend Orig Media and use them for the future.
---
Orig Media Photobooth was AMAZING
Reviewed on

4/17/2014
Marisol
I made a last minute decision to add a photobooth to my wedding, best decision ever! I chose Orig media because of their stellar reviews online. Jeff and Larissa from OrigMedia were very responsive to my emails, they let me know everything that was required (I needed to... Read More provide a few things for the photobooth like table/chairs) and were veryyyy helpful to all of my questions. The photos were printed in high quality and I decided to get the scrapbook which was a great substitute for a guest book. Larissa was a great attendant and my guests loved having pictures to take home with them. They also upload all of the pictures to FB and then send you a CD with the pictures on it, ummm awesome :) I would highly recommend them for the photobooth!
---
WONDERFUL!
Reviewed on

1/29/2014
Drew
Orig Media was, quite possibly, the best decision we made for our entire wedding. Jeff, Mike, and the rest of the team truly blew us away. We have to admit, we were a bit apprehensive at first. We had watched dozens of wedding videos and researched numerous videographers, and we... Read More had a rather specific vision in mind. Not only did they achieve our vision, but they far exceeded anything we could have imagined. They made our video uniquely "us". Jeff and Mike arrived early (on Kauai!), and they were extremely professional and unobtrusive. Their communication was great throughout the entire process, and they delivered the final product much earlier than expected. My husband and I could not recommend Orig Media more highly. Jeff, Mike, and the rest of the team - mahalo nui loa!
---
Great Communication
Reviewed on

12/19/2013
Karen L
OrigMedia has been great with communication and very accommodating! Thank you!
---
Amazing videographers
Reviewed on

10/06/2013
Alex K
So, so, SO happy that we hired Orig Media to create our wedding video. 3 weeks before our wedding, I decided that we need a wedding video, and that I'd kick myself for not getting one. It was something I'd talked myself out of from a cost standpoint....until I saw my friend's... Read More video and the beautiful memories captured. Some frantic Googling ensued, resulting in some painfully cheesy video options (twirling on the beach in slow motion, awkward adoring looks, etc) and some so-so options as well. We talked to one other vendor that made us feel a bit uncomfortable and pushed...and then we got on the phone with Orig Media. They made us comfortable from the first conversation. We had some members of the family that weren't thrilled with the idea of being filmed - Orig put them at ease. On our wedding day, Mike and Jeff showed up either on time or a bit early, which was awesome, and for the rest of the day, proceeded to have a ton of fun with us while simultaneously disappearing into the background. I barely noticed that they were there. Mike went with my husband and his friends on a paddleboarding adventure, while Jeff hung out with the ladies getting their hair and makeup done. From start to finish, they were just fantastic. So now I can say this - being filmed is not awkward if the videographers are experts, super light and quick on their feet, and you barely notice their presence. Our final video was delivered quickly, well within the promised time frame, and we also received our discs with a cute "Aloha" message written on the box. We love our video and are proud to share it with loved ones. It's fun, light, sweet, loving, and captures our hilarious and awesome crew of friends and family perfectly. Mahalo Nui Loa :)
---
GREAT!
Reviewed on

7/22/2013
stacy y
jeff and his team were so great! they showed up EARLY and were there with us the entire day, which was way beyond the package i ordered with them. i was sooo uncomfortable with the idea of a video camera in my face the whole day, but my bridal party and i didn't even know he was... Read More taking video for the first 2 hours, we thought he was the photographer until the photographer actually showed up! in addition to being super stealth about getting video, jeff and his team are really just a group of seriously nice people. it was so comfortable working with them and even my introverted fiance (now husband) enjoyed his time with them while getting ready. the videos at their website are also so great to look at!
---
videographer
Reviewed on

1/18/2013
jill k
Jeff Orig was wonderful to work with. He flew to the Big Island and spent 2 days with us documenting our trip and wedding. We have wonderful memories thanks to Jeff!
---
Stellar!!
Reviewed on

9/30/2012
Jamie L
My husband and I love Jeff and his team at Orig Media!! With us being in California and Jeff in Hawaii, we were worried that planning would be difficult. On the contrary, it was easy peasy! He was always available when we needed to talk and responded to emails super fast. On... Read More the day of, he was unintrusive, professional, and did the most amazing SDE. Later, we showed the SDE at our local celebration and EVERYONE commented on how they loved the video. We can't wait to see the finished product. Thank you Jeff for your amazing work!!
---
Jeff is awesome!!!!
Reviewed on

8/10/2012
Jillianne Y
Thanks to Jeff & his Amazing crew for making such Awesome videos for my wedding. they turned out great and I couldn't have asked for a better videographer. Jeff Orig ROCKS!
---
Wedding Videographer
Reviewed on

8/08/2012
Michelle T
Jeff is great. He worked behind the scenes, but I could tell he was capturing every moment. I can't wait to see the video!
---
Best wedding videography/photobooth crew!
Reviewed on

6/12/2012
Moani H
If you're looking for an amazing videographer with a true eye and great personality- Orig Media is the way to go! We booked them for both the videography for our wedding (engagement video & day of video) as well as their photobooth package. In all cases, Orig Media was... Read More hands down fantastic. Jeff is such a fun guy to work with- he knew what to look for and how to get the best out of us to produce memorable videos that we will have for the rest of our life. The crew in general was really nice and polite - NEVER intrusive on our day or pushy. This was incredibly key on the day of our wedding.. they didn't boss anyone around or get in anyone's way. Definitely something noteworthy. As for the photobooth, Orig Media did a stellar job with their general set up and printing process. They offered a huge variety of props (viking helmet was probably the most popular), and the print time was fast and great quality. Not only that, but Orig Media also posted the photobooth photos on their facebook so we could see everyone's photos and have a digital version rather than scanning it ourselves. Orig Media - You are awesome.Thank you again for everything!
---
VIDEO
Reviewed on

11/10/2011
mikiala r
Jeff at Orig Media was so nice to meet with us after posting a special on The Knot. He bought us coffee and gave us some deals we couldn't resist. Not only did he create a free slideshow for us but his prices were unbelievably affordable! He was very professional and his... Read More coworkers on the day of event were well dressed and very easy to work with. Haven't seen the video yet but I hvae a feeling it's gonna be GREAT!
---
Great Videographer
Reviewed on

11/08/2011
Pauline w
To start, we have not yet received our wedding edit but our experience with Origmedia has been nothing but top notch. Jeff was always prompt in replying to our emails, questions and concerns, which was a huge plus considering we were planning a destination wedding.... Read More Origmedia's prices were great and their portfolio speaks for itself. We have no doubts that our wedding edit will turn out amazing. The two videographers (not Jeff personally, and I apologize for not remembering their names) were extremely professional, fun and attentive to what we liked/wanted. I would use them again and again without hesitation.
---
Great Videographer!
Reviewed on

9/21/2011
Michelle L
Jeff and his staff were great. Nice group of people to work with. We were hesitant to hire a videographer because we thought it would be a bit intrusive and the video would be cheesy. Boy was I wrong! The highlights of our wedding video was absolutely beautiful and we couldn't... Read More be happier. We can't thank Jeff and his staff enough for capturing one of the most important day of our life.
---