Home

Party Shots Orlando
About this Vendor
Orlando's BEST Photo Booths!
You deserve the BEST Photo Booth on your special day! Unlimited Color & Black and White Photos. Tons of FREE props, Free elegant scrapbook, Prints 2 (2x6) within 10 seconds, Fits up to 10 guests in a shot, top of the line DSLR cameras, Touch screen with welcome message &, Professional lighting.
Details
Digital Files, Online Proofing, Photo, On-Site Printing, Photo Props, Video Booths, Photo Booths, Social Media Sharing
Contact Info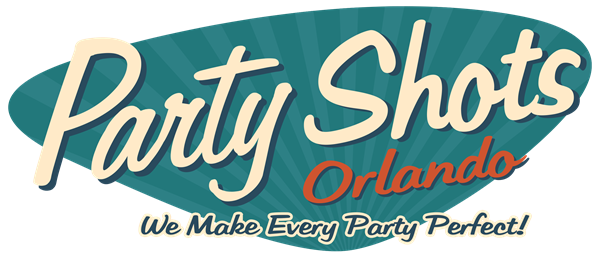 Reviewed on

3/03/2018
Nicole A
Party Shots is 100% the best choice for photo booths in Orlando! I'm a perfectionist, and can honestly say that considering any other company would be a huge mistake. What drew me to Party Shots was the quality of their photo strips. These photos make you and your guests LOOK... Read More GREAT, with lighting that is perfect and doesn't make guest look washed out. Props are also very important, and Party Shots has the best! They don't use cheap paper props, everything is sturdy, very clean and they have a lot of unique items you don't see with other companies like Mickey and Minnie wedding ears. They certainly invest in their product to make sure they offer their clients the best. I fell in love with the rose gold sequence backdrop and creating my custom photo strip was a lot of fun. Party Shots knows how to cater to a Bride and Groom with pricing that is fair, quality that is unmatched, and service that is rare to find!
---
Reviewed on

8/03/2015
Jenn at Party Shots really went above and beyond just providing us with a Photobooth at our wedding reception. She was always easy to get in touch with, gave us many great ideas for favors that could be tied in with the booth, and also gave us advice on proper scheduling to make... Read More the most out of our booth. We didn't have a wedding planner, so we had to figure this all out on our own. Also, she never tried to just "sell" us her most expensive product and made sure we did what was right for us and let us take our time to do so. When it comes to wedding planning it helps to have vendors try to ease the stress in decision making instead of pressuring you into something! As far as the booth itself, our guests LOVED it! They loved the variety of props and having the ability to send the digital photo to themselves, they definitely took advantage of all of the perks. We loved looking back at the photos, and honestly, these are sometimes the only photos we have of some of our guests! I love that we have them digitally and in a scrapbook as well. Compared to other booth vendors, I must point out that the quality of photo with Party Shots beats out the others by far. I don't think people realize that the type of camera DOES make a difference! I definitely recommend Party Shots to all future brides!
---
Best Photo Booth!
Reviewed on

7/03/2014
Amanda T
I've been to several weddings that had a photo booth and none of them compared to Party Shots! The actual booth fit so many people and I've never seen so many adorable props to use. To top it off, the staff is an absolute pleasure to work with. We've been married 6 months and... Read More we still have guests talking about how awesome the photo booth at our wedding was. I highly recommend....you won't be disappointed!
---
Reviewed on

2/01/2018
Allison C
My husband and I chose Party Shots Orlando for our photo booth needs first because they were at my brother's wedding and did an amazing job but also after talking with Jenn the owner on the phone, it sealed the deal. She was very invested in making sure we would have the best... Read More photo booth for our wedding and the most fun with it all! Party Shots prices are very reasonable in comparison with other companies out there, but one of the main things that set them apart was the fact that our guests could text and email their photo strips to themselves for future use and other companies did not have that option. I wanted to make sure everyone could have their photos even if they forgot the paper version on the table at the reception. Also, Jenn made sure that our photo strips were personalized to the theme of our wedding and they turned out beautifully! Look no further for your fun photo booth needs!! -Allison and Garland Chick
---
Reviewed on

1/29/2018
Marcos C
Jenn with Party Shots Orlando was an absolute joy to work with. She responded to my emails in a timely manner and answered all of my questions. Maddison came out to run the booth for our wedding and she was so sweet. She did a great job including our personal props on the prop... Read More table and assisting our guests as needed. The hard copy photo book that we got was so nice, probably the nicest I have seen from any photo booth vendor. Within 24 hours we got digital copies and a video of our photos. Based on the prices I got from other vendors, Party Shorts Orlando was the most affordable. For me the thing that was the cherry on top was after the reception ended, Maddison personally found my husband and I, had realized that we had never gotten into the photo booth and gave us the opportunity to take some pictures before she packed up. I would highly recommend Party Shots Orlando! :)
---
Reviewed on

12/27/2017
Taylor S
So much fun for all the guests! I loved the book with all our guests pictures and signatures. Our wedding wouldn't have been the same without them!
---
Reviewed on

2/04/2017
Kayla K
Discovered Party Shots at a bridal show in Orlando and Jenn and her husband took the time to talk to us about their photo booth. We originally did not think we would have a photo booth due to budget, but when we changed our minds later on there was no question about who we would... Read More have at our wedding and called Party Shots without hesitation. Jenn was great to work with and the photo booth was an absolute blast!! The guests loved it. We did the open photo booth and had it inside the reception room and guests could see each other taking photos, the photo booth fed off all of the energy and was a wild success. Thank you so much for making our wedding extra fun!
---
Reviewed on

4/25/2016
Anelia L
Jen created an awesome photo studio in an empty room within my venue. It turned out great and fun! She was patient with the kids wanting every prop and was very professional. I love the photos and the decorations. She matched my colors and ideas. This was a great way for the... Read More guests and myself to remember the moments. My sister now wants her for her baby shower.
---
Reviewed on

4/19/2016
Yaelis P
My husband and I really wanted to have a photo booth for our wedding. We searched so many different vendors that had photo booth services but they were all so expensive. Luckily, we stumbled on Party Shots Orlando last minute, and by last minute I mean it was about 2-3 weeks... Read More before the wedding. They quoted us a great price, that offered so much within the package. Jenn was so great. She was in touch with me very often which made me feel important as a bride. It was honestly everything I could've asked for in a Photo Booth vendor. She was amazing and I highly recommend them for your photo booth services!
---
Reviewed on

4/18/2016
Annette R
The quality was fantastic. Charlene was so great.
---
Reviewed on

4/11/2016
Janet C
If you are having a wedding, party, celebration, family reunion, work party for celebration or team building, birthday, anniversary ---- whatever type of event you are planning you should consider having a photo booth! Party Shots Orlando did a fabulous job of keeping the... Read More guests entertained throughout the event by posing with a fun variety of props and balloon captions. They offer a variety of packages to choose from. We had an album made which was completed on site and she also compiled a terrific video set to music which was shared with all of our family and friends! Guests were also able to take home a 3-shot strip as a remembrance of their evening. We recommend Party Shots Orlando to make your event a FUN time!
---
Reviewed on

2/28/2016
Kimberly T
We did the enclosed photo booth, and we absolutely loved it. Our guests loved it too! The props were hilarious and made for great photos. The photo booth provided two photo strips from each session, and Jennifer put the second photo strip into a book where the guests could... Read More sign. Jennifer had the book ready at the end of the night, which was such a fun thing for us to look at before our honeymoon. It's a beautiful book with some super fun photos and notes. It is now sitting on our coffee table, and our house guests always enjoy looking through it!!
---
Amazing Photo Booth Company :)
Reviewed on

3/28/2015
Katrina U
Jennifer did a truly amazing job. She answered my calls and emails promptly and created the perfect custom photo strip for our day. They had tons of props for the photo booth and it was hard to choose which would be my favorite to use. Our guests had so much fun using the photo... Read More booth and we ended up getting the package that had a scrapbook of all the photos and a slideshow on CD. Everything turned out perfectly and was reasonably priced.
---
Great addition to our wedding!
Reviewed on

3/15/2015
Erin S
Jenn from Party Shots Orlando took our wedding to the next level with an incredibly engaging and entertaining photo booth. Our guests loved taking photos with family and friends throughout the evening and this certainly added great energy to the event. She provided lots of fun... Read More props and everyone from the kids to my 92-year-old grandfather had a blast in the booth! The photo strips also served as personalized and fun takeaways from the wedding. It was well worth the money and we would absolutely recommend Party Shots Orlando.
---
Mojica-Ossler Wedding 2014
Reviewed on

12/08/2014
All of our guests at our Wedding Reception had so much fun utilizing the Photo Booth from Party Shots Orlando. Jen is very professional, creative, talented, very reasonable, and so easy to work with. The pictures were of high quality and the video link was sent to us immediately... Read More after the Wedding Reception. Each picture perfectly captured the emotion of the day! You will absolutely love your experience with Jen! I can't wait to use Party Shots Orlando again! BEST around! I am so glad I decided to obtain a Photo Booth from Party Shots Orlando! Best decision I have ever made!
---
THE BEST PHOTOBOOTH AROUND & THE BEST PEOPLE
Reviewed on

11/19/2014
WE recently had our wedding and we used Party Shots Orlando, between them and my DJ they were the two best vendors I had out of everybody!! They were beyond great! The photo booth was so much fun and everybody loved it! They kept people entertaining and the line moving.... Read More everybody received copies of the images and I cannot thank them enough for all their help and support throughout the entire process!!! Great vendors and fantastic people!!!! LOVED THEM SO MUCH! You will not regret booking these people I promise
---
Photo Fun!
Reviewed on

9/01/2014
Allison G
We loved Party Shots Orlando and Jennifer! We had an excellent time with them at our wedding. They made a mini video afterward, which we were able to share with our friends on social media. They were very professional and prompt in getting the digital copies of the photos to us.... Read More The props were awesome and very customizable. Jennifer was a true pleasure to work with! We highly recommend them!
---
Meet The Owner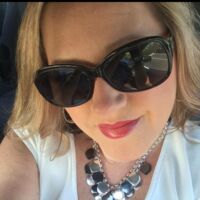 Jenn Warrington
Hello Brides and Grooms to be! I am Jenn, owner of Party Shots Orlando. A little bit of info about me...I love weddings, personally I have worked over 250 weddings and it never gets old. I am super silly - always laughing...I guess that is why I love photo booths so much - its where everyone comes to at an event to be silly and fun! My clients eventually become my friends and I tear up when they walk down the isle! I am married with 4 (yes I said 4) children! In my spare time I like to...who am I kidding...I have 4 kids - there is no spare time! Can't wait to chat and get to know you! Jenn