Home

Patti's Pasticceria
Details
Dairy Free, Gluten Free, Sugar Free
Cake Delivery + Setup, Cake Tastings, Groom's Cakes, Cakes + Desserts
Contact Info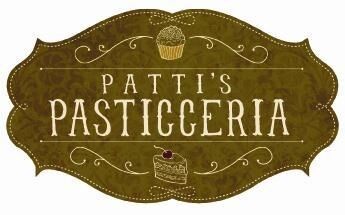 Reviewed on

11/07/2017
If I ever wind up on death row, my final meal will be one of your cannolis
---
Reviewed on

10/11/2017
Jamie C
As always, Patti's baked goods were delicious. We visit Patti's store often and we recommend them to everyone!
---
Reviewed on

7/22/2017
Sacha S
We used Patti's for our wedding cake and cookies for our May 20, 2017 wedding. Our wedding cake was beautiful and elegant. The cake and cookies were so yummy! Definitely recommend!
---
Reviewed on

11/15/2016
Marcy L
Patti's made the cake for our wedding. It was absolutely stunning! All of our guests said how beautiful it was. It was also very delicious! I would recommend Patti's to anyone looking for desserts!
---
Reviewed on

11/06/2016
Heather K
Everything was perfect for my wedding reception yesterday. They were flexible and were able to deliver to Ellwood City pa which is over 90 minutes away on a Saturday. The cake was a hit and though I overbought most of it was gone by the end of the night. The entire experience... Read More was lovely with the tasting and follow up everything was just perfect. Great business to work with.
---
Reviewed on

11/06/2016
Melissa M
Fantastic, delicious, top-quality cakes and pastries. Patti and staff are great people. Highly recommend.
---
Reviewed on

11/06/2016
Trudie S
I picked up a multi-tiered cake for my niece's bridal shower the day before the event. The day of the event, five minutes from the venue, the bottom layer of the cake crumbled to pieces. When my husband told Patti's what happened, they said it was our fault and offered $50 as a... Read More refund on a $250 cake we couldn't eat. Then they said they are keeping $50 of the deposit we already paid for our daughter's wedding cake! Terrible customer service. We were open to coming to an amicable agreement, but they were not.
---
Reviewed on

8/24/2016
Ressa T
I would rate Patti's a 6/10, mostly because I just really loved the taste of their strawberry champagne cake. That's about where it ends, though. I really wanted to love the work from this bakery, but I had some qualms from the get-go. The owner seemed very stand-offish during... Read More most of the consultation, and when I asked what kind of fondant would be used, I was simply told: "Fondant. The same thing everyone uses." Many of the designs offered seemed quite amateur, and after suggesting some of my own ideas, I was told they wouldn't be possible for a summer wedding (even if it was indoors.) Despite all this, I did decide to use Patti's, and was disappointed to find out that on the day of the wedding, 1.) the cake was delivered two hours late, and 2.) the design I chose was not even properly incorporated. Metallic banding features, which were integral to the cake's aesthetic, were completely left off, leaving me with a very bare white cake and just a couple of very dry, fondant flowers. I was also VERY upset to hear from parents that the chocolate portion of the cake--which was ordered as separate sheet cakes and very important to my child guests--was never served at the tables, and when I inquired with the reception staff why this was, learned that no sheet cakes were ever delivered... despite paying a pretty penny for them. Unacceptable. For a casual event (or just to pick up some cupcakes) I would recommend Patti's, but if you're looking for a larger event/wedding bakery, definitely look elsewhere.
---
Reviewed on

7/06/2016
Melissa
Amazing!! Our cupcakes were so delicious!! Everyone is still raving about them! Our small cake that we got to cut was so good I could have ate the entire thing! Her icing is amazing!! We also used Patti's for all of our cookies. I couldn't have been happier. We had 2 cookie... Read More tables and the assortment was amazing! They were so accommodating and were so helpful in every detail! The set up looked amazing too!! If you haven't tried this bakery yet, you are missing out!! Even her everyday items are amazing!! We were so happy with everything Patti did for us!
---
Reviewed on

9/14/2015
Whitney S
Patti's did an amazing array of cupcakes and a mini cake for us to cut for our wedding reception. We chose the snickerdoodle, strawberry champagne, and chocolate mocha flavors and they were all moist and delicious. I didn't really give them decoration specifications, other than... Read More my wedding colors, and they got creative and made some gorgeous cupcakes. Even without a specific vision from me, they obviously put a lot of effort into making beautiful (and tasty) cupcakes for us! They delivered, and the cupcakes still looked great after an hour drive to our venue. We also had a great experience doing a tasting at their shop. They make a great cappuccino too!
---
Excellent Cake
Reviewed on

8/27/2015
Lisa D
My husband and I chose Patti's because her cakes are delicious and beautiful. We got so many compliments on the taste of the cake from wedding guests. It was truly perfect, and it didn't bust our budget, either!
---