Home

Pearl Stable and Pearl Studio at the Historic Pearl
Amenities + Details
Amenities
Handicap Accessible

Liability Insurance

Indoor

Reception Area
For more details about amenities, please message the Venue.
Ballroom, Barn, Historic Venue
Contact Info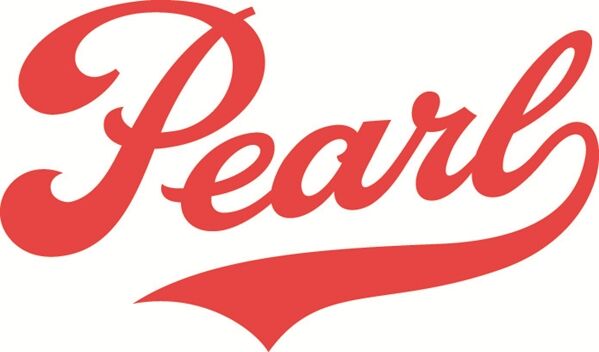 307 Pearl Parkway, San Antonio, TX
Stunning Venue
Reviewed on

5/21/2015
Jamie K
My husband and I got married at the Pearl Stable on May 1st. Our guest list was a wide variety of family and friends from Texas, across the country and over seas, and everyone absolutely loved the look and feel of The Pearl Stable. The venue itself is stunning and the staff is... Read More wonderful. A special thank you to Kelly, who always responded to emails and phone calls promptly and made me feel at ease throughout the planning process. We would definitely recommend the Stable for any event!
---
LOVED the Stable!!
Reviewed on

9/11/2014
Tanya J
The Pearl Stable exceeded my expectations for my wedding. The staff was very helpful and extremely inviting. The price is completely worth it and provided security. Everyone we worked with was professional, but made us feel like family. I absolutely LOVED the Stable!!
---
Reviewed on

10/21/2016
Victoria E
The pearl stable is a beautiful venue don't get me wrong but the staff is very strict on vendors !!! They only want you to go through a list of preferred vendors which means they also get a cut from contracted vendors on list . If you want anything hung or special lighting be... Read More prepared to go through their AV vendor who charges an arm and a leg !!!! My lighting cost more then anything else in my whole wedding!!! I felt as if I was being picked on because I voiced my concerns about AV company .
---
Reviewed on

10/06/2015
Erin M
My husband and I had our wedding at the Pearl this on October 3rd, 2015! We couldn't have asked for a more perfect weekend with all of our friends and family. The Stable was gorgeous and hardly needed any decorations. I'm so grateful we didn't pay for the additional lighting as... Read More it wasn't necessary at all as our florist put candles in tall vases all around and it looked amazing.
---
April Wedding at Pearl Stables
Reviewed on

4/14/2015
I had my wedding reception at Pearl Stables early in April. The venue is absolutely gorgeous. The old brick style of the building, the dark wood accents, and the rustic lighting provided a great backdrop for my wedding. This venue requires little spiffing up to make it a... Read More venue of anyone's dreams. From the moment you walk in you can imagine having your party there. I love the Pearl Stables because of this. Most venues look sterile and like conference rooms, but Pearl Stables is beautiful from all aspects - everything from when you walk up to the building from the outside, to walking in the entry, to dancing in their amazing hall. If I had it to do again, I would not change a thing about my wedding.
---
Beautiful, historic gem
Reviewed on

1/26/2015
Leana D
We chose this venue for our reception because it could accommodate our large guest list, and also because our grandparents and great-uncles had worked at the brewery. The venue did not disappoint. We loved having the cocktail hour in the rotunda with mariachis, and the ample... Read More space that the ballroom provided for dinner and dancing. Kelly Moody was extremely helpful and friendly and we can say the same for all of the staff. We couldn't have had a more perfect San Antonio wedding venue. It's expensive, but worth it.
---
Lovely venue!
Reviewed on

12/29/2014
Grace V
My husband and I had our wedding reception at the Pearl Stable last week and absolutely loved it! The staff was quick to respond to emails/calls and full of great ideas. All of our guests commented on what a unique and historic venue we chose. We highly recommend the Pearl!
---
Gorgeous Venue!
Reviewed on

11/10/2014
Maritza V
I was so happy that we decided to celebrate our wedding at the Pearl! I really wanted a vintage elegance theme for our celebration, and we found that at the historic Pearl. All of the staff were extremely helpful, professional, and attentive throughout the entire process. As an... Read More out of town bride, I loved that the Pearl staff were always quick to respond to questions via email and phone, reviewed all of the final details with me thoroughly, and even the day of venue staff went above and beyond on our wedding from start to finish. It was great to have a venue with such history and beauty to celebrate a wedding in San Antonio! Thank you!
---
Beautiful historic venue!
Reviewed on

7/21/2014
Minh N
I just had my wedding at the Pearl and received so many compliments on our choice of venue! When we first reached out to the Pearl, there were no openings for more than a year out so we looked into and toured other venues. However, we couldn't stop comparing each one to the... Read More Pearl and we made the decision to take a longer engagement so that we could have our dream wedding at the Pearl! My person of contact was initially James, who left the Pearl, and I began working with Mesha. Mesha is fantastic! She's organized, accommodating, friendly, and timely. The venue itself is spacious. We had plenty of space for our 150 guests. You must use a caterer from their approved list - we went with Heavenly Gourmet, which did a great job at a great price. All alcohol must go through the caterer as well. You must use their privately contracted AV company for any special lighting or slideshows, etc. I personally didn't require those services so I can't comment on the company; I used battery LED candles to light my tables and some string/icicle lights on other tables for emphasis. I was able to obtain and use a GOBO through my DJ. My day- of on-site coordinator was Sharyl and she was a blessing! She worked with my coordinators to make everything prefect and you can tell she loves her job. I'm so happy we were able to have our wedding at this historic site. We look forward to bringing our children by some day to show them where we were married!
---
Pearl Stable Wedding Reception
Reviewed on

4/07/2014
Alyssa K
We had our wedding reception at the Pearl Brewery in March of 2014. Overall, we loved the venue and the location. The stable is a beautiful historical room where every detail has some type of historic meaning. It kept our guests intrigued as they took in the beauty of the... Read More facility, especially for out of state guests. The Pearl has a lot of very strict rules that you must follow which can be annoying. But with some out of the box thinking you can really make it your own. It is a bit cumbersome to have to get all of your printed materials approved by them but they turned around approval within hours in some cases. The staff we worked with was great until the day of the event. A new lady stepped in to help and she tried to make up new rules and change things on us. We argued with her enough to finally get what had been agreed to in the pre-planning meetings. You must use the vendors that are on their approved list, but we found most of them are very good. We went with Page Barteau for the carter and they were great. They only have one AV vendor and they are incredibly expensive for simple things. Our DJ package came with up-lighting but the AV vendor has sole rights so we didn't get to have up-lighting because they wanted $800 for a couple lights.
---
Such an AMAZING venue
Reviewed on

9/29/2013
Sarah M
I recently got married and had my reception at the Pearl Stables. I did not even look at other venues, it was perfect. The architecture and inside of the stable is beyond beautiful so we didn't feel the need to decorate that much. We kept the natural lighting, which paired... Read More wonderfully with the navy and gold theme of the wedding and the glittery candlelight on the tables. We worked with James Pope, who was incredibly accommodating, helpful and fun. It can be expensive since you must chose from their caterers and extra fees go to them. Also, while this didn't apply too much to us, you can't put anything on the walls. I don't think you need to but it does limit decorating. I would absolutely recommend doing any event at the Pearl. It was everything we wanted and more!
---
Beautiful but Expensive
Reviewed on

9/12/2013
The Pearl Stable was absolutely my dream venue for my wedding reception. I love the history and the location of the building. Be prepared to pay extra for everything- lighting, caterer fee, access to video, etc.
---
The Perfect Venue
Reviewed on

7/28/2013
Shelby S
Pearl Stable was the perfect venue for our wedding. Our wedding was an out of town wedding for nearly all of our guests and it was such a fun place for everyone to see! The history behind Pearl is why we picked it and the staff was amazing! James was our point of contact with... Read More Pearl and he was there every step of the way to answer questions, help out in any way, and offer suggestions! Our guests still RAVE about it's beauty, ambiance and character.
---
Beautiful Setting!
Reviewed on

7/13/2013
Chelsea M
We used Pearl Stable for a setting of 25 tables and one head table of 16. The atmosphere was perfect for our wedding and we bought tree images for the walls from them to go with our theme. Thank you so much Pearl Stable.
---
Great venue and staff
Reviewed on

5/05/2013
Abby S
Lots of space, has built in bars which I thought made it look really nice and rental included tables and chairs. LOVED the venue and he staff that you work with is great as well. Only downfall is you cannot use sparklers for your exit due to the risk of damage.
---
Beautiful, historical, great for large events!
Reviewed on

2/19/2013
Diana C
The Pearl Stable was a dream come true for us on our wedding day. The staff is very helpful every step of the way, from the booking to the end of the night. There is so much beauty and history in the building and its size helps accommodate large parties very well.
---
Historic Place
Reviewed on

11/14/2012
Maggie C
The Pearl Stable was the perfect reception hall for me and my guest. It has history, enough space for 500 people, high ceilings, huge dance floor, grand stair case for an entrance, and is extremely picturesque day or night. I had to take away a star for the last minute... Read More change they made on me. The Pearl hired their own audio and visual company and you can only use them for visuals (i.e. slideshow, lights on the wall, etc). To rent the venue is quite expensive...to add insult to injury; their audio and visual also costs you an arm and a leg (ex. a slideshow is $700--just to hit play). Other than the audio and visual mishap, the venue itself and the people are GREAT!
---
Beautiful and truely Texan venue
Reviewed on

9/26/2012
tasha b
My husband and I started looking for a wedding venue even before we were engaged. We went to one of the Sunday open houses at the Pearl and we fell in love with the place instantly. The host during the open house was extremely helpful in answering our millions of questions... Read More and even offered some suggestions. Closer to the wedding, we worked with James Pope, and he was very nice and professional. He also attended our walk-through with us which provided me with peace of mind. Thanks to all the staff at the Pearl who made our wedding planning easy and made our wedding day a hit! Thanks!
---
Beautiful Venue & Awesome Staff
Reviewed on

5/08/2012
Cassie G
Thanks to the Pearl, I truly had the fairy tale wedding I always wanted. All the out of town guests were so impressed with this unique venue. It is perfectly situated next to downtown so all my guests stayed on the Riverwalk and we had shuttles at very little cost transport... Read More everyone. There really is no place like this in San Antonio. Also, my husband's grandmother lost a very valuable diamond earring, and the staff found it and returned it the next week! I expected nothing less from them, but still, it is a small example of the excellent service you will receive from everyone at the Pearl.
---
Beauty and History
Reviewed on

11/01/2011
Kristen W
This venue is the perfect blend of beauty and elegance with histroy and beer drinking fun! The architecture is absolutely amazing inside, you can fit all of your guests into one room, they have the perfect stage, there is an amazing balcony to walk down for your entrance, plus... Read More an upstairs that looks over the entire room. They work with you on the set up of the room, and help organize the vendors, they are wonderful. The only slight down side is that you do have to get vendors for EVERYTHING. Right down to the napkins, and plates! Some people like that felxibility but it is just expensive to rent the pearl and doesn't come with anything other than the building, tables and some chairs. All in all, I LOVE LOVE LOVED having my wedding there! The pictures are amazing!
---
Gorgeous
Reviewed on

6/02/2011
Holly H
The venue is wonderful, watch out though because they charge you an additional percent from your caterer's costs.
---
Expensive Beauty
Reviewed on

9/14/2010
Vanessa B
I love the charm and ambiance of this facility. I just had my wedding here and it looked fabulous and easily held my 300 guests. Only disapponitments were all the extra fees, and some difficulty getting my calls returned. Also had a few hiccups with the audio visual set up.
---