Home

Pecan Springs by The Springs Events
About this Vendor
By The Springs Events-Rustic Elegant Venues
Pecan Springs, by The Springs Events, has the elegant, rustic backdrop of your dreams with its beautiful outdoor, ceremony sites nestled against towering Pecan Trees & water feature. Services to help you include 16 hours of rental time, a personal payment plan, & your choice of vendors!
Amenities + Details
Amenities
Handicap Accessible

Liability Insurance

Indoor

Reception Area
For more details about amenities, please message the Venue.
Contact Info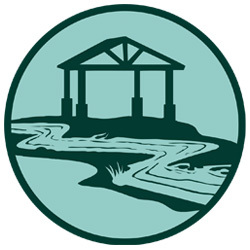 4999 Buller Road, Brookshire, TX
Serving West Houston
Best in the Business
Reviewed on

10/27/2014
Abby D
We received nothing but compliments at our wedding regarding the venue and how beautiful it is. Jessica is incredible and is the best in the business. She is patient, informative, and will help you find a solution to all of your wedding questions. I am so happy we chose Pecan Springs and were able to work with Jessica on our wedding!
---
Perfect and Beautiful Venue!
Reviewed on

10/28/2014
Ingrid C
We recently got married on October 12th and we're happy with our choice! For anyone looking for a gorgeous outdoor ceremony location for their wedding, go with Pecan Springs in Brookshire! I received so many compliments from our guests about how beautiful the venue was, outside and inside. Even though I called Jessica numerous times with random questions, she never made me feel like I was bugging her, instead she welcomed me to call her anytime. The day of our wedding, Jessica was amazing and helped with the little things like telling my bridal party when to walk down the aisle, she was at the venue bright and early and stayed till the very end. She even helped us get the table clothes together and emptying out of vases for our tables. If you want a stress free venue and reliable location for your wedding day, go with Pecan Springs!!!
---
An absolute dream venue!
Reviewed on

7/30/2014
Kat D
I found Pecan Springs online and booked our wedding before I got to view it in person and was blown away when I set foot in it. It is so much more gorgeous than the photos let on. Jessica, the manager of Pecan Springs, is one of the most helpful, nicest, friendliest people that I interacted with in my wedding planning. She has brilliant ideas that made my wedding run super smoothly and was such a reassurance the entire day. My guests raved about the venue the entire night and I am still getting emails complimenting me on our choice of venue. My favorite parts of Pecan Springs are the following: using my own vendors, how naturally gorgeous it is, lots of bathrooms so no lines, plenty of seating for everyone, the projector screen built in, the stunning wood beams, the upstairs rooms that we used for babysitters and kids, and how isolated it is from Houston traffic. If I could plan my wedding again, I would absolutely have it at Pecan Springs and I will definitely be recommending it to every bride that I know!
---
Reviewed on

7/20/2015
Shauna S
Beautiful Venue! I am so happy that my husband and I chose Pecan Springs. This was the one and only venue that we viewed and knew right away it was what we envisioned our wedding to be. (Thank goodness for the internet and TheKnot.com to have the capabilities to view a venue beforehand). All of our guest absolutely loved the venue too and enjoyed the convenience of having ceremony and reception at one location. Jessica was wonderful and helpful in every way. She knows so many vendors, so do not hesitate to ask her opinion or suggestions about any of them. Pecan Springs also allows you to have your wedding look and be as unique as you want it. It may be a little bit more work, but completely worth it in the end!
---
Gorgeous, get what you pay for
Reviewed on

7/09/2015
Jasmin P
The venue is absolutely beautiful! It offers a lovely setting indoor and outdoor for your wedding day. However, there are some things I would be aware of: 1. When we toured (same day we signed our contract), we were told that the staff would set up the tables and chairs at NO EXTRA CHARGE. However, when we inquired about what time they would be set up in order to coordinate with our vendors, we were told it would be an extra charge. We ended up setting up our own tables and chairs. 2. During the same tour, we were told that we could have the venue for a rehearsal as long as nothing else was booked. We got married on a Friday so the venue being free on a Thursday night wasn't an issue. However, as we got closer to the wedding day, we were told that it would be an extra $1,400 to go in on Thursday to do a rehearsal. The week before the wedding, we tried asking for it one more time and were told that we could go in on Thursday to do a rehearsal free of charge. 3. We were told that we could not leave anything in the venue after the rehearsal so that we could have it there first thing in the morning when our friends came in to set up tables and chairs. We asked a few more times just to double check and one day were told that we could leave things there after all. Overall, the venue was gorgeous and everything we wanted. The only problem we had throughout the entire process was that we kept coming across discrepancies between what we were told during our initial tour and the conversations we had when signing our contract and what we were being told during follow-up phone calls and emails. The management team and staff members are flexible, kind and will do what they need to do in order to meet your requests. We were very happy with our choice at the end of it all!
---
Reviewed on

5/13/2015
Brittany M
Jessica Moore, the property manager,is the best in the business. She is on top of everything and answers your questions right away. We started with picking out the venue...boy did we get so much more! She has vendors and contacts for everything. Everyone we chose from her referrals were outstanding. She has an Open House a few times a year to meet vendors. We attended and booked all major vendors that day. Talk about one-stop shopping made easy. Can't say enough about the beauty of the venue. We got more compliments about the feel of the wedding and the beauty of the day. Thank you Jessica a million times over. You made our day sooooo easy.
---
Venue Perfection!
Reviewed on

11/23/2014
Wendy S
My husband and I fell in love with the natural beauty of the place. The manager is amazing! Jessica is very personable and awesome! I loved that we had a plan B if it rained on our outdoor wedding. I loved the dressing areas and how the facility accommodates for décor and catering. We were able to choose our own vendors also which was a huge bonus for us. This is the perfect place to get married and I will happily recommend it to anyone; already have!
---
Gorgeous Venue
Reviewed on

9/23/2014
Steffani H
Pecan Springs is a beautiful venue and I highly recommend it. The venue is beautiful and we had a great background for all of our pictures. The biggest drawback is that the price does not include anything except for the grounds and chairs/tables. However, that being said it is a fantastic value and it is well worth it. Jessica (the manager) is great and is very helpful.
---
Beautiful Venue
Reviewed on

9/19/2014
Rebecca M
The venue was absolutely beautiful and very affordable. The only down was having to find all the vendors yourself.
---
Gorgeous Venue
Reviewed on

4/16/2014
Kelly C
This venue is absolutely gorgeous! We got so many compliments about how beautiful it is. Jessica, the manager, was very accommodating and friendly! It was worth the money for sure. I do wish that the lights would have all been on dimmers because there were issues trying to make the reception a fun party atmosphere when the bartenders couldn't see with the lights down. I also wish that the assistant wouldn't have hovered over the bar area. Overall though it was a wonderful day and terrific venue.
---
I LOVE PECAN SPRINGS AND JESSICA!!!!
Reviewed on

4/01/2014
Ashleigh R
OMG Pecan Springs is just beautiful and not to mention Jessica is AMAZING!!! She helped me from start to finish, and was nothing but nice and always remembered me, which made me feel special. The day before the wedding, she allowed me to set up all the tables and chairs and decorations inside the venue, so the day of the wedding was very relaxed. She was there to help the whole time. The day of the wedding, she kept everything on track and guided the bridal party to where they needed to be. I would highly recommend her and Pecan Springs. Everybody at the wedding, loved this location and thought it was very romantic. I could not have asked for a better wedding and venue. Thank you Jessica, you are truly a blessing!!!
---
My wedding, 03.22.14
Reviewed on

3/27/2014
Heather T
I held my wedding at Pecan Springs on March 22, 2014. When I got engaged Dec 5, 2012, Pecan Springs was the first venue on my list of places to visit. I fell in love with it. While I decided to shop around just to be sure, I knew in my heart this was the place I wanted to get married. After a couple months of looking and shopping around, my (then fiancé) Husband decided PS was the place we wanted to get married. Jessica was AMAZING to work with. She was so helpful and ALWAYS available to answer any questions we had. She was great at recommending vendors (Stephanye Lynn with Stephanye Lynn Events & Chase with Pedigo Photography). I couldn't have asked for a better day or venue to hold the best day of my life. My husband and I want to relive the day over and over! Thanks for making my day PERFECT :)
---
Great Place
Reviewed on

3/19/2014
Ashley W
This place is beautiful, inside and out. Guests kept telling me how beautiful the wedding and the setting was. That is all thanks to this place. Jessica who works there is wonderful too. Always there to listen and give advice if you need it. She gives good advice too! You can tell she is experienced. The place was clean and ready for us. Jessica helped us get down the aisle and then there was always someone from the venue there to make sure everything was going smoothly.
---
Just what I wanted
Reviewed on

2/17/2014
Michelle S
This venue was perfect!!! I had a small wedding of 70 people and even though the venue could have fit close to 250, it was great! Beautiful outside ceremony area and amazing indoor reception area. Very rustic and cute!
---
Best venue
Reviewed on

10/07/2013
Suzette H
This venue is spectacular ! It is gorgeous any time of year! Jessica was great !
---
Perfect Country Wedding
Reviewed on

9/18/2013
Sarah
My husband and I loved the simple yet beautiful look of Pecan Springs the moment we saw it. Even though they are a new addition in the Springs Events family, everything went very smoothly throughout the planning process and all my concerns/questions were taken care of promptly. It gave us enough room to accommodate our 350 guests, without forcing anyone to sit outside in the July heat, while still maintaining the atmosphere we were hoping for. Pecan Springs is truly a perfect haven outside of the bustle of Houston and gave us some GORGEOUS photo opportunities as well. There may be a few things about our wedding that we wish we could have done differently, but Pecan Springs is not one of them!
---
Pecan Springs
Reviewed on

9/18/2013
Delesa
Pecan Springs is such a gorgeous place to have a wedding. I could not have been more pleased with the venue. The exterior and interior is simply immaculate. If you love the great outdoors then you'll enjoy an outdoor ceremony here. The management is very helpful as well. Jessica, the manager, was able to answer any of my questions in a timely fashion. I would recommend Pecan Springs to every bride I know!
---
LOVED the venue - but ...
Reviewed on

8/08/2013
Jordan J
Pecan Springs was absolutely beautiful for our wedding day. I only have one big complaint - the day of the wedding they gave tours all morning/afternoon the day of our wedding. This alone wouldn't have been so bad, but there was one time in particular that the manager and prospective client just walked in to the bridal dressing room without knocking. Being that it is a dressing room I just would have expected a little more courtesy. Other than this we were absolutely pleased with this venue. (Definitely had the rustic - but not too rustic feel that we were going for)
---
Pecan Springs
Reviewed on

6/23/2013
Lyndsay M
I loved the location and how there really isnt anything around. It had the rustic look that I wanted and the staff is very friendly and helpful.
---
Amazing
Reviewed on

6/21/2013
Ian M
This was a fairly new location and we loved it.
---
Great wedding location!
Reviewed on

5/24/2013
Naomi N
Pecan Springs is a gorgeous site for an outdoor wedding.
---
GREAT VENUE
Reviewed on

5/21/2013
Tricia K
Being the control freak that I am, this place was great for me. I got to use whomever I wanted and do whatever I wanted! The venue is ABSOLUTELY BEAUTIFUL and Jessica was an AMAZING help! You get the place the day before (if not booked) to set up and then you get the Venue from 8am to midnight the day of! Great price for the value!
---
Send Message