Home

Perfectly Made Weddings, LLC
About this Vendor
Stress-Free and Relaxed, All The Way
Our mission is to create exclusive and unforgettable wedding events for couples in the Orange County, Los Angeles, and San Diego, CA area through unique, creative and professional planning. Dreaming of having your wedding in sunny Southern California? Dream no more! We can help you plan your wedding from wherever you are located. Our professional team, including our lead wedding planner, who has lived in Southern California for the past three decades, can show you the hidden treasures that Southern California has to offer to make your wedding day unique and memorable. We will bring creativity, dedication, and quality in planning a wedding reflecting the couple's ideas. Perfectly Made Weddings, LLC will always give couples a chance to be part of wedding planning without all stress.
Details
Engagement Party, Getting Engaged, After Party, Bridal Luncheon, Bridal Shower, Rehearsal Dinner, Welcome Party, Rehearsals + Parties, Ceremony, Cocktail Hour, Day After Brunch, Reception, Rehearsal
A la Carte Wedding Planning, Day-Of Coordination, Full Service Wedding Planning
Contact Info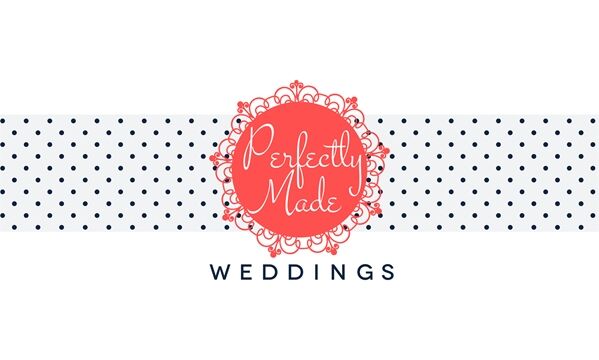 Reviewed on

8/02/2017
Candace J
We hired Niloufar of Perfectly Made Weddings for day-of services for our wedding on 6/24/17. We initially did not want a planner, but our venue required it. Well, in the end, both my husband and I agreed that this was our BEST decision made! Niloufar went above and beyond to... Read More make sure we had a solid vendor team, helped keep me on track with time lines, and was super organized the day of the wedding. I new I could trust her to execute our vision, and she nailed it! To boot, she has a super friendly and cool demeanor, with a positive attitude, which makes you feel immediately comforted and excited. We had her only for day-of technically, though it felt like she did way more, so I can imagine how amazing full-service planning would be. Seriously, I would recommend to anyone!!
---
Reviewed on

5/31/2017
daniela l
I could not imagine planning our wedding without Niloufar. She is really just a call, text or an email away. she made sure I was on track and doing what I need to be doing during that time frame. She is very professional and very knowledgeable at what she does best, weddings 😊
---
Reviewed on

9/19/2016
Asia Z
We hired Perfectly Made Weddings for day of coordinator services of our Auguts 27, 2016 wedding. My husband and I live on the East Coast, so we knew we would definitely need someone to help us the day of. Niloufar went above and beyond making sure everything was set up... Read More perfectly. We had already hired 80% of our vendors prior to hiring Niloufar but were concerned about day of execution and making sure all vendors knew what was going on. The last thing I wanted was to carry my phone around with me the day of our special day. In came Niloufar... she was in constant contact with us and the vendors making sure everyone was on top of everything and had all the correct information about the day. She even recommended a few vendors that I was struggling with, the florist she recommended was beyond AMAZING!! It felt good going into the day knowing that everything would be taken care of and it was! Everyone commented on how smoothly the day went. I would 100% recommend Perfectly Made Weddings to any future bride getting married in Southern California!
---
Reviewed on

10/21/2017
Sarah K
We want to give Niloufar a big virtual hug and say thank you for helping us with the Tangled photoshoot with Jenna from White Rabbit Photo Boutique. This was beyond our wildest dreams, and her positivity and creativity helped make the photoshoot better than I could imagine. She... Read More is talented, has such a positivity about herself, and possesses the best qualities of what a wedding planner should have! Very thankful for all the hard work and preparation for the photoshoot, and documenting it throughout the day! She's amazing. I would definitely refer her to anyone planning a wedding, especially in SoCal! Photoshoot: https://www.popsugar.com/love/Tangled-Engagement-Shoot-43862565?utm_campaign=mobile_share&utm_medium=facebook&utm_source=popsugar
---
Reviewed on

10/16/2017
Danielle B
Niloufar was amazing to work with. She helped my husband and I plan our wedding in just six months. Throughout the planning process, Niloufar and I communicated regularly via email and she was friendly, detail-oriented, flexible and professional. She also went with us to some of... Read More our vendor meetings, which was a huge help. The wedding day went beautifully in large part to her and her team!
---
Reviewed on

1/10/2017
Kira T
Perfectly Made Weddings provided the extra touch I didn't know I needed, but am so glad we had. Niloufar and her team came on board to help the month before the wedding and the day of. I was planning a wedding from out-of-state, and Niloufar gave me the peace of mind I needed to... Read More tie up any loose ends before our wedding day. She was incredibly organized and thought everything through – including adding the perfect linens. She stayed in contact the entire time and made sure we were on the same page. She and her team stayed until the end of the evening and helped pack up everything – I didn't have to give it a second thought. I felt confident we were in good hands, which allowed us both to sit back and soak everything in on our wedding day. Having a good wedding coordinator is key to being able to enjoy your wedding day and limit the stress leading up to the wedding. Thank you!
---
Reviewed on

12/26/2016
Andrea C
Oh wow... What can I say about Niloufar that hasn't been said? Niloufar is amazing, so I'll just start with the things that meant the most to me. Communication- Niloufar was incredibly accessible during the entirety of our wedding planning. We worked with her for around a... Read More year (ish?) leading up to the wedding and she was amazing at getting back to us quickly. She gave us a heads up if there were any occasions when she would have slower response times as well which was great. Communication is so key with event planning and Niloufar was always on point and so easy to work with. Organization- I'm a big sucker for spreadsheets and checklists- thankfully so is Niloufar. She has templates and knows how to use office systems which put my anal retentive mind at ease. We worked out of a shared google drive so she, my husband and myself had access to everything and were notified of any changes. It made everything super easy (again, fantastic communication). Efficiency- So if we didn't have Niloufar, we probably would have eloped. My husband and I had a very DIY wedding so everything was pretty much on us to put together- and by that I mean us and Niloufar leading us to success. She was so detail oriented and has the perfect mind for making things happen. Leading up I was so at ease knowing she was leading the troops and day of I was able to relax and enjoy my wedding. She got along with literally everyone that she met- I had both guests and vendors talking about what a sweetheart she is (spoiler alert- she's a sweetheart). Now I love my husband and my wedding so I do not plan on doing this again, but I would absolutely encourage anyone planning a wedding to connect with Niloufar. She's the best and I love her. If you want to enjoy your wedding, trust her and let her make your perfect wedding come to life.
---
Reviewed on

10/23/2016
Niloufar was amazing!!! She was calm, detailed, organized and helped soo much. I honestly couldn't have done it without her. Her assistant Lena was also so sweet. I would recommend Niloufar to everyone I know. LOVE HER!!
---
Reviewed on

9/20/2016
Jay S
Literally Amazing. Niloufar made our wedding everything we had ever dreamed of and most important, made it all happen stress free on our end. She is incredibly detailed orientated and insanely responsive to e-mails. There is no way our wedding would have turned out the way it... Read More did without her. From choosing your invitations to selecting your venue, Niloufar will be there helping you make even the smallest of decisions. She even showed up to my brides first wedding dress appointment to meet her and her family—you aren't going to find anyone as amazing as Niloufar. On the wedding day Niloufar also did an insanely amazing job. She shows up with her team of people, I'm still now sure if there were 2 or 20 of them, and makes everything seamless. I'm sure I didn't see 99% of the things she did that day, but whenever she came up to us she was perfectly calm and reassuring. She made sure we were always where we needed to be, brought us out a plate of appetizers (and drinks!) during post-ceremony photos, and somehow was always there when we had a question or concern during the wedding. She's crazy—the second we needed something I would turn around and she would magically appear and then handle the request with a smile on her face. You NEED Niloufar. She is way too affordable. I am one of those people that likes to do a lot of research before making a decision (as you should, this is a big one), and most of the places I spoke to were at least double Niloufar's price and did half the work. And, what you pay Niloufar you will save in dealing with vendors and time. You are essentially getting a free ridiculously amazing wedding planner by the time your wedding is over. Even after the wedding we are still getting phone calls talking about how incredible our wedding planner was. You are going to have to make a lot of decisions in planning for your big day and this is the easiest one out of all of them. Hire Niloufar as your wedding planner.
---
Reviewed on

9/20/2016
Arash S
We were delighted to have Niloufar as our wedding coordinator! From the beginning, Niloufar was accessible and would answer any questions or concerns we had. She also provided helpful ideas or suggestions to make our ceremony more special. We truly appreciate all her efforts in... Read More helping us find the perfect venue (DP Yacht Club) for our small wedding ceremony. On the day of our wedding, Niloufar arrived early to help set up the venue and made sure the ceremony program stayed on schedule. Our wedding day turned out to more beautiful than we ever imagined. Besides being friendly, reliable, organized, and detail-oriented, her professionalism and expertise make her a wonderful wedding coordinator! We definitely recommend Niloufar and Perfectly Made Weddings!
---
Reviewed on

8/12/2016
nikka k
We are so thrilled we chose Niloufar to coordinate our wedding! She was there for us throughout the entire planning process. She responded to emails and texts promptly, and was always emailing us to check in and see how we were doing! I'm a full time medical student and would... Read More often over look small details and things that needed to be taken care, so having Niloufar there to keep me on check was so crucial! She kept all of the smallest details in mind and gave us so many great ideas! Our wedding was the best day of our lives and guests are still telling us that it was the most beautiful, relaxing, and well flowing wedding they have ever been to! My wedding day was less stressful for me than times I have been a wedding guest, and I am so thankful for that. We couldn't be more pleased!
---
Reviewed on

8/04/2016
Alicia G
Hiring Niloufar was the best decision my husband and I made for our wedding! She paid attention to all the little details which made our day absolutely perfect! Both my husband and I get compliments all the time about how the wedding flowed nicely throughout the entire night for... Read More the guests. I can recommend Niloufar without any hesitation.
---
Reviewed on

4/11/2016
Niloufar did an amazing job! She made sure that I wasn't freaking out about anything and had everything setup perfectly the way i wanted. Couldn't ask for anything else! I love her to pieces!
---
Reviewed on

3/28/2016
Ryan B
As we started to plan our wedding, we knew there'd be a lot of decisions we'd have to make. Choosing Niloufar Gibson at Perfectly Made Weddings as our wedding coordinator was the best and easiest decision we made! At our very first meeting, Niloufar was there early and already... Read More set up when we got there. She asked us all the right questions and was able to answer all of our questions. In addition to being very knowledgeable, she was fun to talk to and was genuinely excited for us. Throughout the process, Niloufar made sure we were on track with everything and helped us book vendors and gathered all the contracts so we wouldn't have to worry about anything. We knew we could go to her with any question that came up too--whether it was to help choose which colors to use for the linens or to make sure the contracts didn't have anything missing. Communication was not an issue at all as she got back to us in a timely manner and was available to us via email, text, phone call and even to meet in person! She was also very organized and remembered all the details about our wedding. While most brides stress about planning a wedding, I completely enjoyed the planning process because I had Niloufar by my side. As the wedding day got closer, she made sure everything was finalized so we were extremely confident that we weren't missing a thing. And on the day of the wedding, Niloufar handled everything perfectly. She calmed my nerves before the ceremony and kept everything on schedule. Our ceremony took place at our church and the reception followed at a separate venue but Niloufar did a wonderful job of coordinating it all. If there was any issue, we never even knew about it because everything turned out perfectly. Not once did we have to worry about things like moving the gifts to the car, storing our items like pictures, guest book, etc. because Niloufar was on top of it all. Thank you so much Niloufar for curating a perfectly made wedding for us! We couldn't have done it without you!
---
Reviewed on

3/15/2016
crystal d
Our wedding coordinator was excellent. She was punctual and professional. She kept me well informed, which allowed me to enjoy my big day with less stress. Even though we were scheduled for an outside wedding....it rained, she transitioned everything to inside and nobody even... Read More noticed there was changes. With her organization of everything it allowed me to be a bit calmer on my big day and just focus on me and my future husband. That is priceless.
---
Reviewed on

3/09/2016
We hired Perfectly Made Weddings, for our destination wedding in Laguna Beach. Via Chicago. From start to finish, Niloufar was amazing. Whether it was email or phone call, always there with a quick response. She literally removed all the stress that wedding planning can have... Read More for us. Being able to feel at ease during an otherwise stressful planning process is worth every penny! She even did site visits for us, so that we didn't have to fly out to do, before the wedding! Niloufar is incredibly organized, professional, and most of all- a wonderful person. thank you so much.
---
Reviewed on

3/08/2016
It was an absolute pleasure working with Niloufar for our wedding, which was held on June 27, 2015, at the Aliso Viejo Country Club. I found Niloufar from Perfectly Made Weddings via Yelp and it was a shot in the dark; I was just searching for wedding coordinators or planners... Read More near me. My initial email to inquire more about Nilo's services turned into a phone call. She was extremely professional and listened to my needs (I said I was looking for more of a coordinator to aid my efforts than a full-service wedding planner) as well as asked the right questions. She was such a pleasure to talk with and I could tell that she would be a great wedding coordinator with her experience and expertise; it was also a plus that she was local to my area! Along the entire way (Nilo was with us a little over a year until our wedding), she was amazing. First of all, she's extremely organized and pays attention to the little details of her couples. She's also a great communicator, always staying in touch at the right times to follow-up on ideas, action items, align plans with vendors, etc. She also helps to put wishes into actions; especially closer to the wedding date, it's hard for couples to stay on top of the tiny details, but Nilo was always right there and one step ahead. The day of our wedding went so smoothly in large part to Nilo. She executed every part of our wedding seamlessly and with professionalism. From start to finish, she was on her feet, ensuring that everything was perfect for us. Thank you, Nilo!!
---
Reviewed on

3/03/2016
ashley b
Niloufar was incredible!! My husband and I were engaged for 14 months and she was with us for the whole ride! She responded to our questions quickly and is very detailed! With out her, we would have missed so many things. She made the day flow easily and she has a wonderful... Read More personality. Everyone loved her! She puts her whole heart into your event and makes you feel so special! We cannot thank her enough for everything she did! Having Niloufar as our ceremony coordinator helped relieve so much stress leading up to the big day. HIGHLY RECOMMEND this beautiful person and her team!
---
Meet The Owner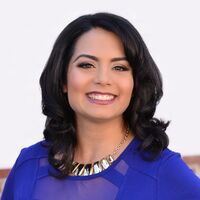 Niloufar Gibson
Niloufar Gibson has been a full- time wedding and event coordinator for over 8 years. She is a certified Professional Bridal Consultant by the Association of Bridal Consultants. Niloufar brings exceptional creativity, passion, integrity, organization skills, and patience when creating and planning events. She offers her expertise in many types of venues, vendors, and styles of weddings. Niloufar's personal connection and calm demeanor always leaves her couples feeling stress-free and relaxed.