Home

Photo Booth Plus, by Snapfuze
About this Vendor
The Wedding They'll Never Forget
Your guests will always remember the time they shared in the photo booth at your wedding and renting one can be more affordable than you may think. With our social sharing gallery, guests can even post pictures immediately to Facebook, Twitter, Email & Pinterest right from your reception.
Details
Online Proofing, Digital Files, Photo, On-Site Printing, Photo Props, Photo Booths, Social Media Sharing, Photo + Video
Contact Info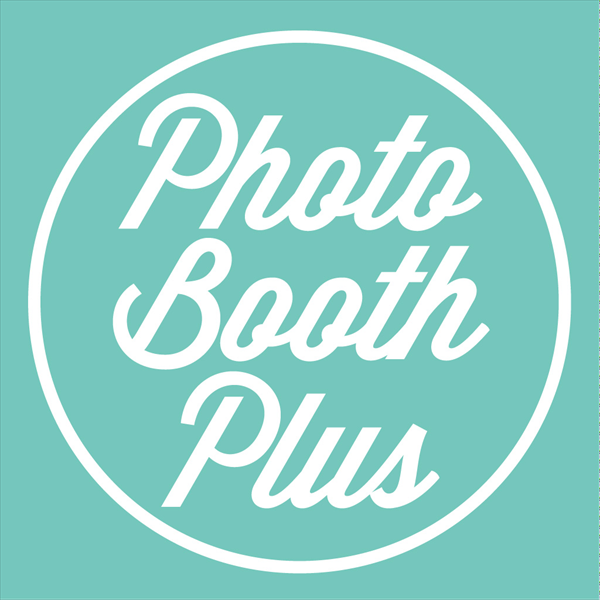 122 S. Main St., Ann Arbor, MI
Serving Ann Arbor Livonia Birmingham Bloomfield Novi Troy Royal Oak Detroit Southfield Lansing Flint Grand Rapids Jackson Kalamazoo
Amazing photobooth company!
Reviewed on

6/29/2015
Lori H
Photo Booth Plus was awesome to work with. They were responsive to my questions before and after signing a contract. They designed the PERFECT logo to use on the photo strips. Chris made as many edits to the logo as we wanted. At Chris's suggestion, we used the open air photobooth and I would definitely recommend it!! It got my guests excited to take pictures. Anna, the attendant, was perfect! She kept my guests pumped up and kept everything moving. She did a great job. My guests were extremely pleased with the quality of the pictures. I love my guestbook and the copies of all the pictures I took. I'll be able to look back decades from now and see all my guests having fun!
---
Snapfuze does an awesome job
Reviewed on

1/22/2013
Sarah H
We hired Snapfuze (DJ Graffiti) for our wedding, and he did a wonderful job. He played a great mix of music from the 1960s to modern times during our dinner, and then played great party music during the dancing part of our reception. He knew how to get he crowd going, played our requests, and was very professional. He took the time to make sure our musical preferences were adhered to. He even recorded the audio portion of our ceremony, which came as a wonderful surprise. We would hire him again in an instant, if we had another function. We highly recommend him.
---
DJ Graffiti - Fun and Flexible!!
Reviewed on

11/04/2012
Kate V
We had Snapfuze DJ for our August 4th wedding at MillCreek Barn in Watervliet, MI at the recommendation of our wedding planner, Mandi Buckland. She was so right on in recommending Martin for our big day. He helped to provide speakers and microphones for the venue for both our ceremony and reception - which was great because the venue didn't supply these. He also worked with us to create a personalized playlist with some of our favorite songs. The day was sweltering and he didn't miss a "beat." Just as the dancing started at our reception a strong storm came through and took out the power. Unfortunately, we were forced to leave our beautiful venue because the power wasn't coming back on :(. When some of our friends and family approached DJ Graffiti (behind our backs) and asked him if he would be willing to come back to our hotel conference center he didn't bat an eye. He packed up his equipment and moved it 35 minutes away and the party started again. It was amazing and special. We couldn't have asked for a DJ who tailored the day for us and was more flexible than DJ Graffiti. Just incredible! THANKS! Kate and Todd
---
Best Photo Booth!
Reviewed on

7/03/2015
Brooke U
Photo Booth Plus exceeded my expectations. This was one of the best decisions I made for my wedding. My guests had so much fun taking pictures all night, and were raving about it! The pictures were extremely high quality, and the logo at the bottom that they designed for us was great! They were also very reasonably priced, and everything was included (no hidden fees for the addition of a guest book or anything, like some other companies). I love the guest book that they put together for us at the end of the night with everybody's pictures--I keep looking through it. I had also looked into some bigger Photo Booth companies, but they were MUCH more expensive than Photo Booth Plus, and I can't imagine they would have been as good. I highly recommend PBP!
---
Amazing - Thank you!
Reviewed on

6/25/2015
My daughter Erin got married in June 2015 and her and her new husband, Matt wanted a photo booth. We used photobooth plus and we all were happy. Erin was able to get the logo and props she wanted. They made a beautiful scrapbook for her. I handled the payment and it was quick and convenient. Everyone at the reception loved having the booth and getting a photo to take home. A+
---
Photobooth - Snapfuze
Reviewed on

3/25/2015
Lisa H
Very pleased that my wife and I decided to use a Photobooth at our wedding. We had a blast looking through the photo album the next day and I realize that it will be the perfect way to remember each of our guests down the road and a snapshot of parts of the wedding that we were not able to witness ourselves. The guests loved it and there were long lines to use it the whole night! A few items on Snapfuze: 1. Booking and preparation for the wedding were very easy and customer friendly. 2. The staff was very accommodative and patient as I was not the most responsive customer on setting up some of the pre-wedding details (logo, colors, etc.) 3. I love that we get a pbysical photo album in addition to a flash drive and the option to set up a portal for our guests to view online. We also misplaced our flash drive and Snapfuze was happy to send us another one in the mail. 4. Lastly, Chris, who was the representative from the company at our wedding, was very friendly and did a great job coordinating with us at appropriate times and making sure set-up was not a distraction to us when we had other things going on. With everything going on at the same time, it's nice to know that they are very capable. I would happily recommend both getting a photo booth and this company for future weddings.
---
Great for my daughter's wedding
Reviewed on

10/28/2014
I booked a booth through photoboothplus for my daughter's wedding in September. They set up before guests arrived, provided entertainment for the night, and gave out as many pictures as people asked for. Though my husband wanted to use a cheaper company, I'm glad we didn't. It's worth having unlimited pictures for everyone. We got a flash drive with all the pictures and a scrapbook with all the pictures and messages from my daughter's guests. The person working the booth (chris?) was amazing with all the guests. He even had the wedding party wear props when they entered the hall! We loved that people couold get the pictures emailed immediately. Would recommend to any friend.
---
Great Quality
Reviewed on

10/28/2014
Spend the few extra dollars to use a company like Photo Booth Plus. Great prints!
---
A fantastic talent and great customer service
Reviewed on

2/03/2014
Elizabeth U
We hired Snapfuze to DJ our wedding. Snapfuze's price point was higher than other DJs we were considering, but it was clear during our initial conversations with Andy about style and vision that these guys were much much better than a typical wedding DJ outfit. Snapfuze is a small company run by two professional DJs that started their own business. These guys are playing in some of the top clubs and venues around SE Michigan and also perform at weddings. They're definitely the exact opposite of a "DJ in a box". Andy worked with us to not only DJ the reception, but also play the ceremony music and our after party. So that is three different places he set up and took down equipment during the night and neither our guests or us ever noticed a transition. On top of that, there was no extra charge for adding a location. Their price was a flat fee and we had them for X amount of hours. The customer service and communication from beginning to end was exceptional. On top of that, the music was fantastic. Andy did a terrific job of listening to us and selecting a playlist that transformed as the night got later, the crowd demographics changed, and the party got a bit more crazy. Music was super important to us and these guys delivered without batting an eye. We couldn't have been happier and couldn't recommend them more strongly.
---
Best Photo Booth and DJ COMBINED
Reviewed on

11/25/2013
Emily V
I could not tell you how many family members and friends could not stop complimenting me about you and the wonderful music selection especially the dancing part of the evening! Chad and I were both very happy with how the photo booth turned out and we got some great pictures!! Everyone loved the idea of the photos being emailed to them as well. :) You did an excellent job with master of ceremonies and keeping the flow for the evening! They say that when it rains on your wedding day it is a sign of good luck, we tried not to make it be a damper on our day, the good Lord had it rain on that day for a reason. Martin, some of the most memorable moments wouldn't have happened without your help. I was very touched by my sisters speech, that couldn't have happened without your help, that was so special for Chad and I. Also, Chad and I enjoyed just having us and my sister/brother there in the end, it was pretty cool even if people left early we were still dancing! Thank you for playing, I believe all or almost all of the songs that I requested for ceremony, "mock tail", dinner, and reception. You were exactly what I was looking for in a DJ and more, very professional, easy to work with, prompt, and most importantly your love for entertaining shines through. Thank you for making our special day that much more beautiful. May God shine on you and all you do. I will definitely be promoting Snapfuze!! I know you will be successful with all that you do because you have the motivation, and passion! THANK YOU SOOOO MUCH!!
---
Martin was AMAZING!
Reviewed on

10/15/2013
Casie S
Having a great DJ was something that was very important to my husband and I. I've seen it lots of times at weddings- a DJ can make or break the party. I swear I called and talked to 10 different DJ's in the Ann Arbor area. I knew right away after talking with Martin that he was the DJ for us. He was extremely professional and if there was something we wanted him to do, say or play he was completely up for it. Our wedding night was fantastic and Martin was a pleasure to work with from start to finish. He was well organized and the music was outstanding. Our dance floor was packed all night and we got so many compliments on our DJ. I would ABSOLUTELY recommend Martin and Snapfuse to anyone! And the photo booth was a blast too!! :)
---
Guests loved it!
Reviewed on

10/08/2013
Valerie K
I didn't spend much time in the photobooth, but our guests loved it, and the signed guest book that they create out of the photo strips is really great. The attendant was friendly and on-time, and I have no complaints.
---
AWESOME. FANTASTIC. LIKE NONE OTHER!!!
Reviewed on

10/01/2013
The Snapfuze Team provided DJ serivces and a photobooth for our wedding in Detroit on 9/21, and they were ABSOLUTELY AWESOME. Everyone had a great time, danced ALL night (and we mean until the VERY end) because the music was so fantastic. The photobooth was fantastic as well -it was an "open-air" kind (so no one had to be squished into a tiny cramped space) and the props were hilarious. Our guests went back multiple times to take photos, and are STILL raving about it! We would do our wedding ALL OVER again just so that we could use Snapfuze...they are definitely the BEST.
---
Ceremony and reception DJ and photo booth
Reviewed on

9/24/2013
Katy R
I am so glad I had Martin on my team! He was ALWAYS very professional and quick to respond to emails throughout my planning process which helped immensely! He DJ'd my reception and ceremony and was a huge help tracking down various versions of songs to play for my ceremony. The reception music was amazing and everyone commented on how great he was! We used the photo booth also and it was a huge hit with everyone- I'm so glad we did it! Martin designed a personalized footer to our photo strips that matched our invites too. Snapfuze had a staff member that specifically helped run the booth and direct guests. There was never a long line of people for the booth as she was super helpful and efficient. At the end of the night she gave us our photo guest book and had printed the cutest picture of the two of us for the cover of the book. We loved looking at all the pics on the way to our honeymoon :) Overall it was a great experience from start to finish and I would recommend their services WHOLE HEARTEDLY!
---
DJ Graffiti - aka Martin Smith
Reviewed on

9/17/2013
Martin Smith is a true professional and master at his craft...if you want the BEST DJ at your wedding / private party / corporate event... you will call Martin and hope that he is available on your big day. this guy is the real deal. he is more concerned about catering his style to fit yours; above anything else. he is professional, articulate, educated & a true connosiseur of all genres of music. this guy has more talent then most DJ's can dream of...hands down. the best part is.. he is incredibly humble about his skills. We hired Martin Smith to DJ at our Detroit wedding and we could not be more pleased about our decision. 5 star service. impeccable experience.
---
Awesome DJ and Photobooth!
Reviewed on

8/19/2013
Erin G
Snapfuze was a great company to work with. We made the decision to work with one of their DJs, Andy Yim, or DJ C4, less than a month before the wedding. Andy was awesome. He got in touch with us to find out exactly what we needed and how we wanted the night to go. The night of the rehearsal Andy met with us to figure out exactly what equipment would be needed for the venue and stayed to help us plan the events of the night. The day of the wedding the Snapfuze people showed up nice and early and set up the ceremony equipment, speakers and photo booth we had rented from them. Andy did a great job the entire night. He was professional and polite, very friendly with all of our guests, and helped keep us on our timeline for the evening. The reception was amazing, mainly thanks to Andy. The dance floor was PACKED all night. Everybody loved the music. We got compliments from grandparents, teenagers, and everyone in between. When he played the last song and nobody left the dance floor he played for about another 20 minutes, happily keeping the party going. On top of all that he was a super nice guy and we got along with him really well. The photo booth was also awesome. Snapfuze provided a prop box and people took all kinds of pictures, mostly hilarious. Everyone got a copy for themselves and a copy for our guest book. People loved it. The photo booth operator, Ben, was also a really nice guy. He was helpful and polite and got along well with our guests. I would recommend this company to everyone.
---
Could not have been happier
Reviewed on

8/11/2013
Snapfuze provided an amazing experience for all involved! My sister's wedding could not have gone any better thanks to the professionalism in preparation and planning, the attention to detail for the ceremony and dinner, and the energy they brought to the reception. Andy (DJ C4) even came to the rehearsal to make sure everything would run smoothly on the big day. Everyone has repeatedly told us they had a great time and how much they loved the photo booth as well. Any future events I have requiring a DJ will include DJ C4!!!!! Highly recommended!
---
Snapfuze made our wedding a party!
Reviewed on

7/10/2013
Monica T
Great company to work with! Very dependable with a great reputation and answered any questions we had right away. The dance floor was packed all night and we received countless compliments on the music from guests. We were able to create a playlist of what songs we wanted them to play but loved how the DJ ZU mixed in other great songs that complimented our list. Thank you for making our wedding one we'll remember forever!!!
---
DJ services
Reviewed on

6/18/2013
Julie H
Andy lead an awesome dance party at my wedding which is exactly what I had requested. All night long people approached me telling me how great they thought he was! He was wonderful about responding promptly to my emails leading up to the big day. We had our reception at the University of Michigan Museum of Art which has strict sound decibel requirements and Andy was very professional about running all his plans by the museum staff. My husband and I ended up doing an slow waltz for our first dance and Andy was able to suggest appropriate songs for us and slow it down enough so it was manageable. I would highly recommend Snapfuze to anyone getting married in the Ann Arbor area.
---
Snapfuze DJ & Photobooth
Reviewed on

5/09/2013
C R
Working with Martin at Snapfuze was a very enjoyable and rewarding experience. When we were shopping around for DJs, he was the only person who really spent time getting to know us in a face-to-face meeting. It was clear that he was really into the music and wanted to plan a fun time for our guests and a memorable reception. After we chose Snapfuze, he was a pleasure to work with. We decided to go with their combined DJ & photobooth package. Our only critique is that the price was a bit high (but still comparable to competitors). The photobooth worked out perfectly: they bring the entire setup, including props and an assistant who helps guests paste their pictures into a scrapbook for you. We were planning our wedding from across the country, and he was always available by email or Skype to discuss details of our reception. He is very detail-oriented and was very helpful at guiding us in the planning process of our reception. At the actual event, everything ran seamlessly and everyone had a great time. He did a great job incorporating our music tastes (including Bollywood) into his selections, as well as choosing fun songs to dance to. He was also helpful in advising us on our reception layout, and in general was very friendly and professional. Even though we originally hadn't planned to spend so much on our DJ, in hindsight we are glad that we went with Snapfuze because we know we would not have gotten this much individual attention from other vendors. We highly recommend Snapfuze!
---
Martin and Snapfuze are awesome
Reviewed on

5/05/2013
Jennifer S
We recently used Snapfuze to provide the DJ for our wedding. I had done a good amount of research and chose Martin (DJ Graffiti) to be our DJ based on the great reviews of both him personally and his company. My mom and I planned the wedding together and we had some significant debate regarding whether to go with a band or a DJ. I can say now with 100% certainty that going with a DJ was the best choice. Martin's set-up took up much less space than a band, which was great because our dance floor was PACKED the whole night. If there was ever a moment that a song was less than popular and sent some people back to their seats, Martin followed it up immediately with something that brought everyone right back out again. He did a great job mixing together the 90s music my husband and I and our friends like with everything from motown to classic rock to current pop hits, making sure he knew if there was anything we didn't want to hear. And it was clear that he was having a great time himself, which was fun for us as well. Martin was also great to work with during the planning stage. We live out of town and he was flexible about meeting times and places and very quick to respond via email. We had so many comments from our guests on how great our DJ was and that he really made it an exceptional party. We couldn't have been happier with our choice to use Martin and Snapfuze for our wedding!
---
Amazing DJ for an amazing night
Reviewed on

10/29/2012
John T
Thanks for coming. You really did an amazing job. We had comments the entire night on what a great DJ we had. The dinner music was great, people were raving about it, and we were truly grateful for everything. I had one friend who is married, and his quote summed up our evening: "We f***** up not getting this guy for our wedding" You were able to get us songs that were important to us, but unique and not typical wedding songs. The best part, the dance floor was packed. Whether it was Persian music, my favorite Italian song, or "Damn It Feels Good To Be a Gangsta", you were able to keep people dancing all night long, even when challenged with an off the wall request by us. Thanks so much for being a part of our night, there is not enough we could say about the impact you had on making our night so special. John & Nasseem
---
Two very enthusiastic thumbs up for Snapfuze!
Reviewed on

10/02/2012
becky c
I can't say enough about Martin and Snapfuze! The photo booth looked awesome, Martin did exactly what we wanted for the logo, and worked hard all night to get all of our guests in the photo booth. He didn't even yell at our guests when they almost knocked the entire booth over! Martin is professional and fun. Our guests kept going back for more photos! The book that we got at the end of the night is amazing. I look at it no less than 12 times a day. Thank you Snapfuze!!
---
Martin is a gem and very flexible
Reviewed on

10/01/2012
Donna C
My daughter's wedding coordinator recommended Martin early on in the process of planning our wedding. Martin was very professional, efficient and always replied to my emails in record time. On the day of the wedding, Martin showed up extra early and was professional and very accomodating to all of our needs and requests. He played a great variety of music and everyone was up on the dance floor. He took requests and the music was never too loud and over the top. At the end of the night, he thanked us for the business and was just a gem to work with. Donna Ciezki
---
On time, organized, creative, and fun
Reviewed on

9/21/2012
Amber S
The photobooth was a big hit and it was wonderful to see the fun photos of our guests after the wedding. The person manning the booth was very nice and even agreed to take a few photos with my (slightly intoxicated) bridesmaids (upon their urging). We received a link a few days after the wedding with all of the photos taken during the wedding and sent it out to those at our wedding to see. Each person in the photobooth received their own copy of the photos they took, as well as one copy going in our book (created by Snapfuze). It was great to see people having so much fun in the booth. (Even my parents enjoyed it, though they commented prior to the wedding that they wouldn't go in.) I highly recommend having a photobooth and using this company. The price was very reasonable for what you receive and the service is excellent. (It is worth having photos of your guests, instead of just their signature of well wishes.)
---
Send Message