Home

Piazza on the Green
Book Your Wedding with Piazza on the Green
---
A BALLROOM IN MCKINNEY, TX
About Us
Piazza on the Green, located in the desirable golfing community of Craig Ranch in McKinney, Texas, is a new wedding destination in the greater Dallas-Fort Worth area. Piazza on the Green is the sister venue to Piazza in the Village. It features the same bold architectural lines, custom-made crystal chandeliers and wall sconces, world-class cuisine, impeccable service and state-of-the-art technology that have given Piazza in the Village its signature reputation. At Piazza on the Green, guests will enjoy beautiful golf course views and the convenience of easy access to the Dallas North Tollway.
The staff at Piazza on the Green invite couples to experience an unforgettable wedding day at their choice of breathtaking locations. With capacity to seat up to 325 guests, they are able to host not only ceremonies and receptions, but also pre-wedding parties and rehearsal dinners.
Chapel. Able to seat 325 guests, the newly designed Chapel makes an impression with over 200,000 crystals hanging from chandeliers and wall sconces, as well as ambient lighting illuminating the custom glass windows. Other assets are a hand-distressed wood center aisle and a neutral color scheme that is able to accommodate any wedding theme.
Grand Ballroom. The Grand Ballroom, which can accommodate up to 324 seated guests, has a large wooden dance floor with disco ball, an inviting bar and lobby area and outside patio. It offers a professional lighting system to wash the ballroom in exciting colors.
Village Ballroom. A smaller venue, The Village Ballroom, has capacity for 180 seated guests. It also has a large wooden dance floor, a cocktail area and outside patio. It makes us of dramatic, professional dance lighting and classic draping to create an air of both excitement and elegance.
Outside Areas. Stone patios and green spaces are set against the lovely doors and archways of the Piazza on the Green. These picturesque outdoor spaces are delightful locations for parties, ceremonies and even receptions. They also provide attractive backdrops for wedding photography.
What You Should Know
Piazza on the Green provides their own in-house catering with Premiere Catering. Highly trained catering staff work closely with couples to help design their perfect wedding event menu. They also endeavor to design a specific service style to agree with the event theme.
Following the rehearsal, Piazza on the Green invites couples and the wedding party to enjoy the convenience of staying on-site for a catered after-rehearsal dinner. They offer themed menus which allow couples and their guests to enjoy a memorable, one-of-a-kind rehearsal dinner. Their state-of-the-art technology is able to create unique lighting effects; they also have the ability to capture video and pictures and share it with family and friends.
Extra Perks
The Piazza on the Green staff has a reputation for going above and beyond to not only meet clients' expectations, but also to fulfill their event wish-list. To those efforts, Piazza on the Green offers wedding parties a number of special perks:
Large and private bridal suite with additional amenities
Handsome groom's suite
Drop-down video screen in all ballrooms and the chapel
Three cameras available for use in the chapel
Ability to broadcast your event to distant loved ones through the internet
From the Vendor
Ceremony and Reception Venue
The Piazza boasts an exquisite chapel, two unique ballrooms and spacious Bride and Groom's suites. Live web broadcasting of your ceremony is perfect for your out of town family. Remember to visit our second location, Piazza In the Village in Colleyville, TX
Amenities + Details
Amenities
Bridal Suite

Handicap Accessible

Indoor

Outdoor - Not Covered

Reception Area

Wireless Internet
For more details about amenities, please message the Venue.
Bar + Drinks, Food + Catering
Contact Info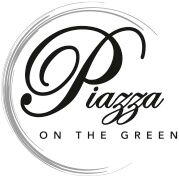 Reviewed on

2/21/2016
Shequitta K
I have so much to say about this place but will keep it brief. Overall it was the best decision I made regarding my wedding (outside of my groom...lol) Appearance: This place is amazing. I toured both locations and this review is for both. From the crystal chandeliers hanging... Read More from the ceiling in both the chapel and the ballrooms to the amazing lighting bouncing off each wall in the entire building. Its like a fairy tale setting for your dream wedding. The bridal suite and grooms suite aren't lacking either...they even have a sports package and gaming system for the guys. There is absolutely NOT ONE BAD thing I can say about the appearance and character of this venue. Its simply breathtaking. Bang for your buck?: Absolutely. I am always trying to cut cost. I made all of the invitations, decorations/favors that I could make for my wedding. So when it came to the venue I looked for the best deal. Hands down the Piazza is the best deal. It includes so much that other venues don't like table linens (cutely folded napkins) up lighting, your initial shining on the wall, chavari chairs, centerpieces, 2 uniformed officers and A PLANNER. That is a big plus. Most planners are there to simply make sure you don't ruin their venue but not at the Piazza. This is the real deal planner. She did anything I asked and I met with her as much as I did my hired planner. Honestly, you don't need to hire a day planner if you book with the Piazza Food: Amazaballs! So food and budget were my two main concerns. I tasted the food at both locations and fell in love. I am a very picky eater so I knew that if I liked it the guest would. I was a little nervous that it may come out cold or even taste different at the wedding but I was wrong. Our guest were raving about the food and how it was hot when it came out. I didn't even have to ask them...they were coming up to me during the reception saying "this food is gooood!" lol. As of today I have 13 text messages on my phone discussing the food. I wonder if they remember anything else. lol Staff: Ok so what sealed the deal for me was the staff. Heather ( the owner) took her time to explain the cost and work numbers to fit our budget. She was overly concerned about making our day as perfect as possible. I later met her brother who is also the owner and he treated us as if we'd know each other for years. Every time I called with a question (I had a lot of) or to make a payment I was pleasantly greeted. No one was ever rude or in a rush to get me off the phone. I had one request which they had never done...I wanted my entrance to include fog. They made it happened-thanks to Craig and Tamara. Both spent countless hours making sure my entrance was perfect and it was! Tamara was the planner assigned to my wedding. She was so amazing that I now wanna call her my best friend. LOL. Seriously, her personality was phenomenal. I felt so at ease with her around that I asked that she stay in the back with me before my entrance and requested everyone else to leave. She made my day amazing. The Piazza is a much better place because of Tamara. She truly enjoys her job and goes above and beyond to make your day exactly what you imagine it to be. She was accessible at all times (at night, in the morning, on her days offs...AT ALL TIMES) and gave me her cell number to make sure I could call her whenever I needed her. She's patient, kind and full of love, Exactly what GOD requires of all of us. Thank you Tamara. I'll miss you.
---
Reviewed on

11/14/2016
Jenny L
BEYOND AMAZING!!!! I just had my wedding at the Piazza on the Green in October 2016. It was more incredible than I ever imagined!!! They fulfilled every one of my heart's desires and beyond!!!!! It was the BEST AND MOST BREATHTAKING WEDDING!!! I highly recommend the Piazza on... Read More the Green!!! Everything on our day was seriously incredible!!!! They are so organized, plan for every single thing, and execute it all beautifully, professionally, and smoothly. All of our guests and family are still taking about our wedding and the amazing food. They thought about every little detail and made it excellent. They do not just plan your wedding, but they get to know you and what you want, and they do everything they can to make it so special. Needless to say the venue is breathtakingly gorgeous - candlelight, chandleiers, the decor, linens, the amazing chapel, etc. It was such a joyous time and they made it even better!!! They are the best!!!!
---
Reviewed on

10/25/2016
Tori R
Piazza on the Green was an amazing choice for our wedding venue. We originally chose it primarily for it's convenient location, but were won over by their great service. They went out of their way to make our wedding exactly what we wanted, even when I changed my mind about... Read More certain details very close to the wedding date. The food was very good as well. The number one reason you should book this venue is their coordinators. I had not heard of any other venue that offers a wedding coordinator in the package (you get multiple meetings, it's not just day of!) Ours, Shannon, was excellent. She knew exactly what she was doing and every detail in our timeline and decoration plan went off perfectly, and I had zero stress on the wedding day. Overall a great choice for your wedding!
---
Reviewed on

10/22/2017
Samantha G
My wedding was absoultly stunning The staff is AMAZING NICOLE my on site coordinate made my wedding the best day of my life and took care of all the minor details so I could enjoy my time. My guess had a blast and the food is awesome
---
Reviewed on

10/13/2017
Tristen B
Piazza on the Green was an awesome place to hold pur wedding. We chose the smaller ballroom because the bigger one wad already taken. I had some concerns about all of my guests being able to fit and dance on the dance floor, but everything was perfect. The day of coordinator,... Read More Abbey, was nothing short of amazing. She met all of our expectations and then some! GIVE HER A RAISE!! The food is fantastic! Everyone was asking for seconds and if they could cater for other events! Choose piazza for your venue!! You won't be disappointed!!
---
Reviewed on

10/11/2017
brooke m
We had the pleasure of working with Sheri... She was so sweet and helpful. I highly recommend this venue. Everything was beautiful & the staff was prompt.
---
Reviewed on

10/11/2017
Danielle G
The Piazza has wedding planning down to a science! From the sales process to planning of every last detail for our big day, everything was extremely organized and enjoyable. Sheri was my on-site coordinator and I personally recommend her to anyone considering this lovely venue... Read More for their special day. She was very patient with us and even made my fiance (now husband) feel at ease through it all... which is hard to do. :) The chef and serving staff were also very attentive and made the experience even better. This place is top notch! Thank you Piazza on the Green for memories of a lifetime.
---
Reviewed on

9/20/2017
Jasmine H
Absolutely loved my entire experience with Piazza on the Green! Barbara toured us and she was so welcoming! This place was a little above our budget, but Barbara spoke with the owner and they were able to get us right where we wanted to be! She was so helpful and really made us... Read More feel appreciated. They also offer an on-site coordinator! We were blessed with Nicole! She was AMAZING! My day was perfect and it was because Nicole had everything in order and was so calm! My family spoke so highly of her, as she took the initiative to know and address each of them by name! And on top of the obvious, how beautiful the place is, the food was outstanding! Our guests are still raving about it ! The serving staff and the chef were all so very nice, as well! Great experience and I would recommend it to anyone !
---
Reviewed on

9/07/2017
Rachel H
Beautiful venue and love how they handle everything! They have the schedule and everything down to a tee. Would like to get into the venue sooner, I didn't feel like I had a lot of time to get ready and use the suites.
---
Reviewed on

8/22/2017
Ronnie D
I got married here on 7/7/17 and I just love this venue. My wedding coordinator, Kim, was so helpful with the timing and planning of the whole night and she was such a pleasure to work with. This venue is pricey, but it is so beautiful and the food is so good. I like that you... Read More receive a copy of the live video feed of the ceremony. What sold me was the large dressing room (even though we only got an hour and a half time, so we got dressed at a nearby hotel) and the chapel and reception grand ballroom. I would recommend this venue to everyone.
---
Reviewed on

8/14/2017
Maria B
I was invited at the Piazza on the Green open house on 08/13/2017. The Chapel and the Venue was totally awesome, the food was so delicious and the staff was so nice and very helpful. I highly recommend this place for any special occasions.
---
Reviewed on

8/11/2017
Faith B
I cannot say enough about this place! From sales to the coordinator, the food, and anything else you can think of. We chose to do our rehearsal in the small ballroom, which turned out wonderful and made that part of the planning extremely easy. They have the whole wedding... Read More process down. I'm super laid back and just let our venue coordinators take over and she did amazing. All of my vendors had worked with the PG before which made my process even more simple! I highly recommend PG!
---
Reviewed on

11/18/2016
Emily Helvey
Very beautiful. The price you pay is mainly for the space, not the quantity of time you get to spend there. You are unable to adjust your timing of your event because they schedule events very close together. Not enough time for pictures before the ceremony. Felt very... Read More rushed, even though we did get in a little earlier than our scheduled time. Very hard to make it more personal for your "Big Day". They like it to be very uniformed. We had a plated dinner. Food was excellent, but it took to long between the salad being served and the dinner to be served. Would have preferred a Buffet dinner. Would have had more time to visit with guest while one side of room is being severed, you visit with the other side and vise versa.
---
Reviewed on

9/14/2016
Lidia D
Piazza was amazing. The staff were so professional and helpful. It was a gorgeous venue and so beautiful. Highly recommend to anyone
---
Reviewed on

6/27/2016
Georgina N
We jusr had our wedding two days ago. The venue was great as well as the food. Abbey mcconal was our coordinator and she was God sent. Abbey went above and beyond our expectation, her communication was excellent and she paid attention to detail. She really made our day special... Read More and was so patient and understanding with us especially as we were in the planning stages. Our regret tho was that we were not able to take as many pictures as we would have liked to at the chapel as unfortunately our officiator took longer in his sermon and we has to exit the chapel to allow for the venue to clean up and prepare for another wedding .overall though its a great place to have ur wedding.
---
Reviewed on

5/03/2016
Nicole E
Yes, a beautiful venue! Can't deny that ours looked like a fairytale wedding. Robin on the sales team was helpful, sweet, and had a great memory of everything we discussed. Food was delicious. There is a food and beverage minimum to meet, but with the prices, that won't be too... Read More difficult. Unfortunately, we were EXTREMELY disappointed with other staff. Tamara, our day of coordinator, made us feel uneasy from the start. From our first meeting, she seemed scatterbrained and insensitive (trying to reassure us that she does this all the time made us feel like our day was less important). She did not recognize us only a week after our 3 hour meeting. She forgot our names several times, misspelled them on documents, and confused family members (even though they were written on a cheat sheet in her hand!) during the rehearsal lineup. The day of the wedding, she didn't obtain a special bottle of scotch for the groom's suite even though she promised to do so, forgot to drop the projection screens during the ceremony, and exercised poor stress management (she was more stressed and frantic than the groom and me combined - at least try to pretend to be calm in front of us). We were told ahead of time that we were in charge of decor set up. Before the ceremony, several of our family members went to set up the reception decorations - and not once but twice did Tamara tell them that her and her team would take care of the set up. An hour later, aka 30 minutes before the beginning of the ceremony, NOTHING had been set up!! Family had to frantically scrambled to set up before the ceremony. We would highly recommend the Piazza to other couples with the exception of Tamara. If you decide to go with this lovely venue, demand a different coordinator.
---
Reviewed on

3/29/2016
Amanda C
Good things: This is a beautiful building and a really great investment for an "all-inclusive" style venue. The food was delicious, my guests raved about it. We used the smaller ballroom of the two for just under 100 guests and it was more than enough room. "Meh" things: One of... Read More the bummers is the lighting- while Colleyville's lights are warm bulbs, all the McKinney lights are fluorescent. It looks cold and greenish in every room but the Groom's suite and the ballroom if you choose a warm color. Photos in the chapel don't look so great, and it's definitely not the photographer. The lobby of the smaller ballroom (where your bar goes) is not anything special. On the fence things: It is invaluable to have an event planner as part of the venue, I'm sure it would've been a much bigger headache without one. However, I married here about two months after it opened, so I toured the Colleyville location and spoke with Lorna (who was very helpful and so sweet). After I signed , someone else was assigned as my coordinator for the McKinney location and it seemed like they had too much on their plate with opening the new location to also coordinate the wedding. Details fell through the cracks, communication was curt, I won't go into all the reasons why and what happened, but it was an upsetting experience to put such a big event in someone's hands that I ultimately did not trust because of their behavior. 2 stars for a beautiful building, 2 stars for excellent food and service staff. Minus 1 star for planning - which I'm sure is fine now because they've been open nearly a year.
---