Home

Pine Peaks Event Center
About this Vendor
Your Complete Wedding Resort
Only one open date in 2015 - Dec 12th You won't believe how affordable and gorgeous a wedding at Pine Peaks Event Center can be until you try it yourself! Your dream wedding day should be stress free from set up to take down. Contact us today to learn more about how we can create your magical day
Amenities + Details
Amenities
Indoor Ceremony Area

Kosher Available

Liability Insurance

Liquor License

On the Water

Onsite Catering

Onsite Overnight Accommodations

Onsite Parking

Onsite Wedding Consultant

Outdoor Ceremony Area

Outdoor Reception Area

Outside Caterers Allowed

Site Fee

Tented Area

Valet Parking

Wheelchair Accessible
For more details about amenities, please message the Venue.
Banquet/Reception Hall, Barn/Farm, Botanic Garden/Park, Hotel/Resort, Mansion/Historic Site, Unusual/Alternative
Contact Info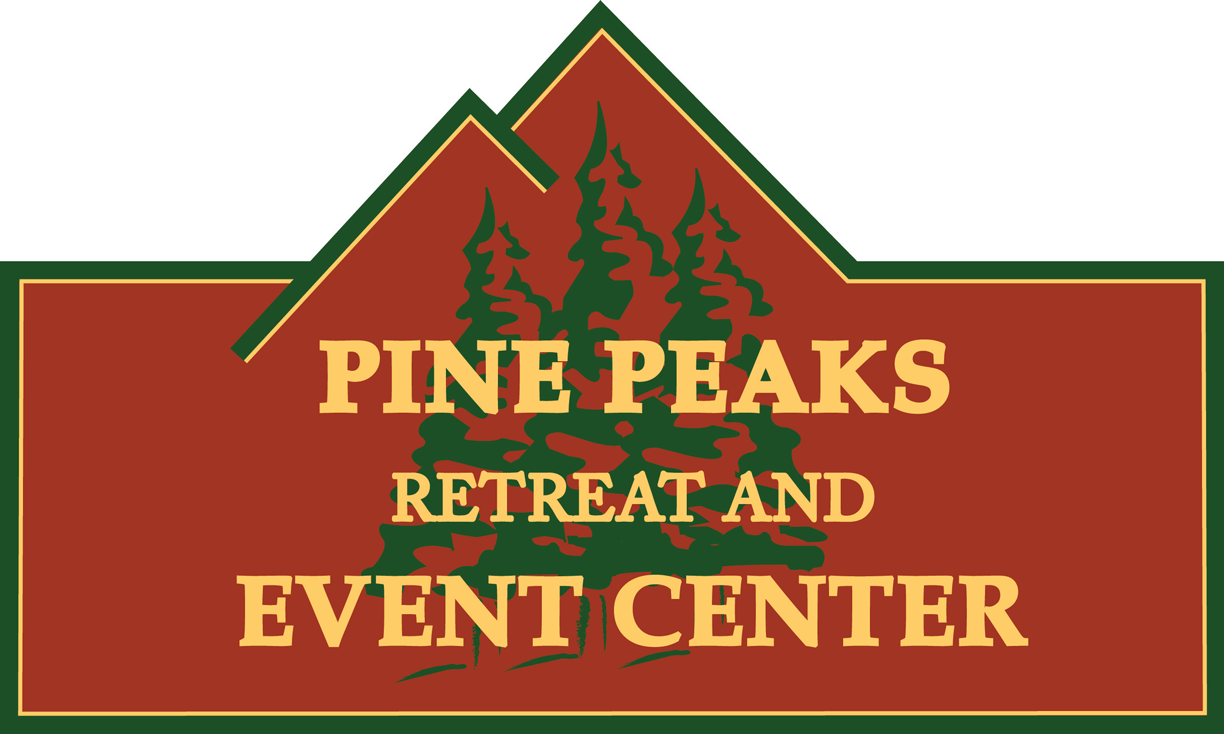 39957 Swanburg Road South, Pine River , MN
Your "all inclusive" wedding venue
12/20/2014
When planning our wedding I had dreamed of a place where everything would be stress free, making it easier to enjoy every minute of our day. Pine Peaks has it all! Dave and Julie go over and above to help make your wedding everything you could have ever dreamed of. We were able to enjoy every moment of our day thanks to all the wonderful people that work so closely at Pine Peaks. Dave and Julie make sure that everything is top notch at their venue! I would highly recommend Pine Peaks to anyone it was the perfect location for our destination for our winter wedding!
---
Amazing Place & People
11/15/2014
Tiffany H
Pine Peaks Event Center was the perfect place for our wedding. We were looking for something different that the cookie cutter hotel ballroom wedding. We were also looking for someplace that would be more intimate and that is exactly what we got at Pine Peaks Event Center. Dave and Julie that own Pine Peaks Event Center are phenomenal. I have nothing by positive things to say about both of them. Dave was very responsive in the planning and willing to do whatever we asked to make sure our day was perfect. He is one of the hardest working people and is always in a great mood! One of the best parts of having your wedding at Pine Peaks Event Center is that you are able to use all the fabulous decorations that are purchased by Julie. She has great taste and is very helpful when it comes to deciding on what to use for the wedding. We also liked that we were the only wedding there for the weekend, so this allowed us to come early to setup everything. This relieved a lot of my stress and ensured that everything was perfect! The best part of booking your wedding here is the retreat house that is right next door. Our family and wedding party stayed at the house, which brought everyone closer! The house is beautiful and huge! I would definitely recommend anyone to have their wedding at PPEC! Thank you Dave and Julie for helping to make our day perfect!!
---
We couldn't have asked for more!
11/08/2014
Naomi M
Dave and Julie were so on top of everything. They were so caring and prepared and genuinely interested in who we were and what our dreams were. They were super helpful and assisted my husband and I in bringing our dreams to life. We could not have pulled it off without them! :) Throughout the whole planning process they kept in close contact, asked questions, and send us pictures, so we always knew what we had to work with. We had a Renaissance themed wedding and they managed to get a hold of a real candle chandelier that they lit before the ceremony! It was amazing! And when a clasp on my dress broke on the dance floor Julie was there with a pin in just seconds thus saving me from any embarrassing wardrobe malfunction pics! Thank you! :)e
---
Great Wedding Venue
11/24/2014
Pine Peaks Event Center is a first class operation for Weddings. Dave and Julie are excellent hosts making us feel welcome and providing anything we asked for throughout our stay. We stayed in the guest cabin / mansion, which handled the entire wedding party very comfortably. Overall, I would highly recommend this venue for the Wedding experience. (Father of the Bride)
---
Wedding at Pine Peaks
11/01/2014
Chelsey J
Our wedding at Pine Peaks was more than we could have ever imagined! Dave and Julie are two of the nicest, most helpful people we could have ever had the pleasure in working with. We were able to get there on Thursday afternoon and began setting up. I can't begin to say how amazing it was to have all of the decorations for our use! Not only did it save us tons of money, but Julie has such great things and was able to help us put things together in such a beautiful way. Dave was also around the entire weekend and was incredibly helpful in helping with whatever we needed! Our wedding day went off so smoothly and was so beautiful (even in the cold)! Everyone couldn't stop talking about how beautiful the grounds were and how great the space was. It was great to have everything right there - from set-up, to the rehearsal dinner to brunch the next morning, it was so stress-free! Our favorite part was just being able to spend so much quality time with our friends and family and having so much privacy. When we toured other places it just didn't feel like our weekend would be special. Once we saw Pine Peaks we loved that our wedding would be more than just a day and saw how special Dave and Julie made the wedding that was happening that weekend, there was no doubt in our mind that that is where we wanted to get married. I couldn't recommend Pine Peaks Event Center any higher! It truly was an incredible venue which made for an amazing weekend!
---
Pine Peaks
6/28/2014
Nestled in an abundance of lakes and deep green conifers, there is a beautifully manicured resort and retreat. Central Minnesota is one of the most beautiful areas in the entire state and this is right where you'll find Pine Peaks Retreat and Event Center. Dave and Julie have done an incredible job making this the right area for not only a multitude of events, but a gorgeous wedding location as well. After meeting with Dave and Julie, we were confident that our wedding experience was going to be phenomenal. They are in constant good spirits and are ready and willing to make your wedding as wonderful as you can imagine. Dave is always there to keep you informed every step of the way. Julie is at the resort and retreat center every weekend fastidiously working away at the minute details. Together, the two of them can make your wedding just as you like. The location of the resort is just right. Close enough to downtown Crosslake, but far enough to feel away from it all. The onsite amenities are far above par. The retreat house was especially a treat - big enough to comfortably accommodate a large wedding party and elegant enough to make it feel special for that special day. Weddings are a difficult thing to pull off. There are many moving pieces that have to line up to make the customer happy. Erica and I could not be happier with the quality, professionalism, and overall kind-hearted atmosphere that Pine Peaks provided us.
---
Crosslake perfect
10/11/2014
Initially meeting with Dave and Julie an immediate decision for our daughter and son-in-law to be to have their special wedding week-end at Pine Peaks Event Center was the best choice! Communication was always prompt. Kindness is an understatement in the manner of genuine listening to what the vision of the couple was. This was to be a party, with a wedding ceremony included...the entire week-end was just that. The assistance in the property decorations (that are very plentiful and of amazing quality) was endless. A question asked, an "I wonder what...", patience, and care. This couple, the Event Center, the location, the helpfulness, the calming anxieties, and service is of an unmeasurable quality. The entire week-end was seamless from beginning to a sad end when it was over! Thank you Julie and Dave Peterson for providing this area a dream destination!
---
Unforgettable weekend!!
10/11/2014
My husband ( so awesome to say that!), and I got married at Pine Peaks Event Center on a BEAUTUFUL fall day in October 2014. We chose Crosslake because my parents have retired up to the lake, and my mother in law spends her summers at her lake home on Crosslake. So the location was never an issue with us. We always knew we wanted to get married up north. We toured 3 locations 10 months prior to our wedding. Pine Peaks was our last stop. Although the other venues that we toured were nice, Pine Peaks was SPECIAL! The land it self is breathtaking, and when we toured the reception area/bar and big stone fireplace.. We were 90% sure we wanted our wedding there. Dave ( and his wife, Julie), gave us our first tour. They met us with an extended arm, handshake and a warm smile. He brought us to a huge cabin that is located right on the premises. With my husband and I both traveling to Crosslake frequently to visit our parents, we know what Beautiful cabins are like in Brainerd Lakes area... When we stepped into " the Lodge" my husband and I both said , " this is it! This is where we are getting married!" Since we had immediate family members traveling from different states, we thought the lodge and ALL the accommodations were perfect for our wedding weekend! Combined, my husband and I have 8 nieces and nephews ranging in age from 8 weeks- 7 years old. Everyone absolutely loved the lodge. There was enough room for everyone, and for 4 days ( we all stayed Thurs.- Sunday), we were all together.... Which is the KEY reason we chose PP... It was SO convenient for everyone, every age, and we all got to be together, which doesn't happen her often. Dave and Julie were so accommodating, so helpful and just so pleasant to get to know and work with. The one thing ( as a bride and having a " destination" wedding), I absolutely LOVED the convenience of ALL the decor Julie has acquired and available for everyone to use to decorate!!! I did some of my own things, but the convenience of having everything you'd ever want or need to use for decor at your fingertips was a selling point to me!!! I can't say enough about this venue. Everything about our wedding weekend went just perfectly amazing... I get teary eyed thinking of how quickly it went but how beautiful and memorable it was.... Please check this one of a kind venue out.... I promise you will NOT find another venue like this or that even compares to Pine Peaks! ❤
---
Sensational Venue
9/27/2014
Ashley B
Dave and Julie with Pine Peaks Event Center exceeded our expectations for our wedding day. They were extremely flexible with our schedule for decorating etc. They were with us every step of the way, at one point during photos the train of my dress got caked with mud; Julie hand scrubbed my dress for me!!! I would highly recommend this this venue for anyone looking for a flawless wedding experience!
---
Great Location-Amazing Help
6/28/2014
Erica K
My husband and I were the very fortunate and lucky winners of the Pine Peaks Wedding Giveaway! We are both in the military but Minnesota is home, so it was the perfect location. It allowed us to get away from the busy city life and once again experience the tranquility of a small town; which we thoroughly enjoy and missed. Every time we came home to visit, Dave and Julie were very accommodating in letting us see the venue in order to plan our decor. I will be honest, I was a little bit nervous about accomplishing my vision. The venue and location have a rustic feel and I was not the rustic bride at all. But I came to find out, that place is like a blank canvas! I wanted a very romantic, elegant wedding, and thats exactly what I got. I couldn't have been happier with the results we got. Dave and Julie were so helpful with that transformation too. Whatever we had to do, they made sure it got done. We were even able to come out a few days early to start decorating in addition to taking things down and putting things up. Your typical venue will not have that option. Dave as everything right on site (lift, ladder, tools) and is willing to help with anything you want to do. Julie has tons and tons of decorations to choose from as well! You could honestly create your own center pieces right there with all the decor she has. She helps you too! I was having troubles figuring out what to do with the mantle and card box, so I took a break to get my nails done. When I returned, Julie had it all taken care of. It looked beautiful. They also have an amazing retreat house 25 feet away from the venue. It is absolutely gorgeous and so convenient. We don't get to see our friends and family that often and that retreat house made a world of difference compared to everyone just being in their own hotel room or going back home. If it wasn't for Dave and Julie and the wedding giveaway, our wedding wouldn't have been half as amazing as it was. We are so thankful!
---
Pine Peaks Event Center
10/04/2014
Natalie W
There is no question at all that Dave and Julie have an amazing venue. I just had my wedding ceremony and reception at the event center and truly had an amazing experience. They managed to exceed our expectations with their hospitality and dedication to our event, to us, and to our guests. They have a very unique and affordable venue package that allowed us to have a full three day weekend of celebration as opposed to just one day. There is absolutely no other venue that can compare with the flexibility and convenience of Pine Peaks. You have the option to rent out a beautiful cabin for the weekend for friends, family, or just the wedding party. The cabin is literally 25 yards away from the reception hall where they offer a very extensive variety of decorations available to use at no extra cost. Also, they cater through Maucieri's which is a delicious Italian bistro that offered a wide variety of food selection and provided us with great service. Seriously, if you are looking for a gorgeous "Minnesota" style wedding with good honest people who value their customers, please please please go check out the Pine Peaks Event Center out of Crosslake, MN!
---
Perfect!
7/19/2014
Kevin G
We are so pleased with our decision to have our wedding at Pine Peaks Event Center in Crosslake MN. The venue is so serene with rolling fields and pine trees. The beautiful lawn, plants and flowers really made the place shine. Our perfect day included great weather as well. Dave and Julie (owners of the event center) were so welcoming and thoughtful. Julie has a treasure trove of accessories, table décor, candles, signage and ideas, which really made it so easy for us to personalize our special day! Dave was so accommodating with the set-up and sound system. We really felt like they were there for us, anticipating our every need. Having our own private, personal retreat to welcome our friends and family really provided us with just what we were looking for. The beautiful guest lodge right on the property was so convenient. Our whole family had a weekend together without the distraction of other events. Late in the evening there was pizza cooked in a wood-fired pizza oven as well as s'mores at the bonfire with music playing in the background. We very highly recommend Pine Peaks Event Center!
---
Wedding
9/06/2014
Kari M
Pine Peaks was the outdoor getaway that we were looking for. We had the whole place including retreat center and event center from starting decorating on Thursday to finishing gift opening on Sunday and I only wish we could book a weekend every year on our anniversary to go back and enjoy the place but there are so many future happy couples that will want to have their wedding at Pine Peaks! The name says it all. Pine Peaks Retreat Center is a retreat surrounded by pines and a beautifully landscaped center. The comfort of the retreat center when you are surrounded by your wedding party and everything being on site is priceless and then you add on the ever accommodating owners Dave and Julie and your wedding is far from stressful it's simply wonderful.
---
Dream Wedding Weekend
8/23/2014
Maggie A
We came across Pine Peaks in a magazine pointed out by a friend. We never thought that our wedding would turn out to be one of those amazingly fun and exciting weddings that people would still be talking about over a week later! It's so special at Pine Peaks that you get to stay in a beautiful home with your entire wedding party. It turned into a whole wedding weekend! Our wedding party had a great time and since they weren't friends before, the house offered the opportunity for them to really get to know each other. Not only are the grounds beautiful for the outdoor ceremony but the reception hall is amazing as well. All the draping and lights are in the pricing as well as their "designers dream" room of decorations for any style and theme you could think of. We purchased a few things and brought some stuff from home but basically we decorated the entire place with what was there which was included in the price. We also got to have our rehearsal dinner on site included which made it easy for our bridal party and our families. Dave and Julie, the owners, were so kind and easy to work with. I truly felt like they weren't just putting on another wedding with us but that we were special and taken care of genuinely! The catered food was one of the most popular things of the night with an amazing Italian buffet that everyone raved about! Even after the wedding was done my husband and I stayed in the beautiful house one more night just us. It was an amazing way to unwind without returning to the real world and neither of is wanted to leave!
---
Best wedding venue in central MN
8/30/2014
Beth S
We can't say enough good things about this venue. The owners, julie and dave, are the kindest and most accommodating couple. Having out wedding here really took off so much stress and made out weekend that much more amazing. We got so many compliments on how beautiful and comfortable the venue was. We really think this is the best place in MN.
---
Best. Day. EVER!
8/02/2014
Caitlin H
Pine Peaks Event Center was an absolute dream come true for our wedding day. The owners, Julie and Dave, were there for us at the drop of a hat. They made our visions come to life and made everyone feel right at home. They treat you like family from the minute you meet them. They have enough decorations and decor available for use, that any type of wedding you want, you can have! We didn't have a wedding day. We had a 4 day wedding extravaganza. We were able to stay right next to the event center at their beautiful log home for three nights with our closest family and friends. We were able to start setting up and decorating the Thursday before our wedding. Pine Peaks scenery absolutely takes your breath away and our pictures are absolutely stunning! We had a gorgeous outdoor ceremony. There is enough space so that your guests can rome, play games outside, go for a walk around the field, etc. Everything from set up to take down was STRESS FREE. I would (and will!) recommend Pine Peaks Event Center to everyone and anyone. Thank you to Dave and Julie and everyone at Pine Peaks for making our wedding more perfect than ever imaginable. We are forever grateful!!!
---
Pine peaks
7/26/2014
If you want to get married some place that is beautiful and has everything you need. This is the place. Everyone was so nice and helpful that everything went smooth and perfect.
---
Pine Peaks wedding
7/26/2014
Amanda M
Absolutely thrilled with the venue. Very friendly and helpful staff. Beautiful place!
---
July 12, 2014
7/12/2014
Jessica H
On July 12th, 2014 my wife and I were married at Pine Peaks Event Center. This was the 5th or 6th wedding venue we had visited when we were looking but it most definitely was the last. Immediately upon arrival, Dave and Julie welcomed us with smiling faces. My wife, Jessica, and I immediately fell in love with the venue. We had a beautiful outdoor ceremony and a wonderful cocktail hour in the pavilion. Our guests were in awe as they walked about the area and had the chance to socialize. At Pine Peaks your wedding will be MORE than you could ever imagine. The outdoor areas provide your guests with opportunities to participate in yard games, bonfires, and to simply hang out. Inside the event center is absolutely breathtaking. The event center is very spacious with decorations covering the walls and ceiling which come with the cost of venue. All of the vendors associated with Pine Peaks did a fantastic job and were more than willing to help out. Our overall experience was above and beyond what we could have asked for. Another perk with Pine Peaks is the opportunity to stay in the retreat house. Our wedding weekend started on Thursday with decorations and spending time with 20 of our closest friends and family. Then Friday we had all day to hang out and play games before we had our rehearsal dinner in the pavilion. Once Saturday came we were prepared and able to soak in all of the memories without the stress of having to make sure everything was in place. Throughout the entire weekend Dave and Julie were available to answer questions and help out with anything we asked. They are honestly two of the nicest people my wife and I have come across. We would highly recommend Pine Peaks for any wedding. Give them a call or stop by to check it out, I guarantee you'll love it as much as we did.
---
Our son's wedding at Pine Peaks
6/30/2014
The grounds are beautiful and the accommodations were exceptional. Dave and Julie were there all weekend to help decorate, set-up, and make sure everything ran smoothly. They are two of the nicest people. Great place for an outdoor wedding even in the rain.
---
Parents of the bride
6/28/2014
Everything about the venue was just excellent. Dave and Julie bent over back words to accommodate what we wanted and expected. All the little things they did went above and beyond what they needed to do. Their recommendations for all the vendors was spot on. Our daughter was very, very, happy with the way it turned out. From the landscaping to the lodging to the decor. It was perfect! I would highly recommend this venue for anybody who wants to have a PERFECT WEDDING.
---
Event Planners Dream
1/29/2010
Stacy C
As an event planner and florist I have the opportunity to work with numerous venues and staffs. Pine Peaks is one of the most willing and easy to work with staffs I have come across. They have the items you need to create a wonderful event, as well as the personal touch to make it enjoyable.
---
Something Extraordinary
5/31/2014
Brianna M
We stumbled onto Pine Peaks Event Center by doing an internet search for venues. We started with options closer to home and slowly worked our way North until we came across Pine Peaks. I emailed Dave to find out availability, and they just happened to have a date within our range of dates we were OK with. We set up an opportunity to visit immediately. We were sold pretty much after meeting Dave. He is very genuine and you can tell how much he cares about what he does and the pride he has in the facility he has built. We left the tour, telling Dave we would let him know after we had talked it over. As we got in the car to leave, we turned to each other and both said that we loved it! Initially, you may have sticker shock but if you do your research you will quickly learn that renting linens, lighting and all that little extra stuff quickly adds up and you will exceed in a short amount of time the price for this venue. Plus, you can't go anywhere in the lakes area and get service like Dave and Julie offer. I am a VERY detail-oriented Bride and had everything planned to a "T". Dave and Julie took the extra time and effort to make sure that everything fit perfectly, worked perfectly, and looked perfect. Julie even went home to get some special display dishes for my dessert buffet. Yeah, I had not only a dinner buffet, but a dessert buffet as well! We enjoyed every moment of our weekend and our guests did as well. We have received Thank You notes from our guests just for inviting them to such an amazing venue and experience. That is not an exaggeration, my Facebook was swamped with people thanking US for the amazing evening! If you have questions or concerns throughout the planning experience, simply ask. Dave is quick to respond and will do his best to ensure that everything you need is available. You will not be disappointed, there is nothing comparable in the area!
---
This is the best!
1/25/2014
ambrosia a
I used Pine Peaks Event Center for my wedding January 25, 2014, and I will recommend them to everyone I can. Julie and Dave are the most welcoming, kind, and helpful people I have ever met. They make you feel like you family. The are there to answer questions, to help decorate, (they have a ton of decorations at your disposal). Julie even took pictures of my big day and brought me a blanket for in between poses outside! This venue only does one wedding per weekend and the retreat house (a beautiful log home) sleeps about 18, we stayed here from Thursday to Sunday with our wedding party. I could not have had a better experience. Pine Peaks is really a special place. I hope you will consider this venue for your wedding day.
---
Pine peaks
12/07/2013
Makenzie P
I had my wedding at Pine Peaks Event Center this past December and loved it!!! The owners were so incredibly helpful, we rented the house Thursday-Sunday so we were able to spend 2+ days decorating and Sunday for gift opening and taking things down. It was perfect.
---
Send Email