Home

Pixel Poppy
About this Vendor
Arrangements popping with creativity
Pixel Poppy is a young and creative collaboration of floral and graphic design. We strive to capture nature in its beauty through unimposing yet exquisite, refined and unique arrangements. Our creations are always prepared with meticulous attention to detail and utmost care. We seek inspiration in every client and therefore our arrangements are always custom made to customer's specific color palette, budget and design style.
Details
Aisle Decorations, Centerpieces, Flower Girl Baskets, Vases, Chuppah, Wedding Arch, Wedding Decoration Delivery, Wedding Decoration Setup, Decorations + Accents, Flower Crowns, Hair Accessories, Accessories, Fashion, Bouquet Wraps, Bouquets, Boutonnieres, Corsages, Flower Alternatives, Flower Delivery + Setup, Flower Arrangements
Contact Info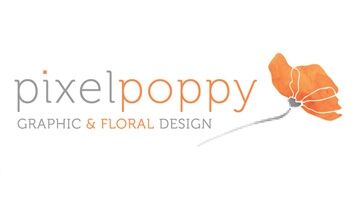 Reviewed on

8/04/2016
Viktoriya
Pixel Poppy made my wedding reception exceptionally beautiful! My husband and I had a small intimate wedding reception at Aurora restaurant in Brooklyn. The restaurant is very rustic with green vines covering most of the walls in its outside lounge where the dinner tables were... Read More placed. The place itself can be a little dark so I wanted light flowers to brighten up the place. Paulina from Pixel Poppy was amazing! I spoke with her and gave her my general wishes for the flower arrangements: white/yellow/green color combination, no traditional roses, some succulents and leaning more towards field/casual flowers. I sent her some pictures of arrangements i found on Instagram. The arrangements she put together were not only perfect they were so much more than what I expected. She took my general comments and desires and put them together in a beautiful way. The arrangements were unimposing, yet not simple; they were exquisite and refined. All of our guests were really impressed with the flowers and were happy to take the arrangements home with them at the end of the night. Paulina was great at understanding what I wanted and was able to exceed my expectations. In addition to putting together gorgeous flower arrangements, Paulina helped us pick out details such as the flower vases, table lights (we couldn't use real candles), and the table runners. Everything was pulled together with such cohesion that it looked like it all belonged together and I couldn't imagine it being any other way. I would be happy to work with Pixel Poppy on any of my future events and highly recommend them to everyone!
---
Reviewed on

9/11/2017
Anya M
Quick response rate, great quality for my budget. Paulina from Pixel Poppy designed beautiful centerpieces, just like I wanted them to look, and delivered them on time. Highly recommend!
---
Reviewed on

9/02/2017
Katie W
I can't speak highly enough of Paulina. She took our vision and made it into a reality. Our wedding turned out perfect and we wouldn't change a thing. Moreover, Paulina worked tirelessly throughout the process and so easy to work with. We can't wait to host another big event and... Read More have her do our flowers!!!
---
Reviewed on

3/29/2017
Kristen L
Working with Paulina and Pawel of Pixel Poppy Inc. is one of the best decisions you can make if you are planning any sort of event or wedding and are in need of flowers and floral arrangements. After many hours of research and meeting with several florists while we were... Read More planning our wedding, my original vision and dream of using my favorite flowers Poppies in my bouquet and arrangements had seem to be dwindling due to budget constraints. Our Brooklyn wedding was about 2 months away and all of the florists I had met with so far had all pushed back and told me they would be too expensive of a flower to even try to get on our budget so we would either have to eliminate the idea or increase what we were paying for flowers. At the end of the day we had our last appointment with Pixel Poppy and Paulina; I was expecting to hear the same exact thing as I had heard from every other florist previously, but that was not the case. Paulina was extremely open to my wishes and and already had a plan of action in mind. She understood my vision to have a bright, colorful, and fun wedding to brighten up the dark space of our venue and was able to accommodate all of my ideas from providing our own paint can vessels to creating floral letter initials for our sweetheart table, etc; all without even a mention of our budget being an issue. Paulina and Pawel were the most calming and professional couple to work with leading up to our wedding day, they were understanding when we went back and forth on how many corsages and boutonnieres we would need and were extremely easy to communicate and work with the entire time. They really made the process so stress-free and relaxing, and I felt after meeting with Paulina that I was in good hands and could trust her to handle things completely with little interference which would normally be a hard thing for me to let go. Paulina and Pawel were even nice enough to wait for several hours in our Greenpoint neighborhood after delivering the bouquet and boutonnieres in the early afternoon for our first look shots and to then deliver the floral arrangements in the early evening at our venue in Williamsburg since they could not accept them earlier than that. They even waited patiently in the Box House Hotel lobby as we were getting ready to get photos of all the flowers before we headed off to take our couple portraits. I cannot say enough nice things about working with Paulina and Pawel and I am so happy we were able to find them on The Knot's website. It was one of the best decisions we made in the whole planning process. Everything they touched was so beautiful, artistic, and thought out to the smallest detail and we have received so many compliments about all of the flowers. Our wedding took place 4 days ago and most of my bouquet flowers are still alive and look as great as they did last Saturday. Pixel Poppy was able to take all of my dreams, ideas, and Pinterest photos and make them a reality and completely exceeded all of my hopes and expectations. I really cannot thank Paulina and Pawel enough for helping us to have a unforgettable day and for exemplifying what a loving and supportive couple looks like before we headed down the aisle. Thank you, thank you, thank you!!!
---
Reviewed on

11/07/2016
Nikki S
I absolutely loved my wedding flowers! One of my biggest challenges as a bride was finding a florist who would share my vision for flowers. I dreamed about a green wedding with just a touch of white flowers. Simple and chic arrangements with a garden feel. Paulina had great... Read More ideas and understood exactly what I was going for. It was easy to communicate with her as she was always available via email or phone. My bouquet was absolutely breathtaking and so were the bridesmaids' . The centerpieces were way better that I have imagined and I couldn't have been more pleased with Pixel Poppy ! They made the process stress free and contributed to making our wedding day one of the best days of our lives!
---
Reviewed on

10/20/2016
Sara B
Before I get into my review, I just want to thank Paulina and her husband for making my wedding unforgettable. It really meant a lot my husband and I. I contacted Paulina within 2 months of my wedding date, and the reason I chose her was she was extremely responsive and... Read More genuinely excited to be a part of my wedding day. I felt so stressed, but talking with her brought me great relief. I provided some Pinterest photos and Paulina knew exactly what I wanted without me having to say anything. I trusted her fully and I'm so glad I did. When I saw the table decor, bouquets, flower crowns, aisle decor, and arch, I just couldn't believe how beautiful it was. I really felt I was in a fairytale, it was so whimsical and romantic. My husband and I were quite speechless, but my guests couldn't have said enough praises. On top of everything else, Paulina set up all the flower and paper decor as well as taking it away at the end of the night. I really didn't have to worry about anything and what more can a bride ask for on her wedding day. My venue, The W Loft, is quite bare and we had to bring our own decor. The flowers really made the space warm, inviting, and really breathtaking with the view. I definitely recommend Paulina and will find any reason to hire her again!
---
Reviewed on

8/14/2016
I have always dreamed about a bohemian style wedding with silk lace ornaments, a leafy headband over my head, a whimsical bouquet, and simple but eye catching flower arrangements. When I was looking for a flower designer for my upcoming wedding, my friend Andrea recommended to... Read More me Paulina from pixelpoppy who planned and organized her 10 year wedding anniversary. She spoke very highly of her. When I contacted Paulina, she sounded very professional and knowledgeable in that particular style that I requested. On my wedding day, which took place on May 18th in South Williamsburg, Paulina proved that she is undoubtedly a skillful artist with a clear vision and limitless creativity. Everyone loved the arrangements and table settings. She truly did an an exquisite job. I would highly recommend her to anyone for any occasion. You would also enjoy her presence since she is very peaceful, polite, intelligent and a decent individual.
---
Reviewed on

8/04/2016
Pixel Poppy was exactly what we were looking for to add a personalized touch to our wedding decor. They are professional, punctual and extremely detail oriented. They took extra time to customize everything to match our theme and our taste preferences. These guys do everything!... Read More They beautifully prepared the aisle for us to walk down on in church, made gorgeous bouquets for myself and my bridesmaids, designed matching boutonnières for the fathers and groomsmen, and of course made sure that all the table bouquets made our reception as beautiful as it was. Our wedding venue had both an indoor and outdoor area. Pixel Poppy meticulously arranged all flowers, table runners, candles, and decorative accessories which provided for marvelous photos. All the guests complimented how amazing everything looked. Pixel Poppy also dressed the outdoor area with various flowers and tulle accents which put a cherry on top of an already beautiful setting. They even put together a large and classy seating arrangement display so all our guests knew where they were to sit and used flower petals to match the color scheme. All my expectations were exceeded with these guys! Paul and Paulina are extremely easy to work with and take all your requests/preferences into account while providing their own valuable input. They respond quickly to all questions and requests and easily accomodate changes. My husband and I ( and all our guests) give them an A++++. We even ended up using Pixel Poppy's services again for our baby shower a year later - yet again, we were beyond pleased with all their work. I absolutely recommend Pixel Poppy for a wedding (or any event for that matter) - you won't be disappointed!
---
Meet The Owner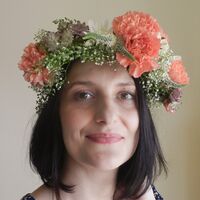 Paulina
My passion and part-time hobby of designing floral arrangements for friends and loved ones grew, through word-of-mouth, into a business; designing for restaurants, offices and small weddings. Pixel Poppy Inc. was founded with an idea of providing complete wedding packages of flower arrangements and event stationery in matching color palette and style. Floral work is our true passion, and combining delicate, soft flowers with intricately detailed decor is an exciting endeavor every day.