Home

Poetry Springs by The Springs Events
About this Vendor
Rustic Elegant Wedding Venue
Poetry Springs offers PERSONAL PAYMENT PLANS, VENDOR FLEXIBILITY, and 16 HOUR RENTAL times. Imagine exiting rustic, elegant arched doors, crossing over a running stream on a bridge and white stone walkway into the beautiful outdoors to a covered pavilion made especially for wedding backdrop!
Amenities + Details
Amenities
Handicap Accessible

Liability Insurance

Indoor

Reception Area
For more details about amenities, please message the Venue.
Contact Info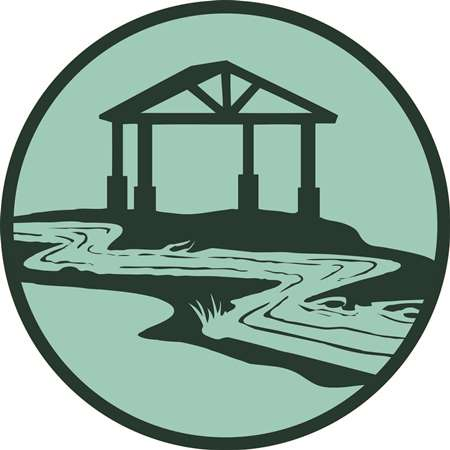 10227 CR 2426, Poetry, TX
serving the Dallas Fort Worth Area
Poetry Springs made my wedding absolutely perfect!
Reviewed on

9/18/2014
Lauren H
I absolutely loved Poetry Springs! From day 1 visiting the venue, I knew it was perfect. Nicole and her husband were extremely helpful all along the way! They truly care about their brides, you are not just their next paycheck. She was always available to answer my questions and let me come see the venue. They set up all the tables and chairs for a small fee, and even rearranged them when I changed my mind at the last minute. This truly is the most beautiful venue, and it is easy and a great value! My wedding at Poetry was perfect!
---
Amazing Venue
Reviewed on

9/24/2014
Amanda P
Poetry Springs was the most amazing (and perfect) venue for our wedding. Not only did we find that it met our every need and desire, but our family, friends and wedding party continue to rave about how wonderful it is (weeks later). Nicole and her husband were amazing in helping plan, prepare, and execute our special day. More specifically, we made numerous visits before our wedding, and Nicole was always on-site ready to help, answer questions, or provide some pointers as to what she had seen work there before. On the actual day, everything was set up way in advance of our arrival, and everything was perfectly in place as we had planned. One of the best things about this venue is that you get to pick your own vendors, so you truly can create your dream wedding from scratch. Because the venue is so reasonably priced, it is actually possible! Coming from downtown Dallas (where we live) and comparing Poetry Springs with all the other venues we visited, we found that there was simply no comparison. Poetry Springs was much more reasonably priced, allowed for far more creativity, and provided a unique setting that was the "something different" we were looking for. From one bride to another, you can go on Etsy and/or Pinterest and find MANY decorations and wedding day items for a "rustic elegance" wedding, which fits perfectly with this venue. Nicole has also provided numerous pictures on her website to offer ideas if you don't want to start from whole cloth. She can also provide you with numerous vendors to choose from, many of whom we used and loved working with. Finally, the last "something different" I loved about Poetry Springs was the Facebook page that allows you to plan a seating arrangement. As someone very visual, this was extremely helpful in planning our special day and ensuring that the overall feel was perfect. We truly can't put into words how great our experience was here, but this is our best try. If you're looking for something all your own style and not your typical "Dallas wedding," you should check out Poetry Springs or, at a minimum, contact Nicole Nanyes for more information. I wouldn't change a thing about our special day, and it all started with this perfect venue!
---
My May Wedding
Reviewed on

6/20/2014
Molly O
I was one of the first 10 brides to book at this venue. I went to check it out when it was nothing but a concrete slab and support beams. It was amazing to watch it transform into this magical wooded venue. From day one Nicole was so informative and helpful. She has a friendly welcoming attitude and you can tell she loves this business and her venue. The venue truly made for a fairy tale wedding. Their open vendor policy and extended rental time made our lives so much easier. I would recommend Poetry Springs to every Dallas area bride. It was more than worth every single penny.
---
Best of the best
Reviewed on

7/13/2015
AJ W
The staff at Poetry Springs displays continual professionalism as well as a true joy for your upcoming event. Our wedding was perfect. The staff was there on time and extremely helpful the entire day. We would not change a thing and the venue was the perfect setting for our wedding.
---
Poetry Springs
Reviewed on

7/12/2015
Poetry Springs is a beautiful venue! Nicole and Rick are extremely nice and helpful. We could not have asked for better service. They are always available for questions, help, etc., and are very quick to respond to any questions or concerns. They were there for us in the planning stages and the day of the wedding. We were very happy, as were our guests. We received so many compliments on the wedding and the venue.
---
Poetry Springs Spring Wedding
Reviewed on

6/04/2015
I would highly recommend Poetry Springs. Beautiful venues, excellent staff and the place is gorgeous!
---
Absolutely stunning venue!
Reviewed on

5/26/2015
Brianna P
My now husband and I got married May 9th at Poetry Springs. This venue was absolutely beautiful. We honestly did not need to do much decor outside since the landscaping is so well done. After looking at some pictures I swear it feels like we got married in Colorado or somewhere else naturally beautiful! The venue inside is gorgeous as well and even if we did not decorate inside it still would have looked nice. I love the layout too. Lots of room to dance, have different vendors, and not feel cramped at all. This was everything and more that I would want in a wedding venue!
---
Best Venue Ever!
Reviewed on

4/29/2015
Elizabeth M
I honestly cannot say enough good things about this venue. The beauty alone is worth every penny this place costs. Nicole and Eric make the perfect duo! Nicole always answers the phone or calls back immediately if she was unavailable at the time. On our wedding day she was there and helped out with whatever we needed! Eric was there putting out tables and chairs and he offered suggestions and listened to me talk through all table issues. I couldn't have chosen a more perfect place. We have had many compliments! I will truly miss talking to Nicole all the time. Highly recommend Poetry Springs!
---
Poetry Spring Events
Reviewed on

4/25/2015
Hannah H
This venue for ceremony and reception was perfect for our wedding day! The venue is yours from 8am till Midnight, which is great to set up and just relax at the site. The venue is in the middle of no where so it is extremely peaceful. No planes, car noise, or anything related to being in the big city. The landscaping is beautiful. We enjoyed our time there!
---
The perfect venue
Reviewed on

4/16/2015
Chloe L
This is a great venue to use to make your wedding visions come true. The outside ceremony is the perfect setup to be able to decorate it however a bride wants and/or can imagine. The manager, Nicole, is also very friendly and very helpful. I texted & emailed her a lot with questions and concerns during the planning and she was always quick to respond. I am so happy I picked this location for my wedding!
---
Poetry Springs Event Center
Reviewed on

3/13/2015
Kimberly V
We had a fantastic wedding at Poetry Springs! Although ice and snow made us move the ceremony indoors, there was still enough space for our 200+ guests. We set up the outdoor chairs where our dance floor would eventually be and did the ceremony on the stage. Poetry Springs was able to accommodate all of our last minute changes. All of our guests were amazed at Poetry Springs and how great it looked! We definitely would suggest Poetry Springs to anyone looking for a wedding venue.
---
Perfect wedding venue
Reviewed on

1/26/2015
Amie K
Poetry Springs is the perfect place to get married. The place is beautiful and the ability to choose your own vendors and have a flexible timeline helps your wedding be everything you imagined it would be. But by far the best part about this venue are the people that run it. Nicole and her husband are so incredibly helpful and will go out of their way to get you what you need. Couldn't think of better people to work with. For couples wanting the option of having an indoor or outdoor wedding, our wedding was held indoors on the stage because it was too cold to have the ceremony outdoors. I was a little worried at first because most of the pictures you see on their website are outside but it worked out perfectly having the ceremony indoors. The lighting can be adjusted to set whatever mood you are wanting and the stage looks beautiful when decorated.
---
Dream Wedding Come True
Reviewed on

1/23/2015
Emily p
This venue is AMAZING! There are so many different ways you can style it, as it is versatile, classy and chic all in one! My husband and I had our dream wedding, and this venue helped to make that come true. Staff is also very helpful, and the price is worth what you get!
---
Love Love Love Poetry Springs Venue!
Reviewed on

12/02/2014
Kelli G
I wish there were a 10 start rating, Nicole & Eric did an amazing job with everything. We loved the venue, back drop, our suites, and the over all the whole process. If we had it to do all over again I souldnt even look at another venue k would for sure choose them again!
---
Poetry Springs
Reviewed on

11/18/2014
Lindsey L
I loved everything about Poetry Springs. Nicole was super helpful!
---
Wonderful Wedding Venue!
Reviewed on

11/17/2014
My daughter chose Poetry Springs for her wedding venue and reception. We had a year to plan and throughout this time we had multiple times that we contacted Nicole the managing director. She was nothing short of exceptional on her responses, and suggestions. Her staff was very helpful and nice to work with as well. The venue is beautiful inside and out. They have done a wonderful job on the outdoor ceremony grounds. Our daughter and her husband have told us numerous times how pleased they were with it. We would highly recommend using Poetry Springs for your very special event!
---
NICOLE IS A JOY TO WORK WITH THE SCENERY IS TO DIE FOR!
Reviewed on

11/10/2014
Amanda D
Poetry Springs is an venue that brides DREAM of having! My dreams of a vintage wedding came to life because of Nicole & her staff at Poetry Springs! Nicole is so warm & welcoming, we immediately hit it off with her. The scenery outside & around the premises is quaint & gorgeous. I always wanted a "fall wedding" with a backdrop of trees & the second I saw Poetry Springs, I knew I would do everything I could to make that dream of mine a reality. Nicole was extremely helpful with any questions about vendors, who she recommended, etc. I love how Poetry Springs allows you to bring in your own vendors. While looking at other venues, I was shocked that a majority of places had a SPECIFIC list! I loved getting to know Nicole & her staff! Everytime my mom & I stopped by the venue to chat, we felt like we had known Nicole for years. Such a pleasure to work with this staff & wedding venue! Wouldn't change my decision to get married here in a million years! Everything turned out perfect :) YOU CAN'T GO WRONG BY CHOOSING POETRY SPRINGS FOR YOUR NEXT EVENT!
---
Perfect elegant rustic venue!
Reviewed on

11/02/2014
Elizabeth R
We truly had a wonderful day and Poetry Springs was a big part of making our day so special! Nicole, the onsite manager and her husband are so sweet and very easy to work with. I had to plan our wedding while living in Virginia and Nicole was always there to answer any and all the silly questions I had. Poetry Springs is very elegant and rustic and for us it was PERFECT! Our wedding was beyond beautiful and forever memorable thanks to Poetry Springs. Thank you again so much!!!!!
---
Picture Perfect in Poetry!
Reviewed on

10/29/2014
Rave reviews by each and every one of our guests about the beauty and overall feel of Poetry Springs Events! The grounds are stunning and so well manicured, the ceremony site has perfect turf that looks great in photos as well as stays clean (no mud) for your guests and the reception hall still smells new! This was our first stop and we compared many other venues, but my heart just loved the feel at Poetry Springs and it was certainly the newest and largest place near Dallas that had everything I was looking for. Nicole is simply amazing and went above and beyond to answer my questions and be available when I needed something. I can't say enough good things about her and her customer service! It's been a few weeks since the wedding and I'm still getting messages saying it was the most beautiful wedding that they have ever been to!
---
The Perfect Venue
Reviewed on

10/29/2014
cecilia h
I had my wedding reception at Poetry Springs at the Poetry location. It was the perfect venue for my wedding reception. The managers there were so helpful and accommodating! They were so kind and made sure that all my needs were met. They were on site just in-case anything should go wrong. The day before my wedding a huge storm came through and blew a lot of leaves and branches down around the facility. I was a little worried about the mess but the next day everything was clean and spotless! I was very impressed and grateful. The facility was very clean, beautiful, and the perfect size. I had the perfect Wedding Day!
---
Breathtaking Venue
Reviewed on

10/26/2014
Nancy Y
Poetry Springs is seriously the most breathtaking venue I'm still so in Awhhh of the place. I just had my wedding there two weeks ago. Nicole and the staff there are amazing!! Nicole responds so quickly to all my questions and day before and day of the staff were always on it and made sure it was perfect for us. My wedding was beyond what I expected it to be !! All my guests still talk about the venue and how amazingly beautiful it is! Brides you can not go wrong with this venue or their sister venues! Must book you definitely won't be disappointed and it's worth every penny spent! I'm actually really sad the wedding is over because I won't have an excuse to see the venue lol. Thank you Nicole and staff of Poetry Springs again for being the backdrop of my wedding.
---
Beautiful venue with great scenery
Reviewed on

10/03/2014
Sofia S
Picking Poetry Springs for our wedding venue was the best decision we could of made. Nicole and her husband were very kind, patient,and extremely helpful! Nicole is full of wonderful suggestions and provides plenty of information to execute a beautiful wedding. We were very pleased with how attentive they were to make our day memorable. The venue indoors and outdoors is just breath taking! It's in a very private location and very spacious. We highly recommend this venue for any event!
---
Poetry Springs Events
Reviewed on

9/02/2014
Taylor C
Poetry Springs Events was the most perfect place to get married for my whimsical/rustic style wedding. We had the option to have our ceremony outdoors, with an indoor reception. What was great is that if your nervous about an outdoor ceremony due to weather, it can be moved indoors last minute if needed. The look the venue is amazing- I barely used anything to decorate outside because it was already so gorgeous. One of the main things I loved about the venue was you have the freedom to bring in your own caterer. Prior to discovering Poetry Springs, other venues were nightmares to deal with (hidden fees, price changes, no distinct answers). Nicole at Poetry genuinely cared to help make this process stress free. Nicole and her husband were so helpful- and that is important for a stressed out bride:) My guests went on and on about the beauty of the venue. I highly recommend choosing Poetry Springs as your venue!
---
Spectacular, beautiful venue
Reviewed on

8/28/2014
Ashlei J
My husband and I got married 3 weeks ago at poetry springs and we could not have found a better place. The site is absolutely gorgeous and the staff is so personable and helpful. Nicole, the manager, answered a countless number of annoying emails from me. The venue ended up being our least stressful choice out of the whole wedding planning process.
---
LOVE this place!
Reviewed on

8/10/2014
This place is absolutely stunning. I was just married there August 3 at 6 in the evening and with the tall trees over the ceremony area, the shade was perfect! Nicole the owner is the sweetest person and will help you with anything you need! I defiantly recommend this place!! :)
---
Send Message