Home

Pond Photography
About this Vendor
Romantic and Fun, but always Timeless
Pond Photography is timeless romance and I can't wait to hear your love story! All collections come with an engagement session and a disc of wedding images with printing rights. Booking weddings for 2015 and early 2016. I would love to set up a consult with you!
Details
Engagement, Trash The Dress
Contact Info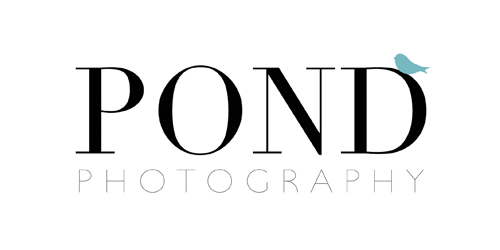 5905 Dearborn, Mission, KS
KC area + Nationwide
Unique, Elegant, & Fun!
Reviewed on

6/08/2015
Ryann B
I have been watching the beautiful work of Kristin with Pond Photography for years. I knew long before my special day came that she would have to be the one to shoot my engagement and wedding photographs! Her creativity, style, and professionalism during our engagement session and our wedding day were beyond our expectations. We have received numerous compliments on the photos that have been previewed from our wedding as well as the full set of engagement pictures we have received. I can hardly wait to see all she captured on our wedding day and know that my husband, family, and friends will continue to be amazed by Kristin's photographs! I highly recommend Pond Photography for your Engagement, Wedding, and Family Photographer. We will continue to have Kristin capture special moments in our lives! ~Ryann & Nathan Hemphill
---
Fantastic
Reviewed on

10/28/2014
Paige M
Pond Photography was amazing to work with while planning our perfect wedding. - Helped us plan a detailed timeline and did her very best to make us stick to it! - Team arrived early to scope out the property since they hadn't been to our venue before - Did a great job making everyone, especially me the bride, feel comfortable. - Sneak Peek of photos from the day were on display at the reception on an iPad. Special touch I didn't know about; I was so excited I couldn't stop looking at them! - Kristin had a lot of great suggestions throughout and even helped us find an awesome videographer If you get a signature edit, it cost more but all of Pond's services and products are worth every penny. Kristin and associate photographer, Nancy, genuinely cared about our wedding day… they captured so many special moments and I am thankful we have fantastic photos allowing us to relive any time we want. If you're looking for a cooperative and creative photographer, look no more!
---
Wonderful Destination Photographer
Reviewed on

10/11/2014
My husband and I decided to have a destination wedding in Punta Cana, DR. They are experts in weddings, as they do them so often. However, I knew I wanted to bring my own photographer. It was an easy choice for us, as Pond Photography did an exceptional job on our engagement photos! Kristin did a great job at making everyone feel relaxed, natural, and even freed up some of my stress in the day. She was very detailed in everything she shot. It was a hot, cloudy day...But, you would never guess that from our photos. They all turned out perfect! We have received so many compliments on our photos...People saying they should be magazines! Our photos really captured every moment, and I love looking back on them, to take me back to our wonderful day. Kristin was great to work with as a person and photographer. We will definitely be using her in the future!
---
Worth every penny
Reviewed on

7/09/2015
Megan H
I contacted and interviewed a LOT of photographers before settling on Pond Photography for our wedding. Kristin is extremely responsive and really makes you feel comfortable in what can be really awkward situations. We chose to have Pond's associate photographer shoot our wedding to fit in our budget and it was a great decision. Kristin shot our engagement session and once we got our images back we were shocked at how relaxed and natural we looked! Nancy and her second shooter, Jillian, rocked our wedding and were so encouraging and excited about the shots they were getting, which made us even more excited. I had planned to get a group photo of the entire reception but my planner and band kind of missed that detail but Nancy went out of her way to really try and make it work! Another plus is that Kristin has a quick turnaround time to receive your images compared to other photographers I spoke with. We love our images and I can't wait to get the published album in a few weeks! Photography is definitely one of the more expensive parts of your day but Pond Photography is totally worth every penny!
---
Amazing Photographer! Highly Recommend!
Reviewed on

6/25/2015
Lindsey W
Kristin truly did an amazing job! She shot our engagement and wedding photos and we love how they turned out! The first time we met her she made us feel comfortable and relaxed which makes for better photos. We included our dog for pictures and she did such a great job capturing photos of him which isn't easy to do since he won't stay still for long. I really liked that she had different wedding packages to choose from and allowed us to swap things out to customize a package to fit our needs. We will definitely use her in the future and highly recommend her!! You will be happy you choose Pond Photography!
---
Best of the Best!
Reviewed on

6/09/2015
Stacy W
My husband and I loved working with Pond Photography. Kristin shot our engagement session and Nancy, an associate photographer shot our wedding. Both women are extremely talanted professionals and provided top of the line service. We liked that both were able to offer their ideas and that they were creative and different from what we've in other weddings/engagement sessions. It was nice that our photos were unique and such wonderful quality. HIGHLY RECOMMENDED!!
---
Excellent photographer
Reviewed on

10/05/2014
Kris O
Kristin at Pond Photography photographed my wedding in June. The pictures are stunning and everything I hoped they would be. She also put together a lovely album for us. I really liked that she offered different pricing plans so that you could customize your photography package a bit. We went with two photographers, which was really nice to have during the ceremony for different perspectives. It probably wasn't necessary, but having nice photos was one of the things I didn't mind splurging on. She was also very responsive to e-mails.... which was helpful because I planned my wedding in KC from the east coast. I would highly recommend Pond Photography! They're worth every penny.
---
Absoutley AMAZING
Reviewed on

10/03/2014
Kandus C
I couldn't have picked a better photographer to not only shoot my engagement photos but my wedding photos also! Her ideas, her personality and her cooperation with us was above anyone else. POND PHOTOGRAPHY all the way.
---
Great wedding photographer!
Reviewed on

10/03/2014
Ania W
We had Kristin as our wedding photographer last May, and she did an amazing job! She offers a variety of packages for different budgets. She was completely open to whatever we wanted out of our photographer. When we gave her a list of "must have" shots and suggestions, she made sure that all of them were included. Although this seems a little weird, we loved that we didn't even really notice her on our wedding day. She was able to be everywhere and get shots of everything without being intrusive into the ceremony. I definitely recommend Pond Photography!
---
May 24th 2014
Reviewed on

8/18/2014
Jennifer M
Pond photography did a perfect job at our wedding! Kristin helped us throughout the whole planning process and was very helpful with any requests we had! We would 100% recommend her for anyone planning their wedding!
---
Wonderful Choice for Photographer!
Reviewed on

7/27/2014
Charles A
Pond Photography, specifically Kristin, was absolutely wonderful during the entire engagement/wedding picture process. She is very accommodating to your schedule and helpful with suggestions for locations, outfits, etc. She is a true professional when communicating with you, directing you during your shoots, and with any concerns or questions you may have. On your wedding day, she has a very calm presence and is very helpful in assuring the day will go smoothly :) I would highly recommend Pond Photography for any engagement/wedding pictures. Her packages are a great deal for the products, quality, and time received!
---
Amazing photography!!!
Reviewed on

7/23/2014
Laura I
Pond Photography did an excellent job with our engagement photos and wedding day!! Kristin was very helpful in helping me plan a wedding day timeline and did a great job of keeping our bridal party on schedule between ceremony and reception. Our pictures are amazing and we have received tons of compliments from friends and family! Although the price seems like a lot, it really is comparable to other Kansas City wedding photographers. If I were to do it all over again, I would still choose Pond Photography for our wedding day.
---
Outstanding work!
Reviewed on

6/23/2014
Lauren Shaver S
I highly recommend pond photography. I couldn't be happier with both my engagement and wedding photos!
---
Gorgeous!
Reviewed on

3/13/2014
Ashley K
Kristin with Pond Photography captured our day beautifully! Our photos are just what I wanted and more!
---
December Wedding
Reviewed on

1/07/2014
Kristin S
Kristin did an amazing job on both our engagement photos and wedding day. She was wonderful to work with. When our wedding day turned freezing she thought quickly and changed our plans. Our pictures turned out fabulous!! We will continue to use her for any furture needs!!
---
Destination Wedding Perfection!
Reviewed on

9/30/2013
Laura P
Kristin and her husband Zach joined us for our destination wedding in Puerto Morelos, Mexico! We were so glad to have them there to photograph our special day! Kristin arrived to the resort early and walked around and make note of neat places to shoot so the day of it was painless for us. She really knew what she was doing and was super professional. She made us feel comfortable which was huge! We had a sneak peak of the photos she took at the reception. She set up about 80 pictures on her iPad and I could have looked at them all day. They were stunning and I can't wait to see the rest!
---
Wedding Photography
Reviewed on

9/30/2013
Nikki N
I am beyond ecstatic over the amazing job Kristen did with our wedding photos. She was able to capture the day is a beautiful and romantic way. I cannot express how pleased we are!!
---
All around fantastic photographer!
Reviewed on

9/28/2013
Mallory S
Fantastic pictures and attention to detail! A photographer who genuinely cares about you and your special day! Definitely a wonderful choice that won't disappoint!
---
Amazing
Reviewed on

9/08/2013
Robin V
Kristin photographed our wedding on August 31 and did a fabulous job. It was so hot and we were running late and yet I never saw her break a sweat! She gave the perfect amount of direction and let us do our thing. She made us all feel so comfortable and I cannot wait to see our photos. Our guests were also very impressed with her setting up iPads at the reception with photos taken earlier that day! I will/have recommended her to everyone who is looking for a capable and amazing photographer!
---
Excellent photographer, very happy with the service
Reviewed on

8/26/2013
Angie V
Kristin was great. She was easy to talk to and she came to me with questions, rather than letting others (parents, grandparents, wedding party, etc.) tell her what to do, which is exactly what I wanted. Our pictures turned out beautiful and we were very happy to have her capture our wedding day.
---
Absolutely recommend!
Reviewed on

8/25/2013
Erin S
We are so pleased we choose Kristin as our wedding photographer! Her talent shows through her photos, and we are extremely happy with the end result of our engagement and wedding photos. She was easy to communicate with throughout the planning and even helped us with some recommendations for other vendors. And we received our wedding photos back quickly. Kristin is also an extremely pleasant person! She was fun and easy to be around during our engagement session and for several hours our wedding day. I also think she is a great value for a KC-area photographer of her style and skill. I recommend her without hesitation!
---
Gorgeous photos!
Reviewed on

8/22/2013
Michelle S
Kristin took the photos for my June 2013 wedding. We live in Washington D.C. and got married in Kansas City. She made the entire planning process from a distance so easy and went out of her way to meet with us when we were in town. The day of the wedding, she was enjoyable to have around and was flexible throughout the day. Once the wedding got going, I almost forgot she was there as she did such a great job of capturing the entire day without cutting into the flow of events. I absolutely LOVE our photos and everyone who has seen them feels she really captured the beauty of the day. I would highly recommend Kristin for your wedding day!
---
Pond Photography is Wonderful!
Reviewed on

8/22/2013
Allie B
My husband and I used Pond Photography for our engagement session and wedding day pictures. Kristen was so great to work with! She is very creative and was able to make us feel very at ease the whole time! I loved that Kristen was very relaxed on our wedding day, while still being extremely organized to ensure she got all of the shots we wanted. She made pictures fun for the whole wedding party and did not add any unnecessary stress. I would highly recommend Pond Photography :)
---
Fabulous Photographer and Amazing Photoes
Reviewed on

8/16/2013
Hailey B
I was fortunate to have Kristin McCoppin from Pond Photography do both our engagement and wedding photos. Kristin did an amazing job helping us capture the best posed shots but also got some really wonderful candid photos from our day. I espeically love all the wedding details that she captured espcially because the day seemed like such a whirlwind. Kristin was super flexible with where we went to take photos and also gave us some great advice on places that were out of the ordinary and it paid off with our photos. Both Kristin and her second shooter, Nancy, did a great job handling all of our friends especially towards the end of the bus ride :) Above all, Kristin's photos are bright and colorful and capture the essence of each moment. I would highly recommend her to any future brides!
---
Beautiful vintage-romance style pictures!
Reviewed on

7/25/2013
Natalie H
Kristin is amazing to work with. When I was in the process of choosing a photographer for my wedding, I knew I wanted someone with a classic, vintage style who specialized in natural light photography. Kristin has the exact style I was looking for and on top of that has the sweetest personality. During our engagement photo session we just had to show up and she took care of the rest. She is a real professional and there won't be a single detail of your wedding that she won't make sure looks perfect on camera. Once you meet with Kristin you will see why she is a great choice for you. She also has her pricing options available right on her website, which I liked because it saved me from having to email her to get the price list. I could make the decision right then if it fit into my budget. I cannot wait for my wedding on September 21st and I know my pictures will be fabulous!
---
Send Message